September 12th, 2011
Six new videos that recently made the rounds at MMM's Headquarters. We hope they make your Monday morning less hellish and more righteous.
Reading Rainbow – Dead End: Our favorite local lo-fi spunk-pop duo returns with a brand spankin' new video that looks like it was recorded with VHS tech. Check out that Nirvana shirt! It's like the year punk broke, or something. The band wrote this about the video on their blog: "Our video for "Dead End" directed by our friend Taryn Jones, was inspired by films we've been watching recently like the ones we posted here by Richard Kern. We're definitely heavily influenced by music videos and short films shot on VHS and High 8 from the 80's and 90's, and the aesthetic used in this video is intentional. The black and white pixely parts were shot on a PXL 2000 Fisher Price toy camera that records directly on to cassette tapes." They have a few gigs coming up, first on September 25 as part of the Philly FM Fest, and then three days later at Johnny Brenda's.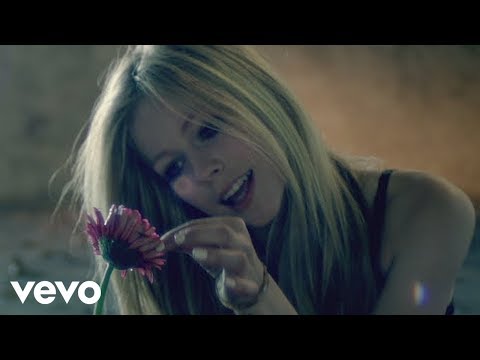 Avril Lavigne – Wish You Were Here: Sometimes when I get really drunk, and I'm really hungover the next day, I'll cry while watching a movie. It's mostly during really shitty movies that aren't very sad. Like, a few weeks ago, I got bombed on a Saturday night, and as soon as I woke up Sunday morning I watched The Edge. It's the 1997 film where Alec Baldwin and Anthony Hopkins get stranded out in the woods and a bear tries to kill them. I cried my eyes out! I just couldn't believe all that they went through. Well, after a rough night this weekend, the next day I woke up and watched this new Avril video. Big mistake. FUCKING LOST IT! "There's a girl who gives a shit/behind this wall/you just walked through it," she sings. OMFG AVRIL! My wall was instantly smashed and I broke out in an endless stream of tears. Then, after the chorus when Avril returns and is crying SO HARD, I puked tears and some blood came out of my nose and got all over my Misfits Earth A.D. t-shirt. I just wanted to hold her so tight and say "Everything's gonna be okay, baby." I wanted to show her that boys can love and feel things and be nice. It was so compelling, so moving and so sad, that I spent the entire day shaken. I still feel really strange about it all.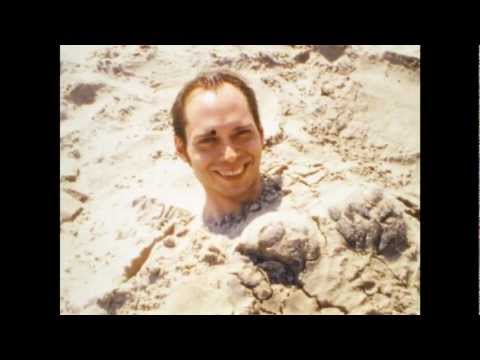 Miracle Fortress – Miscalculations: This new clip by the Canadian pop outfit contains footage captured from their recent North American tour. They go to the beach, play basketball, watch basketball, shoot pool, eat ice cream, torture sea creatures, and do various other fun looking things. The tour stopped by Johnny Brenda's, but I can't spot any Philadelphia shots. Can you?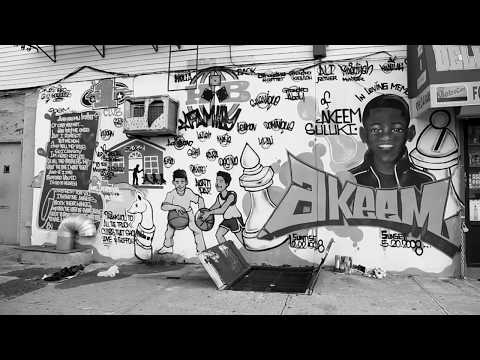 Pete Rock + Smif-N-Wessun (w/ Freeway) – Roses: So, not even a week goes by after our Freeway activities round-up, and the Freezer is on the move. Here he's teaming up with old schoolers Pete Rock and Smif-N-Wessun, who dropped their Monumental LP earlier this year. It all starts with two dudes chatting on a park bench, and then there's an awkward gift. This one's all about showing love. "Just think if Big and Pac had made peace." Seriously. Free roses for the living! We can get behind that.
Battles – My Machines: Hey, look, it's Gary Numan! If you assumed he had retired by now and was running a car dealership, you assumed wrong. He appeared on Battles' sophomore LP, Gloss Drop, and now he's on the clip. His day at the mall buying Danzig shirts at Hot Topic gets interrupted when a moron can't figure out how to properly use the elevator. Luckily, there's a microphone nearby, so rather than help the poor bastard, Numan just sings. Hey, look, there's Battles coming down the other side!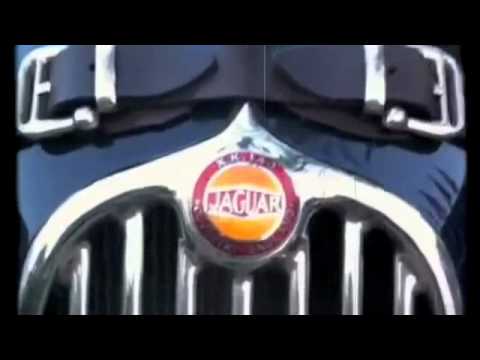 Lana Del Rey – Blue Jeans: Brooklyn crooner Lana Del Rey rhymes "Blue jeans" with "James Dean" on this second single from her upcoming debut 7-inch. She's concurrently classic and new, so prepare for an 8,000 word think piece by Simon Reynolds in the very near future. This sorta reminds me of "Wicked Game." Lovin' that bright red rose dress she's rocking at the end. Free roses for the living!