February 21st, 2012
OK, so, yes, there are about a thousand and one things wrong with Chris Brown teaming up with Rihanna, a woman he beat savagely just a few short years ago, for a remix of her song "Birthday Cake." (Listen to it above.) Many of them are obvious. But we'll let this YouTube commenter spell that out (just know going in, sic errythang): "good song and i still love rihanna but she is an absolute knob for duetting with this cunt and if any of you condone this your just stupid cunts and i hope you get beat aswell!" As it just so turns out, of course, plenty of people do condone it. And loads of them are expressing themselves in the YouTube comments of the long-rumored song that finally surfaced online yesterday. Here's but one: "I love this!!!!!!!!………live ur life rihanna"
That said, there are several things about "Birthday Cake" that are irksome, no matter which side of the line you currently occupy. The first one that jumped out at us was the line, sung by Brown, "I wanna give it to her in the worst way." Ick.  The line does come off with more than a whiff of "WE'RE RUBBING YOUR NOSE IN THIS," (in fact, Chris Brown's entire verse does) and that doesn't feel so good. Even if you believe, as one World Star Hip-Hop commenter put it, the "Beat go hard. Song go hard."
So that's just one line. But we're more bothered by the song's overall theme. "Birthday Cake" is a less than subtle ode to going down on a woman. We don't know how to put this delicately, but we'll try: "cake" is code for "Punany." (A twist, maybe, on Steve Harvey's "The Cookie.") And it's not even Rihanna's birthday, but Chris Brown "wants to lick the icing off." IMAGINE THAT!
That's the song, in a nutshell. Don't believe us? Listen to the goddamn thing again. IT'S RIGHT THERE. And as troubled as we are about the millions and millions of little girls who are going to inevitably be singing this thing word for word all Sophia Grace and Rosie like, we're also worried that they're going to grow into fully formed female adults who believe that a guy only "licks the icing off" when it's their birthday. And, oh yea, when he does, it's because he's "[your] bitch," another empowering line Rihanna sings in the song. So, check it: Dining in Box Canyon, as it were, is only reserved for special occasions, like birthdays. Because it's gross. So gross, in fact, that even when you do it as a special gift to me, it means you're "my bitch."  That message is the shit-stained cherry atop the shit Sundae you're already pissed about. After the jump, the lyrics in full. And, before you ask, yes, they do say "cake" that many in the song. Because this thing is A FUCKING MASTERPIECE.
But before we get there, we'd like to address those in the "Let her live!" camp. You have a point. People live their lives. People fuck up. People fuck up again. People fuck up even when you're telling them they're fucking up.* It's Other People's Shit (OPS), and nobody's business but the player's involved. We get it. But you're wrong, and here's why: Watch Chris Brown's "Look At Me Now" video below. It has nearly 150 million views. 150 MILLION. This is big deal precisely because Chris Brown and Rihanna are big deals. They're global superstars with huge followings (22 million Twitter followers between the two of them). The shit they do sends a message, and that message matters. Sorry if you don't get that.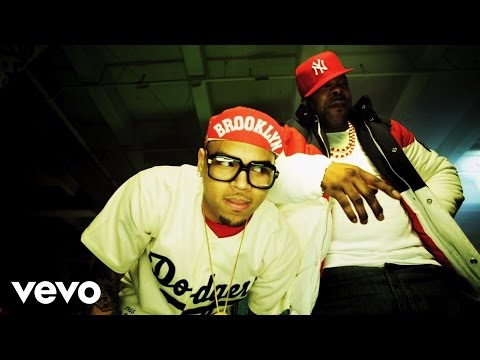 * Why, yes, that is two links to Oprah in the same post. Sometimes things work out that way. Life is weird.
(Rihanna)
Come and put your name on it
Put your name on it
Come and put your name on it
Your name
Bet you wanna put your name on it
Put your name on it
Come and put your name on it
Ba-ba-baby
It's not even my birthday
But he want to lick the icing off
I know you want it in the worst way
Can't wait to blow my candles out
He want that cake, cake,
Cake, cake, cake, cake, cake
Cake, cake, cake, cake, cake
Cake, cake, cake
Ooh baby, I like it
You're so excited
Don't try to hide it
I'mma make you my bitch
Cake, cake, cake, cake
Cake, cake, cake, cake
Cake, cake, cake, cake
Cake, cake, cake
I know you wanna bite this
Its so enticin'
Nothin' else like this
I'mma make you my bitch
And it's not even my birthday
But you wanna put your name on it
And it's not even my birthday
And he tryna put his name on it
(Chris Brown)
Girl I wanna fuck you right now (right now)
Been a long time, I've been missing your body
Let me, Let me turn the lights down (lights down)
When I wanna go down, it's a private party
Ooh It's not even her birthday (her birthday)
But I wanna lick the icing off (the icing off)
Give it to her in the worst way (the worst way)
Can't wait to blow her candles out
I want that cake, cake cake
Cake, cake, cake, cake, cake
Cake, cake, cake, cake, cake
Cake, cake
Ooh baby, I like it
It's so exciting
Don't try to hide it
I'mma make you my bitch
Cake, cake,
Cake, cake, cake, cake, cake
Cake, cake, cake, cake, cake
Cake, cake, cake
Ooh baby, I like it
It's so exciting
Don't try to hide it
I'mma make you my bitch
Doggy want that kitty
Give me a heart attack and throw it back
Now watch me get it
Ain't new to this but you the shit
Damn, girl you pretty
Blowing out your candles, let me make a couple wishes
(Rihanna)
Remember how you did it?
Remember how you fit it?
If you still wanna kiss it
Come, c-come and get it
Sweeter than a rice cake, cake worth sipping
Kill it, tip it, cake fill it
If you sexy and you know it
And you ain't afraid to show it
Put a candle on my motherfucking back baby blow it
Love the way you do when you do it like that
Show up with the stats, bring the racks on my racks
Wrap it up, wrap it up boy
While I take this bow off
Top that talk yeah I know I'm such a show off
Daddy make a wish
Put this cake in your face
And it's not even my birthday
(Chris Brown)
Ooh it's not even her birthday
But I wanna lick the icing off
Give it to her in the worst way
Can't wait to blow her candles out
I want that cake, cake,
Cake, cake, cake, cake, cake
Cake, cake, cake, cake, cake
Cake, cake, cake
Ooh baby, I like it
You're so excited
Don't try to hide it
I'mma make you my bitch
Cake, cake, cake, cake
Cake, cake, cake, cake
Cake, cake, cake, cake
Cake, cake, cake
I know you wanna bite this
Its so enticin'
Nothin' else like this
I'mma make you my bitch
Cake, cake, cake, cake
Cake, cake, cake, cake
Cake, cake, cake, cake
Cake, cake, cake
Cake, cake, cake, cake
Cake, cake, cake, cake
Cake, cake
But you wanna put your name on it