February 29th, 2012
Late night wanderings through the documentaries on Netflix can take you to some wild places. First it was Two Weeks In Hell, a Discovery documentary about the making of green berets, then it was Justin Bieber: Never Say Never, the story of Usher's little minion of tween pop, and then it was The Black Power Mixtape: 1967-1975. It saw a fall release in select cities but mostly played the festival circuit, but a few months later and you can watch it  on Netflix in your living room. It's a powerful film and we'd like to tell you a little bit about it.
As you might rightfully assume, it's not exactly a documentary in the traditional sense. It's the culmination of archival material from Swedish television reporters who came to the United States in the middle of America's deeply troubling racial turmoil. No doubt, race conflict is deep-seated and started way before 1967, but this is when things started getting really heated. It's when African-American activists started to realize that maybe Dr. Martin Luther King. Jr., though brilliant and powerful, was mistaken in never straying from his policy of non-violence. Black Power took root and some figures in the activist community became fascinatingly popular for their stirring speeches and radical ideas. And some of these ideas have had resonance all the way to the present, and is even reflected in much of today's music.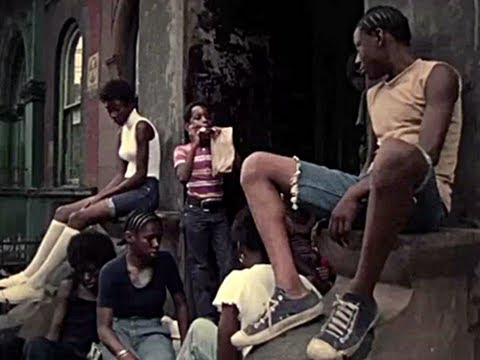 Goran Hugo Olsson's direction is beautifully done by juxtaposing footage from the '60s and '70s with modern cultural figures' narration and commentary. We don't see Erykah Badu as we watch a scene where a mother of 10 has only enough food to feed the youngest of her children. We only hear Ms. Badu sing a few bars of a tune she was taught as a child about the freedoms of America. We witness a veritable parade of great thinkers and political motivators as emcees and poets explain their significance. John Forte speaks eloquently, Talib Kweli explains Stokely Carmichael's effect on him over 40 years after he was a lightning rod in black culture, and it's all in front of an eloquent and stirring score provided by a duo of Questlove and Om'mas Keith. In fact, almost a month ago Quest and Keith were honored as the film received two Swedish film awards: Best Music and Best Editing.
The music isn't prominent but it is an appropriate accompaniment to the sentiment and nature of the film. It never steps in front of the subjects but boosts them up and gives them a modernized presentation that makes for easy consumption of the message at hand: black people have been screwed over, as Angela Davis puts it, since the first man was kidnapped on the banks of Africa. The fact that there has been an inequality of rights in America is a starting point, a fact that has seen thousands of methods of protest, and no one knows that better than the African-American in the 20th century. It's a powerful film and yes, you have to pay for Netflix, but if you want to just buy it, you can do that, too.