April 23rd, 2012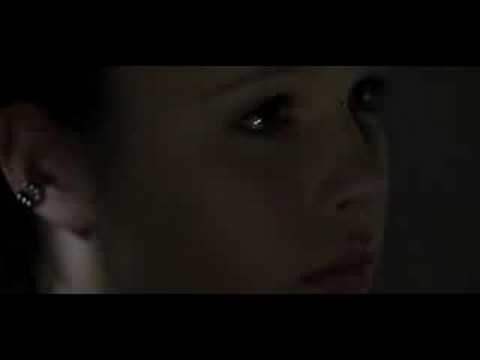 So, I was all set to have a reviewer go see Ben Gibbard and His Death Cabs play live at Tower Theater on Wednesday, but something came up and now he can't do it. When that happened, I promptly fired off the following email to the other fine music writers on my list:
I know I axed once before, but anyone want to review this show Wednesday night? My guy had to drop out. They're playing with an orchestra and it's going to be so incredibly moving. You are going to weep while simultaneously being uplifted. You'll be like the ponce in American Beauty as he watches that video he made of the plastic bag floating in the air, and you'll walk out of the Tower saying "There's so much beauty in the world, sometimes… I… just… can't… take… it," to whatever stranger happens to be next to you, and the two of you will run off together like Whatshishead and Thora Birch and your dad will be executed by a  homophobe*. Maybe. I don't know. But definitely the first part. Tickets to this thing are like $100000, so take that for what it's worth, you perk-getting music writer badass.

Let me know if you're interested!

XOXO,
Brian
Currently, none of the writers have expressed any interest. Possibly because, as writers, they're waaaaaay ahead of the curve and Death Cab is soooooo five (ten?) years ago, mannn. Or, also possible, they'll be breathing in and soaking up all the new releases from the previous day. Or, like me, they'll be at the Blockley seeing Raekwon be the opposite of Death Cab. Whatever the reason, it got me thinking: Why not let one of our dear readers play the part of critic? The reviews we run on this site are extremely easy to write. They're called "Ten Things We Saw, Heard And Learned At Such And Such." You no doubt have read one or all of them and laughed and laughed and laughed. Here's one we did recently for Shabazz Palaces. Here's one for Erasure (at an ambitiously sprawling 20 Things.) See. Very easy. You just write 10 things that stuck out to you. It can be anything, just so long as it's entertaining and informative, in that order. This is your shot!
Now, I'm no fool. I am well aware that I could give you these tickets, you could go watch Angelic Ben and His Dreamboat Buddies, and then not write the review. Please don't do that. I'll have to talk to you first. At least over email. You will be as thoroughly vetted as you can be. And I will humiliate you if you don't come through. Not really. But, at the very least, this whole experiment can lead to a future where folks not on PW's Sacred and Award Winning Music Writers List can go see shows we can't get to. By not holding up your end of the bargain you'll be ruining it for everyone else, and in effect, shitting all over the promise of a glorious future. You don't want to do that. Because you're not an asshole.
If you are an asshole, the kind who would enter an agreement with a stranger on the Internet and then not come through, stop reading here. If not, send me an email to tips@makemajormoves.com with "LEMME REVIEW DEATH CAB!" in the subject head. Also, follow us on Twitter. (Don't have Twitter? You can't review the show. Sorry, it's part of the vetting.) I'll pick Philadelphia's Robert Christgau tomorrow morning. Go forth, and please don't make me regret this.
* I now see that should be "self-loathing homophobe" because duh.