July 12th, 2012
"We're gonna do fucked-up stuff to your face holes tonight!" David Lee Roth would have screamed, and with that disgusting promise, legendary rockers Van Halen would have begun their almost two-hour set at a sold-out Wells Fargo Center. Featuring Eddie Van Halen on guitar, his 21-year-old son Wolfgang on bass, Alex Van Halen on drums, and lead vocalist (and "official bikini inspector") Dr. Rockzo Roth, the group would have opened with the 1984 hit "Panama," dedicating it to the late Ernest Borgnine. The four band members—all clad in leather cargo pants—would have quickly surprised the many skeptics in the audience with their still-sharp abilities. (David would have boasted that they were "as tight as a Laotian drummer boy.")
After whipping up the crowd with the reminder that they were actually playing this show and would never dream of doing anything like, say, canceling their entire tour due to "exhaustion" then spending their off time hyping a possible Super Bowl halftime appearance, Van Halen would have ripped through some of their many hits. Fan requests for classics like "Hot For Teacher" and "Beautiful Girls" would have been immediately fulfilled—although some requests, such as "Do that song where David Lee Roth finally announces he's gay!" would have gone unanswered. Their 19-song setlist also would have contained four tracks off their new record (which we would never have got the name of), along with a surprising medley of tunes from Van Halen III, the 1998 album by the Gary Cherone-led line-up, that would have completely delighted the crowd.
Unfortunately, the most memorable moments of the night would have been the bad ones. Before launching into their cover of "Dancing In The Street," David would have dedicated the song to axed original bassist Michael Anthony, whom he would have claimed was "out making hot sauces or something." This quip would have immediately angered Alex, who'd have jumped up from behind his drums and angrily fired back, "Hey, his hot sauces are pretty good!" Eddie would have quickly joined in defense of their former member, claiming that Roth "never gave his hot sauces a chance." It would have been very clear this was still a touchy subject. The verbal scuffle would have had to be broken up by the most sensible and levelheaded person onstage, a 21-year-old named Wolfgang.
The tension would have gotten progressively worse throughout the night, finally reaching its climax during Roth's band introductions—"Let's hear it for Eddie, ladies and gentlemen! He's not that drunk tonight! Owww!" Furiously, Eddie and Alex would have made a beeline offstage while Wolfgang shook his head, telling the singer that the remark was, in his words, "not cool." As the bassist followed the other members in protest, Roth would have called for the younger Van Halen to stay, though he would have kept erroneously referring to him as "Skip."
With no band behind him, David would have looked upon the awkwardly quiet crowd with tears in his eyes and exclaimed that "The show must go on!" And so it would have, for 20 more surreal minutes. Roth would have spent the first part graphically air-humping an imaginary girl. It would have been weird. Next, he would have performed a long spoken-word piece entitled "The Best Pussy I Ever Got," explaining that it was currently being worked into a screenplay. When it became obvious that he was losing the crowd, he would have attempted to win them back by performing an a capella version of "Runnin' With The Devil."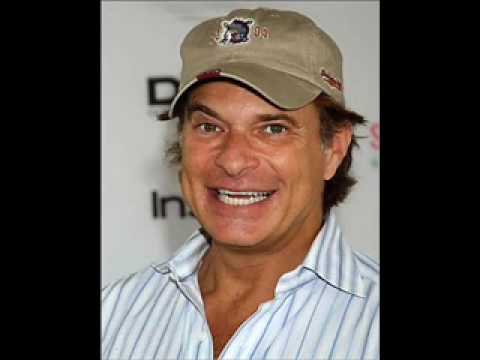 He then would have sobbed some more until the house lights went up.
Rating: 6 stars out of 10