WATCH: John Featherman's Bizarre 'Gaddafi' Ad (Updated)
Does he have your attention now? Republican Mayoral hopeful John Featherman just released a nearly 4-minute web ad depicting a fictional conversation between a "Dictator Relocation Program" Philadelphia office manager and Libyan leader Muammar Gaddafi. The premise: Move the tyrant to Philadelphia. Brutal dictators from one-party states fit right in here. Get it?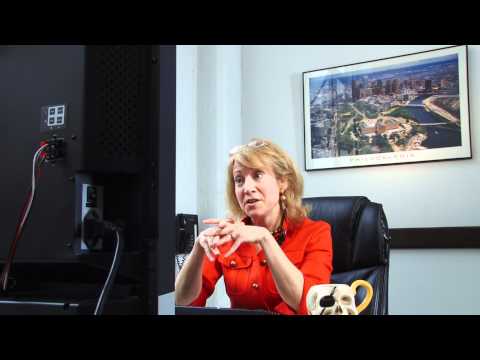 We once worked in political media marketing, so have a sort-of informed opinion on this, and if your initial reaction to the ad is "Who cares? He can't win anyway!" don't read any further.
Overall, the ad is good: Well done, unique, topical, funny. Problem: Featherman's name isn't mentioned until 3:18. Instead, we're handed a satirical take on Philadelphia's post-war history, electing and re-electing Democrats, whether or not they're under investigation or ordering police to drop bombs from helicopters in West Philly.
By the time we get to Nutter, the mayor doesn't seem that bad, comparatively. After all, he's not under investigation by the FBI, he hasn't violently murdered anyone. But he did threaten to "shut down the libraries," which, while quite the debacle, didn't actually happen. Although (please don't hate me!) that's where the market's heading, which makes it an odd issue for a Republican to champion.
On the bright side, the idea of Gaddafi relocating to Philly and relating our one-party rule to Libya, it does the trick. It's funny. But it begs the question: Is the Featherman campaign taking on too much in its run for mayor, as evidenced by this 4-minute commercial/history lesson? The "Change" aspect here makes almost every "Promises I can't keep"-heavy campaign we've ever seen pale in comparison.
UPDATE: FEATHERMAN MAKES DRUDGE