WATCH: Democrat, Republican, Stripper: Featherman on his Risque New Ad (Updated)
Republican mayoral candidate John Featherman has done it again. He's got another 3-plus minute web ad he provided here first, showing us just what he thinks of the way Philadelphia is run, taking shots against city government, the media and his Republican opponent, Karen Brown. Watch it (and check out Featherman's email below):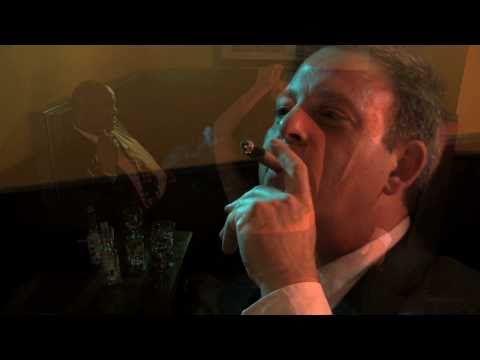 A Daily News poll published last week showed Featherman about 10 points behind the Republican City Committee-endorsed challenger, Karen Brown: 55.4 percent to 44.6 percent. So with that in mind and just over a week to go in the primary, Featherman says he's decided to go negative. More negative than before, that is.
"Understand," says Featherman, "I knew I was going to go negative. I had to. And part of it is because of that so-called poll. That was one of the primary reasons I had do this. Catherine [Lucey, of Philly Clout] doesn't give me the time of day. She writes puff pieces." (Note: Catherine Lucey did not write the Philly Clout piece which provided the poll.)
He insists the Philly Clout estimation polling of using "five locals who toiled on Democratic and Republican mayoral elections to estimate candidates' chances for the primary elections" is not fair.
"I can take a poll of the people at Philadelphia Weekly, and I'm going to get a different result," he says. "I don't know what their goals are but I can tell you I don't approve of any of the reporting Catherine Lucey has done. Her writing, as far as I'm concerned, is extremely biased. She wrote an article a few weeks ago about what Michael Nutter is going to be doing during his second term." (Note: Lucey did not write an article of this nature.)
Featherman also writes by e-mail:
"I was pleased to provide my most recent Web commercial to the Philadelphia Weekly first. The Philadelphia Weekly has consistently given my campaign as well as my opponent's campaign a fair opportunity to be heard. I am not concerned about the Philadelphia Daily News' unscientific poll of five insiders. How can five people be reflective of the roughly 20,000 expected Republican voters who will vote on May 17th? I expect my new video to deliver the proverbial knock-out punch we will need to win the primary."