Mayor Nutter Faces A Stiff Crowd to End DROP
City Council is slated to amend DROP tomorrow, and Council member Darrel Clark spoke to reporters today to give some insight into what will be discussed.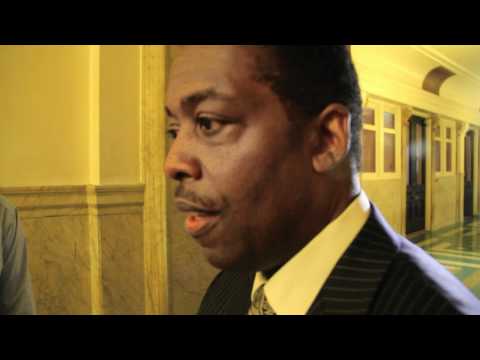 "To eliminate the program was based on cost. If we can eliminate that cost I don't understand why that would be a problem," he says.
But Mayor Nutter says the city cannot afford it and has called to eliminate it. He has few supporters, however, and that might cause problems for him tomorrow.
The Inky reports that "Seven of the 17 Council members are enrolled in the program or have been."
And worse, according to the Committee of 70, "Blackwell, Clarke and Greenlee said they had no current plans to enroll – but won't rule it out" [In The Know PDF].