Occupy Philly And Action United Take To Wells Fargo Bank [VIDEO]
When we asked, over the summer, if Wells Fargo hated black people, we didn't expect those who the bank ripped off to confront bankers to their faces. But Action United and Occupy Philly teamed up and demanded yesterday that the bank repay its taxpayer-paid bailout.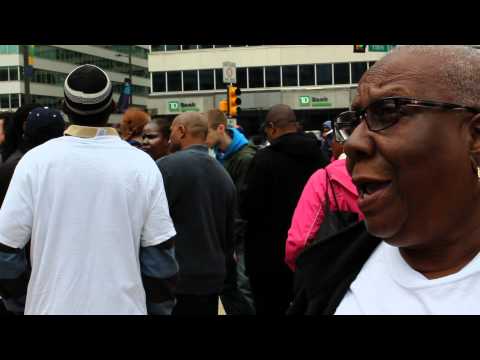 This could be the first of many collaborated protests that include Occupy Philly.
That could mean much more police overtime. Occupy Philly has cost the city more than $230,000 in total police time.
Demonstrators protested only outside of the bank. They call themselves "peaceful protesters…"
…really, really angry peaceful protesters!