Iraq War Declared "Over" As Secret Documents Shed Light on Iraqi Civilian Massacres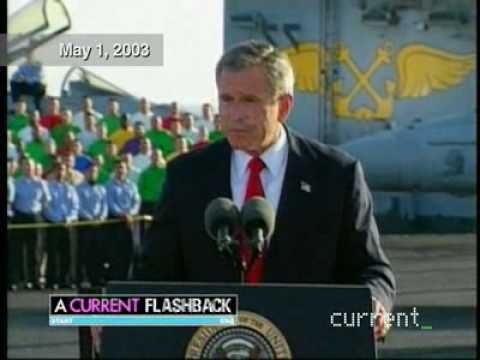 The Iraqi war is officially over (for reals this time), as the New York Times revealed today the details of a massacre of Iraqi civilians a small city, what was probably one of many similar incidents that will never come to light.
A reporter for the Times discovered a 400-page document detailing Marine interrogations concerning the massacre, while strolling through a junkyard outside Baghdad. He grabbed the papers before they were burned as fuel for an Iraqi cooking dinner. The documents were meant to be destroyed.
The secret documents detailed the deaths of 24 Iraqis, including a 76-year-old man in a wheelchair, women, and children as young as toddlers, in the Iraqi village of Haditha.
Selections that the Times released today revealed that the military felt blasé about the civilians deaths. Major General Johnson, Commanding General of the Marines, testified that "examples of many civilians being killed at a given time were precedent … it happened all the time … throughout the whole country."
"I felt that … had been, for whatever reason, part of that engagement and felt that it was just a cost of doing business on that particular engagement," he said.
The Times reported that "troops, traumatized by the rising violence and feeling constantly under siege, grew increasingly twitchy, killing more and more civilians in accidental encounters. Others became so desensitized and inured to the killing that they fired on Iraqi civilians deliberately while their fellow soldiers snapped pictures, and were court-martialed. The bodied piled up at a time when the war had gone horribly wrong."
The military, when asked by the Times to comment on the uncovered documents, reacted indignantly – regarding a breach of classified information as an "extremely serious matter." There's no telling – or accounting – for how many other incidents like the massacre at Haditha occurred during the nearly 10-year war.
The Times reports that on Nov. 19, 2005, a vehicle in a military convoy was hit by a roadside bomb. One Marine died, while other soldiers "looked for insurgents who might have set off the bomb. Within a few hours 24 Iraqis – including a 76-year-old man and children between the ages of 3 and 5 – were killed, many inside their homes."
An officer who received reports of the field that day called the event at Haditha unremarkable. "Not that I think one life is not remarkable, it's just …."
For the rest of the documents that could shed light on what happened during the Iraq war, we'll probably never know. The Times reports, "The documents were piled in military trailers and hauled to the junkyard by an Iraqi contractor who was trying to sell off the surplus from American bases, the junkyard attendant said. The attendant said that over the course of several weeks he had burned dozens and dozens of binders, turning more untold stories about the war into ash."
These aren't the only instances we know of indiscriminate shooting of Iraqi civilians, children, or the bloodlust of the Marines and military personnel got a kick out of killing. Wikileaks released a video from an American military helicopter that engaged in a "battle" that wound up killing two journalists and wounding two children. This was a single day on a 10 year job for troops in Iraq (which, let's remember, was invaded because it was suspected of amassing chemical and biological weapons, which it wasn't.)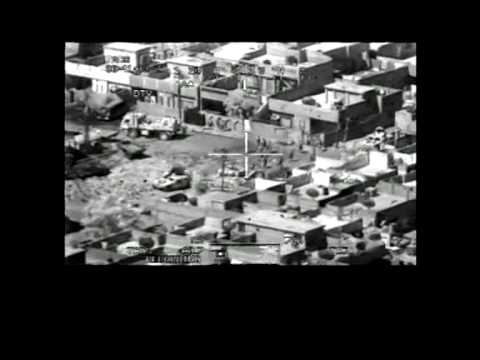 A couple of other lovely lines from the reports that the Times uncovered:
Sergeant Major E.T. Sax, 3rd Battalion, 1st Marines: "Throughout the time in five months in Al Qarma, I had Marines shoot children in cars and deal with the Marines individually one on one about it, because they have a hard time dealing with that. The thing I would always ask them was, you know, they crossed the trigger line?" (The trigger line was the line at a checkpoint where a Marine would shoot if the vehicle crossed.)
Colonel T. Cariker, G3: "Whether it's a result of our action or others' actions, you know, discovering twenty bodies, throats slit, twenty bodies, you know, beheaded, twenty bodies here, twenty bodies there…"