Study Shows Disturbing Trends in Group Sex Amongst Urban Teens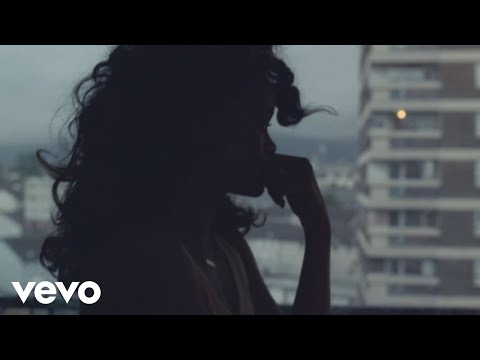 In mainstream media, the line between art and porn is blurred.
In a preliminary study, researchers have seen disturbing trends in teen sexual behavior amongst the urban poor, where a number of teenage girls they surveyed engaged in "multiple-person sex" – and were often forced or coerced.
Researchers at the Children's Hospital of Pittsburgh and Boston University School of Public Health, among others, surveyed teenage girls aged 14 to 20 who went to clinics in schools and communities in the Boston area. One in 13 reported having engaged in a group-sex experience – anything ranging from an orgy or three-way, to a "train" or group sex.
The average age for a first-time "multi-person sex" experience (or MPS, as the researchers call it) was 15.6 years old. Out of the 7.7 percent of respondents who've have a multi-person sex experience, over half were forced, pressured, or coerced to do it.
Even though the research was conducted in Boston, Massachusetts, people in other urban areas should take notice. "I'd be surprised if this behavior is unique to Boston," said Emily Rothman, associate professor of community health sciences at Boston University's School of Public Health. "In Philadelphia, my expectation is you'd find the same thing."
Age, race, and place of birth did not factor into the likelihood that a girl had engaged in multi-person sex, she said. All of the respondents were urban teens living in poor neighborhoods, who went to clinics for their reproductive health issues. Rothman said there was a bigger factor that increased the likelihood of a multi-person sex encounter.
"Girls were five times more likely to engage in MPS if they or their boyfriends had watched porn," she said.
Out of all the 328 respondents, 11 percent "were forced to do sexual things their boyfriend saw in porn," Rothman said. "Out of those who engaged in MPS, 50 percent did things their partners saw in porn first. Porn may be influencing the sexual behavior of these teens."
Rothman says she and her fellow researchers saw some trends that alarmed them. For one, the average age of a first-reported multi-person sex experience was under the legal age of consent in Massachusetts, which is 16. For another thing, more than half of girls who engaged in some kind of group sex situation "were pressured or coerced into a gang rape – or a boyfriend would ask them to do a three-way," Rothman said.
About one-third had used alcohol or drugs immediately prior to the experience – less than Rothman had expected, she said.
The researchers noticed a strong correlation between dating violence and pornography use, and they also noticed that out of the girls who'd engaged in MPS, "in 45 percent, or nearly half, of those encounters, at least one male did not use a condom."
That means that MPS is a high-risk activity, which is worrisome, because recent studies have shown that about 30 percent of males aged 13 to 19 who report having heterosexual anal sex have been diagnosed with HIV or AIDS, she said.
This study shows that more research needs to be done about how watching pornography influences teen decision-making when it comes to sex and relationships. Rothman says she's applying for a grant to look more deeply into the relationship between porn and dating violence. She wants to look at "Gonzo porn, which is an increasingly available and very violent type of porn, and how that's shaping adolescent decision-making."
Porn is increasingly accessible to teens on the internet, but it's not their first encounter with graphic, sexualized images. After all, the entertainers who teens look up to the most are nearly-naked, gyrating singers that people today consider as wholesome as apple pie, who are worshiped by talk show hosts as gods. It's a question worth asking ourselves as a society.
"I don't want to comment without data from other studies," Rothman says, ever a cautious scientist. "But we need to know more about how adolescents' and children's experiences are shaped by hyper-sexualized images they see on regular TV and ads. It's a worthwhile question."