John Featherman Back with 'Naked Truth' Smutty Ad
Former mayoral candidate John Featherman is running for Pennsylvania's first U.S. Congressional district in 2012. While he's got the Republican primary sewn up (he's running unopposed), he's probably as much of a general election longshot as would have been had he won the Republican primary in 2011. One thing no one could really fault him for then was his commercials—one of which made it onto the Drudge Report front page, when he made the 4-minute argument that former Libyan dictator Muammar Gaddafi would be a nice fit in Philadelphia, considering our government, too, once dropped bombs on its own citizens.
Now he's got a new ad out for Congress, which features a naked former Miss Philadelphia and media talent Ruth Weisberg making a point about how Bob Brady cares so much about his constituents in one of the poorest districts in the country, he'd give them the shirt off his back. Or, they can't afford their own clothes? Either way, check it out: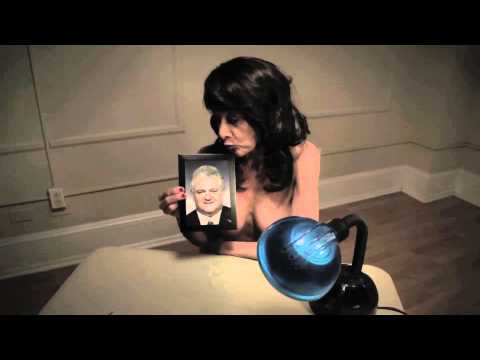 "We wanted to give people the bare facts—no pun intended," Featherman told Philly.com's The Gossip. "We wanted people to know what it was like to live in the first Congressional district, one of the poorest Congressional districts in the nation where people can't even afford the clothes on their back."
The ad is bound to make the rounds on the web, considering Brady's prominence in Philadelphia and his oft-lack of opponents. But the real question: If elected president, would Rick Santorum allow such filth in our political campaigns? Probably not.