GASP: Sean Hannity is Back on Philly Radio
According to a blog at Philadelphia Magazine, FM radio station 106.9 played "It's the End of the World As We Know It" by REM on loop today—because they're undergoing a strange, perhaps sick transition. That transition means the station will soon be referred to as Hannity 106.9, and it's going to be playing all Sean Hannity, all the time. This, 24 hours a day: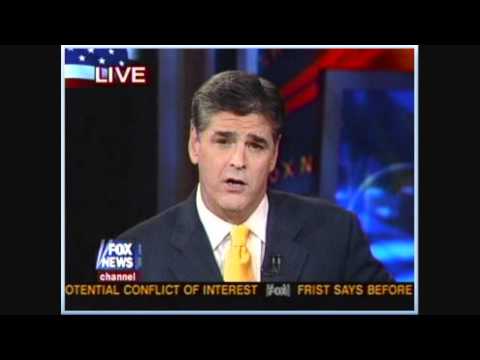 That's is good news for people who like Sean Hannity, bad news for people who don't, non-news for people who know how to turn the dial to a different station.
According to a press release, Hannity writes: "I'm back!  After a year away, I'm back on Philadelphia radio…and you don't have to wait to hear me.  The Sean Hannity Show returns 24 hours a day, seven days a week.  It's all Sean Hannity, all the time on Philadelphia's newest radio station, Hannity 106.9 FM.  Set a button for non-stop me on the station all about me.  And, of course, you can call into the show at 800-941-SEAN."
Hannity was removed from 1210 WPHT over a year ago and replaced by local talker Michael Smerconish. The station removed Glenn Beck around the same time and replaced him with Dom Giordano. CBS radio, which owns the station, recently announced they'd be switching Rush Limbaugh out of the 12 noon spot, too, and putting Smerconish in that position.
In the meantime, we feel a bit dirtier knowing that Sean Hannity will be infecting our airwaves again. Hide the children.