DAILY GRINDER: Rick Santorum Makes Endorsement—In Nebraska
Clout: Rick Santorum is crossing the nation with his newfound relevance. And he's endorsing Nebraska Attorney General Jon Bruning against likely candidate Democrat Bob Kerrey, a former U.S. Senator. Both are looking to replace outgoing Sen. Ben Nelson, whose career was, and is, defined on being meek in the face of tough politics, with no accomplishments to speak of aside from being a stick in the mud who had to be dragged, kicking and screaming, with the party over legislative finish lines.
No Place Like Home: Santorum and Romney are chilling/grinding in Pittsburgh today. They'll be touring a suburban factory, too, and blame that factory's woes on Obama, methinks.
President Barack Obama leads Mitt Romney in a new Quinnipiac poll of Pennsylvania voters, by a 47-39 lead. We're sure this, like the official job numbers getting better, is a farce for some reason.
The Pennsylvania Democratic Party has a web ad out showing Republican U.S. Senate candidate Tom Smith calling himself a "Tea Party guy," and they're essentially saying, yeah, we're going to assume enough people find that bad enough to make this Internet thing worthwhile. Please don't let this inevitably boring Senate race be really, really boring. The mud is there. It just needs to be slung.

Philadelphia International Airport is ranked the third worst in the country. Boo-freaking hoo! Let's allow Louis CK to explain this one (relevant hilarity begins at 2:40):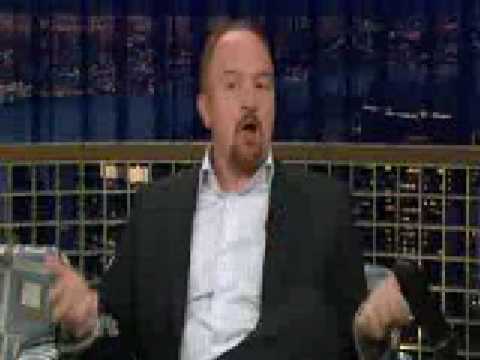 Philadelphia Archbishop Charles Chaput plans on announcing the outcome of some of the priests at the center of the current abuse trial today. About two dozen priests were suspended following the grand jury report, though are not facing legal troubles due to statute of limitations laws. Georgetown Fellow Rev. Thomas Reese noted to the AP, "The church must show concern for victims of the worldwide abuse crisis, while also giving accused priests a fair shake."
A Philadelphia priest accused of molesting young girls was heard saying they were "more than willing" in statements read by prosecutors in the abuse trial. One look at the priest's official photo at this link suggests he's probably not being completely…what's the word…forthright. Oh, and same goes for anyone who looked at the guy and ever thought to themselves "Nah, he's definitely not a pedophile." Lastly, let's just all keep in mind, too, that this is a priest claiming a 10 year old is "more than willing" to have sex with him.
A Philadelphia police officer was arrested for allegedly having sex with a 14-year-old girl in Bensalem.
Carl Greene's still in the news. The humiliated, alleged harassing former Philadelphia Housing Authority head was deposed for seven hours last month and lawyers for the PHA claim he was "evasive and nonresponsive." He is suing the PHA on civil rights grounds, for not letting him defend himself before he was asked to take a hike in 2010.
And some happy: The SEPTA Powerball winners will be confirmed later today.