DAILY GRINDER: Obama-Romney Battles Happening Here, Now
District Attorney Seth Williams is taking on Presidential candidate Mitt Romney for recent statements. Romney recently claimed Obama didn't get "the message in Wisconsin" that America doesn't want the government to hire "more government workers." Specifically, said Romney: "[Obama] says we need more firemen, more policemen, more teachers." Seth Williams shot back with a lengthy message sent out by the Obama Campaign, part of which is here: "How much more disconnected from the concerns of Philadelphians could Mitt Romney be?  We know that firefighters, policemen, and teachers are the backbone of a successful community and Romney suggesting they aren't vital to our well-being is just another example of how out of touch he is from the priorities and needs of Philadelphia."
Rick Santorum's Patriot Voices PAC has come up with a logo—after you (see: not you personally, but some people) voted on it! In an email saying this was also his wife, Karen's favorite logo, he attacks Obama saying the private sector is not doing fine (relating to a gaffe the president made last week) and asks for some money.
And at a recent fundraiser, Santorum tried – so hard — to make like he was psyched about Romney's campaign. But he just couldn't fake it.
Meanwhile, the Obama Campaign has released a new commercial in Pennsylvania and elsewhere attacking Mitt Romney's time as governor of Massachusetts. Here it is: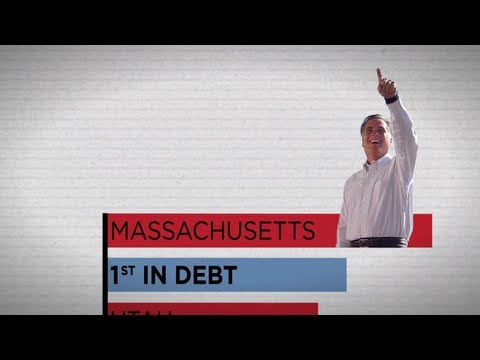 President Obama will be in Philadelphia later tonight for a fundraiser. Reports say to expect delays for that reason. And because it will be raining.
Three percent of Pennsylvanians are "very satisfied" with the way things are going. Corbett's approval has hit a new low (36 approve, 47 disapprove). All that and more in the latest Quinnipiac poll.
Philadelphia City Council is set to vote on a resolution Thursday that would ask the federal government to redirect military spending to fund education, job creation, infrastructure and other community work.
As of yesterday, deliberations in the Philadelphia priest sex abuse case were still going on.
Seven Occupy Philadelphia protesters arrested for sitting in at Comcast last fall were found not guilty of trespass.

"Basically like I was his girlfriend."
The Pennsylvania House of Representatives opened debated liquor privatization yesterday. They did not get to a vote as many were expecting, last night. The debate continues today.
A bill proposed in Philadelphia City Council would add a $4 surcharge to parking tickets to potentially help fund the city's parks. This is certainly what people want.