DAILY GRINDER: Alicia Keys in Philly for Obama Camp Women's Summit
Singer Alicia Keys is joining White House Senior Advisor Valerie Jarrett and DNC Chair Debbie Wasserman Schultz tonight at the Pennsylvania Convention Center for an Obama campaign "Women Voter 2012 Summit." The campaign notes the event is meant to bring attention to President Obama's record on women's rights/health and reinforce what "American women know": That "they can't trust Romney and Republicans to stand up for them." Doors open at 5 p.m. and the event is open to the public.
Once again, former Pennsylvania Governor Ed Rendell is criticizing the Obama Campaign, saying they went to far with the Bain attacks on Mitt Romney. The campaign has allowed supporters to suggest Mitt Romney is a criminal. The Romney camp has demanded an apology, which Obama has not done. Weird, no? Last we remember presidential politics, candidates apologize to each other, like all the time.

And instead of apologizing, the the Obama Camp released this devastating ad.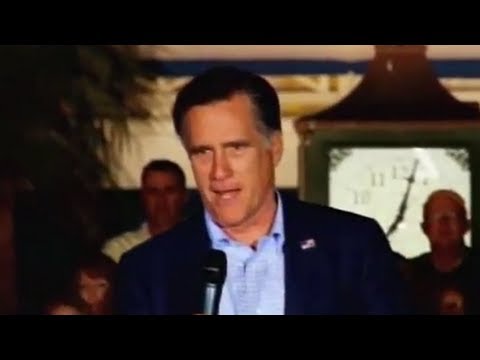 Please note: There are apparently emails going around saying President Obama will help pay for your Peco bills, and other utilities. Please do not believe them. They are fake.
According to a study done by the Trojan condom company, Philadelphians are more likely to use a vibrator in 'sexual play' with their partner than, well, anyone else.
The Joe Paterno statue will stay up at Penn State. Because of a "desire not to offend alumni and students who adore the late coach despite the damning findings of his role in the Jerry Sandusky child sexual abuse cover-up detailed in the Freeh report." Seriously.
Update: Critics of the Pennsylvania Liquor Control Board say the broken bottle policy—in which state stores will take returns if you drop your bottle on the sidewalk, and does not track the cost of replacements each year—is still wasteful.
An off-duty Philadelphia police officer riding a bicycle in Mt. Airy was struck and killed by a car late yesterday. Police are investigating whether the officer was deliberately mowed down.
You heard the outrageous outrage that Team America's Olympic uniforms were made in China, right? Well, Pennsylvania Sen. Casey has said he will introduce what's being called the "Team USA Made in America Act of 2012," which would require the U.S. Olympic Committee to adopt a policy requiring uniforms be sewn or assembled in the United States. And when he stops your kid from Robotripping, America will be almost perfect.