Mayor Nutter Slams Romney Over '47 Percent' Comments, Says He's "Not Ready For Prime Time"

As we noted this morning, Republican presidential candidate Mitt Romney was caught on tape talking trash about some of the people he hopes to rule over. Asked how he was going to win the election while at the home of 76ers' owner Marc Leder, Romney responded with a classic right-wing riff, saying there were 47 percent of people he wouldn't be able to convince to vote for him. Why? Because they "are dependent upon government, who believe that they are victims, who believe the government has a responsibility to care for them, who believe that they are entitled to health care, to food, to housing, to you-name-it. That that's an entitlement. And the government should give it to them."
He also noted Obama supporters "pay no income tax."
After a period of media and pundit outrage (which we expect to continue), Romney attempted to clarify his statement, and noted the comments caught on tape were "not elegantly stated." We tend to agree: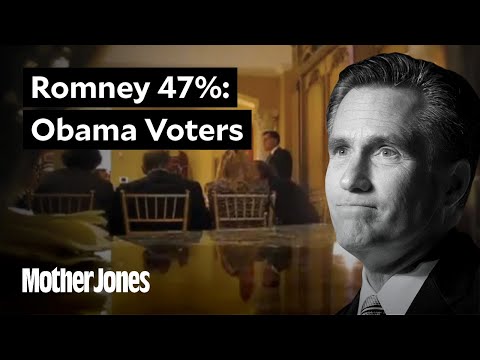 Now, one of President Obama's top surrogates in the campaign is on this thing. This morning, Mayor Nutter released a statement of his own through the president's campaign.
"The fact that a candidate for president—in a closed-door event with donors—said that 47 percent of Americans are "dependent on government" and "believe they are victims" is beyond shocking," said Nutter. "That he doubled down on those comments in public is unfathomable. But most deplorable about Mitt Romney's comments is who he is insulting—an overwhelmingly majority or the 47 percent he is referring to are seniors, working families, students or people with disabilities … How can Mitt Romney continue to run for president when he has categorically written off half of the American people?"
Nutter makes a good point: How do you come back from insulting an actual percentage of the American people? Almost half of them, no less. He also makes note of the common right-wing meme of yesteryear, which claims that 47 percent of Americans "pay no taxes." Such statements inspired a "We are the 53 Percent" web photography project during the height of the Occupy movement.
According to the Tax Policy Center, a project of the Brookings Institution and the Urban Institute, "a couple with two children earning less than $26,400 will pay no federal income tax this year because their $11,600 standard deduction and four exemptions of $3,700 each reduce their taxable income to zero." Those who do not pay federal income tax are still shelling out some of their salary to the federal government in payroll taxes, Medicare, Social Security and federal excise taxes. Similarly, according to a separate report from the Internal Revenue Service, about 35,000 people who made more than $200,000 in 2009 did not pay income taxes due to certain credits and deductions.
Oddly, this is a point that has resonated with conservatives for a long time, even though many of them, too, are part of that 47 percent. The Tax Foundation put together a map showing those states with the highest percentage of people who do not file federal income taxes. Of the 10 states with the highest rates of federal nonpayers, 10 eight are solid-red states and two—New Mexico and Florida—are swing states.
Nutter later participated on an Obama campaign conference call this afternoon alongside Allegheny County Executive Rich Fitzgerald, Lackawanna County Commissioner Corey O'Brien, and Harlan Kutscher, a retired surgeon from Reading.
"This is a window we were allowed to see," said Nutter on the call. "A view into [Romney's] mind and his soul. [He was speaking to] a group of wealthy donors. He obviously feels very comfortable. He says things you just don't say [which] reveal[s] his true self."
He also claimed this was part of a pattern; specifically, Romney's gaffes during the London Olympics and his weird statement that blamed the president's policies for the death of an American ambassador last week.
Nutter called Romney "completely out of touch" later on the call. "He doesn't get it," the Philadelphia mayor said. "He's not ready for prime time, to lead this country."
This post has been updated due to a math mistake.