DAILY GRINDER: Corbett Repeats Fake, Discredited Welfare-to-Work Smear on Philly Visit
During one of his stops in Philly yesterday, Governor Tom Corbett went out of his way to repeat a discredited claim that the Obama Administration has weakened the work requirement in the welfare-to-work program. "We need to get people off of dependency with the government by getting them jobs, by building the economy, not by waiving rules of looking for work on welfare," he said, according to Newsworks. (As they've also noted, the Department of Health and Human Services released a memo which allows states to apply for exemptions from some regulations in order to figure out new ways to fulfill work requirements more effectively.)
Nothing like an actual politician—not even a pundit or strategist or Fox News web editor—repeating smears that were discredited weeks ago! In some cases, by Republican governors!
To be fair, Corbett's just parroting a claim made in a Romney TV ad. Weird thing is, 29 Republican governors signed a letter to Congress in 2005 asking for similar, but even broader flexibility in the welfare-to-work requirement than the Obama Administration has laid out. AND MITT ROMNEY WAS ONE OF THOSE GOVERNORS.
Anyway. Corbett's not-so-good day in Philadelphia was capped off with a town hall meeting at the Art Museum. It was hosted by right-wing conspiracy peddler and radio host Dom Giordano. BOY, did things get out of hand! PW writer Tara Murtha was there, and tweeted about her experience. She'll have the report up at Philly Weekly later on today.
Eight new lawsuits are alleging the Archdiocese of Philadelphia covered up child sexual abuse.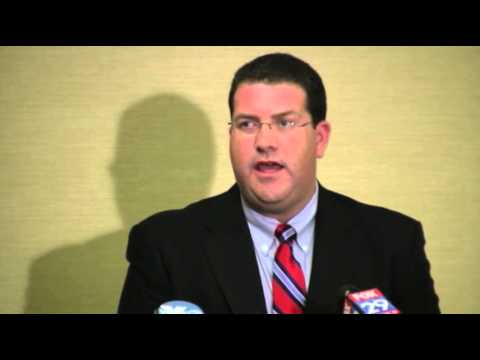 Oh my god this is awesome: An INTERNAL GOP poll to be released at 10 a.m. today will show Obama ahead of Romney by only one point: 48-47, rather than 9-10 points, as most other polls show. Which just goes to show: Every single poll conducted by every single other organization is wrong, and the Republicans' internals are right. Things look great when you only trust GOP internals and Rasmussen.
Peace Day is September 21st. Mayor Nutter put out a statement asking that non-violence be embraced by all Philadelphians: "This local initiative brings together City officials, the Police Department, Philadelphia School District, non-profit organizations and community groups to promote and work toward the goal of a more peaceful Philadelphia."
Oh, and the city also announced the numbers behind the Made in America Festival. Looks like your tax dollars did not pay for Jay Z's mortgage—this time! "Today, the Festival promoters delivered a check for $305,124 to the City. Coupled with an earlier check of $200,000, I'm pleased to say that the Festival covered all costs incurred by the City for what was a truly stunning event on the Benjamin Franklin Parkway," Mayor Nutter said. It was also noted that the festival "generated at least $10 million in economic impact for the city."