State Rep. Metcalfe Says Voter ID Opponents 'Too Lazy to Get Up and Get Out There'
During a radio interview Wednesday morning, Western Pennsylvania state Rep. Daryl Metcalfe managed to offend, well, basically everyone. He agreed with Mitt Romney's '47 Percent' comments, said low-income earners are "living off the public dole," and called those who cannot obtain ID for voting "lazy."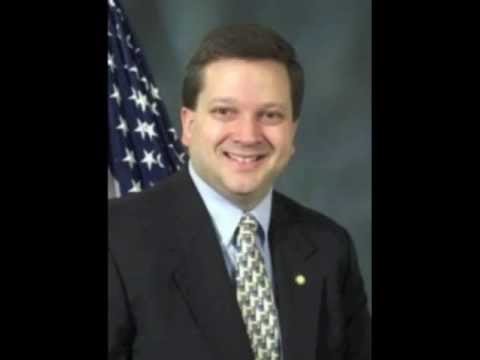 "I don't believe any legitimate voter that actually wants to exercise that right and takes on the according responsibility that goes with that right to secure their photo ID will be disenfranchised," Metcalfe said on KDKA Radio in Pittsburgh. "As Romney said, 47 percent of the people that are living off the public dole, living off their neighbors' hard work, and we have a lot of people out there that are too lazy to get up and get out there and get the ID they need. If individuals are too lazy, the state can't fix that."
Metcalfe's statement was first reported by Think Progress (after being released by the Pennsylvania Democratic Party) and represents an odd backing of offensive comments made by Mitt Romney released by Mother Jones earlier this week. Romney had previously called his statements "inelegant," and VP candidate Paul Ryan actually criticized them. (Romney now says they were taken out of context, by the liberal media, natch.) Metcalfe, like a horde of right-wing radio pundits, seems just fine with the quote the way it is.
For the record, the 47 percent "living off the public dole" are simply the percentage of earners who do not pay a federal income tax, but do pay payroll taxes, Medicare, Social Security and federal excise taxes, as well as their local and state taxes. Which is hardly living off the public dole (and, um, are Republicans now for raising those taxes?)
Many voters have been turned away by PennDOT while attempting to obtain Voter ID since the legislation was signed by Gov. Corbett back in March. In some cases, as has been reported, documents to get correct forms of ID do not exist. Metcalfe was a sponsor of the original Voter ID legislation.