Union Beach, NJ After Hurricane Sandy: How to Help
Last week when Hurricane Sandy hit, my social networks lit up with messages about my little hometown of Union Beach, NJ. Less than two square miles, the town sits on a peninsula that juts out into the Raritan Bay. It was destroyed in the hurricane. According to local emergency management officials, a wall of water surged out of the bay and punched at least 100 houses into smithereens. Hearing about missing people and deaths–and unable to find any information in the papers, which was focusing almost exclusively on damage to tourist towns to the south–I headed down there to check the situation out.
Officials insist there are no deaths and no missing residents. That's the one bit of good news. The bad news is that many houses are completely gone and almost every single house has serious damage. I found a few houses sitting in crumpled heaps far away from where they once were, like a scene out of a nightmare-ish Oz.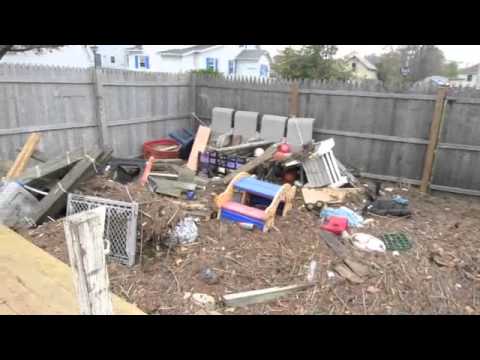 Please read my report, check out my photographs and watch the video. These small towns filled with hard-working people shouldn't be ignored because they don't generate $35.5 billion dollars a year.
Some homeowners are finding out that if they don't have flood insurance, their home owner's insurance will not cover any of the damage or lost belongings. People's lives are ruined. They need help. And now, another storm is about to hit.
Labor volunteers are needed to help residents throw debris from the curb into dumpsters. One longtime friend posted on Facebook that the task wasn't just hard to do physically; after dragging it all out onto the street, she could bare to watch her possessions go into dumpsters. Volunteers that aren't up for physical labor can be put to work sorting donated clothes and other items in the hall or Memorial School.
To volunteer, drop by Borough Hall between the hours of 9AM – 7PM (curfew).
The town also needs donations of pry-bars, work gloves, hard rakes and shovels.

To donate money, go here or send a check to:
Union Beach Disaster Relief
c/o Union Beach Borough Hall
650 Poole Ave., Union Beach, NJ 07735
These funds will ONLY to toward relief from the storm.
Information from Union Beach Volunteer coordinator Jennifer Maier.
If you are trying to contact someone from Union Beach and can't find them, try the shelter set up Keyport High School.  If you want an official to go to the house and check on them, call the Borough and request a "welfare call." Note that there have been NO reported deaths or missing people.
Follow me on twitter @taramurtha.