WATCH: Video of Damien Echols at 215 Festival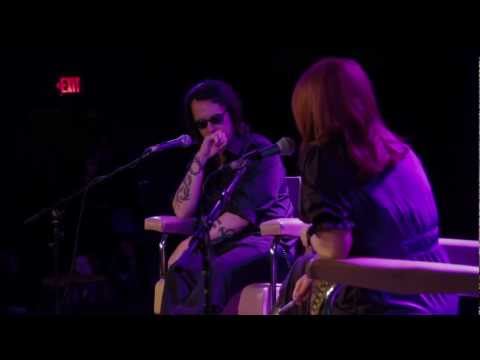 Video shot by Bob Sweeney.
Most people are familiar with Damien Echols, a member of a group dubbed the West Memphis 3, from the HBO's Paradise Lost trilogy of documentaries.
In 1993, three 8-year old boys–Steve Branch, Christopher Byers and Michael Moore–were murdered in West Memphis, Arkansas. In 1994, Damien Echols was tried and convicted of those murders, along with Jason Baldwin and Jessie Misskelley, Jr. Echols, accused of being the ringleader, was sentenced to death.
The films document a corrupt trial. Most of the prosecution's case hung on a confession from Misskelley, who has a low IQ and, critics allege, was bullied into telling the cops what they wanted to hear after many hours of interrogation. Some witnesses have since recanted. The list goes on and on. The film also documents the town's response as it evolves from what has been called a witch-hunt to, in some cases, advocating for the release of the West Memphis 3.
Because of the films, the subsequent support and financial generosity of celebrities like Eddie Veddaner and Henry Rollins, and endless work by Echols' wife Lorri Davis, the West Memphis 3 were released after spending over 18 years in prison. They were offered and accepted an Alford plea. It's not the same thing as being exonerated. They are still guilty in the eyes of the state, but were released on time served, with the condition that they could not sue the state. They maintain their innocence and are still working toward exoneration.
"Life After Death" (Blue Rider Press) is Echol's memoir. As I said on stage in our interview, it is just about the most poetic indictment of the American criminal justice system that you may ever read.
I was honored to host this public conversation with Echols as part of the 215 Festival. It was surreal to suddenly be walking the streets of Philadelphia with this man whose life I essentially grew up watching, cruising into a donut shop (yes, I turned Echols and his wife on to Federal Donuts), chit-chatting about music. He was very friendly and seemed terribly anxious, and I enjoyed talking with him both on and off stage.
West of Memphis, another documentary on the case produced by Peter Jackson, will be released in December.