SEPTA Reports 68 Assaults on Its Drivers So Far in 2012
According to a report provided to Philadelphia Weekly by the Southeastern Pennsylvania Transportation Authority (SEPTA), there have been at least 68 assaults on vehicle operators so far this year. The incident report, "Operator Assaults by Month," shows that drivers are regularly spit on and verbally abused by passengers. They've been cut and had guns pulled on them. They've had to interrupt service to take care of themselves at a number of hospitals in Philadelphia.
For instance: On April 13, it was reported that a pedestrian threw soda on a driver. Then, on the 27th of that month, an operator was hit in the side of the head by a passenger due to a fare dispute. One driver was hit in the face on the 30th, which made his lip bleed and knocked his teeth loose.
On June 28th, a SEPTA operator in the Authority's Midvale district, between East Falls and Hunting Park, was maced by a passenger, according to the report, and taken to Hahnemann Hospital. In September, an operator was slashed in the face by a passenger and taken to the hospital. Just a couple days after Thanksgiving, an operator was punched in the mouth by a passenger.
And as bad as all that sounds, the numbers are actually an improvement from last year, when SEPTA reported 91 assaults. That's an 18 percent drop, year-to-date. "It appears [SEPTA's tactics] are working," SEPTA spokeswoman Jerria Williams tells PW. "The numbers are much lower …  to have almost 30 less than last year is pretty remarkable."
SEPTA began a campaign to highlight assaults on its operators last year. Before then, most assaults likely went unreported, according to representatives of the Authority and its union. SEPTA offers its operators de-escalation classes, which seek to teach ending conflicts before they begin.
Carl Greer, vice president of the Transit Workers Union Local 234, seems to believe the number of assaults may be higher. In an interview earlier today, he noted that he believes, as he and leadership told us earlier this year, that SEPTA is not doing enough to protect drivers. "They offered a de-escalation class for our members, but the problem with that class is it only tells you how to avoid an incident," he says. "The problem is, if the aggressive pursuant wants to force the confrontation, our operators are not being trained on how to respond or give a clear definition on how to defend themselves once struck or put in a situation where they may be harmed. They have to decide whether to strike first or be struck."
The TWU has suggested classes in which operators are trained on how to fight back against a potential assault. De-escalation classes do not include lessons on physical self-defense.
In addition to de-escalation training, SEPTA began hanging up posters on buses and subways that are meant to discourage assaults on drivers—because, apparently, that needs to be said.
Since September's appointment of a new SEPTA police chief, both SEPTA police and Philadelphia Police Department checks have upped what's called "police check"—in which police will stop a bus and share a receipt showing they checked the bus for potential misbehavior.
"It was 20-75 [police checks] a week," says Michael Liberi, SEPTA's chief officer of surface transportation. "Now, it's at 500 per week."
Additionally, SEPTA has upped the number of undercover police officers riding the city's 1,200 buses, Liberi says.
Still, some at TWU Local 234 think that's not enough. TWU Local 234 vice-president Dickie Bizzle Jr. believes SEPTA police should be taking an expanded role in checking on buses at night, rather than the Philadelphia police. "We need to have the SEPTA police, instead of protecting cars out in the suburbs, have them come into the city and protect some of our busdrivers on all of these routes," he says. "Stop putting it on the back of these Philadelphia cops who are doing a great job of stepping up."
Bizzle calls the rules operators need to abide by while on buses (such as the rule that says drivers are told to stay seated, even in a confrontation) "chaotic."
In a YouTube video released this week, several SEPTA drivers seek to dull the attacks on their brethren by noting who they are—and what they're like. "I'm a single father of two … I'm very passionate about the Eagles," notes one driver. "I'm an operator for SEPTA. I'm a human being," notes another.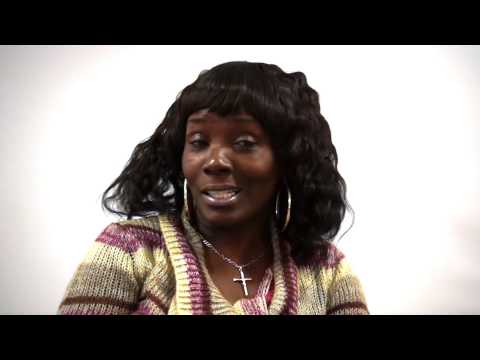 "Respect us. We're people, too," says a female driver who ends the video. The YouTube video has been viewed 124 times and was taken, according to SEPTA, at a special social skills/de-escalation training class where operators are taught verbal commands and tactics to calm down passengers and end potential conflicts.
A TWU report from earlier this year suggested giving operators courses which would teach them how to eject attackers from buses using just their feet.
Of the 68 assaults, fewer than 30 have resulted in arrests, despite buses being equipped with cameras that monitor both the passengers and operators of the vehicles. Williams says it's SEPTA's "goal to have every one of our buses outfitted with cameras." She says they're two-thirds of the way there.
As PW has written in the past, there's been a bill in the state Legislature that would make assaults on SEPTA drivers that much more severe (as in, equal to a police officer, PPA officer, politician, etc.), though it has been stalled over three consecutive sessions.