Conservative Congressman Calls Republicans 'Disgraceful' Over Sandy Relief
Victims of Hurricane Sandy in New York, New Jersey and elsewhere were set to get some relief as the 112th Congress ended its own path of destruction Monday night, in the form of a $60.4 billion aid package for the victims. But after taking their sweet time carving out a deal on the fiscal cliff earlier this week, Republican leaders in the U.S. House adjourned without touching the Sandy relief package—meaning those East Coasters suffering through the winter, after suffering through the storm, will just have to wait.
Several members of the Republican caucus expressed outrage at the lack of action. Congressman Peter King (R-N.Y.) went on CNN to note that his fellow partisans had no problem raising money for themselves in New York and New Jersey, but couldn't find the time to send that money back to those who need it. "Anyone from New York or New Jersey who contributes one penny to the Republican Congressional Campaign Committee should have their head examined," King said. "I would not give one penny to these people, based on what they did to us last night."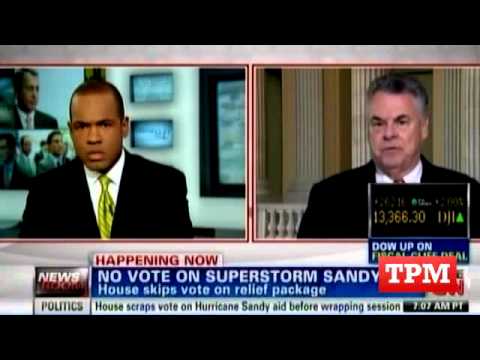 Americans For Prosperity, a group funded by the Koch Brothers, released a letter in late December warning Republican members of Congress not to vote for the aid package due to its high price tag. Pennsylvania Republican Senator Pat Toomey, who is supported by Americans for Prosperity, was one of 32 Senators to vote against the package in the Senate.
For more on Hurricane Sandy, check out Eric San Juan's cover story in today's Philadelphia Weekly, "After the Waters: The Jersey Shore Two Months Later," which will continue as a month-long daily blog series here on PhillyNow, starting tomorrow. (And if you haven't, check out PW senior writer Tara Murtha's previous coverage from her hometown, Union Beach, which was devastated by the storm.)