Philly votes against PA House budget
The Republican budget passed Wednesday along party lines after five hours of sharp debate, defined by partisanship. It was opposed by the entire Philadelphia delegation, save Republicans John Taylor and, if you want to be technical about it, Thomas Murt.
The $28.3 billion bill increases funds for health and human services, as well as basic education funding and a funding increase for Pennsylvania libraries to share titles. It does not include money for a Medicaid expansion or much-needed funds to provide a temporary fix to Philly's schools. The vote was 108-92.
The education funds, or lack thereof, infuriated local liberals. Many spoke out about it on the House floor.
State Rep. Brian Sims (D-Philadelphia), noted the budget "once again refuses to take responsibility for the fate of Pennsylvania's children. This budget continues to undervalue, under-educate and undercut those who must one day stand in our shoes in this very chamber." Watch it: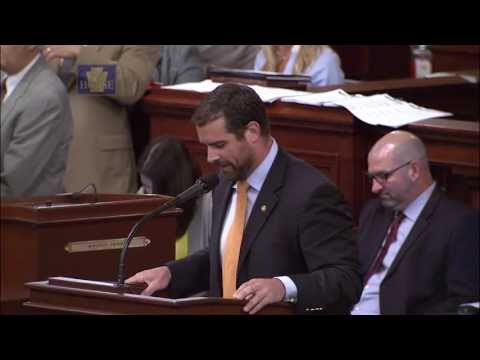 State Rep. James Roebuck (D-Philadelphia) sent out a press release soon after the vote, noting Republicans "blocked Democrats from offering an amendment to restore the education cuts over three years — that's why Philadelphia schools are having to cut 3,800 jobs. Democrats in Harrisburg have been fighting to restore funding, and we will keep fighting."
Roebuck is the minority chair of the House Education Committee.
Rosita Youngblood (D-Philadelphia) called the bill "misleading," and said she voted no because of the budget's lack of Medicaid expansion, education funds, closure of the Delaware loophole or new taxes on Marcellus Shale drillers.
The bill now goes to the Senate.