The Corbett Administration's resident birther
Our friends at Keystone Politics recently re-ignited the publicity fire around the fact that former Tea Patriot activist and birther Ana Puig was hired by the Corbett Administration as legislative liaison for the Pennsylvania Department of Revenue. According to KP:

Puig is as tea party as they come. In recent years, she has promoted an event featuring topics including "The Muslim Brotherhood and creeping sharia law in America" and "Pro-Islamic bias and indoctrination in our public school textbooks."

In 2009, Puig told the New York Village Voice that Barack Obama is a Marxist and that the way Obama advanced health care reform was "the same thing" Hugo Chávez did to Venezuela—an "infiltration of the education system, political correctness, class warfare ideology, voter fraud, brainwashing through the mainstream media."
This is an especially weird move for the Corbett Administration whose recent tone-deafness in the face of reality has escalated faster than the last hour action sequence of Elysium.
Here's Puig speaking at the 2012 Pennsylvania Leadership Conference: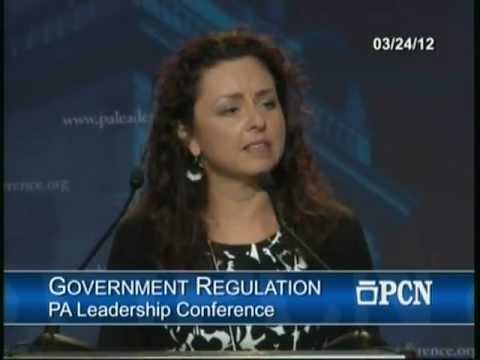 Keystone Politics has much, much more on Puig, including The Best of Ana Puig's tweets. Their post (the scoop of which originally came from the Inquirer's Tom Fitzgerald) has gotten some sweet, sweet Think Progression.
And it all begs the question so many of us have been asking: What the hell is wrong with Tom Corbett?
Follow Randy on Twitter: @RandyLoBasso