Yes, the new Voter ID ad campaign is about confusing people
The Inquirer noted yesterday that the Pennsylvania Department of State has decided to relaunch its $1 million Voter ID advertising campaign despite voters not needing to show identification at the polls for the upcoming November election.
You remember: the "Show It" ads that popped up on TV in the summer and fall of 2012. Critics have contended they're misleading and unnecessarily cost the taxpayers money since the voter ID law they're meant to bring attention to is tied up in court.
And the critics are right.
Using government dollars to tell people to show identification at the polls this year is at best disingenuous. At worst, it's a malicious attempt to use the idea of a voter identification law to keep eligible voters confused and at home on Election Day, perhaps proving this was the law's intention all along.
The best evidence of this came the day of, and weeks after, the 2012 election. If you'll recall, Pennsylvania was Ground Zero for Voter ID-related shenanigans and a lawsuit brought by the American Civil Liberties Union eventually delayed the law's implementation through the election, despite it being passed by the House and Senate, and signed by the governor.
After the election, the AFL-CIO revealed that up to 35,000 Pennsylvania voters may have been disenfranchised—they stayed home—by confusion over the law. And among those confused and home-bodied, Democrats outnumbered Republicans 2.5 to 1, according to the analysis.
But the AFL-CIO, you could say, is a biased organization. And maybe it is. So, on the other side of the spectrum, we saw Pennsylvania GOP Chair Rob Gleason interviewed on PCN TV in July 2013 about the past election, and admit the unimplemented law still helped the Republican Party.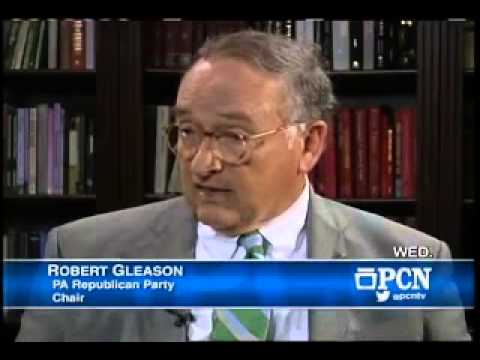 "We probably had a better election [because of Voter ID]," he said. "Think about this: we cut Obama by 5 percent, which was big. People lost sight of that. He won McCain by 10 percent and he beat Romney by 5 percent. I think that probably, photo ID had a—helped a bit in that."
Gleason's statement doesn't just lack subtlety, but it's essentially proof that Republicans know Voter ID is designed to help them—and not for the phony "Democrats pay homeless people to vote twice during elections" reason conservatives have often brought to the table.
If you want to keep more voters home in November, sure, tell the people they're required to bring something they don't need — and make them pay for it. It's almost like the GOP isn't even trying anymore.
Follow Randy on Twitter: @RandyLoBasso