Now through the end of November, the online women's boutique, The Geisha House will be finding a temporary new home at Three Sirens Boutique in Old City (134 N. 3rd St.).
To celebrate, the store will be hosting an Asian-inspired trunk show this Thursday from 6-9 p.m., equipped with sushi, saki and a specialty cocktail from Yokohama Japanese Cuisine. Guests will also have first dibs on Geisha House's handpicked selection of urban and bohemian apparel, accessories and jewelry.
Did this come up out of nowhere or what? Diplo brings MAD DECENT back to Philly for another summer block party! I'm sure it will feature the same amount of dunk tanks, water pistols, great musical acts, and, the best part, it's still FREE!
Philadelphia's party is Saturday, August 4th from 12-9 p.m. at The Great Plaza at Penn's Landing (Chestnut St & Columbus Blvd). They're expecting a huge turnout so this year RSVP is required!
The Philadelphia lineup has been announced to include: Major Lazer, Riff Raff, Bonde Do Role, Lunice, Reptar, Po Po, DJ Sega, Kito, Paul Devro, and Dirty South Joe. Don't miss out this year!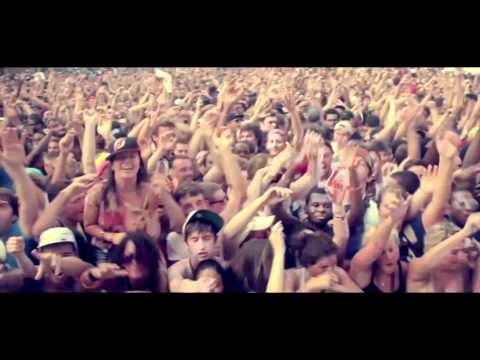 On Friday night, I sat glued to the TV during the 2012 London Summer Olympics opening ceremony.
And while I would have normally changed the channel once the athletes started pouring in, I was so captivated by the array of team apparel that I proceeded to watch all 204 countries make their entrance. It was like the best runway show I've ever seen.
Oddly enough however, despite all the whoopla over this year's designer Olympic duds, they wound up being some of the most unimpressive looks of the night—from Great Britain's tacky gold-lined tracksuits by Stella McCartney to Giorgio Armani's incredibly bland uniforms for Italy. And don't even get me started on Ralph Lauren's Team USA line. What a fucking hack.
Anyway, it was hard choosing, but there were three countries in particular that I thought really stepped up their game.
Bronze: Paraguay

Now this is what Team USA should have worn. It's simple, yet classic. I also love the detailing on the bottom of the women's dresses and the little embellishment in their hair.
Silver: Poland
OK, so there's nothing particularly sporty or uniform-like about this. But who made up those rules anyway? They incorporated their flag colors and their national flower, so that's enough as far as I'm concerned.
Gold: The Netherlands
Who knew orange and blue could look so damn chic? They definitely made the right call. Now, if they had worn orange and blue track suits, that would have been a disaster.
As for the worst…
Germany
Ummm…you know you're not in a nursery, right?
50% off Philippe Matigon Luxury Lingerie from Daily Candy. Get super sweet high-waisted pastel panties, seamed-back thigh highs, dainty night dresses and perfect moldable bras.
50% off of all media bags and headphones at Incase via Living Social. Check out the awesome mac Book Air backpack!
73% off 630 Thread Count Sateen Cotton Sheets at Groupon. Your not an adult until you've got a killer pair of sheets and you'll never see them this cheap.
50% off already super affordable threads at Here J from Refinery 29. Try out every trend you desire while barely touching your wallet.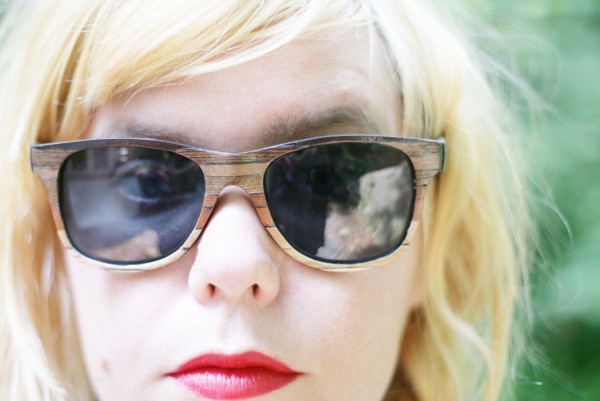 15 bucks off Tumbleweeds crazy-cool wooden sunnies via Fab.
E. Passyunk Avenue's 7th Annual Car Show & Street Festival
Personally, this is at the top of my weekend "To Do" list. In addition to 140+ super awesome antique/show/custom cars, the avenue will be lined with circus performers, a moon bounce, all the food and drinks you can imagine and DJs at each corner. To top it all off, over at the Singing Fountain, nice things handmade will be hosting the Bang! Boom! CRAFT! Show, featuring a plethora of handmade items from 30 crafters and artists. Note: this is in addition to the street vendors who you'll find scattered about selling jewelry, sunglasses, Italian clothing and other products. Oh, and did I mention that Ms. Goody Cupcakes will be handing out free samples? Sunday, 12-8pm. Free. @ E. Passyunk Ave. between Broad & Dickinson Sts.
Kembrel's Philly Designer Trunk Show Vol. 4
Haven't been to the last three trunk shows? What the fuck are you waiting for?? As always, shoppers will be treated to appetizers and wine while perusing the one-of-a-kind goods of four local indie designers—from the geometric, 80s-fab creations of Abigrl, Couture Vulture and the high-concept nail art service Nail Tite to the clever, Philly-centric fashions of Phreedom and Philly Phaithful. Sunday, 4-8pm. Free. @ Kembrel (1822 Chestnut St.)
Retrograde Presents: Swingin' Sirens
Wanna feel super glamorous for a night? Of course you do. I mean, who doesn't? So get all dolled up in your finest vintage/vintage-inspired attire and check out this 1940s themed event celebrating the era's biggest sirens—from the Hollywood starlets to the femme fatales and even Rosie The Riveter.  There will be live swing music and performances throughout the evening. Should you want to spruce up your outfit, Itzy Bitzy's Hats will also be selling their retro-inspired tiny hats and embellished stunners. Saturday, 9pm. $10. @ HeadHouse (122 Lombard St.)
If, like me, you can't walk down the street at night without trying to sneak a peak inside every house with their blinds open, then this might be the sightseeing tour of your dreams. Here's how it works: for $25 you'll have access to six of the coolest modern homes in the Philly area (two of which are in the city) and because this is a self-guided driving tour, you are welcome to tour the homes in any order at your own pace. In other words: a mini road trip! And if the exterior shots of these houses are any indication, the interiors are going to blow you away. Check the site for more deets. Saturday, 11am-5pm. $25. @ Various locations
Fourth Friday on Fourth Street
After checking out the opening receptions apart of Arts on South, be sure to meander over to Fabric Row.  As we mentioned earlier this week, BUS STOP (727 S. 4th St.) is celebrating the start of the London Summer Olympics with an all-day "GOLD FOR THE GOLD Sale." Customers who come appropriately adorned in some gold bling (no, silver isn't good enough) will be awarded 15 percent off all shoe purchases. The boutique will also be serving ice-cold lemonade and setting up a podium where you can proudly showcase your footwear. Just a few doors down, Urban Princess Boutique (750 S. 4th St.) will be offering 15 percent off all summer clothing, accessories, soaps and other gifts from noon-8 p.m.
Ballet, hip-hop, belly dancing, tango, Zumba, pole dancing…you can do it all this Saturday. Even better: you can do it entire for free. Several studios across the city will be hosting back-to-back dance workshops, mostly catering to beginners–even those very unfortunate individuals born with two left feet. To wrap up the event, a huge dance party will be held at the Ethical Society at Rittenhouse Square where every is welcome to come and cut a rug however they so choose. Check the site for a complete schedule of events. Saturday, 10am-11:30pm. $0-$5. @ Various locations
Just in case you're unfamiliar with this annual street fair, basically it's an explosion of creativity that consumes an entire city block. In a nutshell: live music, fire arts, dance, food and drink vendors, hands-on activities and more than 20 arts vendors showcasing/selling everything from jewelry, clothing and furniture to stationary, books and paintings. There will also be roughly 14 different organizations in attendance offering their products/services and hosting activities including, The Clay Studio, InLiquid and Neighborhood Bike Works. Judging by the entire line-up of festivities contained in their three page press release, I can say with confidence it's gonna be a pretty dang good time. Saturday, 12-10pm. Free. @ Philly Magic Gardens (1000 block of South St.)
Get ready for some amazing upcoming summer sales! First up is Bloodmilk Jewelry's Bi-Annual Sale, running from July 27th-29th. JL Schnabel will be offering 15% off of the supernatural jewels in her etsy shoppe, with an extra 5% with the code DARKSUMMER5. Whether you're a full-fledged enchantress like Nancy from The Craft or you just have a little Lydia Deetz in you, it's easy to get enchanted by these spooky and surreal pieces.
Bear Tooth Engagement Ring, $130. Hand-carved sterling silver setting, oxidized brass bear tooth.
The Prophet $550. Hand-oxidized sterling silver owl claw.
Visions Eagle Talon Crescent, $230. Cast sterling silver eagle claws.
The Sea Witch Shell Skeleton Ring, $155. Cast seashell oxidized in sterling silver.
Concrete Polish is offering 30% off of all Root Crystal Growth Rings until midnight this Friday, July 27th with the code CRYSTALPOWER at checkout!
Black Gold Root Crystal Growth Ring, $275 // Root Crystal Growth Ring, $350 // Rose Gold Crystal Growth Ring, $275