Chief executive officer. Certified financial planner. Director of marketing and public relations. Each of these titles suggests years of corporate ladder-climbing, implying its holders are all work and no play. But who expects the company's sales manager to be a classically trained vocalist? And what if that VP of accounts is a gifted saxophonist? Use it or lose it, they say—and this week, some of Philly's top executives, educators, movers and shakers are using their off-the-clock acumen to raise funds for one of Philly's most worthwhile arts organizations.
Back by popular demand, the third Black Professionals Got Talent is no ordinary talent showcase—it's a fundraiser for Art Sanctuary, founded in 1998 by author Lorene Cary to focus on the preservation and creation of black art. Its programming includes the annual John Coltrane Jazz Tribute & Festival, the Celebration of Black Writing, a children's storytelling circle, a "hip h'opera," and educator workshops to help further the AS mission.
Through a partnership with University of the Arts, this year's show moves to the Arts Bank to provide more space for its array of confirmed participants, including Malik Boyd, president of Philadelphia Young Democrats; Jamie Brunson (above), executive director of First Person Arts; Natalye Paquin, CEO of Girls Scouts of Eastern Pennsylvania, and many others, while the sensational Urban Guerilla Orchestra serves as house band to set the mood. Come support these civic and arts leaders as they let their hair down and show the more artistic sides of themselves for a worthy cause. They ought to be lauded—and applauded.
Tues., Dec. 10, 6pm. $25-$35. The Arts Bank, 601 S. Broad St. 215.545.1664. artsanctuary.org
Blood Orange
Cupid Deluxe
(Domino)
Sounds like: Dev Hynes is the man. Writing for Solange and Sky Ferreira hasn't slowed him down, and his creativity's inspiring—futuristic funk plus airy R&B ambience.
Free association: The Londoner-turned-New Yorker should jam out with Prince.
For fans of: Dam-Funk/Rhye x Chairlift/Frankie Rose, Jessie Ware, odd hats and boots.
John Talabot
DJ-Kicks
(!K7 Records)
Sounds like: The Barcelona DJ and producer's newest since blowing minds with Fin doesn't disappoint—sprawling, blissed-out house compositions for the night.
Free association: Pay no attention to titles. Just push play and bone/burn/boogie.
For fans of: Andy Stott x DJ Koze + Glasser with the 2 Bears, chilltimes, electro dreams.
Jake Bugg
Shangri La
(Island/Mercury)
Sounds like: Hard to believe this kid's 19, but the UK folk- and rock-minded singer songwriter's got skillful delivery, a punchy sense of rhythm and legit chops.
Free association: A sophomore here, but no slump. Dude's picking up steam for a reason.
For fans of: King Krule/Bob Dylan/Eugene McGuinness + Arctic Monkeys, explosive talent.
Yo Gotti
I Am
(Epic)
Sounds like: Not a lot of surprises from the self-proclaimed King of Memphis; the 32-year-old veteran emcee sticks to trap raps over syrupy production.
Free association: There's a track called "ION Want It;" it's good, but "LeBron James" is not.
For fans of: Meek/T.I./J. Cole/Ne-Yo/Jeezy/Wale/Rich Homie Quan, guap, dope and the trap.
Andrew Bird
I Want to See Pulaski at Night
(Grimesy Records)
Sounds like: A charming lil' EP that cradles "Pulaski at Night" with movements and instrumentals, always with that viola loopin', whistlin', folksy Chicagoan charm.
Free association: There's something really romantic about this man's thing for strings.
For fans of: Sufjan x Phosphorescent + Bowerbirds with M. Ward, the second and Windy City.
Lady Gaga
ARTPOP
(Interscope)
Sounds like: The queen of weird and mother of monsters delivers an equally panned and praised batch of queer-friendly pop obsessed with the fabulous life.
Free association: "Applause"/"Gypsy," fine; "Donatella" and "Fashion!" save this sinking ship.
For fans of: Britney/Katy/Madonna, trends in pop (like EDM), tiaras and Mary Jane.

Photo provided by the Ps & Qs dudes' Facebook page.
One of my favorite stores in the city is Ps & Qs. Pretty sure you've figured that out by the handfuls of posts I keep putting up. One of the reasons I love the store so much is because of a couple of the dudes that run the place: the owner, Ky Cao, and one of his trusty associates, Saeed Ferguson (pictured above in the bottom left). They're just chill dudes with good style, and they seem to enjoy talking shit with me about menswear shopping in the city and brands and shit. And Cao seems to be keen on putting together some really cool in-store events. I missed an event a couple weeks back that featured the Naked & Famous denim guru, Brandon Svarc. But when I got prodded to come see what these guys The Madbury Club were all about, I said to myself, This can only be interesting. Not knowing much about the dudes, other than what Cao'd told me (essentially, they run a blog, but they're also creatives who do all kinds of stuff), I knew I was in for some kind of a lecture and a Q&A. Those kinds of things are always good to get my blood pumping and my brain twitching.
So, let me break a few things down before I get into my thoughts.
The Madbury Club's been evolving for years. What started, primarily, with Phillip T. Annand and his budding Award Tour T-shirt game, with the assistance (he'll say mostly packing boxes of shirts) of his boy Ellington Hammond, has grown considerably and taken on a few different variations of a mission. TMC is far from a T-shirt company in 2013. Annand and Hammond have been recruiting. They've pulled in a handful of creative and spiritual dudes (this is, 100%, a sausage party; some of em' from Philly) to help them mold and sculpt their creative vision. But what they're more than willing to admit is that this vision isn't totally in focus— or at least, they're willing to admit that they're not even sure exactly what they do. They're somewhere in between a creative team that'd be not unlike a small ad agency (but only on the creative side), a collective of artists/photographers/videographers/creative producers and fashion fans. Seriously, it wouldn't feel right to call these dudes stylists or fashion editorialists, but they just love sweet goods. Especially sneakers. Over on The Madbury Club site, you'll find some extraordinary lookbooks in which they themselves act as curators and models. Certainly they've got brands they turn to on the regular, but what they seem to do most genuinely is dress themselves in current, urban, modern and clean looks.
One of the reasons these guys got started in this line of internetting is pretty simple: They were bored with what was being offered to them. Complex, SPIN, Highsnobiety, Hypebeast, Street Etiquette—these were 'zines/blogs that they eagerly and excitedly consumed, but they inevitably felt bored by them, or at least, they didn't feel like they were being as adventurous or as creative as they could be. So, they started a site. One of the things they were certain about was that they wanted the visuals to be extra. They wanted spreads to be full-screen affairs with outstanding content. "Content" is actually what TMC seems most obsessed with, and that was one of the weirdest aspects of the night. What this content is is, again, something they're deciding on as they go.
Take "Chazebralope" (below), for instance, one of their most recent efforts. It's essentially a trailer for a movie that will never be made, but it's an ambitious one. The vision came from a choice of six sneakers from PUMA that they could make something visual for. They picked the ugliest one, the one with more than five different animal prints on one shoe, and crafted a narrative around the idea of a mythical beast. A dangerous one–a mixture of a cheetah, an antelope, and a zebra (obviously). They shot for almost a week in the deserts of Utah and boiled down hundreds of hours of footage into a high-end, visually-dazzling trailer. Shoes are hardly the focus. But TMC guys are starting to catch on to the fact that they've got what some companies are looking for to the T. They're young, they're stylish, they're urbane, they're sophisticated, and they have taste, but most importantly, in their own way, they have the technical and artistic know-how to make an outstanding visual product. When they got their first giant wheat-pastes plastered all over New York City, they knew they'd made it. Sort of.
Here's the troubling thing, for me, about these guys: They're all clearly very talented; they've got GREAT eyes for visual aesthetics; they know clothes and shoes, and they're trying to explore the unknown realms of the nebulous worlds of creative new media. It's like dark matter. The sky is the limit. Craft yourself a strong following with a killer Instagram feed or recruit a rabid Twitter following, and sometimes, the world is your oyster. You could turn into a famous blogger (at least, until, the flash in the pan cools down) and start appearing on TV as the voice of a generation. But to do it all while continuously expressing the idea "We're not sure what we're doing" is disheartening because it feels a little like the blind leading the blind.
The team has found creative epiphanies and renewed their zeal by traveling, a pretty big component of their blog (which, at the moment, isn't nearly as robust or updated as it used to be, and they're OK with that). And one of the heaviest topics entertained in the Q&A session was the idea of following your creative heart, and if that means saying "Fuck it, let's go to California and see what happens," you buy your tickets, and you all cram into one hotel room or tent and do it on the cheap if you have to. School is not for everyone, and a degree doesn't get you anywhere. You get yourself to wherever you absolutely have to—and adventure is essential to a truly lived life.
I just have to share one more thing. In the Q&A, there was a dude who purported himself to be an art school graduate who teaches art, and he applauded the collective for rebuffing or at least questioning the value of an art degree, but finding much more value in just constantly creating and constantly experimenting. At one point, Annand talked shit about Duchamp's "The Fountain," which I didn't really approve of. He was making a point, though– when stuffy art heads make something absurd, call it art, and it's lauded as genius, it can be a little disconcerting. But art teacher dude managed to make the analogy that the work TMC is doing, work that we got to see lots of in their presentation, is in fact exactly like Duchamp's "Fountain," but in 2013. To him, I say, "No sir. I heartily disagree."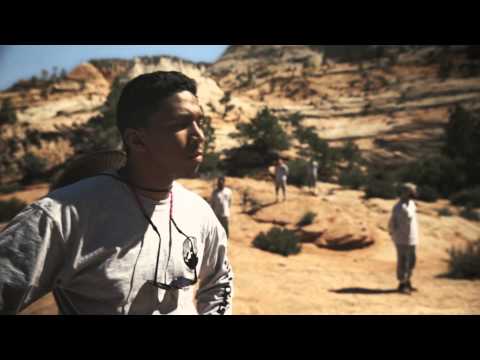 A man of few words, Mike Polizze (whose praises we've sung before) fired off some responses to some questions we sent over last night. They'll be performing with support from Shape Breaker and Amanda X at the tight Fishtown space on Saturday night. The doors are at 8 p.m. and tickets are $10. Here's how it went down:
Hey Mike! Whatchya listenin' to these days? How do you end up listening to music, primarily? Vinyl? You're a tape nerd too, aren't you? Oh, and where'd you grow up?
Hey. I'm from Media, PA. Listen to all formats of music. Nerd all around! Just grabbed lots of new vinyl, most recently a double live Velvet Underground record, Afflicted Man reissue on Permanent Records, and the new-ish Mordecai LP Richie Records put out earlier this year. All good stuff—also got some Drag City stuff, including the new Magik Markers, Royal Trux and Mick Turner.
So PSA and Lounge Lizards are on Spotify. And I decided to just help a brotha out and buy Water on Mars on iTunes (How come it's $8.91?). Man, it's great! But wow, so different from the other two. So very much more polished, pretty and chewable. How'd that end up happening?
The difference is that before, I recorded everything at home, and Water on Mars was recorded at Jeff Ziegler's Uniform Studios in Philly. It was a less cerebral, psyched out record and more representative of the band as a trio, pretty straight forward, cut and dried. Still a loud rock album. New stuff coming later next year will encompass the more classic rock/psych vibe, plus the noise.
We know you've got help from Kiel Everett and Mike Sneeringer flanking you out on stage, with bass and drums and what not. But I've read that you will just drum out a track for a spell, then lay down bass, and then sing and play guitar over it all. For real? Then you call in your shred army? Is that how it happens?
I've been writing and recording for a while. Purling Hiss started out as just a recording project, so I usually operate the same way. It's a mix between me recording ideas at home and bringing songs to the band mates and fleshing it out there.
A lot of the same bands get tossed about when critics describe you and your sound. They say Dinosaur Jr., Nirvana (especially Bleach), the Stooges, and your dude Kurt! Not bad company, right? Then there are the ones that are a little weirder that I love, like Fleetwood Mac, Tom Petty or Grand Funk Railroad. Tell me you're pumped about the GFR one. I used to listen to "I'm Your Captain (Closer to Home)" all the damn time.
I like early GFR "Grand Funk." It's a good fuzzy one.
The other thing that folks reference when they talk about you is Detroit. What's that about? I know, I know – Michigan has a rich history of "scuzzy" guitar-heavy garage noise, but, have you been? Do you love the Dirtbombs? Ooey Gooey Chewy Ka-Blooey is rad!
Yeah—Dirtbombs are cool. My other band, Birds of Maya, played in Detroit a few years ago at PJ's Lager house with one of the guys from The Gories … maybe Dan Sartain?
What did you do with your life from the age of 18-21?
That's a perfect non-memorable time for me. Besides going to a lot of shows and playing a lot of guitar.
What kind of show can we expect this weekend? You can hear, in the evolution of Birds of Maya and Purling and Mike, that you're clearly capable of outright chaotic, ultra-loud and acerbic noise. But that maybe you've cleaned up your act just a little bit?
I don't think my guitar playing or performance is any different. There's some more refined songs mixed in here and there, but it's still dirty.
What's next, man? What are the goals of Mike Polizze and of Purling Hiss, respectively?
You'll see more releases in 2014, and more tours and shows. Keepin' on.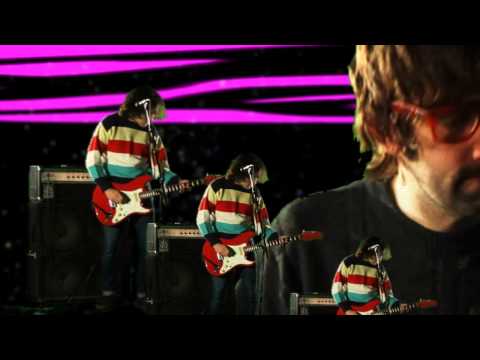 Photos provided by BalletX courtesy of Alexander Iziliaev.
BalletX's fall series debuted last night at the Wilma Theatre with three world premieres from three distinct voices in the choreographic world: Adam Barruch's "If The Heart Runs," Gabrielle Lamb's "Heedful Needful," and Matthew Neenan's "There I Was." Neenan's the co-founder and Co-Artistic Director of BalletX, now in its seventh season, but Barruch and Lamb could be considered guest choreographers for this season and their work was especially brilliant last night.
Broken up into a two-piece pre-intermission first act, Barruch's "If The Heart Runs" and Lamb's "Heedful Needful" were stunningly visual, emotionally heavy but not ostentatiously dramatic, and executed flawlessly, both by the dancers and from a production standpoint. There wasn't a ton of continuity throughout the night – there was not a significant thematic or aesthetic overarching narrative from curtain to curtain. But the first act gave the audience the strongest and clearest sense of what the choreographers were attempting to communicate.
In "If The Heart Runs," the full company was employed, and the lighting by Drew Billiau and costuming by Reid Bartelme perfectly complemented the company's ten stellar performers. Barruch's statement of intent is simple, to the point, and an effective tool for an audience to pull out of the performance all that it can:
""If the heart run" explores the interior landscapes of interpersonal relationship and the dichotomous natures of humanity: from the primal sensuality of our origins, to the profusion of thought which disconnects us from the source."
The entirety of that quote may get a little esoteric, but what's not is the palpable dynamic between dancers in this introduction to the fall season. The dancers interact with great sensual intrigue; pulling, touching, holding and handling each other with extraordinary attention paid to a relationship's elements of emotion, power, conflict and comfort. Some lifts and spins feel as if they'd fit right into an honest-to-goodness domestic dispute – we wouldn't go so far as to say the piece addresses legitimate violence, but there is often, in relationships and in life, those times when emotional energy elevates to a point where the execution of restraint and control are paramount. The act's excellent costuming put the dancers in garments that reflect minimalism and function. They looked like a combination of scrubs, karate uniforms, active wear and formal suiting. Their colors, ranging from greys and blacks to purples and burgundies, drew an appropriate allusion to bruising, battered skin, bones and blood. Formulating an actualized narrative or story from the dancing doesn't feel necessary, but the outstanding execution drew attention to the dramatized notions of love and lust within interpersonal dynamics. Extra attention is paid to the struggle to maintain an identity in a couple, especially when notions of desire, dependence, resentment and jealousy come into play.
Lamb's use of Phillip Glass was excellent. Using "Etude #6" and "Orphee's Return" by the iconic ambient and minimalist electronic noise artist, and Colleen's "In the Train with No Light," "Your Heart is So Loud," "Happiness Nuggets," and "Carry Cot," the glitchy, eerie soundtrack was perfect bedding for Lamb's exploration of connect and disconnect within families. Bartelme's costuming didn't feel as inspired as it did in "If The Heart Runs," but Billiau's lighting continued to awe. The sets for the first act were minimal to zero, all we focus on is the dancer's movements, their expression, and their appearance. And when the stage's matte grey floors were bathed in lights, often in beautiful sepias and families of red with the assistance of just the right amount of fog, a stark and stunning visual was created that allows the eyes to settle nicely on the performances. Only six dancers were used in this piece, which worked, because the tongue-in-cheek notion of a family portrait was toyed with a handful of times in the piece. Lamb, in written form, addresses a newfound interest in genealogy and seeking power in the future grounded by knowledge of the past. As Lamb wrote:
"I began to imagine that I contained all these hundreds of people inside myself (as, in a sense, I do). If each of us embodies the forgotten multitudes whose combined DNA we carry, then a simple conversation between two people becomes a complex congregation of millions. No wonder it is difficult to make oneself understood."
Or, to take that a little further, it's no wonder it's so hard to make a connection with our family, or even our lovers and friends. The sense of isolation and confusion, both when a part of and outside of a family, was expertly expressed in Lamb's choreography through one primarily lost and confused dancer and a five-piece family that sought to include and exclude her throughout the act.
Unfortunately, the gripping power of the first two acts was a little lost after the intermission. One of the company's dancers also performed with a guitar in this, the final act of the night. The costumes were the dancers' own (street clothes), and every company member was present while Colby Damon's original acoustic compositions floated and directed the dancers' seemingly improvised choreography. The proof of the piece's slight disconnect between controlled movement and music-propelled improvisation lies within the choreographer's own words:
"I began choreographing with no initial concept, basing the progression of the piece mostly on the dancer's chemistry and testing out a fairly divers and random set of music choices."
The final act did eventually use two established recordings: Devendra Banhart's "Dogs They Make up The Dark" and Tom Waits' "Road to Peace." Unfortunately for me, while some audience members applauded at the first few grumbly, mumbly utterances by Waits, I feared things would take a dark and sudden downward dive. And they did. "Road to Peace" is extremely political, citing Israel, Palestine, war, Jesus and the rejection thereof, and it didn't seem like the piece knew how to handle all these heavy topics through dance. There was one particularly striking moment from Richard Villaverde in this act, though, a beautiful duet with flavors of flamenco and the display of his outstanding flexibility and strength.
Overall, though, the night was a beautiful night of modernized and contemporary ballet. Something as simple as tweaked lighting, understated costume design, minimal staging, and casually-choreographed but technically brilliant dance is a sight that every fan of the arts should see. Ballet is alive and well in Philadelphia and BalletX serves up their own stylized version of the timeless but often dismissed-as-stuffy art form. The first time I took in BalletX, with "Beautiful Decay," I wasn't as impressed. But the work of Barruch and Lamb has me committed as a longtime devotee of BalletX's mission and product.
M.I.A.
Matangi
(Interscope)
Sounds like: The verdicts are out, and lots of folks are hating hard on this slightly disjointed, overworked and over-hyped fourth from the Sri Lankan pop priestess.
Free association: Thing is, "Bad Girls" is almost two years old, and the LP's just out now.
For fans of: Santigold/Lady Sovereign/Major Lazer, Rye Rye x Switch, international pop chaos.
Cut Copy
Free Your Mind
(Modular)
Sounds like: The Aussie dance trio's fourth isn't exactly on par with their astounding last two, but it's still ebullient, disco-worshiping and ecstatic electro beauty.
Free association: The hell's with that cover? Zonoscope was one of the coolest of 2011.
For fans of: Ladytron/Goldfrapp x Erasure/Pet Shop Boys, Simian Mobile Disco, dance comas.
Cate Le Bon
Mug Museum
(Turnstile)
Sounds like: An awe-inpsiring third set from the Welsh talent is electric, eclectic, psychedelic, stirring and creative—and all with a little frightening, haunting beauty.
Free association: Powerful and silent assassin of do-it-all lady rock swoops in for year-end best-of lists.
For fans of: St. Vincent x Nico + PJ Harvey, Eleanor Friedberger on acid in Denmark.
Eminem
The Marshall Mathers LP 2
(Aftermath)
Sounds like: The veteran angry hip-hop superstar's back with a vengeance and a handful of fiery polemics, a few too many gay slurs and a great staff of producers.
Free association: Harkens back to the first (2000), addictions and metldowns be damned.
For fans of: Dr. Dre and Rubin, Beasties x TRL drama, toying with politics for records sales.
Avril Lavigne
Avril Lavigne
(Epic)
Sounds like: Her husband Chad Kroeger (yup, Nickleback dude) wrote half of these either alt party anthems or weak-ass attempts at morbid, sultry darkness.
Free association: Could the cover art be the coolest thing about her fifth attempt at artistry?
For fans of: Tracy Bonham x Michelle Branch, the great tradition of wack Canadian radio schlock.
MellowHigh
MellowHigh
(Odd Future)
Sounds like: The natural offspring of MellowHype (Left Brain with Hodgy Beats) includes Domo Genesis on a trippy ride of dank, mirky weirdo stoner hip-hop.
Free association: Some strong guest game with bizarro interludes and skits. Solid!
For fans of: Tyler, the Creator x Earl + Curren$y, How High x the Warped Tour.
I saw Once, the film, years ago and cried. It's a devastator. It captures lots of emotion, touches on many aspects of the human experience, but certainly dwells in romance and love., the last two things being two of my favorite things to think and write about. It's the story of a guy and a girl (literally, almost every other character has a name, but the leads, in the program, are listed as "Guy" and "Girl") meeting, feeling a romantic spark, flirting, courting and communicating through music, yet always knowing that she's married, and he's got a girl in New York. They're in Dublin, and she's Czech, which is another universal truth explored here: the feeling of being from somewhere else, having a family elsewhere and forming your own notion of home wherever you are and wherever you're loved.
Once debuted last night at the Academy of Music and kicked off the Broadway Philadelphia season on Broad Street. It runs through to Nov. 10th. (Flashdance picks up the torch on the 19th; Beauty and the Beast runs quickly on the 26th to Dec. 1st, and then Jersey Boys and so on.) It's a great way to spend a few hours of your life, plus Once has won eight Tony Awards.
It's a good musical. Let me tell you why.
This isn't just a troupe of dancers and singers. All of these talented performers are musicians who play an instrument on stage, and the instruments are many. Stuart Ward, the lead, plays a guitar, and Dani de Waal, his love interest, plays the piano. Both extremely well. Then, his dad, played magically by Raymond Bokhour, wields the mandolin and sings with an absolutely heartbreaking tenor. Her mom plays the accordion, and her roommates pretty much play everything else, including the swarthy and sexy Svec (Matt DeAngelis), who wears a tight white undertank and track pants, and plays the guitar, banjo, mandolin, drums and percussion.
Most songs might start a capella, or just with a guitar, and slowly, gradually swell to include every body on stage playing something, which includes violins, cellos and a ukulele, concertina and melodica. But it's that damn "Falling Slowly" that gets me every time, a kind of signature for the score; an achingly beautiful duet deeply imbued with plaintive vocals and heartfelt longing. Girl accuses Guy of sitting on a batch of songs that have so much feeling that they've got to be sung. And the lovely irony is that, yes, they were written for a woman who left him for NYC six months ago, but she's the one who he's singing for and about here and now in Dublin. The only rival to "Falling Slowly" for sentimentality is "Gold," a song that suggests he wouldn't trade any amount of it for her love.
Everything about the performance is humbly earnest: the stage is only altered by props while it stays, essentially, a bar setting. In fact, during the intermission, you can walk up on stage and get your Kimmel Center-approved sippy cup refilled with Jameson. When the entire cast sings in unison, it's perfect, like the delicately tender and quietly-sang "The Moon" at the end of Act Two. The reprise of "Falling Slowly" got me good and, it seems, even got the better of Ward, who wiped some tears off his face before taking his bow.
If you're a romantic and a softie, you are doing yourself a disservice by missing this run of Once. It's the best kind sigh-inducing, tear-jerker entertainment in the city. GET A TICKET.