Photos c/o PW's J.R. Blackwell.
Sometimes it's initimdating for dudes to get something waxed. For ladies, too, I'm sure. And while males may not be brave enough to get anything waxed downtown (ya know, beneath the waist), let me assure you, gentlemen, there is no shame spending a little money to keep your body hair game tight. Back hair is rarely sexy; that's a pretty confident statement. Now, hold up: There is nothing particularly wrong with a back sweater, and hopefully there are plenty of loving men and women out there who love running their hands through your back pelt, but maybe you want to win them over first before you let your winter coat grow out? Just an idea.
Eviama's got to be one of the most pleasant, peaceful and easy spaces in Center City to get your body and body hair taken care of properly. With a move to a stunning second floor space at 109 S. 13th Street (between Sansom and Chestnut), they just stepped up their game and poised themselves to be the go-to for all kinds of females and males.
We caught up with Penny Ordway, its founder-owner and the wise and green proprietor of a jaw-dropping new space in Midtown Village via email:
PW: Congrats on the new space! Are you excited about it?
Ordway: Yes! I love the natural light and the garden and love the fact that I could create a healing space as I envisioned; it gives my staff and my clients new inspiration. I'm really excited!
How long were you at the old space (on 16th between Spruce and Locust), and how would you say the business has grown since it began? Do you see the business staying on 13th Street indefinitely?
We first opened 11 years ago. The menu has expanded and so has our pool of talent. More and more people discover us everyday, and now nearly everyone knows what we're about when we say we're a green, holistic, sustainable business. How wonderful that these ideas are more mainstream now! Frankly, I made a big financial commitment, so we want to be here a long time to benefit from the investment. So far, clients are telling us the move to this very happening neighborhood has added value. The contrast from bustling street to serene urban oasis is so inviting.
Can you tell us a little more about yourself? How long has Philadelphia been your home, and when did your first impulse for holistic well-being and green consciousness hit you?
Well, I haven't eaten meat in 39 years or dairy in 19. I love jumping into a river, a pond or an ocean whenever I can. I'm grateful that everyday I, we, get to do transformative work and make people happy. I've been in Philadelphia for decades! I received a scholarship to Temple University, and the bribe stuck. As long as I can remember, nature has been a supportive force in my life, part of who I am. The wisdom so abundant in nature is part of us—a good thing to preserve and cultivate.
Has there been one service or specialty that Eviama's seen as a staple?
Just one? Dr. Hauschka Skincare facials are a must. And too many massage services get top billing: Ashiatsu Oriental Bar Therapy (your backs and legs will thank you), Mothers-In-Waiting Prenatal Massage Best of Philly), Houdini JINI (neck jaw shoulders unchained) and the Arvigo Techniques of Maya Abdominal Therapy (will balance the gut and improve fertility). We have always had a rockin' biodynamic and organic offering. But there are new menu items being introduced in June, and they will meet our green standards. Stay tuned!
Can you say a few words about your staff? How do you find them and keep them?
Often a staff member will recommend someone they have trained with—this is a great big win-win. You know we all work on each other, and we want the best for ourselves, and we want all the clients to have a wonderful experience. To keep our ace crew, we've really made our schedule to fit the therapists' life. I love my staff!
Hurry up! You have until May 27th to go get yourself measured and consulted by in-person stylists at Indochino's pop-up traveling tailors at 1518 Walnut Street, and it's a rare opportunity go get onto the bandwagon of an exploding company. Hot on the heels of SuitSupply's opening at 16th and Locust, apparently May is Suit Month in Philadelphia. And slim, tailored, well-fitting suits, too. With suits that start at $379, Indochino may actually be a more affordable option than the high-end European brand's fifth domestic permanent retail space.
But the thing about Indochino is that it's not a brick-and-mortar kind of business. In fact, you don't even really need to visit the pop-up tailor space to get on the slim suiting train, but you do need to create a profile and have a skilled friend versed in taking suit and shirt measurements (if you can't do it yourself). Once you get yourself a profile set up, then you can start playing and ordering. The customizing options are endless. And with the purchase of a suit, you get a free button-down. You can start high and get a sickening suit with a customized button-down for under $600. You choose the collar, the trim, the button placard, the buttons at the wrist, and you can even opt to embroider some initials on the pocket or cuff.
The Vancouver-born company's exploded in recent years and gotten some prime press. They've figured out a good model, especially with repeat customers, who, once they've already ordered and been happy with suiting purchases, keep coming back for more. Bonus: They guarantee the fit in a pretty cool way. Don't like how the suit feels after it's shipped? They'll give you $75 to take to a local tailor of your choosing. And they've got way more than suits: solid outerwear, ties and bowties, belts, pocket squares, vests, chinos and, of course, just cool blazers. Even these price points are hella low: Ties hover around $50, chinos under a $100, belts for $80, a trench for $300.
So the pop-up on Walnut isn't exactly a retail experience in a traditional sense. It's mostly a way for you to get a profile set up with tailor professionals who'll help you define the style you're looking for, and then put your hands on fabrics, check out shirt patterns, eye up ties, collar styles, and peep the way mannequins are styled.
A suit and shirt for $379 is a steal, especially one that's custom-tailored and comes with a fitted shirt. Why would anyone bother with a boxy, "classic" suit from Macy's, Jos. A Bank or Men's Wearhouse that's probably even pricier, when you can get hooked into a system that'll clearly be the future? This is a company that figured out how to store every customer's exact dimensions and manufacture exact fits, all online—and at a reasonable cost. Pretty sweet.
HOURS: Monday through Friday, 8am to 8pm; Saturday, 9am to 7pm; Sunday, 11am to 7pm. RSVP at indochino.com/Philadelphia or just walk in.
Tom Jones is the man on so many levels. His most recent, Spirit in the Room, is a stunning achievement from a 72-year-old stud. His 40th LP of covers—nay, let's call them interpretations—bears the Welsh superstar turning Leonard Cohen, Paul McCartney and Bob Dylan sings into gut-punching, heart-wrenching exorcisms. It'll be fascinating to watch this legendary entertainer swagger around the stage on South Street tonight. And Jones has had enough panties thrown at him to stock up a Victoria's Secret outlet. With good reason: Back in the late '60s, when he was giving us "What's New Pussycat?" and "It's Not Unusual," Jones wore tight pants and nearly-unbuttoned shirts. He moved like a maniac, and his 'fro game was tight, yet felt so natural and effortless.
In the '70s, he gave us "She's a Lady," and in the '80s, he blew Prince's "Kiss" up into a million pieces. But just about every song he's ever carried with that smooth, full-throated baritone larynx is compelling. The beauty of that gift he's carrying around in his neck is that its so capable. You want pop? Bam. A little country? Twang for days. Sad spiritual? Man, that's dark. Folksy capriciousness? Guess who just bested Joni Mitchell and Donavan.
Jones married his high school sweetheart, but don't sleep—he's like the 007 of the British Invasion. He may not tear up the stage like he did on his own TV show or in his endless slew of Vegas shows, but he's still got that legendary bulge in his throat.
8pm. $50. Theatre of Living Arts, 334 South St. 215.922.1011. tlaphilly.com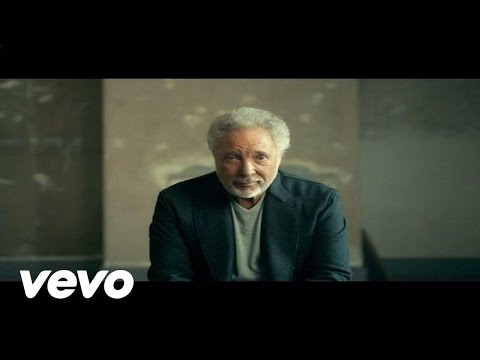 When I lived in Brooklyn, I made it to the Flea once. There were bikes of all shades and colors, cool jewelry (I bought some Erica Weiner stuff), furniture that made me daydream of the budget and apartment I'd one day have, oh and food. And drink. Pretty sure I had a bangin' pink lemonade. I never thought the spot was so organized that it could up and declare a new location. Like Philly. But on June 2nd, a Sunday, the Brooklyn Flea arrives at the Piazza. The five-year-old successful flea market will have its first weekend in the Jared Kushner-bought Bart Blatstein monstrosity in just a few short weeks.
Kushner's the husband of Ivanka Trump, and he owns the New York Observer. He's teamed up with Flea co-founder Jonathan Butler and Eric Demby to bring their model to a Philly space, their first moment of expansion. We're hoping it's a continuation of a trend; seems like New York's finally seeing the beauty of our fair city. In the not-too-distant past we've seen stuff like 3rd Ward, SuitSupply, Joe Coffee and, wait, is that Uniglo coming to Philadelphia? Man, it's awesome.
Here's the rundown on the Philly Flea: It's a curated shopping and food experience for your Sunday morning and afternoon in Northern Liberties, and it launches on June 2. There are limited spots, a fee, an application process, and the powers that be pick and choose to achieve a blissful mix of art, furniture, vintage, modern, crafty, handmade, prefab and mad food. (Among the vendors slated are Philadelphia Salvage, Three Potato Four, At Home Modern, Peg & Awl and Forage Haberdashery.) Brooklyn Flea's been a fertile starting place for dozens of businesses looking to start small, build clientele and create a name for itself before moving into a brick-and-mortar location. No doubt that'll happen in our Philly locale, and it's exciting to see which startups will get the green light from the Philly Flea team.
The Piazza's one weird space. But did you know that it can contain nearly 8,000 people? There's no other space within a short radius of Center City that can so easily and professionally host such an excellent collection of vending tables and tents. There've been maybe a dozen businesses that have come and gone since Blatstein cut some deals for cheap rent in the piazza's youth, a result of a number of factors, no doubt. Personally, I have no desire to dine at a place like Gunner's Run (again). But when the Flea's chosen food vendors populate the Brooklyn Philly Flea, they'll pretty easily become the most solid eats outside of the dependable Bar Ferdinand and El Camino Real that will neighbor the flea (and benefit handily).
It's just good all around: New York expanding to Philadelphia, sophistication in the form of curated shopping, a thing to do every weekend and a revitalization of one weird, underused space. Starting in June, you've got a good reason to head up, if nothing else for a good place to stroll with a coffee in hand and peruse high-to-low-end goods and art. Plus there's like a 1000-percent guarantee that some cuties'll be shoppin' too.
Also, one quick note about the Flea's June 2 opener: Since it's the day after the sure-to-be-bangin' Roots Picnic, call it the official "Roots Family Post Picnic Brunch," 'cause according to insiders, Questlove and a slew of other dope local DJ are set to rock the Piazza stage.
!!! (Chk Chk Chk)
THR!!!ER
(Warp Records)
Sounds like: They're back!!! If you thought they'd lost steam, maybe they did, but it's returned—and their characteristic funk is danker and tighter than ever.
Free association: Slick production = a headphone masterpiece and party starter.
For fans of: LCD Soundsystem x old-school Stones, the Rapture/Hot Chip, parties.
Colin Stetson
New History Warfare, Vol. 3: To See More Light
(CONSTELLATION)
Sounds like: The seasoned woodwinds master delivers outstandingly out-there avant jazz and freak funk with Justin Vernon vocals and tripped-out noise.
Free association: The bits of bizarre clear out when the sax funk rumbles through.
For fans of: Miles/Coltrane x Brian Eno, Josh Redman + Transmission, jazz noise.
Daughter
If You Leave
(Glassnote)
Sounds like: The gloomy debut of 4AD Brits who began with Elena Tonra, a woman with a stunning voice and devastating lyrics full of dark drama and ethereality.
Free association: Definitely couldn't handle this all day unless it was January.
For fans of: These New Puritans/Cat Power x the XX, Bat for Lashes, doom and gloom.
Junip
Junip
(Mute/Universal)
Sounds like: Another excellent batch from Argentinean/Swede Jose Gonzalez's project, and this collection's got a louder, slightly chaotic rock feel to it.
Free association: Dude can do no wrong. It would've been impossible for this to suck.
For fans of: Kings of Convenience/Beirut x Galaxie 500, Lil Pocket Knife, Scandanavian funk.
Neon Neon
Praxis Makes Perfect
(Lex Records)
Sounds like: Super Furry Animals' Gruff Rhys and Boom Bip's sophomore is another smash concept LP, this one about a communist Italian publisher.
Free association: Some super-solid, playfully weird electronic sonic storytelling.
For fans of: Handsome Boy Modeling School + Gorillaz x the Drive soundtrack.
Natalie Maines
Mother
(Columbia)
Sounds like: The dixie chick's collection of covers, from Jeff Buckley to Eddie Vedder to the title track's Roger Waters; it's a stunning set of vocal achievements.
Free association: Always loved her; hopefully, this is the start of a solid solo career.
For fans of: Brandi Carlile with Ben Harper, Lucinda Williams, liberal country girls.
Eiffel Tower Tea Set, $50 / Omoi Zakka Shop (1608 Pine St.)
Rebecca Minkoff 'Craig' Camera Bag, $195 / South Moon Under (1731 Chestnut St.)
Hidden Secrets Book Box, $24 / Ten Thousand Villages (1122 Walnut St.)
Kembrel Jewelry, Allie Necklace (Pink/White), $24 / Kembrel (1822 Chestnut St.)
Farmhaus "Firewood" Candle Holder, $32 / Art Star (623 N. Second St.)
Floral Blazer by Rehab, $68 / Aoki Boutique (115 S. 22nd St.)
Imported Italian and Scottish Soaps, $12-$24 / Stadler-Kahn (1724 Sansom St.)
Trois Petits Lockets, $89.95 / Scarlett Alley (241 Race St.)
Hand Embroidered 'Relax' Pillow, $90 / Mushmina (1540 South St.)
Large Gift Set, $65 / Duross & Langel (117 S. 13th St.)
We caught up with Ang Bocca via email this week a few days before she and her band, The Damn Band, take the stage at Ortlieb's on Friday night to, hopefully, play some new stuff they've been cookin' up. It was tough shortening her verbose answers. But she dropped a few gems along the way. Can't wait to see what she and her band've got up their sleeves this Friday. Get your info tight!
PW: Ang! What's goin' on? Seriously, what's happening? Does the Ortlieb's show signify a new project or new band or new record or new something?
ANG BOCCA: A LOT is going on! We are recording our untitled EP with Collapsible Empire, which will be hot and ready for release appropriately by mid-summer (July-ish). We are really super stoked to be playing Ortlieb's! It's one of my favorite hangs and also one of my personal favorite venues. It just looks like it popped out of a Tarantino movie. Barb (drummer & co-captain) and I haven't performed for a minute because we have been recording. And this gig has a NEW feel for us. We have a few friends playing with us this time. We have Rachel Icenogle on electric cello, Joe Smith of Southwork on bass and Joe Humeaus of Nobody Yet filling in on guitar. I've been calling it Flamingo Friday! I don't have any idea what that means, but our music feels hot pink for this show to me.
Tell us a lil' about yourself, would ya? Where'd you grow up? Who is your spirit diva? (Spirit divas are the diva you most embody and, in a way, function kind of like a human spirit animal.)
I'm from South Philly. I was the only blonde pale person from my neighborhood. I grew up wanting to be a ballerina and competetive figure skater. I was uber serious about the dancing, but when I wasn't getting far, I chose to try skating, and I was uber serious about that, too. I was involved in theater in between all of this. However, when I was on the ice, I had a lot of alone time and would come up with beats and melodies. I would fake sick during a lesson if inspiration struck and would record it into my Nokia. I had no idea what I was doing, but it was uncontrollable and as most people do when they fall in love with music, it became the most important thing to me forever. Hmmm, my spirit diva? Oddly enough, I always have weird dreams where Ryan Gosling shows up randomly and grabs my chin to feed me one-liners of brilliant advice, like "What's the matter with you? You act like you've never been loved before!" And then he walks away. It's very cinematic. He's also my spirit animal.
What kinds of things have you been singin' lately? What kind of stuff's been influencing you? Like rock 'n roll times? R&B flavors? Pop delights?
I've been lovin' me some JT. Of course. "Pusher Love Girl" blows my mind. I cannot wait for the next 10 tracks he's releasing. He's my pop delight. We are pretty exclusive. I love Bruno Mars, too. He's my side piece. Robyn's Body Talk is literally my favorite pop album, probably of all time. I am a nerd for doo wop and swing. I love Cab Calloway—he was a huge inspiration for our EP—and I am an avid rockabilly and Americana fan. I love local bands of those genres, like Coffin Fly and the Lawsuits. The Lawsuits just played a kick-ass show at Johnny Brenda's with Grandchildren! Just the other night, Brendan from the Lawsuits was singing some '90s jams at Hotbox Studios with Kyle Perella from Levee Drivers and Ron Gallo of Toy Soldiers. It was slammin'.
How long've you been at this grind? I'm sure your performance art has taken many shades of packaging and focus. So, what's the end goal?
I have many shades of purpose. Right now, it's hot pink. Ya know, I've been wanting to perform my entire life. There was never a question in my mind that I wasn't going to produce art in some fashion. The grind has been long. So many bands, open mics, weddings, cover bands and musicals, etc. I know that everyone in this music game has to really love it in their gut. It is your only relationship that you always have. We work that extra job to pay for our music. Rock 'n roll, man. Nothing beats the feeling you get at a show or music blasting in your car. It is essential. We've re-worked all the songs, replaced band mates, and chose to work with Collapsible Empire. It finally feels right. We just hope to reach people and make people feel like they can have fun and also feel a part of this with us. I found that a lot of my writing draws from my friends' experiences, and it reaches people we don't personally know, and there's something really beautiful and priceless about that. Success is truly just relentless belief in yourself and what you're doing. And I honestly feel that same way about music as I did when I first fell in love with it, if not more.
Does Philly have your heart? Is this the city you want to keep working on your craft in? Why? And where do you most like to sing your heart out?
I love Philly. There's no place like home. I really want to make the most of this life thang. So, the more I see, the better. Motown Philly is back again, and I intend on bringing Philly to any and everywhere I go. Philly is awesome, though, and the perfect way to spend a day here is to go grab some grub and see some local art. We have the best of both worlds. Most things can't beat a soft pretzel and a local live show. And I sing my heart out most in the shower. Duh. Doesn't everybody?
*Photo c/o G. Marie Photgraphy.