Still searching for a perfect New Year's Eve look? Well, that makes you and about a million other women. The good news: practically every retailer is having some sort of post-Christmas/end-of-the-year sale. So get glam, but don't overspend. You are going to need some cash for cocktails, after all.
The Dress…
The ultimate NYE dress is perhaps the hardest dress a gal will have to shop for all year. There's just so much criteria that it has to meet: it has to be sexy, bold, comfortable, unique, durable, etc. Luckily, Arcadia Boutique has not only a wide selection of dress styles to choose from, but now through Tuesday, all of them will be 20 percent off. Oh, and all of their shoes will be 20 percent off too. The sale is going on at both their NoLibs and Rittenhouse locations (819 N. Second St. & 265 S. 20th St.) as well as online (promo code: MIDNIGHT).
The Outfit…
Eros Apparel Cap Sleeve Sequin Peplum Top (Now $67), Look From London Two-Tone Tights (Now $14), Eight Sixty Metallic Dot Camisole Top (Now $60), Abbeline Studded Collar Blouse (Now $40), Free People Animal Foil Skinny Jeans (Now $70), Aryn K Collared Shawl Blazer (Now $90)
Should you desire something sparkly and sexy, but would prefer not to completely freeze your ass off all night, South Moon Under (1731 Chestnut St.) has an impressive selection of NYE-appropriate fashions and accessories on sale both in stores and online right now. If you're shopping online, you can receive an extra 25 percent off all sale items using the checkout code: EXTRA25. The garments shown above are just a few that caught my eye.
The Accessories…
Kimchi Blue Metallic Mix Checkbook Wallet (Now $17), Rhinestone Appliqué Headband (Now $20), Rhinestone Diamond Earring (Now $13)
Need a little somethin' somethin' to complete the look? Considering that Urban Outfitter's is offering deals on thousands of select items both in stores and online as apart of their "Get What You Really Wanted Sale," you may want to consider hitting one of their locations in town (Rittenhouse: 1627 Walnut St., University City: 110 S. 36th St.) for any last-minute NYE adornments, such as those shown above.
The Hair & Makeup…
We all want to look especially stunning on New Years and let's face it—there's only so much you can do without the skills of a professional. It just so happens that tomorrow and Monday, the stylists at Center City's b2 Salon (200 S. Broad St.) are offering to make you over from head to toe for a fraction of the original cost. For just $50, they'll wash, blow and style your hair and apply a full face of make up. For another $30 bucks, they'll cover all of the above in addition to a conditioning treatment and shellac manicure. Needless to say, spots are filling up fast so you're going to want to call and book an appointment ASAP. Like, right now.
Consider this post PW Style's official gift to readers.
This first video comes courtesy of local sketch/improv comedian Jess Ross, starring several of Philly's funniest as your favorite feminist singer-songwriters from the nineties. It's truly the one compilation CD everyone should find under their tree this year….
Next, the comedic geniuses of Bird Text have just rolled out their newest video sketch and in the spirit of holiday season, they're going after Jesus this time…
Last but not least, a holiday classic that's sure to offend any and all Snoopy fans out there from Philly's veteran sketch troupe, Secret Pants…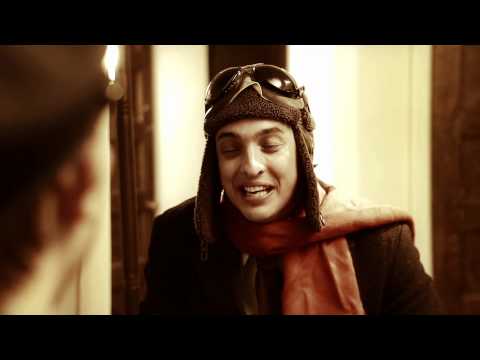 Happy Holidays!
It's no surprise – I love drag. And Isis Brooks D'Shey (The Goddess Isis) runs a tight ship upstairs at Tabu on Sunday nights. She typically gets things cookin' around 11pm and things start getting real around midnight. She peppers in performances of her own between introducing and interviewing up-and-coming Philly queens. Last night she praised Lisa Lisa and Sandy Beach as perhaps the only queens who've been doing Philly drag as long as she has. There was a definite Christmas theme running through last night's performances but the really mind-effing performance was turned in by a young, brand new queen named Ann Artist. She competed in a Voyeur-based serial drag competition called Drag Wars (not wholly unlike RuPaul's Drag Race) and finished in the Top Three. Last night I saw why.
In her tribute to the second amendment, she made a dress out of an American flag (he's studying fashion design now; following his bliss) and held a plastic gun, a semi-automatic machine gun, that he'd found at Walmart. As she lay on the ground, all 6+ feet of her, a clip of an ABC newscast describing Adam Lanza preceded actual music. She touched herself and fondled her machine gun suggestively. She finally got to her feet and performed Regina Spektor's "Uhmerica," a gun-focused song that doesn't seek to romanticize America's love of guns. It was going there – Ann is strongly against the second amendment. The Spektor song turned into tUnE-yArDs' "Gangsta." The connection was made clear afterwards when I cornered her in the alley to ask her what was going on in her head to make this performance come to light: "Gangsta" is a song that puts fronting young fans of violence in their face, calling them a pussy for talking game but really being weak and scared. Adam Lanza is a pussy – he decided to take his own life after taking over 25 lives because he didn't know how to handle himself (or something like that).

At a couple points during the performance, Ann fellated her Walmart gun and subsequently destroyed it, slamming the gun into the back wall facing 12th Street. What would've been even greater was that her children's toy gun purchase even came with bullets. She forgot them at home, but she wanted to be able to shoot them into her mouth and spit them out. And really, when you think about it, isn't it sick and twisted that that's the kind of purchasable toy, a toy that many young boys (and girls, I'm sure) desperately want for Christmas. Our news media slathers itself in the details and creepy facts of a massacre shooter and turns him into a posthumous celebrity for a few weeks. Out in the cold at 2am, she criticized the second amendment as bullshit and outdated. Hadn't really thought of it that way, Ann.
And on that note, it doesn't go without saying that her performance was captivating. She ripped her blond wig off halfway through her patriotic moment and mean-mugged, scowled and pretty much frightened everyone with her dramatic long-limbed gestured freakout to Merrill Garbus' treatise on faux-gangsterism. It's not that it's rare to be shocked, pleasantly surprised and intellectually challenged by a queer, let alone a queer in gender-bending drag; it's that she's 21, brand new to drag, whipped up this sequence of audio and a dress in a matter of days, and pulled of topical, political and inspiring activist drag. So Merry Fucking Christmas, readers. Try to refrain from gunplay this holiday season and in 2013, maybe we can all do something that'll make meaningful gun control change happen in Pennsylvania and America.
One last local gift roundup for all you very last minute shoppers out there…
Female…
Betsey Johnson Tights (Various Styles), $20 / Aoki Boutique, 115 S. 22nd St.
Rose Gold Cluster Studs, $75 / Concrete Polish, 716 N. Third St.
Scroll Tea Light Votive Set, $28 / C Wonder, King of Prussia Mall, 160 N. Gulph Rd.
High Waist Faux Leather Leggings, $30 / Three Sirens Boutique, 134 N. Third St.
Anne Taintor Flask, $24.95 / Kitchenette, 117 S. 12th St.
Male…
Always Shady Tee, $24.99 / Philly Phaithful, 737 N. Fourth St.
Ex Libris Anonymous Journals, $14 / Stadler Khan, 1724 Sansom St.
United By Blue iPad Case (Nutmeg), $32 / Kembrel, 1822 Chestnut St.
Mishka Vision Quest Beanie, $32 / Corsa, 535 South St.
Philadelphia Coasters, $13 / Open House, 107 S. 13th St.
Boyfriend/Hubby…
The Philly Package, $72 / Duke & Winston, 633 N. Second St.
Yards Soap Box, $21 / Duross & Langel, 117 S. 13th St.
611 Men's Luxe Life Navy Plaid Flannel, $76 / 611's Pop-Up Showroom at Liberties Walk, 1024 N. Third St.
Do Your Best Pennant, $36 / Three Potato Four, 376 Shurs Lane, Building A
Girlfriend/Wife…
Adorn Signature Crystal Necklace, $128 / Adorn Boutique, 1314 Frankford Ave.
1-Hour Massage/Mani Pedi, $100 / b2 Salon, 777 S. Broad St.
Pink & Pepper Booties, $89.95 / South Moon Under, 1731 Chestnut St.
Monogrammed Wine Stopper, $22 / C Wonder, King of Prussia Mall, 160 N. Gulph Rd.

Here comes Christmas. It's right around the corner and if you're like me and haven't done a stitch of holiday preparation, you still have a whopping six performances (including tonight at 7pm) to catch before the big day. This is to say, if you're looking for some kind of emergency holiday magic, this is a great pick. Furthermore, if you're interested in snatching up a last-minute gift, there are nine more performances before the New Year.
The Pennsylvania Ballet is a world-class ballet and an often over-looked cultural treasure of our city. And what says a classy and artistic Christmas celebration more than the ballet. FYI, there are often two showings per day (noon and 5pm on Sundays and the day after Christmas), and a string of 2pm performances between Christmas and New Years.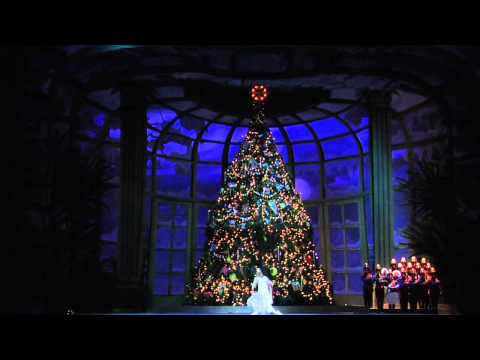 The Sideshow: Short Attention Span
Taking into account the possibility that our time here on Earth might be limited, the indie weekly comedy event otherwise known as The Sideshow is going to entertain audiences with a variety of performances and as quickly as they possibly can. All of the evening's acts will get no more than 15 minutes to showcase their talents, most having to do their thang in just roughly 5-8 minutes. This includes, Martha Cooney (storytelling), Alison Zeideman (standup), The Kevin McDonald Experience (sketch) and local improv vet Mike Marbach's reimagined rendition of "The Night Before Christmas." I don't know about you, but if shit does indeed happen to hit the fan at some point tonight, I'd like to go out with a smile on my face. Friday, 8-10pm. The Arts Parlor, 1170 S. Broad St.
The Philadelphia Independent Craft Market Holiday Show
This will be the last craft event happening around these here parts before Christmas, so if you've yet to purchase any handcrafted, local gifts, now is the time. Over 45 handmade and vintage vendors will be in attendance selling everything across the craft spectrum—from ceramics and letterpress items to knitted accessories and silk-screened apparel. There will also be plenty of refreshments courtesy of PBR and performances from four Philly musical acts: The Swinging Foxes, Hezekiah Jones, The Spinning Leaves and Jason Ferraro of the Homophones. Saturday, 12-7pm. $0-$2. 2424 Studios, E. York St.
Once home to the cast of MTV's Real World, all this weekend TRUST will be transformed into Old City's North Pole, hosting a slew of family-friendly activities each day. While checking out a colorful new exhibit inside the venue, guests can sample seasonal food and drinks, decorate ornaments and enjoy live music. For the kiddies, The Arden Theater will be offering free princess makeovers in addition to hosting several special performances of Cinderella. Also worth noting: gift wrapping and valet parking will be available, both helping to benefit PAWS, Philly's largest no-kill animal shelter. Fri., 5-10pm. Sat. & Sun., 12-5pm. Free. TRUST, 249 Arch St.
Space 1026's Annual Off The Blanket Sale
Tomorrow, several members of the always awesome and off-beat local artist collective will be essentially clearing house, slashing prices on a slew of their original artworks, both old and new. From t-shirts and screenprints to records and zines, there's really no telling what sort of cool shit you'll find. Participating artists include Max Seckel, Emilia Brintnall, Andrew Jeffrey Wright, Will Laren and many, many more. So come, pick up a few one-of-a-kind creations, and help these talented emerging local artists make room in their studios for whatever masterpieces they might have in store for the coming year. Saturday, 12-5pm. Free. Space 1026, 1026 Arch St.
Marking his official return to the local quizzo scene, Philly's own entertainment maverick, James Bradford is putting a fun new spin on the traditional quizzo format with a night of thematic trivia that includes various special rounds and one final "impossible question."  The theme for the debut night is eras. That's right, each round will be assigned a different decade (80s-today) with the featured questions covering TV, movies, music, sports and history/current events. Several local retailers will be offering up prizes including Philly Aids Thrift and Passional Boutique. Sunday, 7-11pm. Free. The HeadHouse, 122 Lombard St.