It's funny how a cover can launch a career. And with Prince Royce, his 2010 version of Ben E. King's "Stand By Me" shot him into the stratosphere of superstardom. The 24-year-old Bronx-raised singer, born Geoffrey Royce Rojas, has seen an astonishing amount of success in his first few years out of the gate. Growing up, he was surrounded by the sounds of the Bronx: salsa, reggae and reggaeton, R&B, hip-hop and, especially because of his Dominican family, bachata. And his music is a reflection, a beautiful blend of these influences, making him akin to a Latino Usher.
Royce's self-titled debut went triple platinum on the strength of his King cover and the charming single "Carazon Sin Cara," the latter of which he sings in both Spanish and English. Last year's Phase II, his platinum-selling second LP, shot up the charts on the popularity of "Las Cosas Pequenas" (The Little Things). With merely two albums, he's already dominated charts, been nominated for some Latin Grammy Awards, issued a frickin' hits collection (before age 25!) and opened for Pitbull and Enrique Iglesias.
Last summer, Royce was in town for Jay-Z's Made in America fest, and panties galore wished to be dropped: The dude's a real looker. In New York, when he appears in stores or performs, lines form that are blocks long. And it doesn't hurt that bachata tends to specialize in romance. In fact, the root of the genre is said to be amargue, a term that literally means "bitter/bitter music." In his video for "El Amor Que Perdimos," he watches his girl swap spit with another dude, and it definitely hurts. Indeed, Royce's songs are often about sadness, heartbreak and getting done wrong. And the ladies love it. There will be lots of screaming and singing along on the waterfront tonight. And while you may not speak Spanish, a few songs'll be in English. And love's a universal language, papi.
7pm. $32. With Alex Matos. Festival Pier at Penn's Landing, Columbus Blvd. and Spring Garden St. elzolphilly.com
Tom Jones is the man on so many levels. His most recent, Spirit in the Room, is a stunning achievement from a 72-year-old stud. His 40th LP of covers—nay, let's call them interpretations—bears the Welsh superstar turning Leonard Cohen, Paul McCartney and Bob Dylan sings into gut-punching, heart-wrenching exorcisms. It'll be fascinating to watch this legendary entertainer swagger around the stage on South Street tonight. And Jones has had enough panties thrown at him to stock up a Victoria's Secret outlet. With good reason: Back in the late '60s, when he was giving us "What's New Pussycat?" and "It's Not Unusual," Jones wore tight pants and nearly-unbuttoned shirts. He moved like a maniac, and his 'fro game was tight, yet felt so natural and effortless.
In the '70s, he gave us "She's a Lady," and in the '80s, he blew Prince's "Kiss" up into a million pieces. But just about every song he's ever carried with that smooth, full-throated baritone larynx is compelling. The beauty of that gift he's carrying around in his neck is that its so capable. You want pop? Bam. A little country? Twang for days. Sad spiritual? Man, that's dark. Folksy capriciousness? Guess who just bested Joni Mitchell and Donavan.
Jones married his high school sweetheart, but don't sleep—he's like the 007 of the British Invasion. He may not tear up the stage like he did on his own TV show or in his endless slew of Vegas shows, but he's still got that legendary bulge in his throat.
8pm. $50. Theatre of Living Arts, 334 South St. 215.922.1011. tlaphilly.com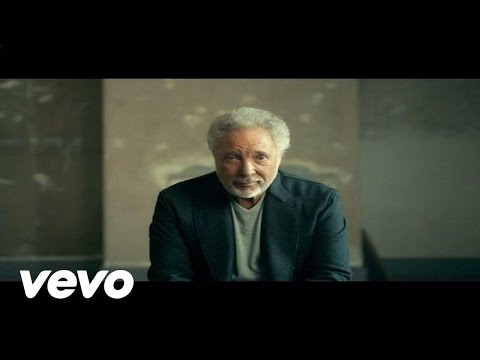 This just popped into our Inbox from the Morgan's Pier team:
"We can't believe it's almost here! Our doors re-open TODAY at 4pm, and the kitchen fires up at 5, with some exciting new additions and some old summer favorites.
Dave P of Making Time will be kicking-off our entertainment season in a BIG way with a FREE DJ set of futuristic sounds for your ears from 10pm-2am! We've also got a weekend of incredible DJ's lined up like Harvard Bass, Liv Spencer + Prince Language. See the full list here and click here to RSVP for FREE admission to this Friday & Saturday's shows!
Keep the dance vibes going all summer with local DJs every weeknight, and DJs from across the globe every weekend—like Simian Mobile Disco, James Murphy of LCD Soundsystem, and Dimitri From Paris.
Throughout the season, our buds over at R5 Productions are pulling out all the stops with FREE shows every Wednesday Night—including some heavy-hitters like Cold Cave, Ted Leo and the Pharmacists, and We Were Promised Jetpacks—from June 5th-August 28th.
DINING
This year, we'll have a picnic menu, with all items around $10, that's foodie, vegan, veggie, kid, omnivore—you name it—friendly. This menu is served in our Picnic Area. Although we won't be taking reservations for this section, with 300 seats, there should be plenty of room for all.
In addition to the picnic options, there's also a $30 fixed price menu, served exclusively in the elevated Dining Area. Space is limited so we encourage you to make your reservations here.
You can always find our upcoming events, specials and information at MorgansPier.com and for our nightly dinner specials & updates as they happen keep up with us on Facebook and Twitter. Can't wait to see you at the Pier!
xoxo,
MP"
Man, oh man. We'd been checking in on the site to see what kind of shows and schedule they were booking, but we weren't expecting this kind of fullness. Not gonna lie: In reading the hours of operation—and by that, we guess, they mainly mean when the kitchen's open, not how late they'll be serving drinks—it's gonna be a service industry summer at the Pier. The picnic menu's available from 5 to 11pm Sunday through Thursday and only 5 to 10pm on Friday and Saturday.
Things I can't wait to put in my mouth from that menu: Smoky Party Wings; honey + chili glaze ($7.50), Blistered Shishito Peppers; ranch dressing + lemon wedge ($7.00), BBQ Pulled Mushroom Buns; house tofu + cucumber salad ($6.50), Really Good Fries; spicy salt + daily aioli (Side $3.00/Basket $7.00), Poached Lobster & Bibb; green goddess + brioche crumbs ($10.00), White Fish Salad Sammie; baby arugula + pickled red onion ($8.00), Slow Roasted Bacon Sammie; pickled cabbage + spicy mustard ($7.50).
Oh, and the talent. A handful of shows that made our eyes bug: a Classixx DJ set on Friday, June 14th ($5.00), a Cold Cave show a few days later on Wednesday, June 19th (free), then a Simian Mobile Disco DJ set on Saturday, the 22nd ($5.00), and OMG a Small Black free show on Wednesday, June 26th, and DAMN a James Murphy DJ set on the weekend of July 4th ($10.00) on Saturday night, the 6th). There's obviously a ton more booked, but that's just the tip of the iceberg and the tip that's closest to May.
Check out this cool lil' mini-short doc about DFA records to get excited for James Murphy to visit our little pier on Columbus Ave.
We caught up with Ang Bocca via email this week a few days before she and her band, The Damn Band, take the stage at Ortlieb's on Friday night to, hopefully, play some new stuff they've been cookin' up. It was tough shortening her verbose answers. But she dropped a few gems along the way. Can't wait to see what she and her band've got up their sleeves this Friday. Get your info tight!
PW: Ang! What's goin' on? Seriously, what's happening? Does the Ortlieb's show signify a new project or new band or new record or new something?
ANG BOCCA: A LOT is going on! We are recording our untitled EP with Collapsible Empire, which will be hot and ready for release appropriately by mid-summer (July-ish). We are really super stoked to be playing Ortlieb's! It's one of my favorite hangs and also one of my personal favorite venues. It just looks like it popped out of a Tarantino movie. Barb (drummer & co-captain) and I haven't performed for a minute because we have been recording. And this gig has a NEW feel for us. We have a few friends playing with us this time. We have Rachel Icenogle on electric cello, Joe Smith of Southwork on bass and Joe Humeaus of Nobody Yet filling in on guitar. I've been calling it Flamingo Friday! I don't have any idea what that means, but our music feels hot pink for this show to me.
Tell us a lil' about yourself, would ya? Where'd you grow up? Who is your spirit diva? (Spirit divas are the diva you most embody and, in a way, function kind of like a human spirit animal.)
I'm from South Philly. I was the only blonde pale person from my neighborhood. I grew up wanting to be a ballerina and competetive figure skater. I was uber serious about the dancing, but when I wasn't getting far, I chose to try skating, and I was uber serious about that, too. I was involved in theater in between all of this. However, when I was on the ice, I had a lot of alone time and would come up with beats and melodies. I would fake sick during a lesson if inspiration struck and would record it into my Nokia. I had no idea what I was doing, but it was uncontrollable and as most people do when they fall in love with music, it became the most important thing to me forever. Hmmm, my spirit diva? Oddly enough, I always have weird dreams where Ryan Gosling shows up randomly and grabs my chin to feed me one-liners of brilliant advice, like "What's the matter with you? You act like you've never been loved before!" And then he walks away. It's very cinematic. He's also my spirit animal.
What kinds of things have you been singin' lately? What kind of stuff's been influencing you? Like rock 'n roll times? R&B flavors? Pop delights?
I've been lovin' me some JT. Of course. "Pusher Love Girl" blows my mind. I cannot wait for the next 10 tracks he's releasing. He's my pop delight. We are pretty exclusive. I love Bruno Mars, too. He's my side piece. Robyn's Body Talk is literally my favorite pop album, probably of all time. I am a nerd for doo wop and swing. I love Cab Calloway—he was a huge inspiration for our EP—and I am an avid rockabilly and Americana fan. I love local bands of those genres, like Coffin Fly and the Lawsuits. The Lawsuits just played a kick-ass show at Johnny Brenda's with Grandchildren! Just the other night, Brendan from the Lawsuits was singing some '90s jams at Hotbox Studios with Kyle Perella from Levee Drivers and Ron Gallo of Toy Soldiers. It was slammin'.
How long've you been at this grind? I'm sure your performance art has taken many shades of packaging and focus. So, what's the end goal?
I have many shades of purpose. Right now, it's hot pink. Ya know, I've been wanting to perform my entire life. There was never a question in my mind that I wasn't going to produce art in some fashion. The grind has been long. So many bands, open mics, weddings, cover bands and musicals, etc. I know that everyone in this music game has to really love it in their gut. It is your only relationship that you always have. We work that extra job to pay for our music. Rock 'n roll, man. Nothing beats the feeling you get at a show or music blasting in your car. It is essential. We've re-worked all the songs, replaced band mates, and chose to work with Collapsible Empire. It finally feels right. We just hope to reach people and make people feel like they can have fun and also feel a part of this with us. I found that a lot of my writing draws from my friends' experiences, and it reaches people we don't personally know, and there's something really beautiful and priceless about that. Success is truly just relentless belief in yourself and what you're doing. And I honestly feel that same way about music as I did when I first fell in love with it, if not more.
Does Philly have your heart? Is this the city you want to keep working on your craft in? Why? And where do you most like to sing your heart out?
I love Philly. There's no place like home. I really want to make the most of this life thang. So, the more I see, the better. Motown Philly is back again, and I intend on bringing Philly to any and everywhere I go. Philly is awesome, though, and the perfect way to spend a day here is to go grab some grub and see some local art. We have the best of both worlds. Most things can't beat a soft pretzel and a local live show. And I sing my heart out most in the shower. Duh. Doesn't everybody?
*Photo c/o G. Marie Photgraphy.
We were able to catch DEP's bassist, Liam Wilson, nursing a "bang-over" before they brutalize the crowd on Spring Garden with an early show tonight. It's in honor boxes and online right now, too:
With their fourth LP, 2010's Option Paralysis, the Dillinger Escape Plan cemented themselves in an elite class of metal monsters. With company like Mastodon, Isis, Converge and the Deftones, DEP is chugging along as one of the most brutal and towering titans of that magical mixture of metal, punk, thrash and noise. Their fifth, One of Us Is the Killer, is due in a few weeks, and boy, are we excited about it. Little known secret: They're pretty local. The band was formed in Morris Plains, N.J., but collects its members from around the country, and DEP's bassist, Liam Wilson, calls Philadelphia home. We snagged some time from him before the tour really starts gaining momentum and careens through Philadelphia's Union Transfer on the 26th.
PW: Liam! Where are you? The tour kicks off in Massachusetts on the 20th? Is that right?
Wilson: At this very moment, I'm sitting on the parked bus somewhere in the suburbs of New Jersey. Last night was the first of six weeks of shows, and our first show in about six months. We've got a day off to rest our necks from all the cathartic head-banging and body thrashing abuse (aka our "bang-overs") before we roll through Lancaster, Pa., tomorrow.
What can be expected from this new one? One of Us is the Killer—what a title! Can you expand on the meaning of the title a little?
Fans can expect a more twisted, yet fully focused dose of Dillinger. There's an unhinged vibe to this one. The attitude has a certain rawness I don't think we've been able to fully articulate until now. I don't think we've ever all been on the same page as much as we are now regarding how all things related to how this band should sound, feel and look—from the music to the artwork, videos, etc. The title comes from a lyric from what became the title track and is a response to co-dependent relationships.
While there've been a handful of former members, you, Ben (Weinman) and Greg (Puciato) have been together for more than a decade. Do you feel a certain level of communion with your bandmates? How's it been with Billy Rymer drumming?
I think the reality of how long the three of us have been "in a relationship"—and how complicated—it is, really hit us while we were writing and recording this one. In some ways, we've all taken different personal paths and become more individualistic as people during the last record cycle, and those individual adventures have given us new outlooks on our places in this band and the band's place in our lives. When we record, those respective lanes intersect in undeniably profound ways, and now that the record is done, and we can all reflect back on the product of those journeys, it's obvious how special and unique our chemistry truly is. That said, Billy is our secret weapon, so that's all I'm at liberty to reveal about him.
I saw that video on the DEP homepage in Australia of a table floating around the crowd and Greg climbing on it. Damn. I knew a show like yours'd be intense, but do you expect that kind of energy at UT? That'd be nuts.
I think the ceiling for most other bands is what we consider our floor when it comes to live performances. That's where the spirit of the music truly comes alive and possesses us, and that's when the whole thing comes into focus and justifies itself. Unlike a lot of our peers who are showing their age, I feel like our performances are getting more intense and unpredictable as the years wear on, with our old fans suspending their disbelief of what they've always thought we were and expected us to be colliding with a new generation of fans reacting to something we're positive they've never seen before at the high-level that we're delivering it.
Doors at 5:30pm, show starts at 6:00pm. With the Faceless + Royal Thunder. Union Transfer, 1026 Spring Garden St. utphilly.com
Mind if I overshare for a moment?
My adoration for John Medeski and his group, Medeski, Martin & Wood (MMW), goes way back to the summer between my graduation from high school and my first year of college. I graduated from Red Hook Central High School in Red Hook, NY, two hours north of New York City, in the summer of 2001. Our environs were idyllic; nestled in the Hudson River Valley and surrounded by the forests of the Catskills, we experienced four distinct seasons and had middle-sized town conveniences a drive away. We had a mall, theaters, hikes nearby and lush yards behind friends' houses. About a mile from my house was a place called Grieg Farm, a pick-your-own farm where you drive in, get a basket or bushel, and it gets weighed and you pay on your way out. They had a handful of fields and a couple cute little shops on the swath of a half-dozen acres. And the summer I graduated from high school, Grieg Farm allowed something called Gathering of the Vibes to take place on their grounds. It was to be a camping-style multi-day music festival, one that would emulate/inspire Bonnaroo, much larger in its scope and ambition. The Gathering still happens, in a seemingly endless run of annual gatherings, but a little further up north near Albany.
In those few days, I smoked a lot of weed. I was 18, and the world was in front of me as a recent high school graduate and impending college-matriculating, doe-eyed teenager. I hadn't heard of MMW until I walked right up to the lip of the stage (it had been raining, it was muddy, and lots of folks retreated to their tents or to their nearby homes) and watched, enraptured, as these three dudes stunned me with grooves, improvisation, tempo changes, virtuoso control of their instruments, and all the while, they didn't use vocals or lyrics. They did all of their mesmerizing with a keyboard, a standup bass or electric bass and a drum kit. I bought Shack-Man, their 1996 release with classics like "Bubblehouse" and "Night Marchers," as soon as their set was over. I'd brought a boombox to the campgrounds for the weekend, along with eight fat D batteries, and I popped it in as soon as I got back to my tent. I was floored. It was one of the most genuine experiences of getting wowed by a band, live, that you'd never heard before, then immediately wanting to listen to everything they'd ever recorded. I listened, stoned, in my tent as the rain came down, with the volume low, and vowed to adore this band for as long as I could.
Then, in college, I was randomly assigned into a room of four freshmen, along with three of the biggest stoners I'd ever met in my life. I went to a lovely, cushy liberal arts college, not really knowing how the super-upper class lived and how prep school kids had been experimenting with way harder drugs than shit weed and Coors Light for years before they enrolled at a residential college. The Hun School grad, we'll call him Bob, was the ringleader. His obsession with Marley and reggae like Steel Pulse and Peter Tosh extended to his insatiable thirst for being stoned. He came home one day with a six-foot acrylic bong. We listened to MMW's Combustication (1998) on repeat. It's a really trippy experimental jazz record that deftly employs some quirky samples, and it gets downright weird. It is IDEAL stoner music. In the way that Shack-Man had so much funk and bounce, and could potentially win arguments as a straight-up party LP (encompassing all drug abuse, but focusing primarily on alcohol), Combustication was a weed record, and then in 2000, they put out an acid record. The Dropper (subtle, right?) was insane. This was their acid jazz record, and it was even more perplexingly hypnotic than Combustication. We didn't do acid to the tone of The Dropper, but the endless weed Bob bought from the sales of his Adderall prescription did not get smoked without a soundtrack.
Then I took my brother and his best friend to see MMW open for String Cheese Incident at the Rensselaer Polytechnic Institute's field house. And it sucked. Not for MMW's set, but for SCI's—and I was hurt. Why would MMW identify with, play and open for such a mediocre band? After The Dropper, they stopped putting out truly inspired albums, even though 2002's Uninvisible wasn't a throwaway; it just seemed like the trio of Shack-Man, Combustication and The Dropper were the most stunning trio of experimental jazz records I could possibly dream up. They've put out some collections and live and acoustic-type compilations since, but MMW aren't coming to Philadelphia next week. John Medeski is. And he's bringing only a piano.
On Wednesday, May 1st, Medeski will dazzle the downstairs room at World Cafe Live, and it won't be much like a MMW show at all. This is an opportunity for Medeski to simply play with his skill set. He's well-steeped in jazz, pop, funk and classically-trained; there's so many directions in which he'll let himself go. It seems like it's a piano-oriented show, and that might mean no moogs, synths or Wurlitzers. It'd be cool if they were there, too, but this set, especially for jazz heads, should be a memorable one.
As you probably recall, back on April 6, a devastating fire broke out at 4th and Fitzwater streets along Fabric Row, destroying two businesses, leaving 17 people homeless and killing Fire Captain Michael Goodwin.
Almost immediately, the community rallied together to create the Friends of 4th Street Fire Relief Fund, which has already raised nearly $7,000 to benefit those directly affected by the blaze.
To edge them closer to their $15,000 goal, this Wednesday, over 60 sponsoring businesses throughout the South Street/Headhouse and Queen Village neighborhoods, along with a few in Old City and NoLibs, will be taking part in a special, daylong benefit event, donating 10-20 percent of their sales to the fund as well as proceeds from raffles and cover charges.
The long list of participating merchants include American Mortals Hair Salon, Philly AIDS Thrift, Sweet Box, Urban Princess Boutique, Paper Moon, Old City Tattoo, Pet Snobs Boutique, Royal Tavern, P.O.P.E, and BUS STOP Boutique.
After you shop, eat, get your hair did and/or get a new tatty, you can also enjoy some live entertainment for a good cause:
South Street Magic – Super awesome magic show starring Dan Hauss and Captain Swirly. (7pm, $10. 519 S. Fourth St.)
Tattooed Mom's – DJ Foxx Boogie, $3 dollar burgers and veggie burgers, $2 dollar Narragansett tall boys, half priced drafts from 10-11pm, and tons of raffle prizes, including art donated by Qcknd, Harlequinade, Kid Hazo, Linx, and Joe Boruchow. (8-11pm, Free. 530 South St.)
DOBBS – Raffle prizes all night long and live music from Slo N' Shakey, The Sideshow Prophets and Atomic Sky. (8pm-1am, $5. 304 South St.)
If you can't make it out on Wednesday, be sure to make your way over to Fourth Street for their Fourth Friday events.