From our calendar this week:
Tonight
MEEK MILL
Meek Mill's path to success hasn't been a smooth and straight ride. A handful of years back, the rapper got signed by T.I., but before anything could come out, he got arrested and sent to the slammer for eight months. Then last November, on the night of his album listening party, the super-successful Dreams & Nightmares, he was detained by police but released. It still made headlines and put the brakes on a big tour, guaranteeing local dates from the Maybach Music Group emcee for a bit. If that wasn't enough, last month, his name came up in the shooting incident outside of French Montana's hotel on Columbus Avenue. Meek was on the bus, but it turns out it was more of a fan-on-fan incident. The brother either can't catch a break or isn't trying very hard.
But hey, dude's been winning: Puma signed him on as a brand ambassador, his big non-mixtape album debut put him high on Billboard charts, and he sold nearly 300,000 copies in the first two weeks. When he got signed by Rick Ross alongside Wale, he was ushered into a boys' club of which he's certainly taken advantage, collaborating with artists that orbit in Ross' universe, like 2 Chainz, Drake, John Legend and Mary J. Blige. No one can deny the success of anthems like "Amen," "House Party" (with Young Chris) and "Young & Gettin' It." And tonight, the Tower Theater's sure to be packed with proud fans who love what Meek brings to the Philly hip-hop game: commercial and critical success that puts him in the family of the Roots, Beanie Sigel and Freeway.
8pm. $30-$45. With Ace Hood. Tower Theater, 69th and Ludlow streets, Upper Darby. 610.352.2887. thetowerphilly.com
Wednesday, April 10th
JOHNNY POPCORN
Hezekiah Davis is a self-proclaimed "sarcastic asshole," and he got it from his funk-punk parents, who raised him in West Chester and Delaware. The comrade-in-arms of other Philly nu-soul giants like Bilal, Kindred the Family Soul and Musiq Soulchild, as Hezekiah, he's more of an emcee, but on this new project, one he's been working on for a couple years, he sings. And you know what? Dude's got pipes. They're not Bilal-level pipes, no, but the transition from rapper to funk and soul-spiked hip-hop band leader has not been unfriendly to the West Philadelphian.
Davis' collaboration with Tone Whitfield, a bass specialist and producer with a healthy pedigree of his own, and soulstress Marjani Clark for last year's The Crow yielded a new and fresh voice in Philadelphia music. The first single, "Hello to the Bad Guy," is a snare-propelled and grimy guitar-driven track that hoists Hez's plaintive, questioning tone above the fray. Meanwhile, the puppet-heavy video behind "Next Episode," a pretty piano-backed insult track about an ex who he's "through" with, is sultry, groovy and down-to-earth. "At least we tried, ya know?" he asks. His emulation of Gil Scott-Heron and Grace Jones is not lost in these songs. He brings that classic Philly-flavored soul to this new project. And he and his supporting crew play the middle opening set for Smokey Robotic tonight, channeling the likes of Erykah Badu and Mos Def.
8pm. $8-$12. With Smokey Robotic + Kokayi. Johnny Brenda's, 1201 N. Frankford Ave. 215.739.9684. johnnybrendas.com

Photo c/o Bonjour Girl.
Alright, we're going to get first-personal here. I just got off the phone with Elias Bender Rønnenfelt, one of the four dudes in a Danish punk band called Iceage. They rip. There's no question about it. Their debut in 2011, New Brigade, was a slap in the face. No one had heard of them in the States (they'd been gestating in Denmark since at least '09), and everyone went nuts. It made its way to a bunch of Best Of The Year lists, and our friend Brian McManus wrote this great story about them after a Barbary set way back when. It was in anticipation of an impending Kung Fu Necktie date, and today, our conversation was in anticipation of their April 19th gig at the Church. I definitely was curious about how challenging an 'interview' with a 21/22-year-old punk whose first language isn't English would be, but as it turns out, the problem wasn't a language barrier or a punk mindset. It was that I didn't ask "interesting enough" questions. He hung up on me after five minutes.
I did, indeed, anticipate this intellectual challenge. As a writer, we like to be prepared for an interview. Some writers might have over a dozen perfectly typed-out questions, maybe they're even strategically ordered. I don't like to do that. I think it takes away from the naturalness of a conversation if you're just running through prepared questions and spending a lot of mental energy figuring out what questions were already answered in the previous questions, or which ones you should jump to next or scratch all together. That being said, I put together about 10 bulleted topics/ideas that I thought appropriate to ask about. Mostly because of this publicist's threat:
"Also, we really appreciate when people do a bit of research before interviews. Iceage isn't so into answering the same questions they've been asked over & over again (as with any artist) — i.e. how did you start the band? what are your inspirations? how do you like touring the states? We realize some of those are more ice breaking questions, but they'll definitely give a better interview for those who delve a bit deeper."
Then I was given these six links: a Pitchfork feature, a New York Times review, a Rolling Stone feature, a Fader feature, a SPIN review and an MTV piece. Read em' all. Read the full Pitchfork reviews of New Brigade and You're Nothing. As I did this I listened to their, on average, 20+-minute albums on repeat. I watched their videos. I thought I was ready. I was supposed to talk to another member, Johan Surrballe Wieth, but he was asleep. Elias got on the phone from New Mexico and gave me five minutes of his time before I failed to pass the "interesting" test.
Most of the features linked above talk about their press prickliness. I tried to prepare myself. And after I got hung up on, I had to push the negativity out of my heart and refute the inclination to say to myself, Am I not capable of conducting a compelling interview with a buzzed-about band of young Danes who thrash like Wire, Iggy Pop and The Stooges, Nirvana and Metallica combined? Nah, fuck that. Looks like this youngblood Copenhagen intellect thinks he's above fielding writers' questions that aren't challenging or entertaining.
Real quick, let's run through the questions I did get to ask and the nearly unintelligible answers he gave.
Me: So everyone tends talks about these records with certain terms – the first record we all talked about how young you are, with the second it's about how mature the sound's become in two years. So what'll we be talking about with the third record?
Elias: We've already started recording new material and it's more of a departure than the change you saw between New Brigade and You're Nothing. It's definitely violent.
Punk music and your records aren't typically the kind of music one wants to listen to all day. You definitely have to be in a mood, be it angry or frustrated, to connect with the sound. Do you guys have to get yourself in a mood to perform or write or record?
You definitely have to get yourself in a mindset. [hard-to-understand mumblings]
As a listener, it's hard to pull out specific lyrics if it's not a chant, a refrain or a chorus and you just tend to hone in on the drum part or the guitars. Is that bothersome to you?
If you don't pay attention to the lyrics, I don't care. You can read it if you like.
You've said your lyrics on the newer one have been informed by certain books (from the Pitchfork review: "Rønnenfelt has said You're Nothing was inspired in part by his readings of Bataille, Genet, and the like."). Does Denmark have more readers than in the U.S. and do you think the references are lost on Americans?
Maybe not your friends.
Much has been said about your shows being bloody and violent. What can we expect at your show at the Church? Lots of moshing and fist-pumping?
If you're not going to ask interesting questions I'm going to hang up.
Alright, can you tell me about your new project Vår? The video for "In Your Arms" is awesome.
CLICK.
If you want to go their show at the Church and catch a bloody lip, here's a link to the tickets. I'm going to put my Spotify back on DJ Koze and go to my happy place now.
Walking into an Urban Outfitters, it's easy to forget that burly beards and quirky staches weren't always hipster status symbols. Rather, they were just things men grew on their faces for extra warmth in the winter months and to impress potential mates as well as their lesser testosterone-producing friends.
Regardless of a man's reason for growing them, it's more important that we not forget the artistry that goes into maintaining luxuriant, attractive or simply humorous facial hair.
Hosted by The Philadelphia Beard & Mustache Club, this annual event will once again draw competitors from national and international competitive bearding circuits, showcasing some of the most creative crumb catchers and lady ticklers around. A panel of judges will be awarding contestants in nearly 20 different categories including, styled and natural mustaches, goatees, chops and various full beards.
New this year is the "WTF Beard" category, awarding dudes who have tried to hop on the bearding bandwagon, but failed miserably and "Kids Fake Beard," which is totally self-explanatory and sure to be totally adorable.
Even ladies have a chance to join in on all the fun, competing for the most creative and realistic fake beards and staches. Meanwhile, guests will enjoy the live "yawlternitive" tunes of three-piece band, Mr. Fuzzy and the Barbarian.
On Friday, competitors and non-competitors alike are welcome to join PBMC as they acclimate out-of-towners to the "City of Bearderly Love" with a Cheesesteak Crawl, immediately followed by a pre-party at their official/unofficial headquarters, Tattooed Mom on South Street.
Sat/30. 8pm. $16. TLA, 334 South St. 215.922.1011.
He's been lighting up the guest moments on Saturday Night Live and Jimmy Fallon this week. These performances are totally solid. Dancers, full band, he looks great. I really don't get where one of my favorite Gawker voices, Rich Juzwiak, is coming from on this one. Seriously, check out these SNL performances and then link to the Fallon performance of "Pusher Love Girl." The 20/20 Experience, his first solo album in seven years, drops next week. Oh, and tickets are on sale for his appearance in Philly alongside Jay-Z on August 13th at Citizens Bank.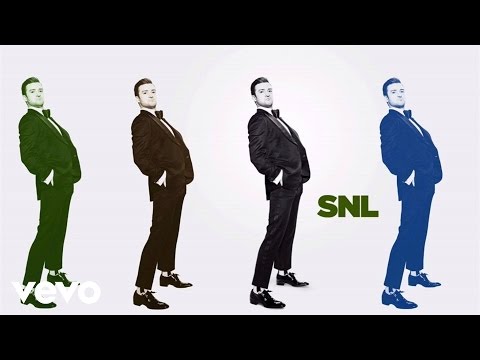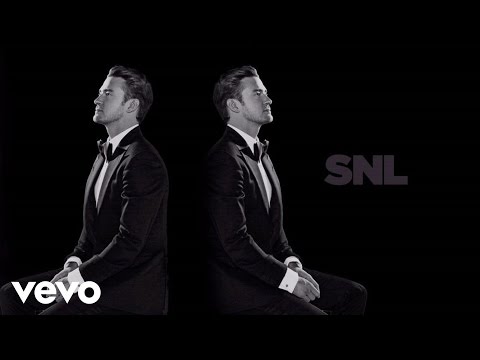 So you know by now that Gaga cancelled the remainder of her Born This Way Ball Tour, right? These things get passed along very quickly. You probably have seen an endless stream of boohoo Facebook statuses and tweets by now. She had a tear in her hip (think it could be wearing all those crazy-ass heels?) – surgery and rest is being demanded by doctors. And we're not even talking about a postponing of anything. We're talking about a straight-up cancellation situation; ticketholders can claim refunds pronto. Now, as a way of talking about this possibility without actually accusing her of anything, we'll deflect that to Wendy Williams instead. Wendy casually hinted at the idea that, well, maybe this was because the tickets weren't selling all that well. And to be real, there has been a noticeable decline in Gaga-obsession; things just aren't the way they used to be (post-Fame). But what's really sad? We were pretty excited about the presence of her Born This Way Foundation's Born Brave Bus Tour, in which 13-25-year-olds could get a wide variety of anti-bullying and mental health counseling FOR FREE. We guess that's just not happening, either. Can't find ANYthing on the world wide webs about the Born Brave stops going on without the tour.
In the good news department, we have a fondness for that cute and queer pop star Mika. You know him, right? His 2007 debut,Life In Cartoon Motion, was just plain fun. It's years old now but there are a few still jams on it that've stood the test of time. "Billy Brown"? "Big Girl (You Are Beautiful)"? "Grace Kelly"? Guess what – Pitchfork gave his debut a 1.5. He put out a sophomore effort in 2009 and then just a few months ago put out his third, The Origin of Love. And today he announced an 'intimate' tour of North American dates. This means, for him and for Philly, a stop at Union Transfer. I'm just going to show you what the press release says:
"Mika has just announced a North American tour of intimate venues. He will be performing a special stripped down set accompanied by a pianist and guitarist. Mika's recent Fall North American tour sold out in minutes. This is a rare chance for fans to get up close and personal with Mika and hear new arrangements of his catalogue including his recent album."
Maybe he's bigger than we know at this point because UT isn't exactly what you think of when you think small and intimate. Especially if it sells out (it won't). But we'll probably be there – it's on a Monday (4/8)!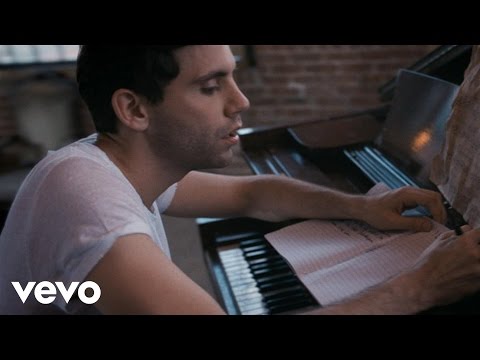 This week's seen a lot of press releases about tours – 'tis the season, it seems, for artists to start gearing up for spring tours. We've made it through the holiday season and New Years, and now musicians are shaking out the doldrums by getting ready to get their tour on. And while, for a lot of 2012, we've been marvelling at the way that nearly any major tour will include a requisite Philly stop, there've been a few announcements this week that've been surprising:
MAJOR LAZER
Their Free The Universe World Tour kicks off on February 28th in Toronto with 14 domestic dates booked – NONE OF THEM IN PHILADELPHIA (or even close). Excuse us. Diplo's Philly roots bear no weight on the booking of a tour promoting their tour namesake's sophomore LP due out February 19th on Mad Decent/Downtown? Brutally rebuffed. The second half of the tour is all European, but even the first and American leg barely goes northeast of Ohio. This is bad.
ICEAGE

Alright! Score one for Philadelphia. The young Danish punks' sophomore, You're Nothing, is out February 19th via Matador. And the massive tour they announced this week includes a final leg with a Philadelphia date on April 19th. Their stunningly-ambitious tour kicks off later this month in Brooklyn and Manhattan, sees them blasting through Europe before they come back to the west coast and work their way over to us. This show at the First Unitarian Church with White Lung opening, should be a wild, bumpy and face-melting ride. This is good.
YO LA TENGO
Man, this one hurts. They've got a new record, Fade, out next week and they already announced a HUGE domestic and international tour. Nothing in PA, not even Pittsburgh; but dates booked in D.C., Boston and NYC. Then they went and announced a mini-record store tour to accompany their booked dates. Nothing again. It stings but, you know what, whatever.
THE BLACK KEYS & THE FLAMING LIPS
Well, here's an awkward pair. And an even stranger mini-tour. Four dates in six nights: Missouri, Georgia, Tennsee and PITTSBURGH. Yup. On April 30th, these two titans of commercially viable indie rock will co-headline at the CONSOL Energy Center. Now, I'd be hard-pressed to identify any self-respecting Keys or Lips superfans, but take a little drive and you get a rare opportunity to catch the early 2000s' version of arena rock. Some'd say whatever, some'd say so good.

This was kind of a surprise. And a sad one, really. Phrequency was, though spotty in its consistency, an often great voice in Philly media. They tasked a small army of photographers, writers and city-shakers to document a vibrant music and arts community here in our city. There's so much going on that it's tough for papers and blogs like ours to keep track of it all. We were often tipped off or reminded of things happening in Philly that we didn't know about or had forgotten about.
There's not really much in the ways of any kind of announcement on Phrequency itself. The cooler, hipper branch of Philly.com just sends you now to a philly.com link of blogs/things_to_do – a whack and ugly one, at that.
Of course, our friends over at Philebrity had something cunty to say about it. The title itself is a slap in the seemingly exctint blog's face: "Philebrity Outlives Another Dumb Blog That Was Supposed To Be Like Philebrity."
We're in a shrinking media world and things die. It happens. But it's surreal that a google of Phrequency yields NOTHING in the ways of archives.
Somewhere, mad contributors are grieving. We feel you.