This Sunday is an opportunity for the best kind of gay brunch you could possibly wish for: all class, a great cause, super food and drink, live entertainment, prizes and, clearly, fab company. Plus, you don't need a reservation for ten on a Sunday afternoon because it's already been made—you just have to RSVP/buy a ticket. Fine, they're a little pricey at $75 for general admission, and VIP is $125, but look at what you get:
"Here's the deal: Brunch, unlimited mimosas, Bloody Marys (made w/Tito's Handmade Vodka!), wine, beer, raffle prizes, silent auction, live jazz music (by performers from the upcoming OutBeat jazz festival hosted by William Way)."
Curious about the raffles? Look at this list o' prizes:
- 2 All-Access Passes to OutBeat, the nation's first queer jazz festival, hosted by the William Way LGBT Community Center this September
- El Dorado Rum gift basket
- Tito's Handmade Vodka gift basket
- LUSH Fresh Handmade Cosmetics gift basket
- Martha Graham Cracker Cabaret package
- Bearded Ladies Cabaret
- "Alaska: Stevie Nicks" cabaret (NYC)
- Pet Acupuncture by Dr. Michael Anthony
- The Raven (hotel and restaurant in New Hope) gift package
- Bucks County Playhouse (theater in New Hope)
- Pig Iron Theater Company gift package
- 2 tickets to Throwing Shade LIVE at Johnny Brenda's
- 2 tickets to "Evita" at The Kimmel Center
- 2 tickets to Opera Philadelphia's "A Coffin in Egypt"
- 2 tickets to Philadelphia Theatre Company's "A Boy and His Soul"
- InterAct Theatre Company
- 2 tickets to Plays & Players Theatre's "Sex, Drugs, Rock & Roll"
- 4 tickets to GayFest! from Quince Productions
- Ticket to My Big Gay Italian Funeral (NYC)
- First Person Arts
- Underground Arts
- 4 tickets to "A Boy and His Soul"
- Philly Sports Team apparel from Mitchell & Ness
- Autographed copy of Christopher Rice's "The Heavens Rise"
- Bundle of LGBT-themed DVDs from Breaking Glass Pictures
- Cantina Dos Segundos dining certificate
- Fergie's dining certificate
- Pennsylvania 6 dining certificate
- Franklin Mortgage and Investment Company gift certificate
Now, let's get down to IFD.
I had a moment to chat with Marquise Lee, Philly's main IFD man, a board member who's worked hand-in-hand with founder Nathan Manske for years. Hopefully, you know the basic details about I'm From Driftwood as a project and as a site—the online story archive details coming-out stories around the country, and its mission is pretty much three-fold: "To let people know that they're not alone; someone in the community can go on the Internet and can see someone from their hometown or the next town over," Lee explains on the phone. In small towns or big states where the nearest city or liberal cluster can be a five-hour drive, this is an especially huge and reaffirming notion. "The second part is reaching out a hand to the straight community. The stories are non-confrontational. Sometimes we enter into dialogues with two different perspectives, but if you choose to watch it, there's not an argument to be had. If you're watching, you kind of take it for what it can be taken for. It's inviting and apolitical."
This could be one of IFD's strongest weapons. How can you deny a queer person's personal narrative? It's way harder to deny a human their personhood when you see them cry as they tell stories of being beaten for their innate desires and hopes for love.
"The third aspect," Lee continues, "involves the idea of storytelling in general. Storytelling is innate in human beings, and that's where you get a lot of empathy. If someone's telling a story, you're kind of placing yourself in their experience. You put your experiences aside for a moment, and you tend to have empathy and that changes minds."
What seems like a pretty simple notion—an LGBT story archive—turns out to have all kinds of watershed positive consequences. But on a very basic level, "If people in the LGBT community can be seen as human beings by telling their stories," Lee says, essentially, it proves that "we're not all that different."
Struggles, sadness and tough times are not only shared experiences; they're often the ties that bind us: "Stories about heartache and a breakup—everyone has had a breakup story and can identify with it. The vast majority of stories are just ordinary people living their lives."
So if you can, help keep Philadelphia's contribution to this outstanding national program lively and strong by treating yourself to a top-notch courtyard brunch in a building that stands for our city's ongoing commitment to honoring every corner of our community.
Plus, let's face it: A couple rounds of bloodies, a plate of eggs, plus tax and tip, and you'll be spending $50 after waiting in line for a table you'll get for an hour. Right?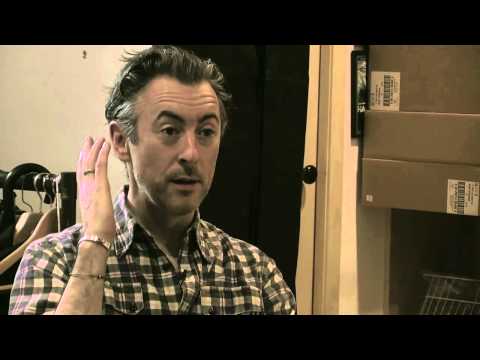 Last night, I got the distinct pleasure of perusing the Art Unleashed 2014 collection; it's essentially a huge art show, collecting work from current students, alums and faculty, where everything's for sale—and it's for a good cause: supporting the University's Sam S. McKeel Promising Young Artists Scholarship Fund. The best part: It doesn't just feature paintings. This is an excellent opportunity to acquire some high-end collectibles for your home at solid to not-astronomical prices.
One of the sweetest things about Art Unleashed is the variety of items you can purchase: there's really tight jewelry, stunning sculpture and photography, perhaps in larger volume than paintings. The show's open to the public in U Arts' iconic red-doored Hamilton Hall, the building at 320 S. Broad Street, and it's free. So even if you're not buying, it's a great cultural stroll. You'll find that it's not unlike a Barnes experience: There's a pretty random mix of styles, often compactly-mounted alongside each other, with seemingly little rhyme or reason to the curation. You get what I'm saying.
It's open from noon to 5 p.m., starting today, running through the 15th—and admission is free. I'm going to highlight some favorites that are still for sale. (There were lots of red dots marking "CLAIMED" status, and I'm pretty sure that come Tuesday, the good stuff'll be gone!) I'll just take you around the room in the way that I collected my favorites at the end of the night (check it online, if you like). Ready? Let's go:
1. Samantha Moss (photo student, '14): "Forgot to Stop," 8 x 10, $150
This is essentially a cool punk photo chick, from what I can surmise, as evidenced by a simple nasty kinetic rock moment printed on a block of metal. It puts you in a pit and manages to capture the beauty of terrifying catharsis.
2. Sean Dryoff (faculty, alumni, arts/printmaking): "A Mistake," 20 x 24, $250
There's something about this one; I think it was my favorite. The angle is just perfect—an easy mix of facing the camera and not at all. Clearly, there's something in the coloring and the model that is compelling, but I don't need him to turn around. I can see all that I need to from here.
3. Chloe Sherman-Pepe (alumni, photography '09): "Untitled #3," 30 x 20, $410
These came as a series, and you can see the rest online, but this one was my favorite of hers. They're very Grace Jones-painted-by-Keith Haring in a stark black and white palette, a series that gracefully and effortlessly captures movement (top, left).
4. You Ra Oh (student, painting '14): "Untitled," 48 x 53, $700
Another favorite, this one's huge and had great texture, listed as "cold wax, oil pastel, acrylic, charcoal, pencile on wood panel." It has elements of maps and topography, and it's an abstraction that distills both static, unmoving earth and undulating landscapes.
5. Angela Rio (illustration student '14): "Mental Health Awareness: Schizophrenia/Bipolar Disorder/Bulimia/OCD," $800 each
These were incredible, a series of four boxes that could be considered small installations: shadow boxes that capture the essence of four mental health issues with exacting detail and artistic license. To know that this was made by an illustration student is kind of a marvel because they seem like all kinds of mediums conversing. They're sold separately, it seems, and "OCD" is taken (top, right).
6. Danny Gallego (student, painting '14): "JFK," 18 x 24, $250
Another favorite: a magic mix of india ink and watercolor on paper that plays with Kennedy's gender. Or sexuality. Or both. It's a very Warholian Marilyn Monroe-inspired take on the handsome president, rouging his lips and shadowing his eyes. I would love this in my home.
7. Thomas Kelly (student, crafts '14): "#selfieawareness," 24 x 60, $750
Perfectly capturing our of-the-moment obsession with photographing ourselves, this is a digitally-printed decal that puts a way-too-skinny white bitch in the center of a long, tall mirror taking an egregious selfie. She looks rail-thin and is even pouting a little. You want to kill her (and pull out your phone).
8. Shari Tobias (alumni, fine arts '90): "burka burka burka," 20 x 17, $200
This one's so fascinating that it pulls great worth from the work's description: "performance art photograph, matte, frame." Three women casually row boats in a public park not unlike Boston Commons, with only a little bit of face showing. It makes me think of the Gaga song, "Aura," and also makes one think about a lot of things. Which is what good art does.
9. Patrick Tumblety (alumni, film/digital video '07): "Newer Orleans," 16 x 24, $100
There's nothing brilliant about these; they're just nice and affordable and would look really great in all kinds of homes and apartments. They're nicely canvassed digital prints that capture color in vivid ways: New York Times at night, an exotic bird's rare moment of stillness and, in my favorite, a gorgeous New Orleans house with a verdant double-decker porch.
10. Kevin McWilliams (alumni, photography '09): "Tomy, Philadelphia," 20 x 24, $600
It's hard to deny a brilliant portrait. McWilliams' subject doesn't seem particularly phased by the nature of posing or of being photographed. Tomy has a little bit of menace in his appearance, and yet the photo captures a little tenderness and perhaps a moment of guard-letting-down. It's a piece of art that looks effortless, but you know that it isn't.

Goodness gracious! Good gets, WXPN! Yesterday came the excellent news that the artists performing at the Susquehanna Bank Center's three-day summer affair (July 25-27) have been solidified, and they are some of my favorites. These are some really great picks from my perspective: Ryan Adams, Jenny Lewis and Dawes on the 26th; and Beck, Band of Horses and The Districts on the 27th. Reserved seat tickets go on sale at noon on Friday for these headliner nights, but WXPN member pre-sale options start at 10 a.m. tomorrow morning.
The Camden waterfront will be an indie rock haven for this weekend, thanks to the UPenn radio station's team-up with LiveNation. The full three-day lineup hasn't been announced yet, but the SBC headliner nights are included in the three-day "Go-Everywhere Pass." What makes these tickets a smart buy is that they include all the Wiggins Park acts PLUS these big-name draws. Those are on sale on the 17th, when the complete lineup will be announced.
SBC and neighboring Wiggins Park play host to the 10th annual celebration of upcoming and established AAA rock (for Adult Album Alternative) luminaries and, frankly, compared to 2013, this summer's lineup straight-up slays. The headliner for Day One was The Lumineers and for Day Two, they hosted the AmericanaramA Festival of Music with Bob Dylan & His Band, Wilco, My Morning Jacket and Ryan Bingham. As far as I know, the Lumineers are done for until they make another "Hey Ho," and I have zero desire to see Bob Dylan perform as he coasts into his mid-70s. But I've been a huge Jenny Lewis and Rilo Kiley fan for about ten years now (classics like Rabbit Fur Coat and Acid Tongue will hopefully get due attention during her set). Plus, Dawes' 2011 Nothing is Wrong is still a favorite in the canon of contemporary Laurel Canyon Americana folk. This year's Day Two is rad, as well: Beck's new one is still simmering in our stomachs and revealing its beauty over time. Band of Horses, though guilty of putting out crap records in the past, are still an all-time favorite because of their extraordinary 2006 Sub Pop debut, Everything All The Time. And The Districts, those local critical darlings, have got to be pumped to be in such good company.
We'll eagerly look forward to a full lineup announcement, and we'll pick apart cheers and jeers for you when it arrives.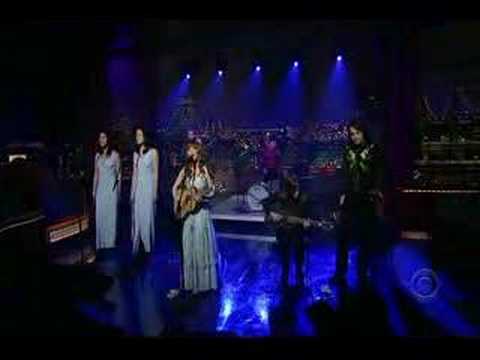 Approximately 24 hours ago, we got a heads-up that a big announcement was coming. Today we see what it is: the Mad Decent Block Party (#MDBP2014, naturally, if you're into hashtags) has announced its tour path and lineup. The early-bird tickets are pretty cheap with the presale—only $25. Be forewarned: there are limited opportunities once you've bought them. There are no transfers of tickets to other people's names, and there are no refunds. Makes sense, I suppose. Don't sell a bunch of $25 tickets so that jokesters can turn around and sell them for $100 on StubHub.
Our date's one of the first five: It starts in Ft. Lauderdale on July 26 and ends in Vancouver on September 21. The train rolls into Philly on Friday, Aug. 8, and the presales are only 250 tickets per city. I have a feeling that by the time some of you get to a post like this, they could be gone—but it's worth the $25 bucks! It'll definitely sell out, and it'll definitely be a party. There's no doubt in my mind it shall be a sweaty, sexy friendly party for youths, one that will certainly exclude turning down (see below).
As a refresher, last year, the lineup consisted of Major Lazer, Dillon Francis, Flosstradamus, Riff Raff, Nadastrom, DJ Sega, Dirty South Joe, Swizzymack and Jahan Lennon. I wrote a blog post last July in which I debated the merits and demerits; for a person of a certain age and disposition, I see essentially zero demerits. But if you're grown and not into #EDM/Electronic dance music/anything Skrillexy, there are concerns—no seats, pushers, heat stroke, fatigue with the children, etc.
Of course, last year was the first year MDBP became a ticketed event. And that makes complete sense to me. Who's in the business of providing a tricked-out full-day festival for free? Curious to see what kind of shenanigans are to be expected? There's a mini-documentary about the traveling circus-like extravaganza of 2013, plus the trailer from the 2013 tour announcement. Naturally, we'll be screaming about a lineup when it's announced and—who are we kidding—we'll go if we're feeling like turning up.
As for the [fake] lineup, well, I know I'm pumped for everything from a Nick Cannon DJ set (featuring Mariah) and a Disclosure visit to a Lance Bass and Joey Fatone moment.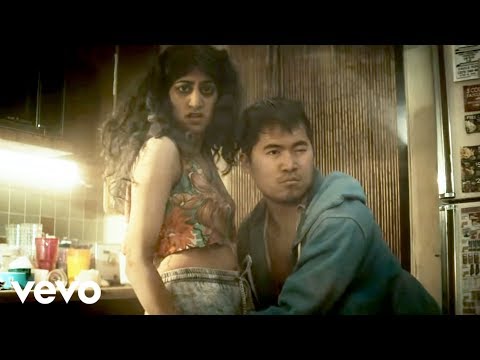 Every once in a while, you get these catalogues in the mail that are just absurd fantasy objects. The winter one was exceptionally brilliant because it was more like unisex luxury gift ideas: housewares, jewelry, art objects, high-ass high-end jackets, dishware, etc. My roommate and I playfully picked out our favorites, as if we'd be able to afford giving each other a $775 vase. However laughable the prices are, these little (expensive) print catalogues are little fantasy trips down Luxury Lane, like a dreamy departure from dreary lower middle-class working life. What can be even more fun is purely sizing up these excruciatingly expensive goods on aesthetics alone.
"Who cares about the price tag? That shit's ugly!" I find myself exclaiming. Well, what I did with the newest mailer, "Extra Credit," was select my favorites for your consideration, and hopefully you'll play along at home. You can see what I picked and be all "Gross" or "Preach." Here were my earmarked favorites for you to consider (or maybe for Barney's to offer as a miracle spring gift):
Grommeted loafers?! How about these ones from Saint Laurent? I'm not too keen on "loafers" in general, especially basic black ones that look like shoes Frank Wheeler would wear from Revolutionary Road — footwear that would solicit a firm stamp of approval from Arthur Miller. But these punk things up a little and go for a paltry $795.
Photographed for the catalogue in a much darker blue, closer to a navy with deep brown braided-leather ties, these at least give you a hint of their appeal. They're called "nubuck drivers," and though the idea of "driving shoes" kind of makes me want to hurl, with the temperatures warming up, I can almost feel the simple pleasure of wearing shoes without socks. And it'd be nice if my little piggies were cradled in these $495 beauties from Tod's.
Naturally, these images don't really capture what would, I'm sure, be luxuriously-appointed details. But what I found a couple months ago, eagerly shopping along Walnut Street for a decent briefcase, is that they're really hard to get right. Simplicity, sometimes, is the most elegant fashion statement. No need for pomp and flash when you have quietly subdued but extraordinary accessories like a Les Essentiels de la Vie briefcase that goes for a mere $1,250 (the Rag & Bone one's pretty fly, too, and way more "affordable").
Fantasizing about weekend trips has begun! To the beach or lake or mountain house, it doesn't matter — we can almost smell the fresh air. It can sound a little silly, but a weekend bag really does function beautifully: couple pairs of shorts, shoes, some towels and toiletries. Give yourself a little room, and you can even toss in a tablet and some books. Back in the day, when I worked at Club Monaco, I used my discount to buy an expensive black one, a mix of nylon and leather, that I've used countless times. It's a sound investment (of course, I'd probably shoot for one under $300, but that's not what we're doing here) if you can pull it off. And this Saint Laurent one is drool-worthy. Those zippers and dangling details would catch my eye on a handsome traveler on the train. Cough up a cool $2,500 for one, and don't eat or drink for five months!
Sunglasses season! These Oliver Peoples beauties caught my eye and, online, they come in a much greater variety of price and color. A classy tortoise is the way to go: timeless, handsome, masculine and elegant. The lighter ones seem to be for the mildly braver and bolder gentleman, but the dark numbers will never, ever go out of style. You're only a crisp $495 away from finely framing your face!
P.S. Though we have a Co-Op in town, you won't find many of these luxury goods in-house. You'll have to go to New York, Brooklyn or Boston to touch and feel this magic. It doesn't hurt to dream, does it?

The other weekend, I strolled around South Street and was friggen' pumped to find a few developments that caught me off guard: ADIDAS is no longer an "originals" store but an outlet? There's a pimp new Villa? What is this TOTEM!? We've been frequenting Ps & Qs for a minute now (their jackets are currently half-off), but Totem popped up this past July. We peppered the store's brains, Phillip Yi, and he gave us some answers to a few of the hundreds of questions that come to mind when perusing his gorgeous storefront's wares.
When and how'd you get this store up and running? Had you been scoping sites for a while?
Totem Brand opened in July 2013, and I've been working on South Street for my entire retail career. I noticed Philadelphia did not have a heritage menswear store with a focus on U.S.-made goods and outdoor lifestyle. The community has really embraced our concept and mission.
Tell us why you're into this stuff. The general theme is American-made products, is that correct? Or, even if it's an international brand, there's a domestic manufacturing angle?
I think now, more than ever, quality is extremely important to customers. The U.S.-made brands we choose to feature at Totem Brand are all revered when it comes to quality and craftsmanship. I feel great offering items to my customers that are not going to fall apart after a couple wears. The more research I did into the brands that I wanted to carry, the more I identified with their mission: "Buy it once, buy it right."
Secondly, I feel proud to support our American manufacturers. I think that it is important to keep jobs in America and help stimulate the U.S. economy.
What are some of your personal favorite brands, and why do you love them so?
Some of my favorite brands are Filson and Norman Porter. Filson was founded in Seattle, WA in 1897, and their goods are made in USA. From their 100-percent virgin wool coats and oil finished jackets to their rugged luggage, the entire collection is extremely durable and practical. Every piece only gets better with age. Everything they make has lifetime warranty. They truly stand behind their product. I love their motto too: "Might as well have the best."
Norman Porter is an awesome denim brand. Each pair of jeans is made by hand. He has expanded his offerings to leather goods, and I am proud to carry his brand. It is truly a one-man operation located in Philadelphia. From the hickory stripe pocket bags to the hand-hammered copper rivets, the attention to detail is undeniable. We are located in Philadelphia, and it was only natural to carry a locally-made product.
There's not a ton of menswear options in Philly, and, as I told you, I'm a super-fan of Ps & Qs down the street. You two are really nailing that niche. What do you do that's unique to Totem?
I really try to focus on heritage and outdoor lifestyle brands. But I'm particularly trying to feature items that will remain classics over time, with an attitude towards high quality, durable, and practical fashion.
Sure seems like there's a little South Street retail renaissance going on. I like that ADIDAS turned themselves into an outlet and that Villa (608 South St.) is great at what it does. Are you excited to be a part of it?
For a while, South Street was the go-to destination for unique shopping boutiques. Then there was a sort of deterioration when manufacturers went overseas for production. This left a lot of U.S. manufacturers out of business. This culture of "cheaper goods are better" really hurt America. I'm really excited to be a part of the retail renaissance on South Street and turning it back into a shopping destination with quality and character.
Have you been South Streeting for your whole life? What are some of your favorite South St. gems?
Yes, but so many of my favorite stores have left over the years. Still, I'm always up to grab a Bloody Mary at Beau Monde and a gyro at South Street Souvlaki.
Alright, break down the deals you've got going on now—and when they'll expire. And tell us what to expect for spring.
Currently, our fall/winter goods are up to 40-percent off until supplies last. We are really excited for spring. A few brands we are proud to introduce are Barbour, Woolrich and Steven Alan.
[Note: John B. not pictured.]
I want to tell you guys a funny Philadelphia story. It's about meat. But also chicken, seafood, pork, crab cakes and shrimp and turkey burgers.
So, it was a Monday evening in the beginning of December. And it was cold. A strong, bold knock came at my door on, let's say, Point Breeze's Latona Street. It was early, about 7-7:30pm, when the raps came, and, like most similar occasions, I'd hoped it was some kind of charity collector and not a neighbor in need of something pressing. I let a minute or three pass before I raised my living room blinds to peek at who'd been calling.
It was John B. of Capital Meats Incorporated. He was so pumped about selling protein, I didn't have the heart to close the door on his pitch. He had a young female driver who waved from the running van's driver's seat, and the van itself was diligently wrapped with a brilliant bed of flaming coals, URLs and phone numbers. It didn't seem all that sketchy, other than the fact that you rarely get meat salesmen knocking on your door, so I gave him a shot.
Now, when I was a kid, we used to jam on Schwan's, an awesome food delivery truck that sold all kinds of excellent hungry-children wares. Most importantly, push-pops. Orange ones, preferably. I was never suspicious when my mom accepted the Schwan's man's pitch and ordered from his frozen menagerie of delights. John mentioned Schwan's and his competitors, such as Omaha Steaks, and I thought "Pitch on, John."
I'm not that much of a chicken man, and I'm sure as shit not buying fish filets from a traveling van. But steak is a weakness. It's always felt like one of those luxuries; a dish ordered when someone with money's picking up the bill, a piece of meat that's best cooked by someone with expertise in temperatures and pinkness. So I confessed an interest in steak and John lit up. He basically pushed his way into my kitchen with a stack of boxes of frozen beef, and even though I was a touch nervous about a strange salesman entering my home, I had a friend (totally stoked with paranoia at the whole process) there, so I knew I probably wouldn't get cut up. Or if I did it'd be a double homicide.
He showed me the goods: T-bones, NY strip, flat style filets, petite sirloin filets and beef strip steaks. He quickly went through uses and functions of each cut, including a few nicknames he has for them (T-bones are "Grandpa and daddy steaks"). He asked me which cut would excite me the most, and I said, "Probably the beef strip steaks." They were big and fat and seven ounces, six of em' to a box. He pulled out a trusty pricing list and used a finger to slide down to a price: "Those are $75.50," and he looked at me with that "Your move" look in his eyes.
I guffawed. "Dude, I had not planned on spending $75 on meat tonight, and there's no way you're getting that kind of money out of me." He understood. I think he was honestly excited that such an even-mannered dude let him into his home to give an on-the-spot steak show.
I want to put what happened next in ambiguous terms for his sake. I said, "Well, I've got about $X in my wallet?" "Deal!" he exclaimed and extended his hand. He tried to get me to keep listening about shrimp and crab cakes, but at that point I was ready for the whole episode to be over.
He was eager to make a sale, eager to cut me a good deal so that I could enjoy his wares and threw in a "If I like it, spread the word." Well, they're gone. We ate em' up within days, and I am here to say, John B. runs a tight ship and I'd absolutely love it for him to get a giant spate of end-of-the-year business from a humble little PW Style blog post. The options are endless, and I won't detail them all here, but do check out capitalmeats.com and give John B. a call, would you?