Over the past couple years, Philadelphia Black Gay Pride has experienced a renaissance of sorts. Celebrating 15 years strong with new, young leadership and ambitious partnering with a ton of different community friends, their 2014 Pride celebration is straight-up nuts. It's so robust, we can't even scratch the surface. (For real: Check out the thorough deets at phillyblackpride.org.) In fact, festivities are already in full swing, as it kicked off Sunday with a Mr./Miss Philadelphia Black Gay Pride at the Adrienne, and there's a night for the youth at the Attic tonight.
The real meat-and-potatoes of PBGP's line-up gets kicked off Wednesday: Tabu's playing host to a College Night party called Frat House, a student cutie edition of Josh Schonewolf's Ratchet Wednesday with appropriately-themed drinking games and giveaways. Then on Thursday, there's a One Night Stand Poetry Slam at 4 Fathers, where some well-deserved finger snaps will be doled out, and a $75 prize goes to the best slam poet.
But Friday night's when the weekend really gets turned up.
Celebrating 15 years, PBGP has really pulled out all the stops on this one: an early ball (6 to 8pm) at The Stadium Holiday Inn in South Philly that will be bonkers. They're calling it a "Party Monster Mini Ball DELUXE." Yes, there will be categories, from Butch Queen Face to "Old Way/New Way Pop Lock and Drop It."" There are many more, including a Grand Prize Performance as a House—the winners take home $1,000—that's certain to be worth the trip.
Still, there's so much more: PBGP's "Mind, Body & Soul Fair" on Saturday (noon to 3pm), which won't be like most health fairs because there'll be Zumba, yoga, health screens, manis, pedis and much more (Brice Johnston from "Survivor" will be there, and he's real cute.); a "Single in the City" mixer, a clever riff on speed dating at Ladder 15 that won't be tiresome or painful (4 to 6pm), and a Broadway brunch with the cast of Mighty Real: A Fabulous Sylvester Musical, including the super-fab, Tony-nominated Sheryl Lee Ralph. GAG! It's at noon at Smokin' Betty's on Sunday, and it's totally free. Stick around for the finale, too, a day party (1 to 6pm) at the RAW Courtyard on Sansom for some extended daytime drinking in the sun.
There are some sweet Uber deals to be had ($20 credits with a discount code) and tons of late-night party offerings, thanks to Christopher Hunter Entertainment's Simply Christopher. He's got nights at Encore (112 Chestnut) on Thursday, Vanity (2102 Market) on Friday, Voyeur (1221 St. James) on Saturday, and a super-fly "Sex on the Ceiling" White Party on Sunday night at Whisper (1712 Walnut) with R&B sweetie Sevyn Streeter as a special guest to bring the house down.
Happy Pride, brothers and sisters in LGBTQAness. Philly, let's do this!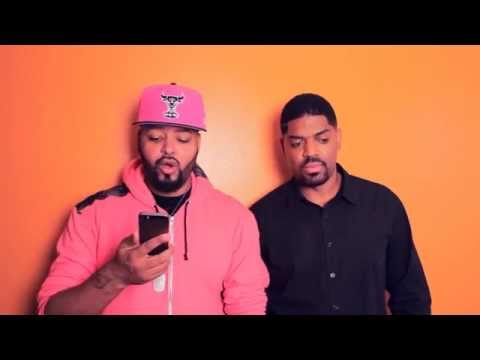 When I was a teenager, I absolutely LOVED "Possum Kingdom." Does it not rule? It feels kind of like a golden age of rock 'n roll in hindsight: I was really into Live and Weezer and Green Day, too. It's on the album Rubberneck from 1994 – yup, 20 years ago. To celebrate and honor this classic time capsule of the kind of rock music that we played in tapes and through discman-to-tape-player-adapters, they're touring it. And it stops in Philadelphia next week at the TLA, and we thought it'd be fun to just go back in time for a minute.
Strangely, they're not alone in this time traveling exercise: Better Than Ezra and Joan Osborne and Fuel are coming, too (let's stretch it and include Boyz II Men in June, as well). WHAT'S HAPPENING?!
Saturday, April 26, 8 p.m., with Supersuckers and Battleme, $29. Theatre of the Living Arts.
Saturday, April 26, 8 p.m., with Lizanne Knott, $42. World Cafe Live.
Monday, April 28, 8 p.m., with Jon McLaughlin and Tim Williams, $32. Theatre of the Living Arts.
Saturday, May 10, 1 p.m., with Jim Breuer, Jason Bonham's Led Zeppelin Experience, Volbeat, Redlight King, Dropkick Murphys, Rob Zombie, and John The Conqueror. $35-$75. Susquehanna Bank Center.
BOYZ II MEN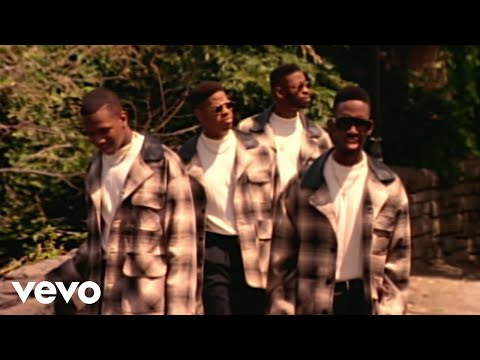 Saturday, June 7, 8 p.m., $27.50-$59.50. Tower Theater.

As you're probably aware, Record Store Day brings out all kinds of special releases, deals and bands to our great city's multitude of brick-and-mortar storefronts. There's a totally dope Record Store Day directory on their bangin' site, but we thought we'd tweeze out some highlights for you so you don't have to.
For instance, Old City's A.K.A. Music (27 N. 2nd St.), a perennial favorite, is doing it big. The store's open 10 a.m. to 9 p.m. and Little Baby's Ice Cream will be conveniently parked outside with cases of beer on-hand, donated by our "neighbors" Narragansett. There is said to be many giveaways, as well: CDs, posters, etc. And that doesn't even touch the line-up. Check out what our friend Meeme Choi has to report: "Lushes: Brooklyn-based rock duo who just released their first album, produced by Bachelorette. A.M. Mills: solo acoustic set from Blood Feathers [member] who opened up for War On Drugs at Union Transfer. Gardens & Villa: from California, opening up for Tycho later that night at UT; they're on Secretly Canadian [and it will be a] stripped-down set. Ortolan: Just finished their tour supporting Of Montreal, an all female quartet from New Jersey who'll be performing with a full band." The sets start at noon with Ortolan, G&V's at 1 p.m., A.M. Mills at 3 p.m., and Lushes bring the house down at 4 p.m.
Creep Records, in addition to doing it big with bands and sales, we're happy to report, are also throwing a Grand Reopening on RSD (1050 N. Hancock St/The Piazza at Schmidt's). They'll have 10% off everything in the store and 25% off all Illadelph Glass merch. From their Facebook event, they say "We ordered EVERY RECORD STORE DAY EXCLUSIVE RELEASE so get in early on Saturday if you want those." Their caps, not mine. Starting at 7 p.m. they've got a slew of bands: Backwoods Payback, Ex Friends, Goddamnit, Good Graces, and Families. Illadelph's bringing in "never-before-seen" and "not-yet-released glass." They're only there from 4 to 10 p.m. on the 19th, though, and then they're gone. The 25% doesn't apply to the hyphenated-items-duh.
And then there's Liquid Vinyl Underground (934 E. Moyamensing Ave.), a brand new baby vinyl destination in Queen Village. We begged Dave Tomar for details on his pet project and he kindly gave us the lowdown:
"We're in from noon to 4 p.m. on Saturdays and 1 to 6 p.m. Tuesday through Friday. We started this business as a labor of love. Rich Miller, who owns the Queen Village pet store and dog-walking company Walk It Like a Dog, decided to transform his store's storage basement into a place for sharing that love. We opened last spring and have gradually built a pretty decent collection of classics, rarities and unexpected finds. We only sell used vinyl at this point, with a few other odds and ends, like greeting cards, t-shirts and comic books. Largely though, it's all about the LPs. Our prices vary widely from dollar bin stuff to some pretty hard-to-find older stuff in the $50 to $100 range. I think we probably have some of the more competitive prices in town. Our vibe is very college dorm, with a futon, movies and ceiling posters in town."
Love it! East Moyamensing Avenue just got their own Beautiful World Syndicate. Happy shopping, friends!
Oh yeah, and props to our friend Joey Sweeney at Philebrity, who's pushing "Records and Coffee" and sent this BITBY and La Société Expéditionnaire co-produced video in honor of RSD our way.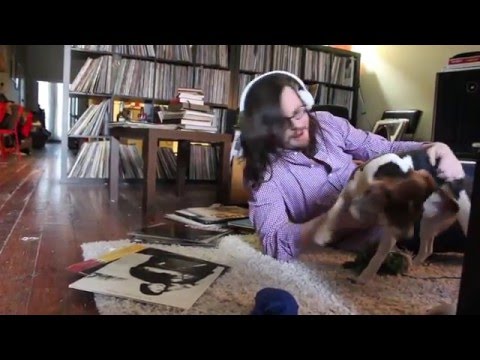 Avey Tare's Slasher Flicks
Enter The Slasher House
(Domino)
Sounds Like: Pretty much what you'd expect from the Animal Collective alum (maybe a little less pretentious); yes, there's ominous darkness but the pretty pop synths and beats keep it cute.
Free Association: For the Williamsburg Halloween party that isn't really about Halloween.
For Fans Of: Panda Bear/Stereolab + Ariel Pink, David Lynch x Mogwai, Sigur Ros, Blair Witch.
SOHN
Tremors
(4AD)
Sounds Like: The debut of Vienna-raised Christopher Taylor is right on trend – capturing the UK soul of James Blake; the sensual R&B softness of Rhye; and the androgyny of Autre ne Veut.
Free Association: Feeding fuel to the fire: must go to London and find where these guys spin.
For Fans Of: Jamie Woon + Burial x Lana Del Rey, M83 x James Vincent McMorrow, sweet Euroscruff.
Woods
With Light and with Love
(Woodsist)
Sounds Like: Brooklyn's best freak folk and neo-psychedelic quartet put down the pipe to churn out their seventh stoner rock LP that draws heavily on classic rock touches like Crazy Horse.
Free Association: It's pretty annoying when bands directly reference the Beatles – not here.
For Fans Of: Devendra Banhart x Mountain Goats + Cate Le Bon and the Dodos, couches in coach vans.
Ingrid Michaelson
Lights Out
(Cabin 24/Mom + Pop)
Sounds Like: Aww! The 34-year-old who's been destroying the TV series soundtrack game for about ten years gives us her sixth and it's as light and lovely and inoffensive as you'd imagine.
Free Association: Sara Bareilles' toughest opponent for Cute Cotton Commercial Jingle supremacy.
For Fans Of: A Fine Frenzy/Feist/Carole King/Michelle Branch, beige, eggshell, taupe, big sun hats.
The Afghan Whigs
Do to the Beast
(Sub Pop)
Sounds Like: They return after 16 years of silence with a great effort – a fantastically nasty mix of soul, grit, edge and heart; expertly-made hard rock that's tempered by age but spiked with screams.
Free Association: Cincinnati is proud today! Legends of '90s Grunge mature with artistic grace.
For Fans Of: Morphine x Nirvana + Dinosaur Jr., Screaming Trees + Bob Mould, Soul Asylum.
Jessica Lea Mayfield
Make My Head Sing…
(ATO Records)
Sounds Like: The young songwriter/shredder ditches Dan Auerbach (Black Keys) to work with her bassist husband for a wonderfully complex and rewarding LP drenched in country-fried feedback.
Free Association: The young pseudo-country lady rockers brigade just keeps growing in 2014.
For Fans Of: Laura Marling/Lisse x Lydia Loveless/Angel Olsen, languid and drowsy Marnie Stern.

It's Hannah Montana against the "Half-Breed" goddess. Have a nice, clean fight, ladies:
It's been a solid five months since PW last pitted some divas at each other's throats. It doesn't take much: dropping a record or sharing separate city stages on the same night or in the same week, maybe dropping a single that jockeys for another pop master's top chart position. This week, Miley Cyrus and the incomparable Cher visit the Wells Fargo Center seven days apart. Typically, in the Diva Death Match world, I'll take that as a white glove to the face—a frigid and intimidating stare. En garde!
We've applied the same five point-earning categories in every installment of this diva-celebrating contest, and Cyrus and Cher are no exception. They're suited up—Cher in a Bob Mackie robe and Miley in plastic-wrap coochie cutters—and they look ready to do battle. Let's see what happens!
'HOODNESS
Neither of these gals have a shred of real-deal street cred. But Cyrus tries (way too hard) to claim urban "realness" and—in grand fashion, thanks to "We Can't Stop"—fails pretty miserably. Her large women-of-color props are red flags. You ain't 'hood, girl: You can throw on a grill and light up a blunt, but we all know you're Billy Ray's former-child-star daughter from Richkidville, Tennessee. Cher, on the other hand, has been around so long and done so many legit collaborations with artists who have genuine "urban radio" appeal, she's like the O.G. of divas. You do not fuck with her.
Cyrus: 1, Cher: 3
SINGLES AND SALES
Clearly, if we were looking at sheer numbers, Cher has a whopping 25 albums to her name, including '98's wildly successful Believe. But Cyrus' Bangerz is less than a year old, and it's platinum. Her singles have moved many units, and she shows no sign of slowing down. At this point, she's poised to keep selling millions of records by shitting on the mic in the studio and having Nelly rap a verse while Mike WiLL Made It cleans it up. The children will cough it up on iTunes. That doesn't stop Cher superfans from going out and buying every new record she puts out on vinyl, disc, tape and any other hard-copy format you can find.
Cyrus: 5, Cher: 4
FIERCENESS
The all-encompassing X-factor can really give a gal the edge. And fierceness can register on the radars of style, grace, dance abilities, showmanship, star power or simply glamour. There are certainly droves of queer people and folks born before 1970 who will swear that Cher is the epitome of a fierce diva. She has that regal, self-aware, surreal superstar status but doesn't even seem to try—she's like the Queen of Barely Moving. And while I've applauded Cyrus' go-fuck-yourself attitude and blatant pot-smoking badassery, she ain't that fierce. Who will ever forget her gross MTV Video Music Awards performance, backing up that flat azz onto Robin Thicke's prison-striped crotch? S'gonna be tough to live that lowpoint down.
Cyrus: 2, Cher: 4
VOCAL CHOPS
Strangely, this is a pretty weird category for these two. Do you love Cher because she can wail like a goat with elegance? Do Cyrus superfans not love her lawnmower hum? In the last half of her career, Cher's taken to over-the-top ridiculous and super-produced dancefloor anthems that seem like pretty trite gay fodder. (Have you given 2013's Closer to the Truth a spin? Listen to "Take It Like A Man," and try not to smirk and raise eyebrows.) But it's still great. And even though Cyrus' "We Can't Stop" doesn't have much room for vocal performance, "Wrecking Ball" and "Adore You" do. Cher's looking strong, but Cyrus turned up the heat in this round.
Cyrus: 3, Cher: 3
CLOUT
Cher was in "Moonstruck," and her video for "If I Could Turn Back Time" in '89—Miley wasn't born yet—was banned by MTV for her risque clothing. She's got an Oscar, a Grammy, an Emmy, Golden Globes and a Cannes award. And though Cyrus has probably got some Kid's Choice Awards on a mantle somewhere and will pick up a few boring Billboard Music Awards, she ain't got shit on Cher. The ref—oh, look, it's Cyndi Lauper!—raises Cher's bejeweled arm. Maybe next time, youngster.
Cyrus: 4, Cher: 5
TOTALS: Cher: 19, Cyrus: 15.
Miley Cyrus: Mon., April 21, 7pm. $49.50-$89.50. Cher: Mon., April 28, 7:30pm. $25-$156. Wells Fargo Center, 3601 S. Broad St. wellsfargocenterphilly.com

SINGLES
Oh man! Robyn's coming back, you guys. She and her boys Röyksopp have announced a mini-album ahead of their tour, both entitled Do It Again. Yesterday we got a snippet of "Monument," the opening track for the May 26th release. And it is good. In a statement, the Norwegian DJ duo and producer homeboys to our Swedish Pop Princess, said: "This doesn't sound like Röyksopp featuring Robyn, or Robyn produced by Röyksopp – it's just something else entirely." It's also "rave-inspired" and "big thumping house." Unfortunately, their tour doesn't touch Philly but it'll be nearby if you're aggressive about it – namely August 20th at NYC's Hudson River Park, or the following day, August 21st, at the Filene Arts (Wolf Trap) Center in Washington D.C.
Now, the other revelation in "thumping house music" is the dream team-up between Daphni and Owen Pallett. Details seem uncertain about the nature and potential future of the collaboration, which is primarily Dan Snaith (of both Caribou and Daphni fame) deftly employing the dancing, delicate violin work of the charming and Canadian mini-Andrew Bird. "Julia" and "Tiberius" are online now and, according to @CaribouBand, they'll be available digitally and on vinyl before May. If you're wondering, Pallett's got a new record out on May 13th called In Conflict and, two days later, stops at Johnny Brenda's. Did some digging, and couldn't find but ONE live date for anything Dan Snaith/Daphni/Caribou, and that's his Merge 25th Anniversary set in Chapel Hill in July.
SHOWS
You may have seen that the Flyers made the NHL playoffs? Well, Miley was kind enough to move her show up to Monday the 21st to avoid any conflicts of space use. That's sweet of you, girl. The show's been reportedly full of ridiculous props and outlandish stage antics. As of now, it seems like there are still tickets available (Comcasttix is being wonky, so the WFC box office could be worth a drive). P.S. Check back in on Wednesday for a Miley vs. Cher Diva Death Match. Cher's at Wells Fargo later this month on the 28th.
Hey Steely Dan! Thanks for nothin'! Sheesh. Maybe because they booked the Mann last summer they feel like they've conquered the Philadelphia mountain? But their big announcement, of a HUGE national tour, lands everywhere but Philly: Erie, Pittsburgh, Bethlehem get PA stops, and Red Bank and Morristown get Jersey love. Feeling a little slighted over here.
But one that we are pumped about? Fleetwood Mac WITH Christine McVie! Oh man, this is going to be a show to remember. The only thing that sucks is that it's in October and we have to wait six more months.
RUPAUL'S DRAG RACE
There sure has been a lot of Facebook ranting about LOGO's decision to pull the line "You've Got She-mail" and to apologize for their perceived use of transphobic language. I touched on it in my LGBT feature earlier this month, but it's been a weird language debate within the LGBTQA community ever since a March episode of RPDR brazenly (with willful silliness) employed the term "She-male" in less-than-thoughtful ways. There've been a ton of "think pieces" on it, with the most intriguing coming from Our Lady J for HuffPo, and it's far too complex to unpack it here and now. From where I sit, comfortably in an office job where my sexuality and gender aren't regularly called into question or scrutinized or ridiculed, there is far too much whining about the "overpolicing of language" (a phrase included in Our Lady J's piece). Words can hurt. And even when you don't MEAN for them to, they do; and it is indeed important that we continue to police our peers and friends' use of words. We've learned over time that certain words are just not okay to use, and this RPDR lesson has taught us that "tranny" and "she-male" are hurtful words that shouldn't be used, even if they're used from drag queen to drag queen.
This Sunday is an opportunity for the best kind of gay brunch you could possibly wish for: all class, a great cause, super food and drink, live entertainment, prizes and, clearly, fab company. Plus, you don't need a reservation for ten on a Sunday afternoon because it's already been made—you just have to RSVP/buy a ticket. Fine, they're a little pricey at $75 for general admission, and VIP is $125, but look at what you get:
"Here's the deal: Brunch, unlimited mimosas, Bloody Marys (made w/Tito's Handmade Vodka!), wine, beer, raffle prizes, silent auction, live jazz music (by performers from the upcoming OutBeat jazz festival hosted by William Way)."
Curious about the raffles? Look at this list o' prizes:
- 2 All-Access Passes to OutBeat, the nation's first queer jazz festival, hosted by the William Way LGBT Community Center this September
- El Dorado Rum gift basket
- Tito's Handmade Vodka gift basket
- LUSH Fresh Handmade Cosmetics gift basket
- Martha Graham Cracker Cabaret package
- Bearded Ladies Cabaret
- "Alaska: Stevie Nicks" cabaret (NYC)
- Pet Acupuncture by Dr. Michael Anthony
- The Raven (hotel and restaurant in New Hope) gift package
- Bucks County Playhouse (theater in New Hope)
- Pig Iron Theater Company gift package
- 2 tickets to Throwing Shade LIVE at Johnny Brenda's
- 2 tickets to "Evita" at The Kimmel Center
- 2 tickets to Opera Philadelphia's "A Coffin in Egypt"
- 2 tickets to Philadelphia Theatre Company's "A Boy and His Soul"
- InterAct Theatre Company
- 2 tickets to Plays & Players Theatre's "Sex, Drugs, Rock & Roll"
- 4 tickets to GayFest! from Quince Productions
- Ticket to My Big Gay Italian Funeral (NYC)
- First Person Arts
- Underground Arts
- 4 tickets to "A Boy and His Soul"
- Philly Sports Team apparel from Mitchell & Ness
- Autographed copy of Christopher Rice's "The Heavens Rise"
- Bundle of LGBT-themed DVDs from Breaking Glass Pictures
- Cantina Dos Segundos dining certificate
- Fergie's dining certificate
- Pennsylvania 6 dining certificate
- Franklin Mortgage and Investment Company gift certificate
Now, let's get down to IFD.
I had a moment to chat with Marquise Lee, Philly's main IFD man, a board member who's worked hand-in-hand with founder Nathan Manske for years. Hopefully, you know the basic details about I'm From Driftwood as a project and as a site—the online story archive details coming-out stories around the country, and its mission is pretty much three-fold: "To let people know that they're not alone; someone in the community can go on the Internet and can see someone from their hometown or the next town over," Lee explains on the phone. In small towns or big states where the nearest city or liberal cluster can be a five-hour drive, this is an especially huge and reaffirming notion. "The second part is reaching out a hand to the straight community. The stories are non-confrontational. Sometimes we enter into dialogues with two different perspectives, but if you choose to watch it, there's not an argument to be had. If you're watching, you kind of take it for what it can be taken for. It's inviting and apolitical."
This could be one of IFD's strongest weapons. How can you deny a queer person's personal narrative? It's way harder to deny a human their personhood when you see them cry as they tell stories of being beaten for their innate desires and hopes for love.
"The third aspect," Lee continues, "involves the idea of storytelling in general. Storytelling is innate in human beings, and that's where you get a lot of empathy. If someone's telling a story, you're kind of placing yourself in their experience. You put your experiences aside for a moment, and you tend to have empathy and that changes minds."
What seems like a pretty simple notion—an LGBT story archive—turns out to have all kinds of watershed positive consequences. But on a very basic level, "If people in the LGBT community can be seen as human beings by telling their stories," Lee says, essentially, it proves that "we're not all that different."
Struggles, sadness and tough times are not only shared experiences; they're often the ties that bind us: "Stories about heartache and a breakup—everyone has had a breakup story and can identify with it. The vast majority of stories are just ordinary people living their lives."
So if you can, help keep Philadelphia's contribution to this outstanding national program lively and strong by treating yourself to a top-notch courtyard brunch in a building that stands for our city's ongoing commitment to honoring every corner of our community.
Plus, let's face it: A couple rounds of bloodies, a plate of eggs, plus tax and tip, and you'll be spending $50 after waiting in line for a table you'll get for an hour. Right?