Now that you know what Philly's Ten Most Romantic Meals are, it's time to start worrying about your Valentine's gift. Here's eight local shops and businesses definitely worth hitting up:
FOR YOUR FELLA …
If your beau isn't afraid to rock a little pink, right now Duke & Winston is taking 20 percent off their entire selection of refined, yet appropriately festive pink and red menswear, both in store and online (promo-code: ILUVDUKE). For the more dapper of dudes, consider one of the brand's gentleman polo ($65) and signature logo tie, in your choice of burgundy or pink ($68). For the more laidback dresser, there's always their signature red hat ($22) and pink "Long Live Duke" tee ($32). (633 N. Second St.)
As long as you get the team right, you can never really go wrong with cool, vintage-inspired sports apparel and accessories. Hint: the Flyers and Sixers are both in the midst of their seasons. (1201 Chestnut St.)
Lingerie is over-rated. If you really want to get your man's attention, how about sprucing up your vajay vajay with gemstones or hot pink dye? No, seriously—the chic, organic Old City salon is currently has four different V-Day specials going on, the two most interesting being their "Bedazzled Brazilians" ($85) and "Hot Pink Bikini Color" ($50, $95+ with Brazilian). Should you want to do something far less extreme for yourself they're also offering a one-hour facial and complimentary blow-out for $100 dollars as well as a 30 minute scalp treatment and custom oil blend for just $37 dollars. (55 N. Third St.)
FOR YOUR LADY…
Rather than going to a department store and picking out some cheap, generic piece of jewelry, you're gal is much more likely to appreciate a one-of-a-kind, handmade adornment. Though any of owner/designer, Sarah Lewis' creations will do, you should definitely consider Adorn's new Love Potion Necklace ($38), a tiny faceted, heart-shaped glass vial which holds a few drops of essential oil—your choice of lavender, rose, or jasmine. As an additional incentive, if you stop by the boutique any day before V-Day, you'll save 10 percent. Meanwhile, if you shop online before Feb. 12, you can save 20 percent with the discount code: LOVE. (1314 Frankford Ave.)
The gift of pampering never goes out of style, and nor will your lady's mane should you give her a gift card to Philly's award-winning, cutting-edge salon. Their services start at just $25 dollars and range from blowouts and restorative treatments to makeup application and brow shaping. (258 S. 11th St.)
Arcadia Boutique
Though typically, men should not be trusted to pick out women's attire, Arcadia's sales associates will be more than willing to help you out. This is just a preview of the eco-friendly, V-Day appropriate fashions they have in store. (No Libs: 819 N. Second St. Rittenhouse: 265 S. 20th St.)
FOR HIM OR HER…
If they have a home, then TPF has the perfect gift—whether it's a a mid-century sofa, an Indian Navi blanket, a set of Victorian tin cups or the 1940s kiss letterpress postcard set that you see above. Seriously, they have more truly unique home goods, décor and accessories than you can even imagine. (376 Shurs Ln., Building A)
In addition to their selection of rare designer shoes, the Fabric Row boutique has all sorts of lovely gifts and accessories, both for him and her. Even better, starting next Monday, several of those gifts and accessories will be 15 percent off including, handmade wallets from Cheap Monday and Patrick Michael, Betsy & Iya earrings and Lisa B. unisex socks, which have a hint of cashmere. (727 S. Fourth St.)
Starting today, helping to reduce hunger and food insecurity in the Delaware Valley is as simple as clicking the "Like" button on Facebook.
Back for the fourth year, Philabundance's annual "Spread the Love" campaign is seeking your support in its mission to collect as much peanut butter and jelly as possible for Valentine's Day. Why peanut butter, you ask? Well, because peanuts contain more than 30 essential nutrients and are naturally cholesterol-free, making it one of the most nutritional, kid-friendly foods. Unfortunately however, there are more than 900 thousand people across the Delaware Valley who are at risk for chronic hunger and malnutrition and cannot afford to whip up a PB&J whenever they want.
This year, Subaru will be donating one jar of peanut butter or jelly to the organization for every "Like" Philabundance gets on Facebook between now and next Friday, Feb. 15. Meanwhile, Philabundance is also giving away a $500 US Airways airline voucher within the continental US from or a 7-night stay at a Caribbean resort through Elite Island Resorts. You can enter to win these prizes by doing one or all of the following:
1. Heading to Philabundance's blog and leaving a comment with your favorite PB&J recipe on the recent "Spread the Love" post written by Chef Nathan Volz of 10 Arts Bistro & Lounge, and one of their regular blog contributors.
2. Posting a photo of you with your PB&J sandwich on Philabundance's Facebook page.
3. Making a donation online.
Awesome photo of Bey and Jay via Rap-Up.
Our 44th president was sworn in today for his second term in our nation's capitol. Quite an affair. Especially because it was Martin Luther King, Jr. Day and Beyonce was invited to sing the National Anthem. She nailed it. And she looked like $1,000,000. Check out this performance (even though it may not live up to the standard set by Whitney Houston back in 1991):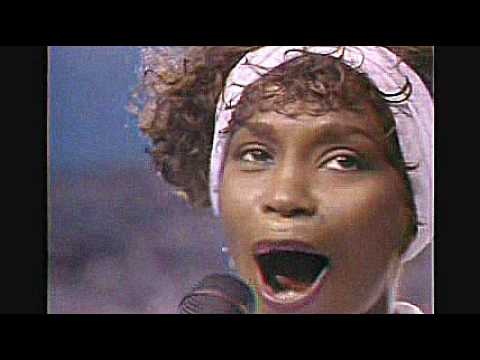 UPDATE: Mad people are talking about the possibility that Beyonce lip-synched the whole thing. And, as if that weren't enough, there's a camp that believes Whitney didn't even sing her ass off the way it looks. IS THERE NOTHING SACRED?
Sure 2011 may now official be behind us, but there's still plenty of "end of the year" sales going on. So if you've got some Christmas cash leftover, here are some local shops you may want to consider blowing it at this weekend.
Three Potato Four: If you're on the market for a unique salvaged vintage item for your home, now's the time to check out Three Potato Four awesome collection of treasures. Spend over $100 and you'll receive 35 percent off your entire order with the promo code NEWYEAR35. The sale ends at midnight on Sunday. (376 Shurs Ln., Building A)
Knit Wit/Plage Tahiti: Select items throughout the store are now be half-off. (1729 Chestnut St./128 S. 17th St.)
Arcadia Boutique: Looking for a little retail therapy to cure your holiday hangover? Take 25 percent off all clothing, shoes and sale items either in stores or online with the promo code: LEFTOVERS. If that's not enough of an incentive, shoppers will automatically be entered to win a $100 gift certificate when they make a purchase anytime now-Sunday. (No Libs: 819 N. Second St. Rittenhouse: 265 S. 20th St.)
Nicole Miller: You have just a few more hours to take advantage of Nicole Miller's semi-annual sale and take an additional 15 percent off all sale items using the promo code EXTRA15. By the way, this includes an ample selection of designer dresses. (200 S. Broad St.)
Three Sirens Boutique: As part of the Old City's First Friday festivities, the boutique is offering 30-50 percent off clothing as well as 20 percent off accessories. Even better: they're extending the sale through the weekend. (134 N. Third St.)
BUS STOP: Save anywhere from 30-40 percent on the Fabric Row boutique's selection of winter shoes for ladies and blokes including, winter styles from such hot international designers as Irregular Choice, Nicole and Antelope. Their "RED HOT Winter SALE" ends on Jan. 13. (727 S. Fourth St.)

Some of you may not know this, but I'm a HUGE Sister Act 2: Back In The Habit fan. Yes, the sequel to Whoopi Goldberg's nun-in-hiding film is a killer urban tale of her return to the nun squad, this time to teach in a troubled San Francisco high school. One of its students is Lauryn Hill. And back in '93, she was pure, raw talent. Watching her is like watching a unicorn run over a rainbow – it's a magical moment in pop history when she wasn't popping out babies and hating white people. Anyway, there's this:
So you could imagine a little bit of the sentimentality I carry with the song. Watching Hill sing it in SA2 is one of the most inspiring moments of the film, and hell, of the '90s. However, Active Child has the voice of an angel and his unique blend of modern dance beats, spare electronic production and his ghostly, Godly voice always yields breathtaking results. This one's no exception (you just gotta click on that SoundCloud link, ya heard?). Dropped yesterday, the Philadelphia Boys Choir & Chorale alum hits the nail on the head in this three-minute meditation perfect for your 2013 serenity.
Religious or not, the song's a classic that's been done by pop singers throughout time. It's just as exciting to hear it come from Philly's own Pat Grossi.

AP Photo c/o Matt Rourke.
Sure, you can go ahead and get crazy at the club tonight. Lord knows there are plenty of open bars that will facilitate questionable choices. But there IS something exciting about a new year, a fresh start, a (false, right?) feeling that spring is coming; which means new life and new possibilities. Personally, I'm staying away from anything vaguely resembling a club tonight. You've seen this fake flyer, right?
But tomorrow, for the first time in my four years in Philadelphia, I may just get to get down with the Mummers. With a service job, it just hasn't been possible yet. And love them or hate them, they're an institution in this city. An institution that dates back to the late 19th Century. For real.
There's plenty of (bad) footage from 2011's festivities and a handful of homemade photo montages set to funky music but it's still challenging to sit through a five-minute Windows slideshow of a stranger's mediocre photos. But there's something magical about weirdo South Philly males, which is a culture in it of itself, dressed up in makeup, weird costumes and often horribly-but-done-nonetheless drag. THIS is how Philadelphia celebrates a new year. Don't fight it. It's just one of those undeniable truths about this city.
Check out when they got the national NBC treatment and were on Amerca's Got Talent: South Philly Vikings reppin' Philly hard.
Still searching for a perfect New Year's Eve look? Well, that makes you and about a million other women. The good news: practically every retailer is having some sort of post-Christmas/end-of-the-year sale. So get glam, but don't overspend. You are going to need some cash for cocktails, after all.
The Dress…
The ultimate NYE dress is perhaps the hardest dress a gal will have to shop for all year. There's just so much criteria that it has to meet: it has to be sexy, bold, comfortable, unique, durable, etc. Luckily, Arcadia Boutique has not only a wide selection of dress styles to choose from, but now through Tuesday, all of them will be 20 percent off. Oh, and all of their shoes will be 20 percent off too. The sale is going on at both their NoLibs and Rittenhouse locations (819 N. Second St. & 265 S. 20th St.) as well as online (promo code: MIDNIGHT).
The Outfit…
Eros Apparel Cap Sleeve Sequin Peplum Top (Now $67), Look From London Two-Tone Tights (Now $14), Eight Sixty Metallic Dot Camisole Top (Now $60), Abbeline Studded Collar Blouse (Now $40), Free People Animal Foil Skinny Jeans (Now $70), Aryn K Collared Shawl Blazer (Now $90)
Should you desire something sparkly and sexy, but would prefer not to completely freeze your ass off all night, South Moon Under (1731 Chestnut St.) has an impressive selection of NYE-appropriate fashions and accessories on sale both in stores and online right now. If you're shopping online, you can receive an extra 25 percent off all sale items using the checkout code: EXTRA25. The garments shown above are just a few that caught my eye.
The Accessories…
Kimchi Blue Metallic Mix Checkbook Wallet (Now $17), Rhinestone Appliqué Headband (Now $20), Rhinestone Diamond Earring (Now $13)
Need a little somethin' somethin' to complete the look? Considering that Urban Outfitter's is offering deals on thousands of select items both in stores and online as apart of their "Get What You Really Wanted Sale," you may want to consider hitting one of their locations in town (Rittenhouse: 1627 Walnut St., University City: 110 S. 36th St.) for any last-minute NYE adornments, such as those shown above.
The Hair & Makeup…
We all want to look especially stunning on New Years and let's face it—there's only so much you can do without the skills of a professional. It just so happens that tomorrow and Monday, the stylists at Center City's b2 Salon (200 S. Broad St.) are offering to make you over from head to toe for a fraction of the original cost. For just $50, they'll wash, blow and style your hair and apply a full face of make up. For another $30 bucks, they'll cover all of the above in addition to a conditioning treatment and shellac manicure. Needless to say, spots are filling up fast so you're going to want to call and book an appointment ASAP. Like, right now.