Maria Bello in NBC's now-cancelled "Prime Suspect"—which'd still be on the air if my editor had her way.
November was a big month for us—meaning the queers. We got Illinois, the 16th state in the union, to legalize same-sex marriage. We got the Employment Non-Discrimination Act (ENDA) passed, effectively protecting us from getting fired for being gay on a national scale. And then last week, we got some new big names joining the fold – sort of.
In a pretty much flawlessly written essay written for the New York Times' outstanding Modern Love column, Maria Bello, a Philly native (Norristown!) and killer actress, explained her complex and winding journey towards otherness. Part of what's so lovely about it is that she doesn't really come out as a lesbian, and yet, do a quick "Maria Bello" Google, and you'll be confused. Almost all of the stories talk about her "coming out," calling her "gay" and "lesbian," except for the smart ones. Time managed to get it right, with a story entitled "If You Think Maria Bello is a Lesbian, You Weren't Paying Attention," and the L.A. Times' Nico Lang lumped in Tom Daley (which I'll do in a minute, as well) with a story called "Tom Daley and Maria Bello show there's more than one way to be out." Kudos to them.
See, the thing is, Bello's delightful tale of her having to tell her 12-year-old son, Jack(son), that she has been seeing a woman is also peppered with her past, which includes loving men, specifically Jack's father. Bello also admits to just plain thinking about the phrase "partner" differently than most. Can our best friend or our sister or our brother-in-laws not be partners in their own ways?
Over time, especially in the last couple decades, it's become more and more commonplace to simply have an unconventional family model. Gone are the days of the ideal family being a husband and wife and 2.3 kids with a picket white fence and a golden retriever. Now, a single woman with a great apartment, zero dogs, no yard or fence to speak of and the appropriate resources and support network makes for the perfect mother. No husband or wife? Doesn't matter.
And marriage is a funny thing, isn't it? For gay folks, yeah, we want it. But you still have to meet the right person, make a connection, build trust and cultivate love before you make a legal commitment – and you can do all of those things without a ring or a ceremony. While straight folks balk at gay marriage, calling it an abomination of the institution, they're off fucking up their own matrimonial vows and screwing with their kids' heads (that is, of course, if they're not having this exact conversation with them while they're getting divorced).
We humans, we're pretty confusing, both to ourselves and especially to others. When and if you can find a connection that satisfies all kinds of emotional needs, wouldn't you think it shouldn't matter what this person looks like? Shit, they don't even need to kiss you. If another human gives you love, hope, safety, security, companionship, a few laughs and maybe a backrub or a hug while you weep, well, you've got something good. Bello's found that in a woman, a companion who loves and has loved her son, who supports her spiritually, professionally and personally, and it's an inspiring and humbling journey she's been on – one she was so kind to share with the world.
As soon as it hit the interwebs, people were itching ALL OVER to bandy about the words "lesbian," "gay," and "coming out." It's pretty much unnecessary and also unsurprising. We love a scandal. But the funny thing is this is far from a scandal in 2013. It's just another uplifting narrative in your Facebook feed to make you shed a tear, take a deep breath, and go back to your life with a renewed faith in your fellow man. We are capable of a great breadth and variety of life, and each of us is living it out in our own perfectly bizarre way.
Cue Tom Daley, the gorgeous and taut young Brit, who is, objectively, one of the best divers in the world. He delivered a heartfelt confessional video, in bed, in which he admitted that he's been into women and still is, but at the moment, he's found happiness with a man. The internet also went ape with people putting their filthy and undesirable two cents in, like it's a broken SEPTA token machine. Gays didn't appreciate him avoiding the term "gay" — and we won't even touch the whole notion of gays dumping bulldozers full of shade on bisexuals — but it was still an unbelievably bold move on his part, one that took a ton of guts.
Honestly, watching folks' minds get blown by the gray areas around the terms we've come to use to describe celebrities is a blast. S'kinda like that US Weekly's regular feature "Stars — They're Just Like Us!" in the sense that they don't know what they're doing; they have feelings for all kinds of genders, and they entertain the notion of an utterly non-traditional family. Look at that!
Blood Orange
Cupid Deluxe
(Domino)
Sounds like: Dev Hynes is the man. Writing for Solange and Sky Ferreira hasn't slowed him down, and his creativity's inspiring—futuristic funk plus airy R&B ambience.
Free association: The Londoner-turned-New Yorker should jam out with Prince.
For fans of: Dam-Funk/Rhye x Chairlift/Frankie Rose, Jessie Ware, odd hats and boots.
John Talabot
DJ-Kicks
(!K7 Records)
Sounds like: The Barcelona DJ and producer's newest since blowing minds with Fin doesn't disappoint—sprawling, blissed-out house compositions for the night.
Free association: Pay no attention to titles. Just push play and bone/burn/boogie.
For fans of: Andy Stott x DJ Koze + Glasser with the 2 Bears, chilltimes, electro dreams.
Jake Bugg
Shangri La
(Island/Mercury)
Sounds like: Hard to believe this kid's 19, but the UK folk- and rock-minded singer songwriter's got skillful delivery, a punchy sense of rhythm and legit chops.
Free association: A sophomore here, but no slump. Dude's picking up steam for a reason.
For fans of: King Krule/Bob Dylan/Eugene McGuinness + Arctic Monkeys, explosive talent.
Yo Gotti
I Am
(Epic)
Sounds like: Not a lot of surprises from the self-proclaimed King of Memphis; the 32-year-old veteran emcee sticks to trap raps over syrupy production.
Free association: There's a track called "ION Want It;" it's good, but "LeBron James" is not.
For fans of: Meek/T.I./J. Cole/Ne-Yo/Jeezy/Wale/Rich Homie Quan, guap, dope and the trap.
Andrew Bird
I Want to See Pulaski at Night
(Grimesy Records)
Sounds like: A charming lil' EP that cradles "Pulaski at Night" with movements and instrumentals, always with that viola loopin', whistlin', folksy Chicagoan charm.
Free association: There's something really romantic about this man's thing for strings.
For fans of: Sufjan x Phosphorescent + Bowerbirds with M. Ward, the second and Windy City.
Lady Gaga
ARTPOP
(Interscope)
Sounds like: The queen of weird and mother of monsters delivers an equally panned and praised batch of queer-friendly pop obsessed with the fabulous life.
Free association: "Applause"/"Gypsy," fine; "Donatella" and "Fashion!" save this sinking ship.
For fans of: Britney/Katy/Madonna, trends in pop (like EDM), tiaras and Mary Jane.
Museum of Love's Pat Mahoney and Dennis McNany play the Dolphin this Friday.
It's no secret: Thanksgiving is a multi-day run of sheer gluttony. We don't just stuff ourselves on the big day; we also manage to morph into capitalist zombies on Black Friday—plus we drink like maniacs before and after. The Wednesday night before Thanksgiving is notorious for being one of the biggest bar nights of the year, as home-for-the-holidays friends reunite at their old stomping grounds and get lit like candles before waking up and grazing like cows all day. Well, we thought we'd highlight some solid bets for things to do on the Friday night after Turkey (or Tofurkey) Day, both with your kinfolk or as far away from them as possible, that aren't just about the neighborhood watering hole or shopping 'til you're damn near dead.
20th anniversary tribute to Nirvana's In Utero and the Smashing Pumpkins' Siamese Dreams at Milkboy
Hey, grunge heads: Are you pumped or what? Performed live, cover to cover, are two of the era's most iconic and revered LPs. Doesn't really matter who's performing 'em, does it? It could be your little brother's stoner basement band—as long as they storm through track after track with frenzied angst, we're sold.
8:30pm. $10. Milkboy, 1100 Chestnut St. milkboyphilly.com
The Machine's tribute to the 40th anniversary of Pink Floyd's Dark Side of the Moon at the Keswick
When I was in eighth grade, and my brother was a freshman at Marist College in Poughkeepsie, NY, he took me to see this show, and I will never, ever forget it. No, there'll be zero original Floyd members, but it really doesn't matter. Especially when you get a woman who can blow out that "Great Gig in the Sky" solo. And you just know they'll have one.
8pm. $27.50-$32.50. Keswick Theatre, 291 N. Keswick Ave., Glenside. keswicktheatre.com.
MiMOSA at the TLA and Slayer at the Susquehanna Bank Center
Here, you've got a couple options for your raver cousin and your creepy goth uncle. The TLA show'll be packed with teens, 20-somethings and sad old tweakers reliving their glorious past, but it'll all be very pleasant and not-too-EDMy house and jungle trance-type stuff. Bet you know what that Slayer show will be like: incredibly loud, sinister and slightly disturbing death metal. Hey, we all have our thing.
MIMOSA: 9pm. $15. With Architekt, Thriftworks, Bogl + Yonas. Theatre of Living Arts, 334 South St. tlaphilly.com
Slayer: 7:30pm. $19.25-$59.50. With Gojira + 4arm. Susquehanna Bank Center, 1 Harbour Blvd., Camden, N.J. livenation.com
Christmas Light Show and Wanamaker Organ Concert at Macy's
This is simply an institution, period. And while our beloved Macy's will certainly be full of basics trying to buy piles of discounted fleece, tune them out, and look up. The Grand Court Organ, purchased in 1909 at the St. Louis World's Fair, is the largest playable instrument in the world. Their cheerful holiday celebration goes off every two hours, starting at 10am; the last show's at 8pm.
Bi-hourly. Free. Macy's, 1300 Market St. visitmacysphiladelphia.com
Vivaldi's Four Seasons performed by the Philadelphia Orchestra at the Kimmel Center
Perfect for a grandma and grandpa excursion or for young sophisticates who appreciate classical music. This suite from Vivaldi is easily his most famous and celebrated, depicting seasonality with extraordinary musicality. Get away from the slobs, and go upscale with this excellent short-run bet.
Through Sun., Dec. 1, various times. $51-$137. Kimmel Center, 1 S. Broad St. philorch.org
Museum of Love at the Dolphin
A new project from LCD Soundsystem's Pat Mahoney and The Juan Maclean's Dennis McNany (aka Jee Day), and we can't wait to hear (and see) what it sounds like. The pair have a single called "Down South" and an debut album on the way, but regardless, the Dolphin's one of the best places to drink and dance in South Philadelphia until you hurt the next day.
10pm. $5. The Dolphin, 1539 S. Broad St. dolphinphilly.com
Stephen Kellogg and Countdown to Ecstasy at World Cafe Live
Upstairs, you've got some folk from the former, one of Americana's finest modern troubadours, and downstairs, you've got the chill times you're lookin' for in the cheese-rock prog jazz sounds of PA's premiere Steely Dan tribute act. Drop off the staid in-laws with Kellogg, and take your uber-cool folks down the steps.
8pm and 9pm, respectively. $25 and $15-$18 respectively. World Cafe Live, 3025 Walnut St. 215.222.1400. philly.worldcafelive.com
Circular Ruins at Johnny Brenda's
This is the ideal free dance party for denizens of Northern Liberties and Fishtown, with DJ Robertson Pennsborn Freeman spinning R&B, garage and soul, all on vinyl. Craft drafts are in order to fuel your retro-rocked pool-shooting and hip-shimmying.
10pm. Free. With DJ Robertson Pennsborn Freeman. Johnny Brenda's, 1201 N. Frankford Ave. johnnybrendas.com.
Body Rock at Kung Fu Necktie
If you're looking to get sweaty, this is the spot. Every DJ in the mighty Illvibe Collective's a polished professional well-versed in whipping up a funky, ecstatic dance-floor fervor. It'll be packed, most likely, so get there early. Guaranteed you'll be bumpin' and grinding with your neighbors within minutes.
9pm. $5-$7. Kung Fu Necktie, 1250 N. Front St. kungfunecktie.com — BILL CHENEVERT

A man of few words, Mike Polizze (whose praises we've sung before) fired off some responses to some questions we sent over last night. They'll be performing with support from Shape Breaker and Amanda X at the tight Fishtown space on Saturday night. The doors are at 8 p.m. and tickets are $10. Here's how it went down:
Hey Mike! Whatchya listenin' to these days? How do you end up listening to music, primarily? Vinyl? You're a tape nerd too, aren't you? Oh, and where'd you grow up?
Hey. I'm from Media, PA. Listen to all formats of music. Nerd all around! Just grabbed lots of new vinyl, most recently a double live Velvet Underground record, Afflicted Man reissue on Permanent Records, and the new-ish Mordecai LP Richie Records put out earlier this year. All good stuff—also got some Drag City stuff, including the new Magik Markers, Royal Trux and Mick Turner.
So PSA and Lounge Lizards are on Spotify. And I decided to just help a brotha out and buy Water on Mars on iTunes (How come it's $8.91?). Man, it's great! But wow, so different from the other two. So very much more polished, pretty and chewable. How'd that end up happening?
The difference is that before, I recorded everything at home, and Water on Mars was recorded at Jeff Ziegler's Uniform Studios in Philly. It was a less cerebral, psyched out record and more representative of the band as a trio, pretty straight forward, cut and dried. Still a loud rock album. New stuff coming later next year will encompass the more classic rock/psych vibe, plus the noise.
We know you've got help from Kiel Everett and Mike Sneeringer flanking you out on stage, with bass and drums and what not. But I've read that you will just drum out a track for a spell, then lay down bass, and then sing and play guitar over it all. For real? Then you call in your shred army? Is that how it happens?
I've been writing and recording for a while. Purling Hiss started out as just a recording project, so I usually operate the same way. It's a mix between me recording ideas at home and bringing songs to the band mates and fleshing it out there.
A lot of the same bands get tossed about when critics describe you and your sound. They say Dinosaur Jr., Nirvana (especially Bleach), the Stooges, and your dude Kurt! Not bad company, right? Then there are the ones that are a little weirder that I love, like Fleetwood Mac, Tom Petty or Grand Funk Railroad. Tell me you're pumped about the GFR one. I used to listen to "I'm Your Captain (Closer to Home)" all the damn time.
I like early GFR "Grand Funk." It's a good fuzzy one.
The other thing that folks reference when they talk about you is Detroit. What's that about? I know, I know – Michigan has a rich history of "scuzzy" guitar-heavy garage noise, but, have you been? Do you love the Dirtbombs? Ooey Gooey Chewy Ka-Blooey is rad!
Yeah—Dirtbombs are cool. My other band, Birds of Maya, played in Detroit a few years ago at PJ's Lager house with one of the guys from The Gories … maybe Dan Sartain?
What did you do with your life from the age of 18-21?
That's a perfect non-memorable time for me. Besides going to a lot of shows and playing a lot of guitar.
What kind of show can we expect this weekend? You can hear, in the evolution of Birds of Maya and Purling and Mike, that you're clearly capable of outright chaotic, ultra-loud and acerbic noise. But that maybe you've cleaned up your act just a little bit?
I don't think my guitar playing or performance is any different. There's some more refined songs mixed in here and there, but it's still dirty.
What's next, man? What are the goals of Mike Polizze and of Purling Hiss, respectively?
You'll see more releases in 2014, and more tours and shows. Keepin' on.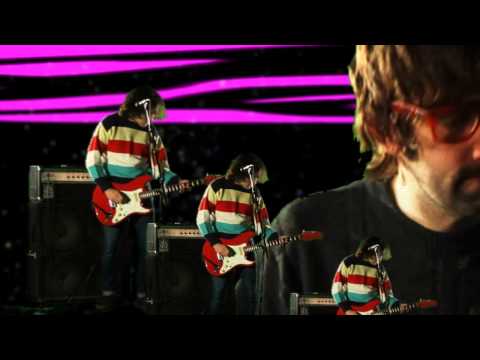 There are few Philadelphians more beloved than our Bill Cosby. The runner-up in our Mayoral Madness race last spring is one of our favorite all-time local heroes. Through countless stand-up specials, albums, sitcoms and books, the man has (more or less) stayed a clean-as-a-whistle bastion of integrity, intelligence, wit and humor. And on Saturday, he reaches an unlikely milestone: his first Comedy Central stand-up special (ever) and his return to stand-up after an essentially 30-year hiatus.
Cos showed up on Jimmy Fallon last night and, well, it was weird. Funny, but weird. The 76-year-old acted as if he had lost his mind and believed an audience member was Jimmy, and then, after an awkward desk bit, proceeded to pretend like he was dead and that The Roots were there to play at his funeral (poorly). The clips are below, and it's something that you really kind of have to see to believe. He also made an appearance on the Daily Show this week, and it was decidedly less puzzling.
One of the four sons born to Anna Pearl (a maid) and William Henry Cosby, Sr. (a sailor in the Navy), Cosby was the class clown at Mary Channing Wister Public School at 700 Poplar (now a Forensic Science Center for the Philadelphia Police Department). After bouncing from Central High School at 1700 West Olney Avenue to Germantown High School on 40 E High Street, the budding comic also managed to stock supermarket shelves, sell produce, shine shoes and apprentice at a shoe repair shop. He also became a clear track and field, basketball and football star, but dropped out of high school to join the Navy. As a lifelong educational advocate, he'd pretty quickly finish his high school degree with equivalency coursework before accepting a track and field scholarship from Temple and enrolling in 1961. He started bartending at a place called The Cellar, and once he started charming his clientele (after cracking up his Navy cohorts), he realized he could start gigging around. He'd make it up to New York and down to D.C. and over to Chicago and San Francisco before appearing on The Tonight Show in '63 and landing a contract with Warner Bros., who issued his first comedy album Bill Cosby Is a Very Funny Fellow… Right! in (1964).
Exactly 20 years later, The Cosby Show would debut and become the highest-rating sitcom of the decade and of all time. There've only been three shows to maintain the #1 Nielsen rating for five consecutive seasons, a distinction the Cos shares with American Idol and All in the Family.
For me, it was all about the 1983 comedy special that solidified Cosby in my mind as a hilarious, brilliant entertainer with a heart of gold. His Bill Cosby – Himself details gut-splitting stories about his wild children and perfects his observational humor, of which he's become one of the all-time greats.
So it seems his newest special, set to air this Saturday, Nov. 23rd at 8 p.m., will be thoughts and ideas about growing old. He's been married to his wife, Camille, for almost 50 years, and he's still making funnies about the women being in control and the men being idiots. One could argue that we'd love to hear the Cos sound off on all kinds of things in our mixed-up, crazy world of 2013, but it's still funny to hear bits about wives being queens on a chess board (taking long strides in whichever direction they please to pick people off) and the men being a lame king (one space at a time in one of four directions).
And clearly, Comedy Central will be pumping up the Saturday night event with gems from stand-up past in Cosby's wheelhouse. Even if it'll be weird to see the old man make jokes about death, at least we'll get a few marathons of classic Cos.
Photos provided by BalletX courtesy of Alexander Iziliaev.
BalletX's fall series debuted last night at the Wilma Theatre with three world premieres from three distinct voices in the choreographic world: Adam Barruch's "If The Heart Runs," Gabrielle Lamb's "Heedful Needful," and Matthew Neenan's "There I Was." Neenan's the co-founder and Co-Artistic Director of BalletX, now in its seventh season, but Barruch and Lamb could be considered guest choreographers for this season and their work was especially brilliant last night.
Broken up into a two-piece pre-intermission first act, Barruch's "If The Heart Runs" and Lamb's "Heedful Needful" were stunningly visual, emotionally heavy but not ostentatiously dramatic, and executed flawlessly, both by the dancers and from a production standpoint. There wasn't a ton of continuity throughout the night – there was not a significant thematic or aesthetic overarching narrative from curtain to curtain. But the first act gave the audience the strongest and clearest sense of what the choreographers were attempting to communicate.
In "If The Heart Runs," the full company was employed, and the lighting by Drew Billiau and costuming by Reid Bartelme perfectly complemented the company's ten stellar performers. Barruch's statement of intent is simple, to the point, and an effective tool for an audience to pull out of the performance all that it can:
""If the heart run" explores the interior landscapes of interpersonal relationship and the dichotomous natures of humanity: from the primal sensuality of our origins, to the profusion of thought which disconnects us from the source."
The entirety of that quote may get a little esoteric, but what's not is the palpable dynamic between dancers in this introduction to the fall season. The dancers interact with great sensual intrigue; pulling, touching, holding and handling each other with extraordinary attention paid to a relationship's elements of emotion, power, conflict and comfort. Some lifts and spins feel as if they'd fit right into an honest-to-goodness domestic dispute – we wouldn't go so far as to say the piece addresses legitimate violence, but there is often, in relationships and in life, those times when emotional energy elevates to a point where the execution of restraint and control are paramount. The act's excellent costuming put the dancers in garments that reflect minimalism and function. They looked like a combination of scrubs, karate uniforms, active wear and formal suiting. Their colors, ranging from greys and blacks to purples and burgundies, drew an appropriate allusion to bruising, battered skin, bones and blood. Formulating an actualized narrative or story from the dancing doesn't feel necessary, but the outstanding execution drew attention to the dramatized notions of love and lust within interpersonal dynamics. Extra attention is paid to the struggle to maintain an identity in a couple, especially when notions of desire, dependence, resentment and jealousy come into play.
Lamb's use of Phillip Glass was excellent. Using "Etude #6" and "Orphee's Return" by the iconic ambient and minimalist electronic noise artist, and Colleen's "In the Train with No Light," "Your Heart is So Loud," "Happiness Nuggets," and "Carry Cot," the glitchy, eerie soundtrack was perfect bedding for Lamb's exploration of connect and disconnect within families. Bartelme's costuming didn't feel as inspired as it did in "If The Heart Runs," but Billiau's lighting continued to awe. The sets for the first act were minimal to zero, all we focus on is the dancer's movements, their expression, and their appearance. And when the stage's matte grey floors were bathed in lights, often in beautiful sepias and families of red with the assistance of just the right amount of fog, a stark and stunning visual was created that allows the eyes to settle nicely on the performances. Only six dancers were used in this piece, which worked, because the tongue-in-cheek notion of a family portrait was toyed with a handful of times in the piece. Lamb, in written form, addresses a newfound interest in genealogy and seeking power in the future grounded by knowledge of the past. As Lamb wrote:
"I began to imagine that I contained all these hundreds of people inside myself (as, in a sense, I do). If each of us embodies the forgotten multitudes whose combined DNA we carry, then a simple conversation between two people becomes a complex congregation of millions. No wonder it is difficult to make oneself understood."
Or, to take that a little further, it's no wonder it's so hard to make a connection with our family, or even our lovers and friends. The sense of isolation and confusion, both when a part of and outside of a family, was expertly expressed in Lamb's choreography through one primarily lost and confused dancer and a five-piece family that sought to include and exclude her throughout the act.
Unfortunately, the gripping power of the first two acts was a little lost after the intermission. One of the company's dancers also performed with a guitar in this, the final act of the night. The costumes were the dancers' own (street clothes), and every company member was present while Colby Damon's original acoustic compositions floated and directed the dancers' seemingly improvised choreography. The proof of the piece's slight disconnect between controlled movement and music-propelled improvisation lies within the choreographer's own words:
"I began choreographing with no initial concept, basing the progression of the piece mostly on the dancer's chemistry and testing out a fairly divers and random set of music choices."
The final act did eventually use two established recordings: Devendra Banhart's "Dogs They Make up The Dark" and Tom Waits' "Road to Peace." Unfortunately for me, while some audience members applauded at the first few grumbly, mumbly utterances by Waits, I feared things would take a dark and sudden downward dive. And they did. "Road to Peace" is extremely political, citing Israel, Palestine, war, Jesus and the rejection thereof, and it didn't seem like the piece knew how to handle all these heavy topics through dance. There was one particularly striking moment from Richard Villaverde in this act, though, a beautiful duet with flavors of flamenco and the display of his outstanding flexibility and strength.
Overall, though, the night was a beautiful night of modernized and contemporary ballet. Something as simple as tweaked lighting, understated costume design, minimal staging, and casually-choreographed but technically brilliant dance is a sight that every fan of the arts should see. Ballet is alive and well in Philadelphia and BalletX serves up their own stylized version of the timeless but often dismissed-as-stuffy art form. The first time I took in BalletX, with "Beautiful Decay," I wasn't as impressed. But the work of Barruch and Lamb has me committed as a longtime devotee of BalletX's mission and product.
Cheers Elephant photo by Colin Kerrigan.
Sure, Downingtown and Chester County are great and all (see their love of Victory Brewing Co. and the conveniently-adjacent Downingtown School of Rock), but there comes a point when a rock band feels like it's time to fly the coop. And Cheers Elephant is poised to embark on a new chapter of their story in California, and you've got one more chance to catch them in Philadelphia before it's too late.
The seven-year-old band consists of Derek Krsywicki, Robert Kingsly, Travelin' Mat (aka Matt Rothstein) and Jordan del Rosario. And they've spent pretty much all of their lives in orbit around the School of Rock's satellite facility, opened in 2004 by Rothstein's parents. It houses their practice space, and it's a spot where they've ritually consumed Victory and wings for years now.
For lots of fans, this move is not surprising. Many have complimented CE on their sunny, California-friendly sound. And, it seems, they won't be heading to the nebulous southern California region—they just don't want to say L.A.—alone; they'll be toting managers, girlfriends and various pals along for an uncertain West Coast adventure. It's not like they won't be back; they will—because Philly is home. And there are tons of things they love here that they'll surely be sad to say goodbye to. Like Johnny Brenda's, Paesano's and the Lola Bean. A change of scenery can only be inspiring for the four-piece. And while they're in the midst of a fourth record (their third was welcomed with a big ol' blowout at the Apple store on Walnut for their May-released Like Wind Blows Fire), perhaps a relocation will fuel their creative fires.
No, they haven't signed any big contracts or even secured day jobs for the move. They're doing a kind of seat-of-their-pants thing and hoping that, in no time, they'll start touring heavily and landing regular gigs, which will, in time, turn into a record deal and a booking agent.
Fans get two more chances to catch these guys delivering high-energy, toe-tappin', hip-shakin' pop rock – one in their stomping ground of Downingtown at the School of Rock on Friday, and the other opening for the Kopecki Family Band (from Nashville and signed to ATO Records) at the TLA on Saturday night. Both are all-ages shows, and they'll both be packed with well-wishers, friends, family and good send-off cheers for the boys who're aiming to progress from being known as a Philly band to a nationally-popular band that's from Philadelphia.