This is a big week! All kinds of fresh new music is getting thrown at us. And to make sure we're all on the same page, we thought we'd throw some links at ya.
Beyonce – "Grown Woman"
YES! A thousand times yes! It wasn't too long ago that we were fed this wild card from Bey in the form of "Bow Down/I Been On." But now we get a proper single from what must be her forthcoming next LP. Word is that she's been performing this one on her Mrs. Carter World Tour (with a baby in her uterus). But the jangly, house-y production with hiccupy bongos, funny little samples and bouncy beat blips is so damn listenable—as in, over and over and over, beginning to end. Song of the summer contender!
Tricky – False Idols
This man is a genius mixed with a god blended with a madman, and the product is entirely his own—meaning nobody does what Tricky does as well as he does. And this one, out next week but streaming on NPR, is probably his best since Maxinquaye. You read that right. He even riffs on "Makes Me Wanna Die" on the track "Nothing's Changed." He employs two lady voices, and the result is tripped-out, sensuous R&B and electronic darkness.
Kelly Rowland – "Dirty Laundry"
Oh, man. This is deep. With little fanfare, Ms. Rowland dropped a Soundcloud link of one sad but honest reflection on some dark times she's been goin' through—from the "bittersweet" jealousy she felt over the success of her sister Bey to the domestic abuse she'd been silently enduring. It's not so often that you get a talented pop star spilling her guts in a less-than-glamorous fashion. When it's actually a gut-wrenching R&B slow jam, it's really stunning.
Daft Punk – Random Access Memories
It's here! The record so many rabid fans have been waiting for, their first since the (some would say) relatively ill-received Human After All (2005). And while we're willing to throw a little shade on the sorta-boring Panda Bear feature, there's nothing not fun about the Pharrell spot on "Get Lucky." It's on sale today and on Spotify, and we're really looking forward to settling in with this one.
Busta Rhymes – "#Twerkit"
Yup, I guess this is now officially the thing to do. While it seemed terribly annoying when will.i.am tried to pull this kind of shit, we were converted with the outstanding Miguel guest spot on Mariah's "#Beautiful." And hopefully Busta's back with this one, a pretty hot and weird twisted gem from the Busta camp that harkens back to ol' school Bus-a-Bus times that're hard, funky, 'hood and dance-y. This one's produced by Pharrell and has a very Major Lazer feel to it. NOT MAD. Let's do this, summer.
While I'm generally not a big fan of a lot of the murals in this city (the older ones in particular, which tend to be more creepy than interesting), there's just something about a giant cat head protruding from a brick wall that I find inherently awesome.
I'm referring to the new mural located at 10th and Hamilton streets by local silk-screening extraordinaire Candy Coated, entitled "One Human's Trash is Another's Treasure."
Created by local silk screener extraordinaire Candy Coated, with assistance from students at the Laura Waring School in Fairmount, this is actually Philly's first large-scale screen print decoupage mural. As for the adorable feline prominently featured, that's of course, KATZ!, Candy's formerly homeless adopted kitten and muse.
Though technically completed a few weeks ago, Mural Arts will be properly introducing the temporary, nature-inspired mural to the public during a dedication ceremony tomorrow afternoon, from 3:30-5 p.m. Those in attendance will not only get to meet the mural's eccentric creator in the flesh, but they'll be amongst the first to try Little Baby's spanking new Candy Coated-inspired vegan ice cream flavor, Jazzmarnier (which has a coconut meat base, with jasmine tea lingerings laced with lavender hints. Yum!).
For those not familiar with Candy's work, the best way I can think to describe it is Betsy Johnson meets Lisa Frank, but more artsy. Pick up tomorrow's issue of PW, and you can read all about her current exhibition at the Art Museum's Perelman Building, aptly dubbed CandyCoated Wonderland.
While I may not have been familiar with Fire & Ice prior to my cooking session with Executive Chef Chris Nguyen, apparently the Old City restaurant is known to quite a few locals for their monthly "Drag Yourself to Brunch" event which is–yep, you guessed it–brunch and live drag show. Now, I don't know about you, but if there's one thing I love more than a plate of scrambled eggs, it's a crew of fabulous drag queens.
The next edition will be going down this Sunday, May 19, featuring special VIP guest Johnny Weir. Admission is $35 if you wanna eat and drink (price includes a free Bloody Mary or mimosa) and just $10 should you just want to catch the show.
Either way, I recommend sticking around for lunch/dinner. Perhaps these pics might entice you…
Talib Kweli
Prisoner of Conscious
(Javotti Media/EMI/Capitol)
Sounds like: A really mixed bag from Kweli's fifth, and not in a pleasant, mixed-nuts kind of way—all over the place, too many guests, not angry enough.
Free association: Let's be real: Dude's almost 40. Maybe his venom's drying out.
For fans of: Tribe/De La/Nas/Mos Def + Busta/Nelly/Miguel, conscious rap.
Fitz & the Tantrums
More Than Just a Dream
(Elektra)
Sounds like: The L.A.-born retro and soul-inspired vehicle for Michael Fitzpatrick's Stax and Motown worship's sophomore doesn't pop like their debut.
Free association: Did that whole retro soul thing already have its moment?
For fans of: Mark Ronson + Mayer Hawthorne, Hall & Oates on speed, trends.
Little Boots
Nocturnes
(On Repeat)
Sounds like: The British electro diva's second is a surprisingly sultry and complex dance music affair, despite its big producers, yielding nuance and depth.
Free association: Which song'll burn up dancefloors all summer? It's hard to pick.
For fans of: Annie + La Roux x LCD Soundsystem, Madonna/Robyn, ecstatic dancing.
Lady Antebellum
Golden
(Capitol Nashville)
Sounds like: Harmless, listenable country pop from the Nashville trio; their fifth may not win them awards like Need You Now did, but it's still an easy listen.
Free association: This is radio country that makes us hate Taylor Swift more.
For fans of: Sugarland/Rascal Flatts x Miranda Lambert, FM twang, Tennessee.
Classixx
Hanging Gardens
(Innovative Leisure)
Sounds like: A delicious debut of electronic dance music from L.A. best buds who clearly love some Italo disco, but also R&B, crafty production and beats.
Free association: Blast this on your way to the beach with windows open ASAP.
For fans of: Nico Jaar + Phoenix x Hot Chip, Erasure/Depeche Mode, sick grooves.
Mikal Cronin
MCII
(Merge)
Sounds like: Frickin' excellent solo Merge debut from the Ty Segall team player full of old-school angst, thoughtful lyrics, a little chaos and plenty of noise.
Free association: Believe the hype! One of the best statements of the year.
For fans of: Weezer x Pearl Jam, Toro y Moi + Nirvana, powerhouse garage noise.
Tom Jones is the man on so many levels. His most recent, Spirit in the Room, is a stunning achievement from a 72-year-old stud. His 40th LP of covers—nay, let's call them interpretations—bears the Welsh superstar turning Leonard Cohen, Paul McCartney and Bob Dylan sings into gut-punching, heart-wrenching exorcisms. It'll be fascinating to watch this legendary entertainer swagger around the stage on South Street tonight. And Jones has had enough panties thrown at him to stock up a Victoria's Secret outlet. With good reason: Back in the late '60s, when he was giving us "What's New Pussycat?" and "It's Not Unusual," Jones wore tight pants and nearly-unbuttoned shirts. He moved like a maniac, and his 'fro game was tight, yet felt so natural and effortless.
In the '70s, he gave us "She's a Lady," and in the '80s, he blew Prince's "Kiss" up into a million pieces. But just about every song he's ever carried with that smooth, full-throated baritone larynx is compelling. The beauty of that gift he's carrying around in his neck is that its so capable. You want pop? Bam. A little country? Twang for days. Sad spiritual? Man, that's dark. Folksy capriciousness? Guess who just bested Joni Mitchell and Donavan.
Jones married his high school sweetheart, but don't sleep—he's like the 007 of the British Invasion. He may not tear up the stage like he did on his own TV show or in his endless slew of Vegas shows, but he's still got that legendary bulge in his throat.
8pm. $50. Theatre of Living Arts, 334 South St. 215.922.1011. tlaphilly.com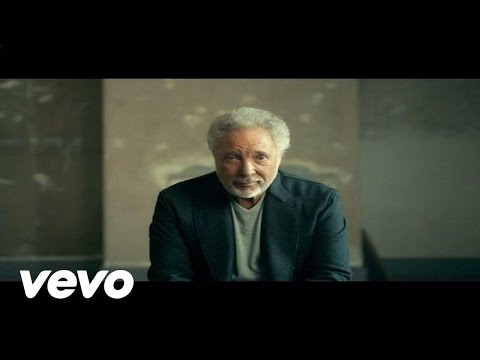 When I lived in Brooklyn, I made it to the Flea once. There were bikes of all shades and colors, cool jewelry (I bought some Erica Weiner stuff), furniture that made me daydream of the budget and apartment I'd one day have, oh and food. And drink. Pretty sure I had a bangin' pink lemonade. I never thought the spot was so organized that it could up and declare a new location. Like Philly. But on June 2nd, a Sunday, the Brooklyn Flea arrives at the Piazza. The five-year-old successful flea market will have its first weekend in the Jared Kushner-bought Bart Blatstein monstrosity in just a few short weeks.
Kushner's the husband of Ivanka Trump, and he owns the New York Observer. He's teamed up with Flea co-founder Jonathan Butler and Eric Demby to bring their model to a Philly space, their first moment of expansion. We're hoping it's a continuation of a trend; seems like New York's finally seeing the beauty of our fair city. In the not-too-distant past we've seen stuff like 3rd Ward, SuitSupply, Joe Coffee and, wait, is that Uniglo coming to Philadelphia? Man, it's awesome.
Here's the rundown on the Philly Flea: It's a curated shopping and food experience for your Sunday morning and afternoon in Northern Liberties, and it launches on June 2. There are limited spots, a fee, an application process, and the powers that be pick and choose to achieve a blissful mix of art, furniture, vintage, modern, crafty, handmade, prefab and mad food. (Among the vendors slated are Philadelphia Salvage, Three Potato Four, At Home Modern, Peg & Awl and Forage Haberdashery.) Brooklyn Flea's been a fertile starting place for dozens of businesses looking to start small, build clientele and create a name for itself before moving into a brick-and-mortar location. No doubt that'll happen in our Philly locale, and it's exciting to see which startups will get the green light from the Philly Flea team.
The Piazza's one weird space. But did you know that it can contain nearly 8,000 people? There's no other space within a short radius of Center City that can so easily and professionally host such an excellent collection of vending tables and tents. There've been maybe a dozen businesses that have come and gone since Blatstein cut some deals for cheap rent in the piazza's youth, a result of a number of factors, no doubt. Personally, I have no desire to dine at a place like Gunner's Run (again). But when the Flea's chosen food vendors populate the Brooklyn Philly Flea, they'll pretty easily become the most solid eats outside of the dependable Bar Ferdinand and El Camino Real that will neighbor the flea (and benefit handily).
It's just good all around: New York expanding to Philadelphia, sophistication in the form of curated shopping, a thing to do every weekend and a revitalization of one weird, underused space. Starting in June, you've got a good reason to head up, if nothing else for a good place to stroll with a coffee in hand and peruse high-to-low-end goods and art. Plus there's like a 1000-percent guarantee that some cuties'll be shoppin' too.
Also, one quick note about the Flea's June 2 opener: Since it's the day after the sure-to-be-bangin' Roots Picnic, call it the official "Roots Family Post Picnic Brunch," 'cause according to insiders, Questlove and a slew of other dope local DJ are set to rock the Piazza stage.
This just popped into our Inbox from the Morgan's Pier team:
"We can't believe it's almost here! Our doors re-open TODAY at 4pm, and the kitchen fires up at 5, with some exciting new additions and some old summer favorites.
Dave P of Making Time will be kicking-off our entertainment season in a BIG way with a FREE DJ set of futuristic sounds for your ears from 10pm-2am! We've also got a weekend of incredible DJ's lined up like Harvard Bass, Liv Spencer + Prince Language. See the full list here and click here to RSVP for FREE admission to this Friday & Saturday's shows!
Keep the dance vibes going all summer with local DJs every weeknight, and DJs from across the globe every weekend—like Simian Mobile Disco, James Murphy of LCD Soundsystem, and Dimitri From Paris.
Throughout the season, our buds over at R5 Productions are pulling out all the stops with FREE shows every Wednesday Night—including some heavy-hitters like Cold Cave, Ted Leo and the Pharmacists, and We Were Promised Jetpacks—from June 5th-August 28th.
DINING
This year, we'll have a picnic menu, with all items around $10, that's foodie, vegan, veggie, kid, omnivore—you name it—friendly. This menu is served in our Picnic Area. Although we won't be taking reservations for this section, with 300 seats, there should be plenty of room for all.
In addition to the picnic options, there's also a $30 fixed price menu, served exclusively in the elevated Dining Area. Space is limited so we encourage you to make your reservations here.
You can always find our upcoming events, specials and information at MorgansPier.com and for our nightly dinner specials & updates as they happen keep up with us on Facebook and Twitter. Can't wait to see you at the Pier!
xoxo,
MP"
Man, oh man. We'd been checking in on the site to see what kind of shows and schedule they were booking, but we weren't expecting this kind of fullness. Not gonna lie: In reading the hours of operation—and by that, we guess, they mainly mean when the kitchen's open, not how late they'll be serving drinks—it's gonna be a service industry summer at the Pier. The picnic menu's available from 5 to 11pm Sunday through Thursday and only 5 to 10pm on Friday and Saturday.
Things I can't wait to put in my mouth from that menu: Smoky Party Wings; honey + chili glaze ($7.50), Blistered Shishito Peppers; ranch dressing + lemon wedge ($7.00), BBQ Pulled Mushroom Buns; house tofu + cucumber salad ($6.50), Really Good Fries; spicy salt + daily aioli (Side $3.00/Basket $7.00), Poached Lobster & Bibb; green goddess + brioche crumbs ($10.00), White Fish Salad Sammie; baby arugula + pickled red onion ($8.00), Slow Roasted Bacon Sammie; pickled cabbage + spicy mustard ($7.50).
Oh, and the talent. A handful of shows that made our eyes bug: a Classixx DJ set on Friday, June 14th ($5.00), a Cold Cave show a few days later on Wednesday, June 19th (free), then a Simian Mobile Disco DJ set on Saturday, the 22nd ($5.00), and OMG a Small Black free show on Wednesday, June 26th, and DAMN a James Murphy DJ set on the weekend of July 4th ($10.00) on Saturday night, the 6th). There's obviously a ton more booked, but that's just the tip of the iceberg and the tip that's closest to May.
Check out this cool lil' mini-short doc about DFA records to get excited for James Murphy to visit our little pier on Columbus Ave.