Those guys over at Butt Magazine are often on the cusp of great things of all different sorts: fashion, photography, music, writers, etc. They do stellar interviews that, somehow, read like high non-fiction. Yes, sometimes high like they're done on weed (or poppers), but more like they elevate gay culture and talking about gay culture to a brilliant plateau of intellectual seriousness. And the other day, via Facebook, Poisonous Relationship showed up on my feed. The video (below) for the first track and single, "Men's Feelings," is one wild ride of visual imagery.
Jamie Crewe is one fascinating queer. The video's like a drag Cindy Sherman experiment. While he name-drops neighborhoods of Los Angeles, this peculiar creature hails from London, and he caught up with a Butt writer for a Q&A (where the record's also streaming in full) last week that is quite illuminating. Very little ink has been spilled on this one, and we're trying to change that ASAP.
If you love Hercules and Love Affair, this record's going to tickle you all summer. Let's be real: Poisonous Relationship is house music, but it's approachable and doesn't make you feel like you need to be around strobing lights or on drugs to appreciate it. In the way that records by DJs like DJ Koze or Caribou's Daphni record did, it blends beats, sparse vocals, weird samples and hypnosis to make rambling, long house tracks go down nice and smooth. "Men's Feelings" is 10 minutes long on the dot, and after the name-dropping comes in the delightful repetitive chorus: "Men's feelings / Tell me more about men's feelings / I wanna know feelings / Tell me more about men's feelings." This is entertaining on multiple levels, as a man, because men aren't supposed to have feelings. Or, the stereotype is that women have more feelings or feel things more potently than men. Which is bullshit. Some women are completely unfeeling, and some men (sure, lots of homosexuals, especially) are brimming and bursting with feelings. And in the video, as he coos this phrase on repeat, shape-shifting from glamorous drag persona to persona, it adds another level. Suddenly, he's a gay man posing as a straight woman asking honestly for men's feelings to be explained. It's a beautiful mind-fuck!
Then, to my delightful surprise, the whole thing's on Spotify for our listening pleasure. And it's a great listen. As he says in his Q&A with Zac Bayly:
"What's with your bongo drum obsession, by the way?
I do have a bit of a bongo obsession, don't I? On the record, it's about having this constant throb. The original idea for the record was like, 'What if I made a house record with no bass frequencies?' Then bongos and hand-drums were really key in keeping it burbling along, leading you from one song to the next. In the end, I put bass frequencies in because it felt better. But there's not a proper bassline until like the fifth song or something."
On the second track, "Nobody," a delicious sax groove dips its toes into the mix. Then comes "Nite Birds," one tripped-out chopped vocal that's brilliantly re-worked, carrying you into the high-pitched percussive groove as eerie sirens waft in the background. Oh yeah, and on "Yellow Poppy," you can hear Beyonce howling (to Missy) "There ain't nothin' out there!" from Missy's 2002 gem from Under Construction, "Nothing Out There for Me." BONUS POINTS. He smartly employs elements of tribalism, too; bongos, like he says, are something Crewe's obsessed with, and we're not mad. Here's hoping the Gayborhood DJs start playing and remixing this whole thing pronto; it'll get em' major bonus points from Buttheads and house fans alike.
*Photo c/o Butt's Danny Calvi.
It's funny how a cover can launch a career. And with Prince Royce, his 2010 version of Ben E. King's "Stand By Me" shot him into the stratosphere of superstardom. The 24-year-old Bronx-raised singer, born Geoffrey Royce Rojas, has seen an astonishing amount of success in his first few years out of the gate. Growing up, he was surrounded by the sounds of the Bronx: salsa, reggae and reggaeton, R&B, hip-hop and, especially because of his Dominican family, bachata. And his music is a reflection, a beautiful blend of these influences, making him akin to a Latino Usher.
Royce's self-titled debut went triple platinum on the strength of his King cover and the charming single "Carazon Sin Cara," the latter of which he sings in both Spanish and English. Last year's Phase II, his platinum-selling second LP, shot up the charts on the popularity of "Las Cosas Pequenas" (The Little Things). With merely two albums, he's already dominated charts, been nominated for some Latin Grammy Awards, issued a frickin' hits collection (before age 25!) and opened for Pitbull and Enrique Iglesias.
Last summer, Royce was in town for Jay-Z's Made in America fest, and panties galore wished to be dropped: The dude's a real looker. In New York, when he appears in stores or performs, lines form that are blocks long. And it doesn't hurt that bachata tends to specialize in romance. In fact, the root of the genre is said to be amargue, a term that literally means "bitter/bitter music." In his video for "El Amor Que Perdimos," he watches his girl swap spit with another dude, and it definitely hurts. Indeed, Royce's songs are often about sadness, heartbreak and getting done wrong. And the ladies love it. There will be lots of screaming and singing along on the waterfront tonight. And while you may not speak Spanish, a few songs'll be in English. And love's a universal language, papi.
7pm. $32. With Alex Matos. Festival Pier at Penn's Landing, Columbus Blvd. and Spring Garden St. elzolphilly.com
Hurry up! You have until May 27th to go get yourself measured and consulted by in-person stylists at Indochino's pop-up traveling tailors at 1518 Walnut Street, and it's a rare opportunity go get onto the bandwagon of an exploding company. Hot on the heels of SuitSupply's opening at 16th and Locust, apparently May is Suit Month in Philadelphia. And slim, tailored, well-fitting suits, too. With suits that start at $379, Indochino may actually be a more affordable option than the high-end European brand's fifth domestic permanent retail space.
But the thing about Indochino is that it's not a brick-and-mortar kind of business. In fact, you don't even really need to visit the pop-up tailor space to get on the slim suiting train, but you do need to create a profile and have a skilled friend versed in taking suit and shirt measurements (if you can't do it yourself). Once you get yourself a profile set up, then you can start playing and ordering. The customizing options are endless. And with the purchase of a suit, you get a free button-down. You can start high and get a sickening suit with a customized button-down for under $600. You choose the collar, the trim, the button placard, the buttons at the wrist, and you can even opt to embroider some initials on the pocket or cuff.
The Vancouver-born company's exploded in recent years and gotten some prime press. They've figured out a good model, especially with repeat customers, who, once they've already ordered and been happy with suiting purchases, keep coming back for more. Bonus: They guarantee the fit in a pretty cool way. Don't like how the suit feels after it's shipped? They'll give you $75 to take to a local tailor of your choosing. And they've got way more than suits: solid outerwear, ties and bowties, belts, pocket squares, vests, chinos and, of course, just cool blazers. Even these price points are hella low: Ties hover around $50, chinos under a $100, belts for $80, a trench for $300.
So the pop-up on Walnut isn't exactly a retail experience in a traditional sense. It's mostly a way for you to get a profile set up with tailor professionals who'll help you define the style you're looking for, and then put your hands on fabrics, check out shirt patterns, eye up ties, collar styles, and peep the way mannequins are styled.
A suit and shirt for $379 is a steal, especially one that's custom-tailored and comes with a fitted shirt. Why would anyone bother with a boxy, "classic" suit from Macy's, Jos. A Bank or Men's Wearhouse that's probably even pricier, when you can get hooked into a system that'll clearly be the future? This is a company that figured out how to store every customer's exact dimensions and manufacture exact fits, all online—and at a reasonable cost. Pretty sweet.
HOURS: Monday through Friday, 8am to 8pm; Saturday, 9am to 7pm; Sunday, 11am to 7pm. RSVP at indochino.com/Philadelphia or just walk in.
Tom Jones is the man on so many levels. His most recent, Spirit in the Room, is a stunning achievement from a 72-year-old stud. His 40th LP of covers—nay, let's call them interpretations—bears the Welsh superstar turning Leonard Cohen, Paul McCartney and Bob Dylan sings into gut-punching, heart-wrenching exorcisms. It'll be fascinating to watch this legendary entertainer swagger around the stage on South Street tonight. And Jones has had enough panties thrown at him to stock up a Victoria's Secret outlet. With good reason: Back in the late '60s, when he was giving us "What's New Pussycat?" and "It's Not Unusual," Jones wore tight pants and nearly-unbuttoned shirts. He moved like a maniac, and his 'fro game was tight, yet felt so natural and effortless.
In the '70s, he gave us "She's a Lady," and in the '80s, he blew Prince's "Kiss" up into a million pieces. But just about every song he's ever carried with that smooth, full-throated baritone larynx is compelling. The beauty of that gift he's carrying around in his neck is that its so capable. You want pop? Bam. A little country? Twang for days. Sad spiritual? Man, that's dark. Folksy capriciousness? Guess who just bested Joni Mitchell and Donavan.
Jones married his high school sweetheart, but don't sleep—he's like the 007 of the British Invasion. He may not tear up the stage like he did on his own TV show or in his endless slew of Vegas shows, but he's still got that legendary bulge in his throat.
8pm. $50. Theatre of Living Arts, 334 South St. 215.922.1011. tlaphilly.com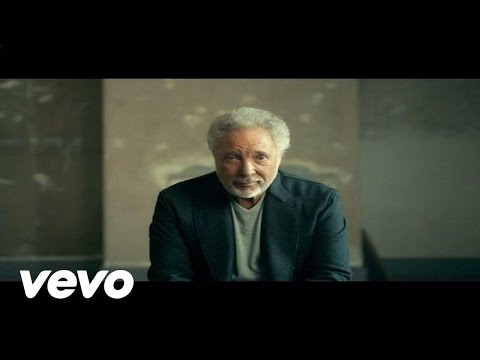 Suit Supply just landed in Philadelphia on the corner of Locust and 16th, and dandies with a healthy income should be totally pumped. The Amsterdam-born brand is now 13 years old with 44 locations internationally, but only five in the U. S. of A: Atlanta, Chicago, D.C., SoHo and now Philly. At the grand opening, dandies were everywhere. SuitSupply (they like to play with capitalization and title spacing) definitely skews preppy and/or Ivy League. They encourage suiting mixed with casual wear and sell everything from wingtips and desert boots to tuxedoes and weekend bags. They definitely want dudes to walk in and be able to walk out with an entire outfit (not sure about underwear, though) and at a modest to high-end pricing scale. The store manager I spoke to explained that his whole outfit costs about $700. And the handsome staff should hopefully style and size you right.
Adding significantly to the menswear shopping situation in Center City, SuitSupply will provide a lot of style to our city's fairly grim (for dudes, at least) fashion sense. With the departure of Club Monaco's men's section, we don't have a lot of places to pick up some high-end product that can be worn for years and in a ton of different situations. We've got Barney's, naturally, and that's great and all, but you're probably looking at a much steeper price tag on a designer suit. And while we'd love to be able to afford a Philip Lim or Theory suit, it'll probably be a little bit of a moment in time; a suit you'll take out in 10 years and think I can't wear this anymore. While we've got a nice handful of boutiques and shops that nail casual and stylish staples (like Ps & Qs and Sugarcube), SuitSupply's a great international brand for a little more luxe. And until we get a rumored Uniglo, the more international fashion we can get in Center City, the better.
The two-floor story also prominently features an on-site tailor. There's a fee associated with each specific service, but, depending on volume and timing, they want you to get your suit tailored while you shop. That being said, the silhouette of the SuitSupply man is slim. The fit of these clothes is a modern, fairly skinny cut — not so sure how the big boys'll do in this store. The suit room, downstairs, is wild, and blazers line the wall, with sizing from 30s to 50s. But beyond Macy's and heading out to King of Prussia, men have a great new option for event suiting. Meaning, you need an interview suit? A wedding or graduation suit? You can start your search with $500 in Center City and probably find a great, quality, well-constructed suit that'll cover you—maybe for the rest of your life.
At this point, you may feel inundated with Jason Collins talk. The 34-year-old free agent came out in dramatic fashion with a Sports Illustrated cover story that hits stands next week. And last night it was everywhere: from CNN to Sportscenter to, in all likelihood, your local news broadcast. And not without reason —it's a pretty huge moment in sports. As the first active male athlete in a professional sport (MLB, NHL, NBA and NFL) to come out of the closet publicly, he's earned himself a spot in LGBT history. And while we don't talk too much about athletics and professional sports here at PW Style, Collins' case deserves a moment of reflection and praise. So, let's go there.
Let's start with some details about the man: He's a Stanford alum, he grew up in California, and he played the first seven of his now 12-season career with the New Jersey Nets. He's a center and thusly 7 feet tall and 255 pounds, and he isn't shy about the fact that he's doing something pretty profound right now. Here's a significant snippet from the opening of his SI interview:
"I'm a 34-year-old NBA center. I'm black. And I'm gay.
I didn't set out to be the first openly gay athlete playing in a major American team sport. But since I am, I'm happy to start the conversation. I wish I wasn't the kid in the classroom raising his hand and saying, "I'm different." If I had my way, someone else would have already done this. Nobody has, which is why I'm raising my hand."
There have been significant figures in the glacial tide of equality in the NBA and elsewhere, and Collins is well aware that he's able to make this kind of announcement without a real fear of physical or professional consequences. From Jon Wertheim's Viewpoint piece:
"Barely five minutes into a wide-ranging, hours-long conversation, Collins expressed a debt of gratitude for the other athletes, gay and straight, who helped accelerate this climate change, as it were. If he is the trailblazer, a team of others cleared the brush. Martina Navratilova, who's not only regarded as the first active athlete to come out but also did so at the peak of her career? John Amaechi, the NBA player who came out of the closet in 2007, four years after his NBA career ended? NFL players Chris Kluwe and Brendon Ayanbadejo, "straight allies," who became gay rights advocates, especially within the last year? "The words thank you aren't enough," says Collins."
So, that's all nice and good—barriers broken, perhaps a taboo shattered and, for the most part, positive response. The NBA commish, David Stern, was interviewed with glowing and warm receptiveness. And then, of course, there were the tweets. But the fact that he got a congratulatory vote of confidence from the likes of the President Barack Obama (Michelle too!), Condi Rice, Chelsea Clinton (Stanford love) and Massachusetts U.S. Rep. Joe Kennedy III (more Stanford love), his former roommate, is pretty wild, too.
But here's the creepy part. After everyone's done praising and congratulating him, the speculating starts. Yes, he's a free agent with less-than-All-Star status—meaning, whether he gets signed for a new season and to a new team is uncertain. And some are going as far—way too far—as to suggest that this was a ploy for him to keep his career going. A media stunt. In fact, in this pretty annoying Philly Mag blog post by Gail Shister, she lays it out as plainly as she sees it: Collins can wave a homophobia flag if he doesn't get signed, and any team that picks him up could be waving a pride flag as a cash grab. It's sad, but it got that ugly that quickly.
It's a fascinating aspect of this story. Nate Silver weighed in on pure probabilities on his NY Times blog and looked to statistics to figure out the likelihood of Collins getting signed as a modest performer, with his age, in all reality, being a detriment. He's got about a 61 percent chance. And his reputation for being a physical player, a humble and modest team player less interested in scoring than getting teammates scoring, a player that comes off the bench and ropes in a significant amount of rebounds and blocks, could be the tipping point. If it gets him signed for a new season, and thus in the spotlight as an out player until his run as an NBA athlete loses steam, we'll be cheering him on with ROYGBV facepaint wherever he lands.
Lastly, to add a little more heart warmth to this whole affair, Collins wears the number 98 in honor of the year in which Matthew Shepard was kidnapped and killed in Laramie, Wyoming. This is a big week for gay athletes.
That's right, next month, Philly's go-to indie eco-fashion and lifestyle boutique will be closing the doors of their Rittenhouse location (265 S. 20th St.) forever.
But before you go sheading a tear, there is some good news. Actually, there's several pieces of good news.
With only a short amount of time to unload their selection of sustainable clothing, denim, shoes, jewelry, home accents and gifts, starting this Friday, Arcadia Rittenhouse will be having a HUGE clearance sale that'll continue through mid-May. Even better, with one less business now to worry about, Arcadia owner, Ali McCloud is focusing all of her attention on her NoLibs location (819 N. Second St.) and more specifically, expanding its collection of vintage apparel, accessories and casual men's clothing.
Also, starting this summer, the socially-conscious contemporary interior design firm, Design6 will be setting up a small studio space inside the boutique, offering everything from wallpaper, fabrics and furniture samples for inspiration to full-scale interior design services. In other words, you'll be able to spruce up your wardrobe and your apartment all at the same time. It just so happens that DESIGN 6 is the creative team responsible for Arcadia's chic décor and digs.