Hurry up! You have until May 27th to go get yourself measured and consulted by in-person stylists at Indochino's pop-up traveling tailors at 1518 Walnut Street, and it's a rare opportunity go get onto the bandwagon of an exploding company. Hot on the heels of SuitSupply's opening at 16th and Locust, apparently May is Suit Month in Philadelphia. And slim, tailored, well-fitting suits, too. With suits that start at $379, Indochino may actually be a more affordable option than the high-end European brand's fifth domestic permanent retail space.
But the thing about Indochino is that it's not a brick-and-mortar kind of business. In fact, you don't even really need to visit the pop-up tailor space to get on the slim suiting train, but you do need to create a profile and have a skilled friend versed in taking suit and shirt measurements (if you can't do it yourself). Once you get yourself a profile set up, then you can start playing and ordering. The customizing options are endless. And with the purchase of a suit, you get a free button-down. You can start high and get a sickening suit with a customized button-down for under $600. You choose the collar, the trim, the button placard, the buttons at the wrist, and you can even opt to embroider some initials on the pocket or cuff.
The Vancouver-born company's exploded in recent years and gotten some prime press. They've figured out a good model, especially with repeat customers, who, once they've already ordered and been happy with suiting purchases, keep coming back for more. Bonus: They guarantee the fit in a pretty cool way. Don't like how the suit feels after it's shipped? They'll give you $75 to take to a local tailor of your choosing. And they've got way more than suits: solid outerwear, ties and bowties, belts, pocket squares, vests, chinos and, of course, just cool blazers. Even these price points are hella low: Ties hover around $50, chinos under a $100, belts for $80, a trench for $300.
So the pop-up on Walnut isn't exactly a retail experience in a traditional sense. It's mostly a way for you to get a profile set up with tailor professionals who'll help you define the style you're looking for, and then put your hands on fabrics, check out shirt patterns, eye up ties, collar styles, and peep the way mannequins are styled.
A suit and shirt for $379 is a steal, especially one that's custom-tailored and comes with a fitted shirt. Why would anyone bother with a boxy, "classic" suit from Macy's, Jos. A Bank or Men's Wearhouse that's probably even pricier, when you can get hooked into a system that'll clearly be the future? This is a company that figured out how to store every customer's exact dimensions and manufacture exact fits, all online—and at a reasonable cost. Pretty sweet.
HOURS: Monday through Friday, 8am to 8pm; Saturday, 9am to 7pm; Sunday, 11am to 7pm. RSVP at indochino.com/Philadelphia or just walk in.
When I lived in Brooklyn, I made it to the Flea once. There were bikes of all shades and colors, cool jewelry (I bought some Erica Weiner stuff), furniture that made me daydream of the budget and apartment I'd one day have, oh and food. And drink. Pretty sure I had a bangin' pink lemonade. I never thought the spot was so organized that it could up and declare a new location. Like Philly. But on June 2nd, a Sunday, the Brooklyn Flea arrives at the Piazza. The five-year-old successful flea market will have its first weekend in the Jared Kushner-bought Bart Blatstein monstrosity in just a few short weeks.
Kushner's the husband of Ivanka Trump, and he owns the New York Observer. He's teamed up with Flea co-founder Jonathan Butler and Eric Demby to bring their model to a Philly space, their first moment of expansion. We're hoping it's a continuation of a trend; seems like New York's finally seeing the beauty of our fair city. In the not-too-distant past we've seen stuff like 3rd Ward, SuitSupply, Joe Coffee and, wait, is that Uniglo coming to Philadelphia? Man, it's awesome.
Here's the rundown on the Philly Flea: It's a curated shopping and food experience for your Sunday morning and afternoon in Northern Liberties, and it launches on June 2. There are limited spots, a fee, an application process, and the powers that be pick and choose to achieve a blissful mix of art, furniture, vintage, modern, crafty, handmade, prefab and mad food. (Among the vendors slated are Philadelphia Salvage, Three Potato Four, At Home Modern, Peg & Awl and Forage Haberdashery.) Brooklyn Flea's been a fertile starting place for dozens of businesses looking to start small, build clientele and create a name for itself before moving into a brick-and-mortar location. No doubt that'll happen in our Philly locale, and it's exciting to see which startups will get the green light from the Philly Flea team.
The Piazza's one weird space. But did you know that it can contain nearly 8,000 people? There's no other space within a short radius of Center City that can so easily and professionally host such an excellent collection of vending tables and tents. There've been maybe a dozen businesses that have come and gone since Blatstein cut some deals for cheap rent in the piazza's youth, a result of a number of factors, no doubt. Personally, I have no desire to dine at a place like Gunner's Run (again). But when the Flea's chosen food vendors populate the Brooklyn Philly Flea, they'll pretty easily become the most solid eats outside of the dependable Bar Ferdinand and El Camino Real that will neighbor the flea (and benefit handily).
It's just good all around: New York expanding to Philadelphia, sophistication in the form of curated shopping, a thing to do every weekend and a revitalization of one weird, underused space. Starting in June, you've got a good reason to head up, if nothing else for a good place to stroll with a coffee in hand and peruse high-to-low-end goods and art. Plus there's like a 1000-percent guarantee that some cuties'll be shoppin' too.
Also, one quick note about the Flea's June 2 opener: Since it's the day after the sure-to-be-bangin' Roots Picnic, call it the official "Roots Family Post Picnic Brunch," 'cause according to insiders, Questlove and a slew of other dope local DJ are set to rock the Piazza stage.
This just popped into our Inbox from the Morgan's Pier team:
"We can't believe it's almost here! Our doors re-open TODAY at 4pm, and the kitchen fires up at 5, with some exciting new additions and some old summer favorites.
Dave P of Making Time will be kicking-off our entertainment season in a BIG way with a FREE DJ set of futuristic sounds for your ears from 10pm-2am! We've also got a weekend of incredible DJ's lined up like Harvard Bass, Liv Spencer + Prince Language. See the full list here and click here to RSVP for FREE admission to this Friday & Saturday's shows!
Keep the dance vibes going all summer with local DJs every weeknight, and DJs from across the globe every weekend—like Simian Mobile Disco, James Murphy of LCD Soundsystem, and Dimitri From Paris.
Throughout the season, our buds over at R5 Productions are pulling out all the stops with FREE shows every Wednesday Night—including some heavy-hitters like Cold Cave, Ted Leo and the Pharmacists, and We Were Promised Jetpacks—from June 5th-August 28th.
DINING
This year, we'll have a picnic menu, with all items around $10, that's foodie, vegan, veggie, kid, omnivore—you name it—friendly. This menu is served in our Picnic Area. Although we won't be taking reservations for this section, with 300 seats, there should be plenty of room for all.
In addition to the picnic options, there's also a $30 fixed price menu, served exclusively in the elevated Dining Area. Space is limited so we encourage you to make your reservations here.
You can always find our upcoming events, specials and information at MorgansPier.com and for our nightly dinner specials & updates as they happen keep up with us on Facebook and Twitter. Can't wait to see you at the Pier!
xoxo,
MP"
Man, oh man. We'd been checking in on the site to see what kind of shows and schedule they were booking, but we weren't expecting this kind of fullness. Not gonna lie: In reading the hours of operation—and by that, we guess, they mainly mean when the kitchen's open, not how late they'll be serving drinks—it's gonna be a service industry summer at the Pier. The picnic menu's available from 5 to 11pm Sunday through Thursday and only 5 to 10pm on Friday and Saturday.
Things I can't wait to put in my mouth from that menu: Smoky Party Wings; honey + chili glaze ($7.50), Blistered Shishito Peppers; ranch dressing + lemon wedge ($7.00), BBQ Pulled Mushroom Buns; house tofu + cucumber salad ($6.50), Really Good Fries; spicy salt + daily aioli (Side $3.00/Basket $7.00), Poached Lobster & Bibb; green goddess + brioche crumbs ($10.00), White Fish Salad Sammie; baby arugula + pickled red onion ($8.00), Slow Roasted Bacon Sammie; pickled cabbage + spicy mustard ($7.50).
Oh, and the talent. A handful of shows that made our eyes bug: a Classixx DJ set on Friday, June 14th ($5.00), a Cold Cave show a few days later on Wednesday, June 19th (free), then a Simian Mobile Disco DJ set on Saturday, the 22nd ($5.00), and OMG a Small Black free show on Wednesday, June 26th, and DAMN a James Murphy DJ set on the weekend of July 4th ($10.00) on Saturday night, the 6th). There's obviously a ton more booked, but that's just the tip of the iceberg and the tip that's closest to May.
Check out this cool lil' mini-short doc about DFA records to get excited for James Murphy to visit our little pier on Columbus Ave.
On Friday, May 3rd, Preston & Steve from the 93.3 WMMR morning show hosted the reopening of the uber-popular Lorenzo & Sons Pizza on South Street, which closed last June after a fire consumed its interior. A crowd of supporters showed up to celebrate and eat pizza at the South Philly favorite, and Lorenzo's donated 50 percent of the proceeds from the entire day's sales to Philabundance.

Image c/o CBS News.
So everyone's busting out a full-on "Summer Movie Preview" these days. It's the first week of May and, well, there's that Iron Man movie. It nearly set first weekend release records again (holding that top spot is, naturally, that Avengers film). Which is a perfectly appropriate analogy for what summer movies tend to be about: being huge. Effects! Razzle dazzle! Big budgets! Comic-book movies! Remakes! Sequels! Adaptations of Already-Great Pieces of Art That Don't Need to Be Made into Movies! Of course, there's a bunch of indie movies that'll win your hearts this summer. But we'll get to those in time. For now, let's just prioritize the ones everyone's going to go see to beat the heat once it plateaus above 85 degrees.
We'll do it like this: there are a TON of movies coming out before now and September. We're not even going to touch August because, well, that feels really far away (and there's actually a bunch of bullshit hitting screens that month). So for the months of May, June and July, we'll give you a fairly succinct list in order of how excited we are for it and a tidbit about the film via other sources, like the glorious IMDB (the idea of synopsizing all these mediocre movies makes me nauseous). Plus, some trailers.
MAY
The Great Gatsby (May 10)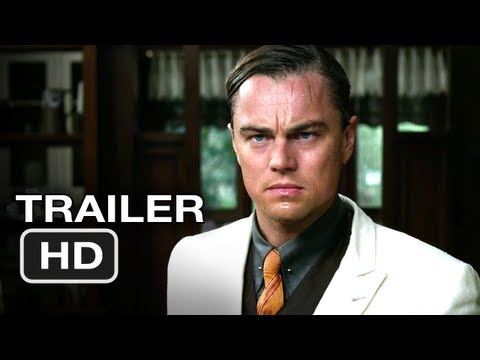 Before Midnight (May 24): "We meet Jesse and Celine nine years later in Greece. Almost two decades have passed since their first meeting on that train bound for Vienna."
Now You See Me (May 31): "An FBI agent and an Interpol detective track a team of illusionists who pull off bank heists during their performances and reward their audiences with the money."
Star Trek Into Darkness (May 17): "After the crew of the Enterprise find an unstoppable force of terror from within their own organization, Captain Kirk leads a manhunt to a war-zone world to capture a one-man weapon of mass destruction."
After Earth (May 31): "A crash landing leaves Kitai Raige and his father Cypher stranded on Earth, 1,000 years after events forced humanity's escape. With Cypher injured, Kitai must embark on a perilous journey to signal for help."
Fast & Furious 6 (May 24): "Agent Hobbs enlists the aid of Dom and team to help bring a rival gang, led by Owen Shaw, to justice. In exchange for clear records, they must put an end to their schemes, no matter how personal the cost."
The Hangover Part III (May 24): "This time, there's no wedding. No bachelor party. What could go wrong, right? But when the Wolfpack hits the road, all bets are off."
JUNE
Much Ado About Nothing (June 7): "A modern retelling of Shakespeare's classic comedy about two pairs of lovers with different takes on romance and a way with words."
World War Z (June 21): "United Nations employee Gerry Lane traverses the world in a race against time to stop the Zombie pandemic that is toppling armies and governments and threatening to decimate humanity itself."
Man of Steel (June 14): "A young journalist is forced to confront his secret extraterrestrial heritage when Earth is invaded by members of his race."
I'm So Excited (June 28): "When it appears as though the end is in sight, the pilots, flight crew and passengers of a plane heading to Mexico City look to forget the anguish of the moment and face the greatest danger, which we carry within ourselves."
This Is The End (June 14): "While attending a party at James Franco's house, Seth Rogen, Jay Baruchel and many other celebrities are faced with the apocalypse."
White House Down (June 28): "While on a tour of the White House with his young daughter, a Capitol policeman springs into action to save his child and protect the president from a heavily armed group of paramilitary invaders."
JULY
Only God Forgives (July 26): "Julian, a drug-smuggler thriving in Bangkok's criminal underworld, sees his life get even more complicated when his mother compels him to find and kill whoever is responsible for his brother's recent death."
The Lone Ranger (July 5): "Native American warrior Tonto recounts the untold tales that transformed John Reid, a man of the law, into a legend of justice."
Pacific Rim (July 12): "When an alien attack threatens the Earth's existence, giant robots piloted by humans are deployed to fight off the menace."
The Wolverine (July 26): "Wolverine makes a voyage to modern-day Japan, where he encounters an enemy from his past that will impact on his future."
R.I.P.D. (July 12): "A recently slain cop joins a team of undead police officers working for the Rest in Peace Department and tries to find the man who murdered him."
Suit Supply just landed in Philadelphia on the corner of Locust and 16th, and dandies with a healthy income should be totally pumped. The Amsterdam-born brand is now 13 years old with 44 locations internationally, but only five in the U. S. of A: Atlanta, Chicago, D.C., SoHo and now Philly. At the grand opening, dandies were everywhere. SuitSupply (they like to play with capitalization and title spacing) definitely skews preppy and/or Ivy League. They encourage suiting mixed with casual wear and sell everything from wingtips and desert boots to tuxedoes and weekend bags. They definitely want dudes to walk in and be able to walk out with an entire outfit (not sure about underwear, though) and at a modest to high-end pricing scale. The store manager I spoke to explained that his whole outfit costs about $700. And the handsome staff should hopefully style and size you right.
Adding significantly to the menswear shopping situation in Center City, SuitSupply will provide a lot of style to our city's fairly grim (for dudes, at least) fashion sense. With the departure of Club Monaco's men's section, we don't have a lot of places to pick up some high-end product that can be worn for years and in a ton of different situations. We've got Barney's, naturally, and that's great and all, but you're probably looking at a much steeper price tag on a designer suit. And while we'd love to be able to afford a Philip Lim or Theory suit, it'll probably be a little bit of a moment in time; a suit you'll take out in 10 years and think I can't wear this anymore. While we've got a nice handful of boutiques and shops that nail casual and stylish staples (like Ps & Qs and Sugarcube), SuitSupply's a great international brand for a little more luxe. And until we get a rumored Uniglo, the more international fashion we can get in Center City, the better.
The two-floor story also prominently features an on-site tailor. There's a fee associated with each specific service, but, depending on volume and timing, they want you to get your suit tailored while you shop. That being said, the silhouette of the SuitSupply man is slim. The fit of these clothes is a modern, fairly skinny cut — not so sure how the big boys'll do in this store. The suit room, downstairs, is wild, and blazers line the wall, with sizing from 30s to 50s. But beyond Macy's and heading out to King of Prussia, men have a great new option for event suiting. Meaning, you need an interview suit? A wedding or graduation suit? You can start your search with $500 in Center City and probably find a great, quality, well-constructed suit that'll cover you—maybe for the rest of your life.
Exciting things are happening in this weird little pocket of Northern Liberties that, three years ago, I would have never imagined possible. At 529 W Girard Avenue, David Gavigan's opening up a really cool new business called Everybody Hits – a humble batting cages enterprise for folks to go get some softball and baseball in their lives, all year round. We're not breaking any stories here; Gavigan's gotten love from Naked Philly, Hidden City and Philebrity, getting our mouths watering for the grand opening. And he's so so close to opening up his doors for the greater good of Philadelphia. He's just waiting on the city. It make take a few more minutes.
There's nothing quite like getting in that batter's box, making contact and sending that fat golf ball flying. Yeah, there's everything from slow pitch softball to 75 mph baseball. And even if you don't play on a slow pitch softball team, you might want to start here and get some good contact goin'. Even when it's meatballed to you, it takes a few pitches to get your eyes and your arms talkin'. If you've been waiting for this convenience to come closer to Philly, and plenty are waiting impatient because the closest cages to Center City are a solid 15-minute DRIVE, get pumped. Forget tryin' to public transit it out there. Now loads of Philadelphians can walk, bus, and bike to some indoor athletic leisure times.
Alright, some nitty gritty: food and drink, hours, prices and rates. Food's going to be on the minimum but he's got a handful of picnic tables and the concession'll keep it to dry goods and soft drinks; pretzels, gum, popcorny stuff and non-alcoholic beverages. Of course, if and when you rent out the place, you can do whatever you want as long as you act like an adult human being. One round of 16 pitches is $2.25; 5 rounds is $10; a 30-minute rental in one cage is $35 and an hour's $60; an hour of all three cages, and essentially the whole place, is $125. On weekdays, he'll open doors from 3p-8p with longer hours on the weekend, opening at noon with lights out at 8p. However, being on a team himself, Gavigan's looking forward to working with teams all over the area, extending hours for facility rentouts earlier and later than hours – get a team together and you can rent any weekday from 9a-noon and on the weekends from 8-10p. Schedule four hours and you get an hour for free.
But you know what? The sky's the limit with this space. Wanna throw a big ole' baseball party? Rent it out, get a keg, order a dozen pizza pies, screen some Phillies and don't get hit by a pitching machine (helmets required for everything faster than slow pitch softball hitting). I'd go to that party. Think about all the cute dates you can go on here, or birthday parties you can have for your kid. The space is all ages, so during business hours, if the space isn't rented, you can expect family friendliness all the way. Can't wait to start crushing balls here all summer and hitting up the area attractions that aren't far, either: Borderline Records, the impending Third Ward, shoot, maybe we'll work up a sweat and go for a swim at the pool on 321 Fairmount and get a beer at North Third. Gavigan's single-handedly making Summer 2013 a little more awesome.