Over the past couple years, Philadelphia Black Gay Pride has experienced a renaissance of sorts. Celebrating 15 years strong with new, young leadership and ambitious partnering with a ton of different community friends, their 2014 Pride celebration is straight-up nuts. It's so robust, we can't even scratch the surface. (For real: Check out the thorough deets at phillyblackpride.org.) In fact, festivities are already in full swing, as it kicked off Sunday with a Mr./Miss Philadelphia Black Gay Pride at the Adrienne, and there's a night for the youth at the Attic tonight.
The real meat-and-potatoes of PBGP's line-up gets kicked off Wednesday: Tabu's playing host to a College Night party called Frat House, a student cutie edition of Josh Schonewolf's Ratchet Wednesday with appropriately-themed drinking games and giveaways. Then on Thursday, there's a One Night Stand Poetry Slam at 4 Fathers, where some well-deserved finger snaps will be doled out, and a $75 prize goes to the best slam poet.
But Friday night's when the weekend really gets turned up.
Celebrating 15 years, PBGP has really pulled out all the stops on this one: an early ball (6 to 8pm) at The Stadium Holiday Inn in South Philly that will be bonkers. They're calling it a "Party Monster Mini Ball DELUXE." Yes, there will be categories, from Butch Queen Face to "Old Way/New Way Pop Lock and Drop It."" There are many more, including a Grand Prize Performance as a House—the winners take home $1,000—that's certain to be worth the trip.
Still, there's so much more: PBGP's "Mind, Body & Soul Fair" on Saturday (noon to 3pm), which won't be like most health fairs because there'll be Zumba, yoga, health screens, manis, pedis and much more (Brice Johnston from "Survivor" will be there, and he's real cute.); a "Single in the City" mixer, a clever riff on speed dating at Ladder 15 that won't be tiresome or painful (4 to 6pm), and a Broadway brunch with the cast of Mighty Real: A Fabulous Sylvester Musical, including the super-fab, Tony-nominated Sheryl Lee Ralph. GAG! It's at noon at Smokin' Betty's on Sunday, and it's totally free. Stick around for the finale, too, a day party (1 to 6pm) at the RAW Courtyard on Sansom for some extended daytime drinking in the sun.
There are some sweet Uber deals to be had ($20 credits with a discount code) and tons of late-night party offerings, thanks to Christopher Hunter Entertainment's Simply Christopher. He's got nights at Encore (112 Chestnut) on Thursday, Vanity (2102 Market) on Friday, Voyeur (1221 St. James) on Saturday, and a super-fly "Sex on the Ceiling" White Party on Sunday night at Whisper (1712 Walnut) with R&B sweetie Sevyn Streeter as a special guest to bring the house down.
Happy Pride, brothers and sisters in LGBTQAness. Philly, let's do this!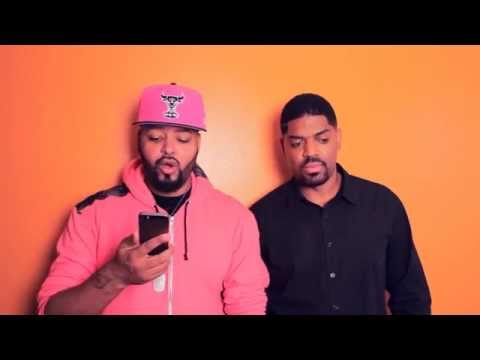 This Sunday is an opportunity for the best kind of gay brunch you could possibly wish for: all class, a great cause, super food and drink, live entertainment, prizes and, clearly, fab company. Plus, you don't need a reservation for ten on a Sunday afternoon because it's already been made—you just have to RSVP/buy a ticket. Fine, they're a little pricey at $75 for general admission, and VIP is $125, but look at what you get:
"Here's the deal: Brunch, unlimited mimosas, Bloody Marys (made w/Tito's Handmade Vodka!), wine, beer, raffle prizes, silent auction, live jazz music (by performers from the upcoming OutBeat jazz festival hosted by William Way)."
Curious about the raffles? Look at this list o' prizes:
- 2 All-Access Passes to OutBeat, the nation's first queer jazz festival, hosted by the William Way LGBT Community Center this September
- El Dorado Rum gift basket
- Tito's Handmade Vodka gift basket
- LUSH Fresh Handmade Cosmetics gift basket
- Martha Graham Cracker Cabaret package
- Bearded Ladies Cabaret
- "Alaska: Stevie Nicks" cabaret (NYC)
- Pet Acupuncture by Dr. Michael Anthony
- The Raven (hotel and restaurant in New Hope) gift package
- Bucks County Playhouse (theater in New Hope)
- Pig Iron Theater Company gift package
- 2 tickets to Throwing Shade LIVE at Johnny Brenda's
- 2 tickets to "Evita" at The Kimmel Center
- 2 tickets to Opera Philadelphia's "A Coffin in Egypt"
- 2 tickets to Philadelphia Theatre Company's "A Boy and His Soul"
- InterAct Theatre Company
- 2 tickets to Plays & Players Theatre's "Sex, Drugs, Rock & Roll"
- 4 tickets to GayFest! from Quince Productions
- Ticket to My Big Gay Italian Funeral (NYC)
- First Person Arts
- Underground Arts
- 4 tickets to "A Boy and His Soul"
- Philly Sports Team apparel from Mitchell & Ness
- Autographed copy of Christopher Rice's "The Heavens Rise"
- Bundle of LGBT-themed DVDs from Breaking Glass Pictures
- Cantina Dos Segundos dining certificate
- Fergie's dining certificate
- Pennsylvania 6 dining certificate
- Franklin Mortgage and Investment Company gift certificate
Now, let's get down to IFD.
I had a moment to chat with Marquise Lee, Philly's main IFD man, a board member who's worked hand-in-hand with founder Nathan Manske for years. Hopefully, you know the basic details about I'm From Driftwood as a project and as a site—the online story archive details coming-out stories around the country, and its mission is pretty much three-fold: "To let people know that they're not alone; someone in the community can go on the Internet and can see someone from their hometown or the next town over," Lee explains on the phone. In small towns or big states where the nearest city or liberal cluster can be a five-hour drive, this is an especially huge and reaffirming notion. "The second part is reaching out a hand to the straight community. The stories are non-confrontational. Sometimes we enter into dialogues with two different perspectives, but if you choose to watch it, there's not an argument to be had. If you're watching, you kind of take it for what it can be taken for. It's inviting and apolitical."
This could be one of IFD's strongest weapons. How can you deny a queer person's personal narrative? It's way harder to deny a human their personhood when you see them cry as they tell stories of being beaten for their innate desires and hopes for love.
"The third aspect," Lee continues, "involves the idea of storytelling in general. Storytelling is innate in human beings, and that's where you get a lot of empathy. If someone's telling a story, you're kind of placing yourself in their experience. You put your experiences aside for a moment, and you tend to have empathy and that changes minds."
What seems like a pretty simple notion—an LGBT story archive—turns out to have all kinds of watershed positive consequences. But on a very basic level, "If people in the LGBT community can be seen as human beings by telling their stories," Lee says, essentially, it proves that "we're not all that different."
Struggles, sadness and tough times are not only shared experiences; they're often the ties that bind us: "Stories about heartache and a breakup—everyone has had a breakup story and can identify with it. The vast majority of stories are just ordinary people living their lives."
So if you can, help keep Philadelphia's contribution to this outstanding national program lively and strong by treating yourself to a top-notch courtyard brunch in a building that stands for our city's ongoing commitment to honoring every corner of our community.
Plus, let's face it: A couple rounds of bloodies, a plate of eggs, plus tax and tip, and you'll be spending $50 after waiting in line for a table you'll get for an hour. Right?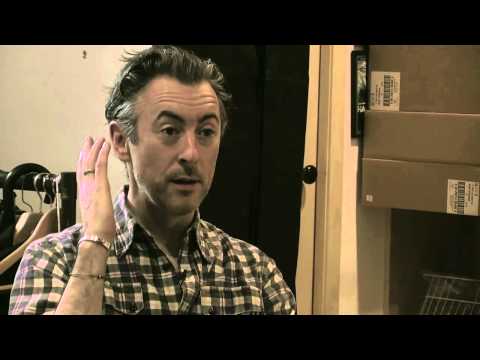 I don't get it. No one seems to be on board with this guy. I keep looking for my usual high-minded music critique sites to post a positive review (you know the ones: AV Club, P-Fork, Stereogum, etc.) or a review at all; meanwhile, his Metacritic aggregated score is a paltry 59. His debut LP, Sweet Disarray, came out on April 1st on Capitol. The 23-year-old's an alum of the Paul McCartney-connected Liverpool Institute for Performing Arts, and because he won the Musicians Benevolent Fund's national Songwriter of the Year Award, Croll earned a one-on-one with Sir Paul himself.
I think his new one, a record I've listened to at least ten times since it arrived on Spotify, is refreshingly simple but lovely. It's pleasant for a number of reasons and contexts, and though I see some criticisms of it being too shallow ("I just want to compliment your soul" is bandied about as a sappy, corny chorus) as having some merit, I think it's pretty typical that music not considered "strong enough" or "complex enough" gets ignored and in some cases, just plain hated on. (Really—a D+, man?)
If I were to pinpoint why I've been enjoying Disarray so much, it's probably because it has notes and flavors of a lot of some of my favorite indie rock bands that pull out polyrhythms and feel like summer: Yeasayer, Local Natives, Vampire Weekend, Cults, Owen Pallett and even Paul Simon's unending Graceland influence. He's toured in support of HAIM and sounds like he'd fit nicely alongside newbs like CHVRCHES, St. Lucia and maybe even Phantogram. Croll even cites De La Soul as an inspiration. Do all of these records and bands just have more teeth or grit? Are media folk collectively ignoring him because he's white, wears glasses and sings lines like "If you ever come 'round to my house, take your shoes off at the door/ Cos it's impolite not to, you'll be damaging my floor?"
He's a gifted songwriter, clearly (the award and all), but also has a knack for production and arrangement. His compositions are nicely layered, with tones of a wide variety of genres making their way into the pleasing final package: gauzy synth pop, tribal-inspired percussion, chunky synthetic beats and nicely light vocals. It all seems like a one-man show—the man's an multi-instrumentalist, anyway.
The first single, "From Nowhere" (below), is a great first track for Sweet Disarray. And the subsequent run of the next four songs contains two singles: "Compliment Your Soul" and "In/Out." I'm really not even the slightest bit mad about the corniness of complimenting a soul; maybe I'm a romantic, but I like it. If you're intrigued by the singles and Spotify spins, you can scope him at Union Transfer two Sundays from now (4/20).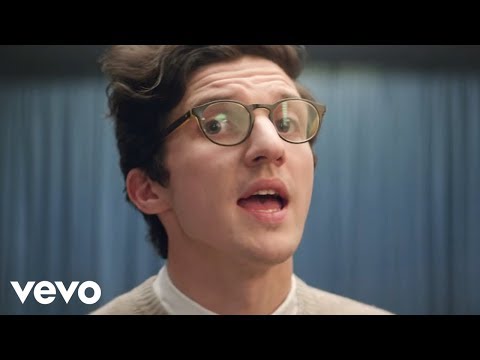 Not sure if you noticed in our Spring Guide that we gave you a week-by-week blow of records and shows to dig your teeth into in the coming months. But that really only scratched the surface. The next couple months see most venues in town really kicking up their live music game. Of course, there are a few shows we've talked about already: In the immediate future, you can check out Asher Roth's gig at the Barbary on the 2nd, and as May concludes, you can get your Roots Picnic on. But here, we've dutifully compiled, venue by venue, the shows that look most exciting (especially after that rainy weekend) for the months of April and May.
Electric Factory
Friday, 4/18 – Carl Cox
Saturday, 4/19 – Christina Perri
Wednesday, 5/7 – Black Label Society
Tuesday, 5/13 – Elbow
Saturday, 5/17 – Mastadon
Friday, 5/30 – Ingrid Michaelson
Wells Fargo Center
Tuesday, 4/22 – Miley Cyrus
Monday, 4/28 – Cher with Cyndi Lauper
Monday, 5/12 – Lady Gaga
Monday, 5/29 – Barry Gibb
The Trocadero
Thursday, 4/3 – Bayside
Wednesday, 4/9 – Johnny Popcorn
Friday, 4/18 – Stephen "Ragga" Marley
Tuesday, 5/6 – Against Me!
Tuesday, 5/13 – The Faint
Tuesday, 5/22 – Magnet magazine's 21st birthday party with Guided By Voices, Surfer Blood and Titus Andronicus
Union Transfer
Thursday, 4/3 – Real Estate with Pure X
Friday, 4/4 – The Dillinger Escape Plan
Saturday, 4/5 – James Vincent McMorrow
Thursday, 4/10 – Cloud Nothings
Saturday 4/12 – Thee Silver Mt. Zion Memorial Orchestra with Bardo Pond
Friday, 4/18 – The Black Lips
Saturday, 4/19 – Tycho with Gardens & Villa
Sunday, 4/20 – Dan Croll
Wednesday, 4/23 – Baths
Monday, 5/5 – Wye Oak with Braids
Wednesday, 5/7 – Bombay Bicycle Club with Royal Canoe
Thursday, 5/8 – Mogwai
Monday, 5/12 – of Montreal
Tuesday, 5/13 – Metronomy with Cloud Control
Wednesday, 5/14 – Chromeo
Thursday, 5/15 – Swans with Jenny Hval
Wednesday, 5/21 – Conor Oberst
Friday, 5/30 – Sharon Jones & The Dap-Kings
Saturday, 5/31 – The Menzingers
Johnny Brenda's
Monday, 4/14 – I Break Horses
Friday, 4/18 – TJ Kong and The Atomic Bomb (record release)
Saturday, 4/19 – Philly Loves Def Jam
Thursday, 4/24 – Avey Tare's Slasher Flicks
Friday, 4/25 – Low Cut Connie
Saturday, 4/26 – The Hood Internet with DJ Apt One
Tuesday, 4/29 – Jessica Lea Mayfield
Wednesday, 5/15 – Angel Olsen
Thursday, 5/16 – Owen Pallett
Monday, 5/19 – The Pains Of Being Pure At Heart
Wednesday, 5/21 – MØ
The Tower
Saturday, 4/12 – The Wanted
Sunday, 4/13 – Taking Back Sunday with The Used
Friday, 4/25 – M.I.A.
Thursday, 5/1 – Ledisi with Robert Glasper Experiment
Friday, 5/2 – Nickel Creek
Saturday, 5/10 – Thievery Corporation
Wednesday, 5/14 – HAIM
Boot & Saddle
Wednesday, 4/2 – Birdie Busch with Harsh Vibes
Thursday, 4/3 – Pattern is Movement (record release)
Sunday, 4/6 – Dean Wareham
Thursday, 4/10 – Psychic Teens
Friday, 4/11 – Work Drugs
Sunday, 4/13 – The Menzingers' Rented World listening party
Monday, 4/14 – S. Carey
Friday, 4/25 – Woods with Quilt
Wednesday, 5/7, 5/14, 5/21, 5/28 – Hoots and Hellmouth
Tuesday, 5/20 – Young Widows
The TLA
Thursday, 4/3 – Cam'ron with Smoke DZA
Friday, 4/18 – Boy George
Sunday, 4/20 – 9th Annual Zombie Crawl
Monday, 4/21 – Extreme Midget Wrestling
Wednesday, 4/23 – Riff Raff
Friday, 4/25 – TECH N9NE with Freddie Gibbs
Saturday, 4/26 – Toadies
Monday, 4/28 – Better Than Ezra
Tuesday, 4/29 – YG with DJ Mustard
Saturday, 5/3 – Iggy Azalea
Thursday, 5/8 – Mobb Deep
Saturday, 5/10 – Ozomatli
Thursday, 5/15 – Morcheeba
Friday, 5/16 – Tokyo Police Club
Thurdsay, 5/29 – Yann Tiersen
The Keswick
Friday, 4/4 – Los Lonely Boys
Saturday, 4/5 – Keb 'Mo (acoustic)
Thursday, 5/29 – Jamie Cullum
Friday, 5/30 – Eels
World Cafe Live
Saturday, 4/5 – Amy Ray
Sunday, 4/13 – Nina Persson
Tuesday, 4/15 – Jose James
Tuesday, 4/22 – The Milk Carton Kids
Saturday, 4/26 – Joan Osborne
Monday, 5/5 – Suzanne Vega
Saturday, 5/10 – Keren Ann
Sunday, 5/18 – Uh Huh Her
Some other R5 shows
Friday, 4/25 – Perfect Pussy at the Church
Sunday, 4/27 – Hauschka at the Church Sanctuary
Wednesday, 4/30 – Margot & The Nuclear So & Sos at the Church
Thursday, 5/15 – The Districts at the Church
Friday, 5/16 – OFF! at the Church

Every once in a while, you get these catalogues in the mail that are just absurd fantasy objects. The winter one was exceptionally brilliant because it was more like unisex luxury gift ideas: housewares, jewelry, art objects, high-ass high-end jackets, dishware, etc. My roommate and I playfully picked out our favorites, as if we'd be able to afford giving each other a $775 vase. However laughable the prices are, these little (expensive) print catalogues are little fantasy trips down Luxury Lane, like a dreamy departure from dreary lower middle-class working life. What can be even more fun is purely sizing up these excruciatingly expensive goods on aesthetics alone.
"Who cares about the price tag? That shit's ugly!" I find myself exclaiming. Well, what I did with the newest mailer, "Extra Credit," was select my favorites for your consideration, and hopefully you'll play along at home. You can see what I picked and be all "Gross" or "Preach." Here were my earmarked favorites for you to consider (or maybe for Barney's to offer as a miracle spring gift):
Grommeted loafers?! How about these ones from Saint Laurent? I'm not too keen on "loafers" in general, especially basic black ones that look like shoes Frank Wheeler would wear from Revolutionary Road — footwear that would solicit a firm stamp of approval from Arthur Miller. But these punk things up a little and go for a paltry $795.
Photographed for the catalogue in a much darker blue, closer to a navy with deep brown braided-leather ties, these at least give you a hint of their appeal. They're called "nubuck drivers," and though the idea of "driving shoes" kind of makes me want to hurl, with the temperatures warming up, I can almost feel the simple pleasure of wearing shoes without socks. And it'd be nice if my little piggies were cradled in these $495 beauties from Tod's.
Naturally, these images don't really capture what would, I'm sure, be luxuriously-appointed details. But what I found a couple months ago, eagerly shopping along Walnut Street for a decent briefcase, is that they're really hard to get right. Simplicity, sometimes, is the most elegant fashion statement. No need for pomp and flash when you have quietly subdued but extraordinary accessories like a Les Essentiels de la Vie briefcase that goes for a mere $1,250 (the Rag & Bone one's pretty fly, too, and way more "affordable").
Fantasizing about weekend trips has begun! To the beach or lake or mountain house, it doesn't matter — we can almost smell the fresh air. It can sound a little silly, but a weekend bag really does function beautifully: couple pairs of shorts, shoes, some towels and toiletries. Give yourself a little room, and you can even toss in a tablet and some books. Back in the day, when I worked at Club Monaco, I used my discount to buy an expensive black one, a mix of nylon and leather, that I've used countless times. It's a sound investment (of course, I'd probably shoot for one under $300, but that's not what we're doing here) if you can pull it off. And this Saint Laurent one is drool-worthy. Those zippers and dangling details would catch my eye on a handsome traveler on the train. Cough up a cool $2,500 for one, and don't eat or drink for five months!
Sunglasses season! These Oliver Peoples beauties caught my eye and, online, they come in a much greater variety of price and color. A classy tortoise is the way to go: timeless, handsome, masculine and elegant. The lighter ones seem to be for the mildly braver and bolder gentleman, but the dark numbers will never, ever go out of style. You're only a crisp $495 away from finely framing your face!
P.S. Though we have a Co-Op in town, you won't find many of these luxury goods in-house. You'll have to go to New York, Brooklyn or Boston to touch and feel this magic. It doesn't hurt to dream, does it?
JAM ON THE RIVER
Okay! We got some news this morning about the lineup for what is sure to be a pretty chill but awesome collection of acts at the Penn's Landing River Stage. Did a little rooting around and realized that all of these bands basically fall under chill, ambient, jammy with a little bit of rhythm and funk—kind of like Tortoise or Sound Tribe Sector 9. But you've probably heard of Lotus: Mike Greenfield, Mike Rempel, Luke Miller, Jesse Miller and Chuck Morris formed at Goshen College (Indiana) in '99 and now call Denver and Philly home. They're an instrumental electronic band; I even found the word "jamtronica" in use on their Wiki page. In fact, this "Jam on the River" should basically be renamed "Jamtronica on the River." Even though Grimace Federation, a Philadelphia trio who use the phrase "blisscore" on their Facebook page and have a working relationship with Aesop Rock, it seems a pretty coherent theme. Almost like a mini-Camp Bisco.
This hasn't happened in six years—and you should see the list of folks who've played this ceremonious seasonal marker in the past. From the presser: "Jam On The River was known as the unofficial start to the summer and has a long, storied past with many of the top artists in world, including: Bob Weir, Deadmau5, Dr. Dog, Bassnectar, The Disco Biscuits, Ween, Al Green, The Flaming Lips, Sound Tribe Sector 9, Lotus, The Avett Brothers, Common, Grace Potter & the Nocturnals, John Butler Trio, Dark Star Orchestra, Cypress Hill, The Wailers and so many more."
Sounds like the lawn chairs need a washing, and the vaporizer needs to get charged up.
DIANA ROSS
HOLY. CRAP. Ms. Diana Ross is coming to Philadelphia, and The Mann says she's going to play a bunch of hits from her massive collection of career-spanning divadom. This is a little insane. Hot on the heels of a fun season evaluation we did on Thursday, it's a pretty big get. I'm not sure who's going to be in charge of making sure she's comfortable and happy because that is someone that I don't want to be. If I'm being completely real, I kind of wish that she'd booked at the Dell Center—still dying to know who they've booked this summer. Hopefully, they got at least one great like Ms. Ross (or Chaka Khan). Still, this one will almost definitely sell out. Who doesn't love her? I bet there are a dozen old has-beens who've been thrown under the bus by her (all hair and sequins), but whatever!
THE BOYD
This story's long, and I'll go ahead and slip you this post for a full timeline. But on Friday, The Philadelphia Historical Commission granted Live Nation (via developer Neil Rodin) a "hardship demolition permit" that will convert the historical theater into a multi-plex. All kinds of folks are both pumped and pissed that this landmark's getting a gut-job, but it passed with endorsements from Rittenhouse Row, Center City Residents Association and a few nearby apartment complex representatives. There were whispers of bringing it back to life (or, like they did in Wilmington, turning the Queen Theater into a World Cafe Live) and a big ole IMAX theater, but the real cries are that it'll be a useless theater in a couple years that shrivels up and dies. Kind of like the Rave or the Bridge? We will keep you posted on its progress—because this is going to be fascinating.
When Kurt Souder and Jennifer Burks got a prompt from the folks at Philadelphia Fashion Week to whip up a capsule collection, it sparked something in their creative trajectory. They'd both been toying with ideas and designs, but hadn't been given the opportunity to show fashion-y people what they're all about—that is, until last month, when they ushered out a handful of looks that ended up being some of the most memorable of the whole show. And on a three-week time budget.
Their brand, Weft, is picking up steam, and so are they. Specializing in tailored pants and capitalizing on their unique perspectives on menswear, especially sportswear, the two are poised for a busy spring. Last night, they showed me their collection and had a model (read: roommate) wear a few looks for perspective. For a capsule collection, a handful of garments created to express a shared aesthetic, this one's pretty robust. There's room for improvement, but their staples and standards are what keep the line strong: well-tailored and constructed pants, beautifully-cut five-pocket jeans, hand-painted "patterns" and a cohesion that celebrates an attitude they like to call "dressing in the dark."
That descriptor doesn't have to mean that your house was on fire, and you grabbed the nearest five garments to be covered in the event of a fire drill in winter. For Souder and Burks, it's about cultivating a wardrobe that works together, no matter the combination. They showed me three graphic print tees (perhaps the last they'll make) that illustrate objects exploding, visuals bolstered by Souder's self-taught leather cutting and hand-painted detailing. They see the tees as a layering tool, something to wear with a strong pant and a blazer or under a waffle henley.
But it's the tailoring of the pants that caught my eye the most. Their pinched seams, that run down the front of the pant like an outward pleat (but also like a simple fold-line), create a visual intrigue that adds to the garments' strength. A perfectly effortless but gorgeous pair of dark denim looked like it'd belong in an A.P.C. rack at Barney's. The simplicity of a black wool turtleneck with an asymmetrical hidden neck zip, not unlike something you'd find at LuLu Lemon but kicked up in sophistication, looked comfortably and perfectly paired with their jean.
I told them that with a line of 20 variations of those jeans and that sweater, I'd be waiting in line to get my size.
Philadelphia isn't notorious for cradling and cultivating fashion talent, but these two friends—who go back to pre-teen days at Moore's extracurricular art classes on weekends—are in it to win it in the menswear game. Whereas Commonwealth Proper and Suit Supply may corner a specifically higher-end and suiting market, Souder and Burks hope the everyday wear and flawless construction of their sportswear is something they'll see on all kinds of men walking down Walnut one day.