Photo provided by the Ps & Qs dudes' Facebook page.
One of my favorite stores in the city is Ps & Qs. Pretty sure you've figured that out by the handfuls of posts I keep putting up. One of the reasons I love the store so much is because of a couple of the dudes that run the place: the owner, Ky Cao, and one of his trusty associates, Saeed Ferguson (pictured above in the bottom left). They're just chill dudes with good style, and they seem to enjoy talking shit with me about menswear shopping in the city and brands and shit. And Cao seems to be keen on putting together some really cool in-store events. I missed an event a couple weeks back that featured the Naked & Famous denim guru, Brandon Svarc. But when I got prodded to come see what these guys The Madbury Club were all about, I said to myself, This can only be interesting. Not knowing much about the dudes, other than what Cao'd told me (essentially, they run a blog, but they're also creatives who do all kinds of stuff), I knew I was in for some kind of a lecture and a Q&A. Those kinds of things are always good to get my blood pumping and my brain twitching.
So, let me break a few things down before I get into my thoughts.
The Madbury Club's been evolving for years. What started, primarily, with Phillip T. Annand and his budding Award Tour T-shirt game, with the assistance (he'll say mostly packing boxes of shirts) of his boy Ellington Hammond, has grown considerably and taken on a few different variations of a mission. TMC is far from a T-shirt company in 2013. Annand and Hammond have been recruiting. They've pulled in a handful of creative and spiritual dudes (this is, 100%, a sausage party; some of em' from Philly) to help them mold and sculpt their creative vision. But what they're more than willing to admit is that this vision isn't totally in focus— or at least, they're willing to admit that they're not even sure exactly what they do. They're somewhere in between a creative team that'd be not unlike a small ad agency (but only on the creative side), a collective of artists/photographers/videographers/creative producers and fashion fans. Seriously, it wouldn't feel right to call these dudes stylists or fashion editorialists, but they just love sweet goods. Especially sneakers. Over on The Madbury Club site, you'll find some extraordinary lookbooks in which they themselves act as curators and models. Certainly they've got brands they turn to on the regular, but what they seem to do most genuinely is dress themselves in current, urban, modern and clean looks.
One of the reasons these guys got started in this line of internetting is pretty simple: They were bored with what was being offered to them. Complex, SPIN, Highsnobiety, Hypebeast, Street Etiquette—these were 'zines/blogs that they eagerly and excitedly consumed, but they inevitably felt bored by them, or at least, they didn't feel like they were being as adventurous or as creative as they could be. So, they started a site. One of the things they were certain about was that they wanted the visuals to be extra. They wanted spreads to be full-screen affairs with outstanding content. "Content" is actually what TMC seems most obsessed with, and that was one of the weirdest aspects of the night. What this content is is, again, something they're deciding on as they go.
Take "Chazebralope" (below), for instance, one of their most recent efforts. It's essentially a trailer for a movie that will never be made, but it's an ambitious one. The vision came from a choice of six sneakers from PUMA that they could make something visual for. They picked the ugliest one, the one with more than five different animal prints on one shoe, and crafted a narrative around the idea of a mythical beast. A dangerous one–a mixture of a cheetah, an antelope, and a zebra (obviously). They shot for almost a week in the deserts of Utah and boiled down hundreds of hours of footage into a high-end, visually-dazzling trailer. Shoes are hardly the focus. But TMC guys are starting to catch on to the fact that they've got what some companies are looking for to the T. They're young, they're stylish, they're urbane, they're sophisticated, and they have taste, but most importantly, in their own way, they have the technical and artistic know-how to make an outstanding visual product. When they got their first giant wheat-pastes plastered all over New York City, they knew they'd made it. Sort of.
Here's the troubling thing, for me, about these guys: They're all clearly very talented; they've got GREAT eyes for visual aesthetics; they know clothes and shoes, and they're trying to explore the unknown realms of the nebulous worlds of creative new media. It's like dark matter. The sky is the limit. Craft yourself a strong following with a killer Instagram feed or recruit a rabid Twitter following, and sometimes, the world is your oyster. You could turn into a famous blogger (at least, until, the flash in the pan cools down) and start appearing on TV as the voice of a generation. But to do it all while continuously expressing the idea "We're not sure what we're doing" is disheartening because it feels a little like the blind leading the blind.
The team has found creative epiphanies and renewed their zeal by traveling, a pretty big component of their blog (which, at the moment, isn't nearly as robust or updated as it used to be, and they're OK with that). And one of the heaviest topics entertained in the Q&A session was the idea of following your creative heart, and if that means saying "Fuck it, let's go to California and see what happens," you buy your tickets, and you all cram into one hotel room or tent and do it on the cheap if you have to. School is not for everyone, and a degree doesn't get you anywhere. You get yourself to wherever you absolutely have to—and adventure is essential to a truly lived life.
I just have to share one more thing. In the Q&A, there was a dude who purported himself to be an art school graduate who teaches art, and he applauded the collective for rebuffing or at least questioning the value of an art degree, but finding much more value in just constantly creating and constantly experimenting. At one point, Annand talked shit about Duchamp's "The Fountain," which I didn't really approve of. He was making a point, though– when stuffy art heads make something absurd, call it art, and it's lauded as genius, it can be a little disconcerting. But art teacher dude managed to make the analogy that the work TMC is doing, work that we got to see lots of in their presentation, is in fact exactly like Duchamp's "Fountain," but in 2013. To him, I say, "No sir. I heartily disagree."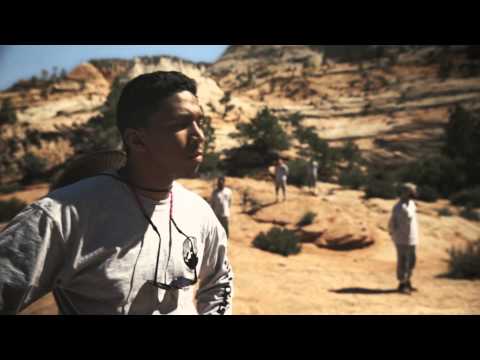 Hypothetical scenario: Dude you're on a first date with picks you up at your door; you walk over to a nearby restaurant and sit down at the table, and then you see his watch. It's a metallic number, chunky and thick, with visible gears and ostentatious detailing on its face. Now, hold on: Let's imagine this guy–he's six feet tall, dressed well enough (button-down, well-fit denim, inoffensive shoes) and has obviously made a good enough impression to win a date with you. But he seems to be quite fond of his timepiece, stretching on occasion to make sure his watch is visible beyond his cuff and holding his hands together in a manner that puts his wrist on display.
"Was that your dad's watch or something?" you inquire.
"No," he guffaws, "I bought this. It's a Hublot."
"What's that?" you ask.
"Oh, it's a luxury brand. Haven't you heard that Watch the Throne song, "Otis"?"
"No," you confess.
What he doesn't know is that you detest showy displays of income, wholesale buy-ins to maleness and co-opting pop star fashion for your own.
Busted.
That wouldn't happen with an Analog Watch Co. watch for a number of reasons. While watches made of wood aren't completely unheard of (you can find them at Kembrel, on sale, while the Chestnut Street pop-up's still open), Lorenzo Buffa is a Philadelphia designer and founder of AWC who's launched and already crushed a Kickstarter goal to fund the production of soft, flexible wooden watches that are gender neutral and make a statement that's not "I have money and taste." In fact, a wooden watch might suggest the wearer's a little more on the crunchy, urban hippie, eco-conscious and nature-loving tip.
On Oct. 11, Buffa launched a $10k-goaled Kickstarter push, and, at the time of this writing (10/21 @ noon), he and AWC have 333 backers with over $31,000 pledged and 20 days left in the campaign. Not bad at all. And, to his credit, Buffa's a queer kid who's propelled himself him into now-thriving watch designer status and a Kickstarter success story.
"If it wasn't for navigating the challenges of being a marginalized individual, I don't think I would be who or where I am today," he told PW. "Those hard times only give me strength and compulsion to push myself more." And push himself he did. For months he designed, prototyped, contacted and initiated relationships with manufacturers, studied other campaigns and prepared a marketing effort for his brand. "We spent months working on a strategy for launching on Kickstarter," he says. "I gauged how well the project would fit in, and fortunately, it's exceeded expectations."
Looks like Buffa's poised to be swimming in wristwear—taking orders, plus creating, marketing and shipping them—and he's not mad. The U Arts Industrial Design alum's background is pretty varied, but he sees a lot of potential in watches, much more so than just a way to tell time. "Watches today are much more about expressing one's identity. They are symbols of status, ideals, class, etc.," Buffa asserts. When questioned on whether or not he was ready to be the watch man, he seemed resolved: "I'm going to settle in and work on watches for now. This is just the beginning."
The Carpenter Collection uses soft wood, leather and minimalistic design elements (no numbers, lines or figures – it's Analog, get it?) to achieve a pretty sophisticated blend of aesthetic elements for 2013. Because he wanted to appeal to a wide audience—and, in all likelihood because he's a talented queer—these watches are slim, chicly simplified and refined in their design. And there's still time to get in on the Kickstarter project. There are only 10 left of the 200 spots to opt in at $85, but 97 of 100 spots are left to get yours for $95.
Kickstarter's obviously no joke. There's lots of build-up towards a campaign and lots of worry over how it'll unfold if and when your campaign's funded; Buffa gets the green light on Nov. 10th. Is he ready for the deluge? "Absolutely," he says. "This has been over a year in the making. Months have been spent building relationships with all the parties involved [and] in bringing a product to production." There's magic in that Kickstarter, too, helping all kinds of creatives achieve things never believed possible.
Buffa put it perfectly: "There is an amazing tool at our disposal: the Internet and computer. You can do anything. Anything. It's created a new era for makers, designers, and how small businesses grow in ways it never could have 20 years ago."
A little bee dropped this gem onto mah Facebooks earlier this week, and I wasn't ready for this jelly. Oddly, "Bubble Butt" was far and away my favorite track on the mediocre sophomore follow-up, Free The Universe, a limp effort compared to the instant classic Guns Don't Kill People … Lazers Do. Well, the fourth single just dropped from it, and it's the album's saving grace (Spin agrees): the Bruno Mars, Tyga and Mystic joint "Bubble Butt"—and it's got a video. Holy hell, does it have a video.
And not surprisingly, they went with Eric Wareheim to helm this one. You got it: That's Eric of the Tim & Eric duo. He's responsible for the eye-bugging daggering-full video for "Pon de Floor," too—now, two of the best videos in their video-heavy YouTube's presence. Wareheim's an Owl, guys! Diplo and Wareheim have one twisted, bugged out visionary partnership, and we are not mad.
I'd like to lift this from Stereogum's Clare Lobenfeld: "The clip features three girls still riding the #seapunk wave, lackadaisically twerking for Tumblr until they're confronted with a booty-popping she-giant of sorts. The result is bouquet of bountiful butts bouncing along to guest vocals from 2 Chainz, Bruno Mars, Tyga and Mystic. It is absolutely not safe for work, unless bethonged bottoms are OK in your office." Which is funny, because I went around the office yesterday and tried to get as many people to watch it as possible.
Song of the summer contender!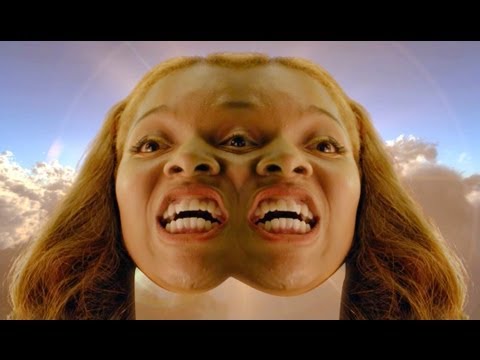 It's funny how a cover can launch a career. And with Prince Royce, his 2010 version of Ben E. King's "Stand By Me" shot him into the stratosphere of superstardom. The 24-year-old Bronx-raised singer, born Geoffrey Royce Rojas, has seen an astonishing amount of success in his first few years out of the gate. Growing up, he was surrounded by the sounds of the Bronx: salsa, reggae and reggaeton, R&B, hip-hop and, especially because of his Dominican family, bachata. And his music is a reflection, a beautiful blend of these influences, making him akin to a Latino Usher.
Royce's self-titled debut went triple platinum on the strength of his King cover and the charming single "Carazon Sin Cara," the latter of which he sings in both Spanish and English. Last year's Phase II, his platinum-selling second LP, shot up the charts on the popularity of "Las Cosas Pequenas" (The Little Things). With merely two albums, he's already dominated charts, been nominated for some Latin Grammy Awards, issued a frickin' hits collection (before age 25!) and opened for Pitbull and Enrique Iglesias.
Last summer, Royce was in town for Jay-Z's Made in America fest, and panties galore wished to be dropped: The dude's a real looker. In New York, when he appears in stores or performs, lines form that are blocks long. And it doesn't hurt that bachata tends to specialize in romance. In fact, the root of the genre is said to be amargue, a term that literally means "bitter/bitter music." In his video for "El Amor Que Perdimos," he watches his girl swap spit with another dude, and it definitely hurts. Indeed, Royce's songs are often about sadness, heartbreak and getting done wrong. And the ladies love it. There will be lots of screaming and singing along on the waterfront tonight. And while you may not speak Spanish, a few songs'll be in English. And love's a universal language, papi.
7pm. $32. With Alex Matos. Festival Pier at Penn's Landing, Columbus Blvd. and Spring Garden St. elzolphilly.com

Photos c/o PW's J.R. Blackwell.
Sometimes it's initimdating for dudes to get something waxed. For ladies, too, I'm sure. And while males may not be brave enough to get anything waxed downtown (ya know, beneath the waist), let me assure you, gentlemen, there is no shame spending a little money to keep your body hair game tight. Back hair is rarely sexy; that's a pretty confident statement. Now, hold up: There is nothing particularly wrong with a back sweater, and hopefully there are plenty of loving men and women out there who love running their hands through your back pelt, but maybe you want to win them over first before you let your winter coat grow out? Just an idea.
Eviama's got to be one of the most pleasant, peaceful and easy spaces in Center City to get your body and body hair taken care of properly. With a move to a stunning second floor space at 109 S. 13th Street (between Sansom and Chestnut), they just stepped up their game and poised themselves to be the go-to for all kinds of females and males.
We caught up with Penny Ordway, its founder-owner and the wise and green proprietor of a jaw-dropping new space in Midtown Village via email:
PW: Congrats on the new space! Are you excited about it?
Ordway: Yes! I love the natural light and the garden and love the fact that I could create a healing space as I envisioned; it gives my staff and my clients new inspiration. I'm really excited!
How long were you at the old space (on 16th between Spruce and Locust), and how would you say the business has grown since it began? Do you see the business staying on 13th Street indefinitely?
We first opened 11 years ago. The menu has expanded and so has our pool of talent. More and more people discover us everyday, and now nearly everyone knows what we're about when we say we're a green, holistic, sustainable business. How wonderful that these ideas are more mainstream now! Frankly, I made a big financial commitment, so we want to be here a long time to benefit from the investment. So far, clients are telling us the move to this very happening neighborhood has added value. The contrast from bustling street to serene urban oasis is so inviting.
Can you tell us a little more about yourself? How long has Philadelphia been your home, and when did your first impulse for holistic well-being and green consciousness hit you?
Well, I haven't eaten meat in 39 years or dairy in 19. I love jumping into a river, a pond or an ocean whenever I can. I'm grateful that everyday I, we, get to do transformative work and make people happy. I've been in Philadelphia for decades! I received a scholarship to Temple University, and the bribe stuck. As long as I can remember, nature has been a supportive force in my life, part of who I am. The wisdom so abundant in nature is part of us—a good thing to preserve and cultivate.
Has there been one service or specialty that Eviama's seen as a staple?
Just one? Dr. Hauschka Skincare facials are a must. And too many massage services get top billing: Ashiatsu Oriental Bar Therapy (your backs and legs will thank you), Mothers-In-Waiting Prenatal Massage Best of Philly), Houdini JINI (neck jaw shoulders unchained) and the Arvigo Techniques of Maya Abdominal Therapy (will balance the gut and improve fertility). We have always had a rockin' biodynamic and organic offering. But there are new menu items being introduced in June, and they will meet our green standards. Stay tuned!
Can you say a few words about your staff? How do you find them and keep them?
Often a staff member will recommend someone they have trained with—this is a great big win-win. You know we all work on each other, and we want the best for ourselves, and we want all the clients to have a wonderful experience. To keep our ace crew, we've really made our schedule to fit the therapists' life. I love my staff!
When I lived in Brooklyn, I made it to the Flea once. There were bikes of all shades and colors, cool jewelry (I bought some Erica Weiner stuff), furniture that made me daydream of the budget and apartment I'd one day have, oh and food. And drink. Pretty sure I had a bangin' pink lemonade. I never thought the spot was so organized that it could up and declare a new location. Like Philly. But on June 2nd, a Sunday, the Brooklyn Flea arrives at the Piazza. The five-year-old successful flea market will have its first weekend in the Jared Kushner-bought Bart Blatstein monstrosity in just a few short weeks.
Kushner's the husband of Ivanka Trump, and he owns the New York Observer. He's teamed up with Flea co-founder Jonathan Butler and Eric Demby to bring their model to a Philly space, their first moment of expansion. We're hoping it's a continuation of a trend; seems like New York's finally seeing the beauty of our fair city. In the not-too-distant past we've seen stuff like 3rd Ward, SuitSupply, Joe Coffee and, wait, is that Uniglo coming to Philadelphia? Man, it's awesome.
Here's the rundown on the Philly Flea: It's a curated shopping and food experience for your Sunday morning and afternoon in Northern Liberties, and it launches on June 2. There are limited spots, a fee, an application process, and the powers that be pick and choose to achieve a blissful mix of art, furniture, vintage, modern, crafty, handmade, prefab and mad food. (Among the vendors slated are Philadelphia Salvage, Three Potato Four, At Home Modern, Peg & Awl and Forage Haberdashery.) Brooklyn Flea's been a fertile starting place for dozens of businesses looking to start small, build clientele and create a name for itself before moving into a brick-and-mortar location. No doubt that'll happen in our Philly locale, and it's exciting to see which startups will get the green light from the Philly Flea team.
The Piazza's one weird space. But did you know that it can contain nearly 8,000 people? There's no other space within a short radius of Center City that can so easily and professionally host such an excellent collection of vending tables and tents. There've been maybe a dozen businesses that have come and gone since Blatstein cut some deals for cheap rent in the piazza's youth, a result of a number of factors, no doubt. Personally, I have no desire to dine at a place like Gunner's Run (again). But when the Flea's chosen food vendors populate the Brooklyn Philly Flea, they'll pretty easily become the most solid eats outside of the dependable Bar Ferdinand and El Camino Real that will neighbor the flea (and benefit handily).
It's just good all around: New York expanding to Philadelphia, sophistication in the form of curated shopping, a thing to do every weekend and a revitalization of one weird, underused space. Starting in June, you've got a good reason to head up, if nothing else for a good place to stroll with a coffee in hand and peruse high-to-low-end goods and art. Plus there's like a 1000-percent guarantee that some cuties'll be shoppin' too.
Also, one quick note about the Flea's June 2 opener: Since it's the day after the sure-to-be-bangin' Roots Picnic, call it the official "Roots Family Post Picnic Brunch," 'cause according to insiders, Questlove and a slew of other dope local DJ are set to rock the Piazza stage.
This just popped into our Inbox from the Morgan's Pier team:
"We can't believe it's almost here! Our doors re-open TODAY at 4pm, and the kitchen fires up at 5, with some exciting new additions and some old summer favorites.
Dave P of Making Time will be kicking-off our entertainment season in a BIG way with a FREE DJ set of futuristic sounds for your ears from 10pm-2am! We've also got a weekend of incredible DJ's lined up like Harvard Bass, Liv Spencer + Prince Language. See the full list here and click here to RSVP for FREE admission to this Friday & Saturday's shows!
Keep the dance vibes going all summer with local DJs every weeknight, and DJs from across the globe every weekend—like Simian Mobile Disco, James Murphy of LCD Soundsystem, and Dimitri From Paris.
Throughout the season, our buds over at R5 Productions are pulling out all the stops with FREE shows every Wednesday Night—including some heavy-hitters like Cold Cave, Ted Leo and the Pharmacists, and We Were Promised Jetpacks—from June 5th-August 28th.
DINING
This year, we'll have a picnic menu, with all items around $10, that's foodie, vegan, veggie, kid, omnivore—you name it—friendly. This menu is served in our Picnic Area. Although we won't be taking reservations for this section, with 300 seats, there should be plenty of room for all.
In addition to the picnic options, there's also a $30 fixed price menu, served exclusively in the elevated Dining Area. Space is limited so we encourage you to make your reservations here.
You can always find our upcoming events, specials and information at MorgansPier.com and for our nightly dinner specials & updates as they happen keep up with us on Facebook and Twitter. Can't wait to see you at the Pier!
xoxo,
MP"
Man, oh man. We'd been checking in on the site to see what kind of shows and schedule they were booking, but we weren't expecting this kind of fullness. Not gonna lie: In reading the hours of operation—and by that, we guess, they mainly mean when the kitchen's open, not how late they'll be serving drinks—it's gonna be a service industry summer at the Pier. The picnic menu's available from 5 to 11pm Sunday through Thursday and only 5 to 10pm on Friday and Saturday.
Things I can't wait to put in my mouth from that menu: Smoky Party Wings; honey + chili glaze ($7.50), Blistered Shishito Peppers; ranch dressing + lemon wedge ($7.00), BBQ Pulled Mushroom Buns; house tofu + cucumber salad ($6.50), Really Good Fries; spicy salt + daily aioli (Side $3.00/Basket $7.00), Poached Lobster & Bibb; green goddess + brioche crumbs ($10.00), White Fish Salad Sammie; baby arugula + pickled red onion ($8.00), Slow Roasted Bacon Sammie; pickled cabbage + spicy mustard ($7.50).
Oh, and the talent. A handful of shows that made our eyes bug: a Classixx DJ set on Friday, June 14th ($5.00), a Cold Cave show a few days later on Wednesday, June 19th (free), then a Simian Mobile Disco DJ set on Saturday, the 22nd ($5.00), and OMG a Small Black free show on Wednesday, June 26th, and DAMN a James Murphy DJ set on the weekend of July 4th ($10.00) on Saturday night, the 6th). There's obviously a ton more booked, but that's just the tip of the iceberg and the tip that's closest to May.
Check out this cool lil' mini-short doc about DFA records to get excited for James Murphy to visit our little pier on Columbus Ave.