I got to do something really cool Friday night. I got a Photo Pass and it was my first time with a decently capable borrowed camera "in the pit." Of course, nearly all ten media pawns crowding into the same 12-15 square-feet had huge, killer cameras, but I was just pumped to boogie within spitting distance of Ms. Annie. Standing about eight feet from The Fierce One, I got front seat access to the first three songs of her thoroughly badass set: "Rattlesnake," "Digital Witness," and "Cruel." Wearing a slightly macabre short dress with fabric manipulations that might've mimicked blood, she tore through song after song from all four of her records nailing every solo along the way. The packed-in capacity crowd was affably excited, yielding a pleasant morsel of local pride: the good people of Philadelphia know a good thing when they see it. From some of the things I've read about this new record and tour, there've been whispers of her aesthetically aiming at leadership of a new world order. A cult-leading superpower here to snatch up our minds and turn us into enlightened funk humanoids. This pale pink platform triangle really pulls it all together (from the album cover to the stage). When she stood on the highest level and blasted through the last third of her set, I was ready to sign up and waiting for her to say "I'm here to recruit you."

We bugged Bruce Yelk for details about the idea behind his new party comin' up next month, bi at Sundown. The teaser that came out this week (embedded below) is a slick and sexy affair. With lots of ladies. Yeah, this party's much more than a bar crawl through the Gayborhood. This is a dance music-fueled early-in-the-evening weekend finale for the young and sexy of Philly's LGBTQAI (and straight folks, too) set. So you have a couple weeks to prepare yourself, your look, and your body for what you're going to do on Sunday, March 16th. Here's how Bruce explained it to us:
Where'd the inspiration for this party come from? What made you want to get it off the ground?
I was asked by Robbie Tronco to produce a Sunday event at Lit UltraBar last year, but it took me several months to commit—mainly because I felt something new and fresh would have to happen to get people excited about a Sunday party. Plus, I work Monday mornings, so I can't be up 'til 2am. However, roughly at the same time I kept seeing Facebook posts from my friends commenting on their Sunday Funday experiences during the early evenings.
So, I thought there must be some type of need: What would get people out of the house early in the fall and winter, but home in time to rise for work on Monday morning? So, the sundown concept really came out of addressing that concern. With it in place, everyone can get out early in the winter when it is dark at 5pm, and still be in bed at a decent hour. In the summer, it doesn't matter as much since people take off more and are more likely to be up late. I then ran it by Robbie and a few other promoters to get their thoughts on it, and they all agreed it seemed like a good idea.
The "bi" portion is dual pronged. First, the party is bi-weekly, and that seemed to be the easiest way to convey that fact. Plus, I am known to produce several well-known LGBT events, but I wanted this event to be much more inclusive. I think bi works on that front—to let everyone know they are welcome at this event.
When did you start the planning process, and when did Lit come into the picture?
I started to really plan the concept back at the end of November. Lit was always the intended venue, but it was really cemented completely for me when I saw the layout, heard the sound system and was dazzled by the light show. The venue is just perfect for this party.
What are the DJ choices inspired by? Are you making them? And how'd the Perry Twins materialize?
I am hand-picking all the DJs. Everyone of them has an international profile, and they all spin to both mainstream and LGBT crowds. I wouldn't get the flavor I want if I just picked exclusively mainstream or gay DJs. The Perry Twins were an easy first pick because they are amazing, and they started out spinning exclusively for the LGBT community, but now spin at the big Las Vegas club venues. I knew I wanted them, and I just sent Doug Perry a message on Facebook and asked him if he was interested. He said yes.
What kind of energy can folks expect on March 16? Who's welcome?
People can expect a lot of energy in the room. I like happy parties, and the music will make you feel good. Why have a party if it's not fun? Robbie Tronco will open with your favorite anthems, and he is known to really get people jumping. The guest DJs will bring a big-room sound that is really missing in Philadelphia. I think people will really love the mix of music, and I expect many raised hands in the crowd.
What have you got cooking up for April and May?
I have only booked through April right now, so I will leave May for another day. However, April is my birthday month, so look out! First, Erez Ben Ishay is a rising international superstar from Tel Aviv. He will take everyone for a trip around the world on April 13th. The crowd will hear a lot of new music on this night.
Then on April 27th—the day after my birthday but really my birthday party—I booked Kidd Madonny. If you ever see one DJ, this is it! He is truly an original and is a one-man show in the DJ booth. He was part of the performance artist duo of RKM Future Boys, who tore up the nightclub scene in the late '90s. Well, he brings that performance art to the booth, and his energy level is through the roof. The last time I brought him to Voyeur Nightclub, the crowd would not get off the dance floor. Plus, it's my birthday party, so there will be a few added surprises!

As you may know, the end of December through the beginning of January is basically a desert of LP releases. Everyone stops at the beginning of the holiday retail season and waits until the thaw of spring's imminent arrival. So, here are a handful of the best ones—the ones we're really pumped about hitting shelves in the next half-dozen months. And above, you'll see the crown princess of 2014, Annie Clark. After hearing "Digital Witness," we're pretty confident her fifth could be her best yet. And that's sayin' something!
1/14
Sharon Jones and the Dap-Kings – Give the People What They Want [Already know this rules.]
James Vincent McMorrow – Post Tropical
1/21
Against Me! – Transgender Dysphoria Blues
Bill Callahan – Have Fun With God
Damien Jurado – Brothers and Sisters of the Eternal Son [Already know this rules.]
The Hidden Cameras – Age
Mogwai – Rave Tapes
Warpaint – Warpaint
1/28
Actress – Ghettoville
Dum Dum Girls – Too True
Hospitality – Trouble
Quilt – Held in Splendor
RiFF RAFF – NEON iCON
2/4
Bombay Bicycle Club – So Long, See You Tomorrow
Broken Bells – After the Disco
Freddie Gibbs and Madlib – Piñata
Gardens & Villa – Dunes
Marissa Nadler – July
Katy B – Little Red
Sun Kil Moon – Benji
2/11
Band of Horses – Acoustic at the Ryman
Speedy Ortiz – Real Hair EP
Tinariwen – Emmaar
2/14
Beck – Morning Phase
Cibo Matto – Hotel Valentine
2/18
Com Truise – Wave 1 EP
Guided by Voices – Motivational Jumpsuit
Lost in the Trees – Past Life
Phantogram – Voices
2/25
Bleeding Rainbow – Interrupt
Death Vessel – Island Intervals
Neneh Cherry – Blank Project
The Notwist – Close To The Glass
Schoolboy Q – Oxymoron
St. Vincent – St. Vincent
3/4
A.S.A.P. Mob – L.O.R.D. EP
Drive-By Truckers – English Oceans
The Men – Tomorrow's Hits
Nothing – Guilty of Everything
3/18
Black Lips – Underneath The Rainbow
The War On Drugs – Lost In The Dream
Tycho – Awake
3/25
Johnny Cash – Out Among the Stars
4/1
Kaiser Chiefs – Education, Education, Education & War
4/28
Kelis – Food
5/26
Sam Smith – In The Lonely Hour
Other TBA Spring 2014 releases: The New Pornographers, Wye Oak, Real Estate, Liars, Cloud Nothings, Lily Allen, EMA, The Pains of Being Pure at Heart, Azealia Banks, The Bug, Charli XCX, Damon Alborn, Titus Andronicus.

The other weekend, I strolled around South Street and was friggen' pumped to find a few developments that caught me off guard: ADIDAS is no longer an "originals" store but an outlet? There's a pimp new Villa? What is this TOTEM!? We've been frequenting Ps & Qs for a minute now (their jackets are currently half-off), but Totem popped up this past July. We peppered the store's brains, Phillip Yi, and he gave us some answers to a few of the hundreds of questions that come to mind when perusing his gorgeous storefront's wares.
When and how'd you get this store up and running? Had you been scoping sites for a while?
Totem Brand opened in July 2013, and I've been working on South Street for my entire retail career. I noticed Philadelphia did not have a heritage menswear store with a focus on U.S.-made goods and outdoor lifestyle. The community has really embraced our concept and mission.
Tell us why you're into this stuff. The general theme is American-made products, is that correct? Or, even if it's an international brand, there's a domestic manufacturing angle?
I think now, more than ever, quality is extremely important to customers. The U.S.-made brands we choose to feature at Totem Brand are all revered when it comes to quality and craftsmanship. I feel great offering items to my customers that are not going to fall apart after a couple wears. The more research I did into the brands that I wanted to carry, the more I identified with their mission: "Buy it once, buy it right."
Secondly, I feel proud to support our American manufacturers. I think that it is important to keep jobs in America and help stimulate the U.S. economy.
What are some of your personal favorite brands, and why do you love them so?
Some of my favorite brands are Filson and Norman Porter. Filson was founded in Seattle, WA in 1897, and their goods are made in USA. From their 100-percent virgin wool coats and oil finished jackets to their rugged luggage, the entire collection is extremely durable and practical. Every piece only gets better with age. Everything they make has lifetime warranty. They truly stand behind their product. I love their motto too: "Might as well have the best."
Norman Porter is an awesome denim brand. Each pair of jeans is made by hand. He has expanded his offerings to leather goods, and I am proud to carry his brand. It is truly a one-man operation located in Philadelphia. From the hickory stripe pocket bags to the hand-hammered copper rivets, the attention to detail is undeniable. We are located in Philadelphia, and it was only natural to carry a locally-made product.
There's not a ton of menswear options in Philly, and, as I told you, I'm a super-fan of Ps & Qs down the street. You two are really nailing that niche. What do you do that's unique to Totem?
I really try to focus on heritage and outdoor lifestyle brands. But I'm particularly trying to feature items that will remain classics over time, with an attitude towards high quality, durable, and practical fashion.
Sure seems like there's a little South Street retail renaissance going on. I like that ADIDAS turned themselves into an outlet and that Villa (608 South St.) is great at what it does. Are you excited to be a part of it?
For a while, South Street was the go-to destination for unique shopping boutiques. Then there was a sort of deterioration when manufacturers went overseas for production. This left a lot of U.S. manufacturers out of business. This culture of "cheaper goods are better" really hurt America. I'm really excited to be a part of the retail renaissance on South Street and turning it back into a shopping destination with quality and character.
Have you been South Streeting for your whole life? What are some of your favorite South St. gems?
Yes, but so many of my favorite stores have left over the years. Still, I'm always up to grab a Bloody Mary at Beau Monde and a gyro at South Street Souvlaki.
Alright, break down the deals you've got going on now—and when they'll expire. And tell us what to expect for spring.
Currently, our fall/winter goods are up to 40-percent off until supplies last. We are really excited for spring. A few brands we are proud to introduce are Barbour, Woolrich and Steven Alan.

Photo provided by the Ps & Qs dudes' Facebook page.
One of my favorite stores in the city is Ps & Qs. Pretty sure you've figured that out by the handfuls of posts I keep putting up. One of the reasons I love the store so much is because of a couple of the dudes that run the place: the owner, Ky Cao, and one of his trusty associates, Saeed Ferguson (pictured above in the bottom left). They're just chill dudes with good style, and they seem to enjoy talking shit with me about menswear shopping in the city and brands and shit. And Cao seems to be keen on putting together some really cool in-store events. I missed an event a couple weeks back that featured the Naked & Famous denim guru, Brandon Svarc. But when I got prodded to come see what these guys The Madbury Club were all about, I said to myself, This can only be interesting. Not knowing much about the dudes, other than what Cao'd told me (essentially, they run a blog, but they're also creatives who do all kinds of stuff), I knew I was in for some kind of a lecture and a Q&A. Those kinds of things are always good to get my blood pumping and my brain twitching.
So, let me break a few things down before I get into my thoughts.
The Madbury Club's been evolving for years. What started, primarily, with Phillip T. Annand and his budding Award Tour T-shirt game, with the assistance (he'll say mostly packing boxes of shirts) of his boy Ellington Hammond, has grown considerably and taken on a few different variations of a mission. TMC is far from a T-shirt company in 2013. Annand and Hammond have been recruiting. They've pulled in a handful of creative and spiritual dudes (this is, 100%, a sausage party; some of em' from Philly) to help them mold and sculpt their creative vision. But what they're more than willing to admit is that this vision isn't totally in focus— or at least, they're willing to admit that they're not even sure exactly what they do. They're somewhere in between a creative team that'd be not unlike a small ad agency (but only on the creative side), a collective of artists/photographers/videographers/creative producers and fashion fans. Seriously, it wouldn't feel right to call these dudes stylists or fashion editorialists, but they just love sweet goods. Especially sneakers. Over on The Madbury Club site, you'll find some extraordinary lookbooks in which they themselves act as curators and models. Certainly they've got brands they turn to on the regular, but what they seem to do most genuinely is dress themselves in current, urban, modern and clean looks.
One of the reasons these guys got started in this line of internetting is pretty simple: They were bored with what was being offered to them. Complex, SPIN, Highsnobiety, Hypebeast, Street Etiquette—these were 'zines/blogs that they eagerly and excitedly consumed, but they inevitably felt bored by them, or at least, they didn't feel like they were being as adventurous or as creative as they could be. So, they started a site. One of the things they were certain about was that they wanted the visuals to be extra. They wanted spreads to be full-screen affairs with outstanding content. "Content" is actually what TMC seems most obsessed with, and that was one of the weirdest aspects of the night. What this content is is, again, something they're deciding on as they go.
Take "Chazebralope" (below), for instance, one of their most recent efforts. It's essentially a trailer for a movie that will never be made, but it's an ambitious one. The vision came from a choice of six sneakers from PUMA that they could make something visual for. They picked the ugliest one, the one with more than five different animal prints on one shoe, and crafted a narrative around the idea of a mythical beast. A dangerous one–a mixture of a cheetah, an antelope, and a zebra (obviously). They shot for almost a week in the deserts of Utah and boiled down hundreds of hours of footage into a high-end, visually-dazzling trailer. Shoes are hardly the focus. But TMC guys are starting to catch on to the fact that they've got what some companies are looking for to the T. They're young, they're stylish, they're urbane, they're sophisticated, and they have taste, but most importantly, in their own way, they have the technical and artistic know-how to make an outstanding visual product. When they got their first giant wheat-pastes plastered all over New York City, they knew they'd made it. Sort of.
Here's the troubling thing, for me, about these guys: They're all clearly very talented; they've got GREAT eyes for visual aesthetics; they know clothes and shoes, and they're trying to explore the unknown realms of the nebulous worlds of creative new media. It's like dark matter. The sky is the limit. Craft yourself a strong following with a killer Instagram feed or recruit a rabid Twitter following, and sometimes, the world is your oyster. You could turn into a famous blogger (at least, until, the flash in the pan cools down) and start appearing on TV as the voice of a generation. But to do it all while continuously expressing the idea "We're not sure what we're doing" is disheartening because it feels a little like the blind leading the blind.
The team has found creative epiphanies and renewed their zeal by traveling, a pretty big component of their blog (which, at the moment, isn't nearly as robust or updated as it used to be, and they're OK with that). And one of the heaviest topics entertained in the Q&A session was the idea of following your creative heart, and if that means saying "Fuck it, let's go to California and see what happens," you buy your tickets, and you all cram into one hotel room or tent and do it on the cheap if you have to. School is not for everyone, and a degree doesn't get you anywhere. You get yourself to wherever you absolutely have to—and adventure is essential to a truly lived life.
I just have to share one more thing. In the Q&A, there was a dude who purported himself to be an art school graduate who teaches art, and he applauded the collective for rebuffing or at least questioning the value of an art degree, but finding much more value in just constantly creating and constantly experimenting. At one point, Annand talked shit about Duchamp's "The Fountain," which I didn't really approve of. He was making a point, though– when stuffy art heads make something absurd, call it art, and it's lauded as genius, it can be a little disconcerting. But art teacher dude managed to make the analogy that the work TMC is doing, work that we got to see lots of in their presentation, is in fact exactly like Duchamp's "Fountain," but in 2013. To him, I say, "No sir. I heartily disagree."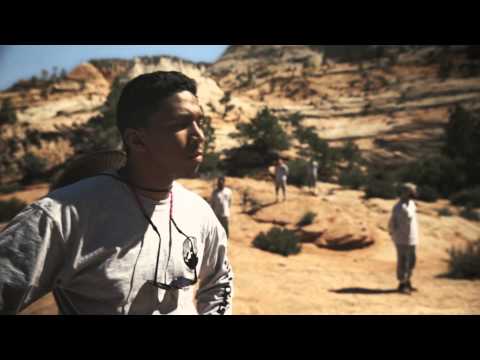 Hypothetical scenario: Dude you're on a first date with picks you up at your door; you walk over to a nearby restaurant and sit down at the table, and then you see his watch. It's a metallic number, chunky and thick, with visible gears and ostentatious detailing on its face. Now, hold on: Let's imagine this guy–he's six feet tall, dressed well enough (button-down, well-fit denim, inoffensive shoes) and has obviously made a good enough impression to win a date with you. But he seems to be quite fond of his timepiece, stretching on occasion to make sure his watch is visible beyond his cuff and holding his hands together in a manner that puts his wrist on display.
"Was that your dad's watch or something?" you inquire.
"No," he guffaws, "I bought this. It's a Hublot."
"What's that?" you ask.
"Oh, it's a luxury brand. Haven't you heard that Watch the Throne song, "Otis"?"
"No," you confess.
What he doesn't know is that you detest showy displays of income, wholesale buy-ins to maleness and co-opting pop star fashion for your own.
Busted.
That wouldn't happen with an Analog Watch Co. watch for a number of reasons. While watches made of wood aren't completely unheard of (you can find them at Kembrel, on sale, while the Chestnut Street pop-up's still open), Lorenzo Buffa is a Philadelphia designer and founder of AWC who's launched and already crushed a Kickstarter goal to fund the production of soft, flexible wooden watches that are gender neutral and make a statement that's not "I have money and taste." In fact, a wooden watch might suggest the wearer's a little more on the crunchy, urban hippie, eco-conscious and nature-loving tip.
On Oct. 11, Buffa launched a $10k-goaled Kickstarter push, and, at the time of this writing (10/21 @ noon), he and AWC have 333 backers with over $31,000 pledged and 20 days left in the campaign. Not bad at all. And, to his credit, Buffa's a queer kid who's propelled himself him into now-thriving watch designer status and a Kickstarter success story.
"If it wasn't for navigating the challenges of being a marginalized individual, I don't think I would be who or where I am today," he told PW. "Those hard times only give me strength and compulsion to push myself more." And push himself he did. For months he designed, prototyped, contacted and initiated relationships with manufacturers, studied other campaigns and prepared a marketing effort for his brand. "We spent months working on a strategy for launching on Kickstarter," he says. "I gauged how well the project would fit in, and fortunately, it's exceeded expectations."
Looks like Buffa's poised to be swimming in wristwear—taking orders, plus creating, marketing and shipping them—and he's not mad. The U Arts Industrial Design alum's background is pretty varied, but he sees a lot of potential in watches, much more so than just a way to tell time. "Watches today are much more about expressing one's identity. They are symbols of status, ideals, class, etc.," Buffa asserts. When questioned on whether or not he was ready to be the watch man, he seemed resolved: "I'm going to settle in and work on watches for now. This is just the beginning."
The Carpenter Collection uses soft wood, leather and minimalistic design elements (no numbers, lines or figures – it's Analog, get it?) to achieve a pretty sophisticated blend of aesthetic elements for 2013. Because he wanted to appeal to a wide audience—and, in all likelihood because he's a talented queer—these watches are slim, chicly simplified and refined in their design. And there's still time to get in on the Kickstarter project. There are only 10 left of the 200 spots to opt in at $85, but 97 of 100 spots are left to get yours for $95.
Kickstarter's obviously no joke. There's lots of build-up towards a campaign and lots of worry over how it'll unfold if and when your campaign's funded; Buffa gets the green light on Nov. 10th. Is he ready for the deluge? "Absolutely," he says. "This has been over a year in the making. Months have been spent building relationships with all the parties involved [and] in bringing a product to production." There's magic in that Kickstarter, too, helping all kinds of creatives achieve things never believed possible.
Buffa put it perfectly: "There is an amazing tool at our disposal: the Internet and computer. You can do anything. Anything. It's created a new era for makers, designers, and how small businesses grow in ways it never could have 20 years ago."
A little bee dropped this gem onto mah Facebooks earlier this week, and I wasn't ready for this jelly. Oddly, "Bubble Butt" was far and away my favorite track on the mediocre sophomore follow-up, Free The Universe, a limp effort compared to the instant classic Guns Don't Kill People … Lazers Do. Well, the fourth single just dropped from it, and it's the album's saving grace (Spin agrees): the Bruno Mars, Tyga and Mystic joint "Bubble Butt"—and it's got a video. Holy hell, does it have a video.
And not surprisingly, they went with Eric Wareheim to helm this one. You got it: That's Eric of the Tim & Eric duo. He's responsible for the eye-bugging daggering-full video for "Pon de Floor," too—now, two of the best videos in their video-heavy YouTube's presence. Wareheim's an Owl, guys! Diplo and Wareheim have one twisted, bugged out visionary partnership, and we are not mad.
I'd like to lift this from Stereogum's Clare Lobenfeld: "The clip features three girls still riding the #seapunk wave, lackadaisically twerking for Tumblr until they're confronted with a booty-popping she-giant of sorts. The result is bouquet of bountiful butts bouncing along to guest vocals from 2 Chainz, Bruno Mars, Tyga and Mystic. It is absolutely not safe for work, unless bethonged bottoms are OK in your office." Which is funny, because I went around the office yesterday and tried to get as many people to watch it as possible.
Song of the summer contender!