Over the past couple years, Philadelphia Black Gay Pride has experienced a renaissance of sorts. Celebrating 15 years strong with new, young leadership and ambitious partnering with a ton of different community friends, their 2014 Pride celebration is straight-up nuts. It's so robust, we can't even scratch the surface. (For real: Check out the thorough deets at phillyblackpride.org.) In fact, festivities are already in full swing, as it kicked off Sunday with a Mr./Miss Philadelphia Black Gay Pride at the Adrienne, and there's a night for the youth at the Attic tonight.
The real meat-and-potatoes of PBGP's line-up gets kicked off Wednesday: Tabu's playing host to a College Night party called Frat House, a student cutie edition of Josh Schonewolf's Ratchet Wednesday with appropriately-themed drinking games and giveaways. Then on Thursday, there's a One Night Stand Poetry Slam at 4 Fathers, where some well-deserved finger snaps will be doled out, and a $75 prize goes to the best slam poet.
But Friday night's when the weekend really gets turned up.
Celebrating 15 years, PBGP has really pulled out all the stops on this one: an early ball (6 to 8pm) at The Stadium Holiday Inn in South Philly that will be bonkers. They're calling it a "Party Monster Mini Ball DELUXE." Yes, there will be categories, from Butch Queen Face to "Old Way/New Way Pop Lock and Drop It."" There are many more, including a Grand Prize Performance as a House—the winners take home $1,000—that's certain to be worth the trip.
Still, there's so much more: PBGP's "Mind, Body & Soul Fair" on Saturday (noon to 3pm), which won't be like most health fairs because there'll be Zumba, yoga, health screens, manis, pedis and much more (Brice Johnston from "Survivor" will be there, and he's real cute.); a "Single in the City" mixer, a clever riff on speed dating at Ladder 15 that won't be tiresome or painful (4 to 6pm), and a Broadway brunch with the cast of Mighty Real: A Fabulous Sylvester Musical, including the super-fab, Tony-nominated Sheryl Lee Ralph. GAG! It's at noon at Smokin' Betty's on Sunday, and it's totally free. Stick around for the finale, too, a day party (1 to 6pm) at the RAW Courtyard on Sansom for some extended daytime drinking in the sun.
There are some sweet Uber deals to be had ($20 credits with a discount code) and tons of late-night party offerings, thanks to Christopher Hunter Entertainment's Simply Christopher. He's got nights at Encore (112 Chestnut) on Thursday, Vanity (2102 Market) on Friday, Voyeur (1221 St. James) on Saturday, and a super-fly "Sex on the Ceiling" White Party on Sunday night at Whisper (1712 Walnut) with R&B sweetie Sevyn Streeter as a special guest to bring the house down.
Happy Pride, brothers and sisters in LGBTQAness. Philly, let's do this!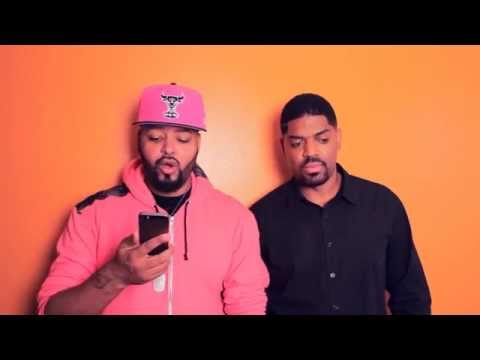 It's Hannah Montana against the "Half-Breed" goddess. Have a nice, clean fight, ladies:
It's been a solid five months since PW last pitted some divas at each other's throats. It doesn't take much: dropping a record or sharing separate city stages on the same night or in the same week, maybe dropping a single that jockeys for another pop master's top chart position. This week, Miley Cyrus and the incomparable Cher visit the Wells Fargo Center seven days apart. Typically, in the Diva Death Match world, I'll take that as a white glove to the face—a frigid and intimidating stare. En garde!
We've applied the same five point-earning categories in every installment of this diva-celebrating contest, and Cyrus and Cher are no exception. They're suited up—Cher in a Bob Mackie robe and Miley in plastic-wrap coochie cutters—and they look ready to do battle. Let's see what happens!
'HOODNESS
Neither of these gals have a shred of real-deal street cred. But Cyrus tries (way too hard) to claim urban "realness" and—in grand fashion, thanks to "We Can't Stop"—fails pretty miserably. Her large women-of-color props are red flags. You ain't 'hood, girl: You can throw on a grill and light up a blunt, but we all know you're Billy Ray's former-child-star daughter from Richkidville, Tennessee. Cher, on the other hand, has been around so long and done so many legit collaborations with artists who have genuine "urban radio" appeal, she's like the O.G. of divas. You do not fuck with her.
Cyrus: 1, Cher: 3
SINGLES AND SALES
Clearly, if we were looking at sheer numbers, Cher has a whopping 25 albums to her name, including '98's wildly successful Believe. But Cyrus' Bangerz is less than a year old, and it's platinum. Her singles have moved many units, and she shows no sign of slowing down. At this point, she's poised to keep selling millions of records by shitting on the mic in the studio and having Nelly rap a verse while Mike WiLL Made It cleans it up. The children will cough it up on iTunes. That doesn't stop Cher superfans from going out and buying every new record she puts out on vinyl, disc, tape and any other hard-copy format you can find.
Cyrus: 5, Cher: 4
FIERCENESS
The all-encompassing X-factor can really give a gal the edge. And fierceness can register on the radars of style, grace, dance abilities, showmanship, star power or simply glamour. There are certainly droves of queer people and folks born before 1970 who will swear that Cher is the epitome of a fierce diva. She has that regal, self-aware, surreal superstar status but doesn't even seem to try—she's like the Queen of Barely Moving. And while I've applauded Cyrus' go-fuck-yourself attitude and blatant pot-smoking badassery, she ain't that fierce. Who will ever forget her gross MTV Video Music Awards performance, backing up that flat azz onto Robin Thicke's prison-striped crotch? S'gonna be tough to live that lowpoint down.
Cyrus: 2, Cher: 4
VOCAL CHOPS
Strangely, this is a pretty weird category for these two. Do you love Cher because she can wail like a goat with elegance? Do Cyrus superfans not love her lawnmower hum? In the last half of her career, Cher's taken to over-the-top ridiculous and super-produced dancefloor anthems that seem like pretty trite gay fodder. (Have you given 2013's Closer to the Truth a spin? Listen to "Take It Like A Man," and try not to smirk and raise eyebrows.) But it's still great. And even though Cyrus' "We Can't Stop" doesn't have much room for vocal performance, "Wrecking Ball" and "Adore You" do. Cher's looking strong, but Cyrus turned up the heat in this round.
Cyrus: 3, Cher: 3
CLOUT
Cher was in "Moonstruck," and her video for "If I Could Turn Back Time" in '89—Miley wasn't born yet—was banned by MTV for her risque clothing. She's got an Oscar, a Grammy, an Emmy, Golden Globes and a Cannes award. And though Cyrus has probably got some Kid's Choice Awards on a mantle somewhere and will pick up a few boring Billboard Music Awards, she ain't got shit on Cher. The ref—oh, look, it's Cyndi Lauper!—raises Cher's bejeweled arm. Maybe next time, youngster.
Cyrus: 4, Cher: 5
TOTALS: Cher: 19, Cyrus: 15.
Miley Cyrus: Mon., April 21, 7pm. $49.50-$89.50. Cher: Mon., April 28, 7:30pm. $25-$156. Wells Fargo Center, 3601 S. Broad St. wellsfargocenterphilly.com

Every once in a while, you get these catalogues in the mail that are just absurd fantasy objects. The winter one was exceptionally brilliant because it was more like unisex luxury gift ideas: housewares, jewelry, art objects, high-ass high-end jackets, dishware, etc. My roommate and I playfully picked out our favorites, as if we'd be able to afford giving each other a $775 vase. However laughable the prices are, these little (expensive) print catalogues are little fantasy trips down Luxury Lane, like a dreamy departure from dreary lower middle-class working life. What can be even more fun is purely sizing up these excruciatingly expensive goods on aesthetics alone.
"Who cares about the price tag? That shit's ugly!" I find myself exclaiming. Well, what I did with the newest mailer, "Extra Credit," was select my favorites for your consideration, and hopefully you'll play along at home. You can see what I picked and be all "Gross" or "Preach." Here were my earmarked favorites for you to consider (or maybe for Barney's to offer as a miracle spring gift):
Grommeted loafers?! How about these ones from Saint Laurent? I'm not too keen on "loafers" in general, especially basic black ones that look like shoes Frank Wheeler would wear from Revolutionary Road — footwear that would solicit a firm stamp of approval from Arthur Miller. But these punk things up a little and go for a paltry $795.
Photographed for the catalogue in a much darker blue, closer to a navy with deep brown braided-leather ties, these at least give you a hint of their appeal. They're called "nubuck drivers," and though the idea of "driving shoes" kind of makes me want to hurl, with the temperatures warming up, I can almost feel the simple pleasure of wearing shoes without socks. And it'd be nice if my little piggies were cradled in these $495 beauties from Tod's.
Naturally, these images don't really capture what would, I'm sure, be luxuriously-appointed details. But what I found a couple months ago, eagerly shopping along Walnut Street for a decent briefcase, is that they're really hard to get right. Simplicity, sometimes, is the most elegant fashion statement. No need for pomp and flash when you have quietly subdued but extraordinary accessories like a Les Essentiels de la Vie briefcase that goes for a mere $1,250 (the Rag & Bone one's pretty fly, too, and way more "affordable").
Fantasizing about weekend trips has begun! To the beach or lake or mountain house, it doesn't matter — we can almost smell the fresh air. It can sound a little silly, but a weekend bag really does function beautifully: couple pairs of shorts, shoes, some towels and toiletries. Give yourself a little room, and you can even toss in a tablet and some books. Back in the day, when I worked at Club Monaco, I used my discount to buy an expensive black one, a mix of nylon and leather, that I've used countless times. It's a sound investment (of course, I'd probably shoot for one under $300, but that's not what we're doing here) if you can pull it off. And this Saint Laurent one is drool-worthy. Those zippers and dangling details would catch my eye on a handsome traveler on the train. Cough up a cool $2,500 for one, and don't eat or drink for five months!
Sunglasses season! These Oliver Peoples beauties caught my eye and, online, they come in a much greater variety of price and color. A classy tortoise is the way to go: timeless, handsome, masculine and elegant. The lighter ones seem to be for the mildly braver and bolder gentleman, but the dark numbers will never, ever go out of style. You're only a crisp $495 away from finely framing your face!
P.S. Though we have a Co-Op in town, you won't find many of these luxury goods in-house. You'll have to go to New York, Brooklyn or Boston to touch and feel this magic. It doesn't hurt to dream, does it?
When Kurt Souder and Jennifer Burks got a prompt from the folks at Philadelphia Fashion Week to whip up a capsule collection, it sparked something in their creative trajectory. They'd both been toying with ideas and designs, but hadn't been given the opportunity to show fashion-y people what they're all about—that is, until last month, when they ushered out a handful of looks that ended up being some of the most memorable of the whole show. And on a three-week time budget.
Their brand, Weft, is picking up steam, and so are they. Specializing in tailored pants and capitalizing on their unique perspectives on menswear, especially sportswear, the two are poised for a busy spring. Last night, they showed me their collection and had a model (read: roommate) wear a few looks for perspective. For a capsule collection, a handful of garments created to express a shared aesthetic, this one's pretty robust. There's room for improvement, but their staples and standards are what keep the line strong: well-tailored and constructed pants, beautifully-cut five-pocket jeans, hand-painted "patterns" and a cohesion that celebrates an attitude they like to call "dressing in the dark."
That descriptor doesn't have to mean that your house was on fire, and you grabbed the nearest five garments to be covered in the event of a fire drill in winter. For Souder and Burks, it's about cultivating a wardrobe that works together, no matter the combination. They showed me three graphic print tees (perhaps the last they'll make) that illustrate objects exploding, visuals bolstered by Souder's self-taught leather cutting and hand-painted detailing. They see the tees as a layering tool, something to wear with a strong pant and a blazer or under a waffle henley.
But it's the tailoring of the pants that caught my eye the most. Their pinched seams, that run down the front of the pant like an outward pleat (but also like a simple fold-line), create a visual intrigue that adds to the garments' strength. A perfectly effortless but gorgeous pair of dark denim looked like it'd belong in an A.P.C. rack at Barney's. The simplicity of a black wool turtleneck with an asymmetrical hidden neck zip, not unlike something you'd find at LuLu Lemon but kicked up in sophistication, looked comfortably and perfectly paired with their jean.
I told them that with a line of 20 variations of those jeans and that sweater, I'd be waiting in line to get my size.
Philadelphia isn't notorious for cradling and cultivating fashion talent, but these two friends—who go back to pre-teen days at Moore's extracurricular art classes on weekends—are in it to win it in the menswear game. Whereas Commonwealth Proper and Suit Supply may corner a specifically higher-end and suiting market, Souder and Burks hope the everyday wear and flawless construction of their sportswear is something they'll see on all kinds of men walking down Walnut one day.

I got to do something really cool Friday night. I got a Photo Pass and it was my first time with a decently capable borrowed camera "in the pit." Of course, nearly all ten media pawns crowding into the same 12-15 square-feet had huge, killer cameras, but I was just pumped to boogie within spitting distance of Ms. Annie. Standing about eight feet from The Fierce One, I got front seat access to the first three songs of her thoroughly badass set: "Rattlesnake," "Digital Witness," and "Cruel." Wearing a slightly macabre short dress with fabric manipulations that might've mimicked blood, she tore through song after song from all four of her records nailing every solo along the way. The packed-in capacity crowd was affably excited, yielding a pleasant morsel of local pride: the good people of Philadelphia know a good thing when they see it. From some of the things I've read about this new record and tour, there've been whispers of her aesthetically aiming at leadership of a new world order. A cult-leading superpower here to snatch up our minds and turn us into enlightened funk humanoids. This pale pink platform triangle really pulls it all together (from the album cover to the stage). When she stood on the highest level and blasted through the last third of her set, I was ready to sign up and waiting for her to say "I'm here to recruit you."
I worked at Kanella for a long time. Chef Konstantinos Pitsillides and his lovely wife, Caroline, are two of the best people I've ever worked for. It's a small little family over there: a half-dozen or so servers, a few hosts, a few food runners, and even a small kitchen staff. So it was a blast to watch an old co-worker's new music video yesterday and discover that it featured not only visuals set in Kanella's interior but a cameo from head server Bobby and Chef Pitsillides homself. Turns out, he's a natural.
Emcee Tom Charles has been on the grind for a while now. Since 2007. He made some YouTube videos on a previous account, but this one marks a fresh start. "I have like four or five videos, but I put this one on a new account because I'm kind of fresh starting and rebranding myself, and I got a lot in the works," he says. "I'm posting a Kickstarter for the next video that we wanna shoot soon, too." [We'll be sure to update this post with those deets when they become available.]
In the video, he does some solid Philly visits including to a barber shop (Burke & Payne Barber Co.), a tailor (Commonwealth Proper,) and, perhaps the crown jewel of the video, a poker scene at Kanella. Pitsillides fit the role that Charles was looking for: "I knew I wanted that handsome but intimidating look for the gentlemen that I was playing poker with," Charles says. "I told Chef the concept, and he was all about it."
It looks like maybe "Finer Things" could help give a little kick to Charles's local notoriety. It's a fun watch, and there's a sexy lady in it (her name's Lala—"She's a Philly cat," Charles says). The single's been doing well on iTunes, and what makes it a little more special for him is that he pretty much molded the whole thing himself from beat to video. "I made the beat and everything. That's my first production that I've released for sale by myself," he says. "I came up with the idea and just had to figure out how to put it together, figuring out scheduling and budgets."
He recruited his boy, Pat Murray (of Glass Canon), to help him with the execution and the cleanup: "Both of us really [made it]. I came up with the treatment, and he helped me put it all together and he edited it and all that shit."
Check Tom Charles out online. And bring your own cards for your late Kanella reservation and see if you can get a KEO out of him.

I used to go to Stash often. Like every week. It was so fun: Up in the suite (no cover), you and a dozen friends, $5 citywides with Jameson, and practically no one there until midnight, when everyone packed it in to get down with electroclash jams, riot grrrl anthems and ratchet radio pop. It was an oasis for folks like me, who fear the weekend crowd at Philly's gay "clubs" because they became overly populated with college kids, muscleheads and meth daddies. Well, Mike Shaffer, who DJ'd Stash and kept his pulse on grit glam in our little queer universe, has picked up where Stash left off (lifeless at Rosewood), taken it to Fishtown and expanded the scope. Mondo Trasho is coming! Hide ya wife, hide ya kids, and shake all your tailfeathers tomorrow night.
So, what's the idea behind the party, and how'd this process get started? How long have you been waiting for this?
Corey Griffith met John Redden through making his coffee at Rocket Cat Cafe and also by frequenting The Barbary. They discussed the lack of queer nights or queer bars in Fishtown. Corey just recently met Jake (Skull†Kid) [Nuxoll], and Jake and I have been friends for a long time and have DJ'd together for a year and some change. Corey asked us to come together to come up with a party. We met with John back in November to create the party. We want to embody an edgier side of queer culture without taking it too seriously. We got some help to work on a logo, flyer design, drink tickets, pins, visuals, and we're going to have Pretty Girl perform at our first party this Wednesday. It's been a process, but it's been really fun.
Why Mondo Trasho, and what do you think it, and the accompanying iconography, communicates to party-goers?
Mondo Trasho was John Waters' first feature film. Corey told me that it loosely means "remarkable trash." While we don't intend the party to be complete trash, per se, we definitely have an edge and don't mind a little sloppiness. We're intending to create a space where a crowd of artsy, diverse queers and their friends can party to an open format of music and talk about how exciting it was the next day. The iconography is meant to be eye-catching and sexy, as sexiness is definitely a theme of this party. We shouldn't be afraid to be a little sexy while on the dance floor, right?
Can you say a little about that hour-long mix folks can be listening to in anticipation of this party? Is this meant to be an indication of what will get spun there?
The mix is really just a small sample of what an hour at the party could feel like. We wanted it to flow so people could get a feel of it at the gym, at work, on the bus, while dancing in their underwear or whatever. We're going to also be playing a lot of rock 'n roll and punk rock anthems, but those genres don't quite translate into a mix with dancier house and electro beats.
Will this have a different feel from Stash by not being weekly and not being in the Gayborhood?
It didn't help that Stash was on a Tuesday, but for two years, Stash made Tuesdays the shit. We still get people telling us that they miss that party. Mondo Trasho will have a different feel, but we have the opportunity to have a larger space with a potentially larger draw. Stash was amazing, and it's where I got into DJing, but Mondo Trasho will bring more to the plate. We queers don't just party in the Gayborhood! Also, this party will be bi-weekly, so the space between the parties will give us time to prepare new music and performances.
What kind of special events will you try to make happen, and are you lining up live performances, as well? Pretty Girl's gonna be at the premiere? Her stock is on the rise!
Pretty Girl is a friend of ours and is definitely one to watch out for. We're excited to have her perform for our opening night and in the future. We're going to be having performers, guest hosts and a rotating line-up of guest DJs from all over. We're just beginning.
Who do you think are the avant garde dance music artists that the gays should be squealing for when the beat hits 'em at 1 a.m., instead of the run-of-the-mill pop divas that get gays to take their shirts off at Woody's?
While we intend to throw in some interesting takes on pop music and throwback jams for sure, you should be excited to hear Cakes Da Killa, Roxy Cottontail, Mykki Blanco, Mt. Sims, Nicky Da B, Lords Of Acid, Miss Kittin, The Knife, Kid Sister, X-Ray Spex, Le Youth, Disclosure, Deee-Lite. We have a lot of surprises.
Anything else?
The debut party is free. We also have Pretty Hate Machine upstairs, which is a really awesome darker music dance party. Mondo Trasho will be the second and fourth Wednesday of every month, starting this Wednesday. While this is "our" party, as in the LGBTQ community's, we want everyone to come and have a crazy time.