Photo by Gregory Batardon.
"Am I too close to you?" asked one dancer to another as they rehearsed in the bowels of the Annenberg Center for the Performing Arts in University City. One statuesque corps member is stretching off the edge of the "stage," a workspace that can't be more than eight feet in height, and some dancers are trying not to hit their hands and heads on the drop ceilings above them.
They're cleaning, a term I picked up from Roni Koresh when I peaked in on their run-up to Through the Skin.
But Les Ballets Jazz de Montreal artistic director Louis Robitaille allowed me to take him away from the rehearsal where his ballet or rehearsal master, Cyrille de la Barre, was ironing out kinks and advising on the technique of certain lifts, turns and weight balances.
Les Ballets Jazz de Montreal is now a 40-year-old company; in fact, this program, which debuts in Philadelphia tonight, is a celebration of the history, nature and spirit of its whole. And Robitaille is extremely proud of what his artists—his dancers—are capable of: power and versatility.
BJM is not unlike our BalletX—very much steeped in a deeper commitment to not just modern but contemporary dance. There's a difference, though (more on that shortly). As the Pennsylvania Ballet is to our BalletX is Montreal's Les Grand Ballets Canadiens to BJM. However, as Robitaille shared, some critics in Canada have been saying the gap between the two major companies has been shrinking.
"It's funny because it's an institution, and they have much more money," he explained. "We are more of a fusion dance company, a little bit of everything. The artists are very versatile and very athletic."
It's true. Most ballet companies expound on the athleticism and power of their dancers, but even in watching 30 minutes of rehearsal, there are tons of holds, lifts, pulls, spins and duet work. Dancing that looks beyond precise, so much so that subtle shifts or a less-than-perfect grip can spin the whole performance out of sync.
"Accidents happen. This is part of the risk of a live show. The show is very risky," said Robitaille. "For instance, 'Closer,' [choreographed by Benjamin Millepied] at 18 minutes long, you need so much power and stamina. I like challenge. Every single show is a challenge; every single show is important."
This weekend, they execute three pieces: "Fuel," "Closer," and "Harry." This combination is unlike many of this tour's repertoire. They just performed two nights in Beverly Hills, and in February they're off to Tel Aviv, Germany, France and elsewhere.
Even though much is to be extracted from the duets that populate this weekend's program, Robitaille was thrilled to discuss the limitations and opportunity that a one-on-one performance can unearth.
"There is more to a duet than only relationships and love affairs," he explained. "Zero In On," a piece from their repertoire not performed this weekend, "is totally abstract," he went on. "It goes beyond the two-person; it's an athletic challenge. It's about movement and tension. Why make things simple when you can make them complex?"
What can audiences expect?
"It's like a rollercoaster," he said. "Different moods, emotions, feelings … I hope the audience will get on to the rollercoaster train."
The 12-member company will not be wearing tutus or crushed velvet leotards. Robitaille seems firm on that. He doesn't believe in covering up his company, but wants to show off their bodies so that all the mechanics are on display. He even uttered the word "LuLulemon" to cite an inspiration for one act's costumes; it is essential to adjust aesthetics in a contemporary company to what's happening on the streets—of Philly or Paris.
"I'm very sensitive to costumes. Usually, I don't like ballet costumes," he elaborated, "so if sometimes a choreographer wants an aesthetic to their piece, I encourage them to look to the street. All the costumes were adapted for the stage as street clothes."
Modern ballet is studied and staid. It's Merce Cunningham and Martha Graham; it's scientific. Ballet is hundreds of years old, he points out, but continues to get reconsidered in our modern contexts.
"We are still doing the same base ballet," he adds. "But it follows time for me and the space-time we're in. The foundation of everything is ballet, but it's a fusion with everything else."
The show debuts tonight night and runs through the 18th, with a matinee on Saturday. Tickets are here and range from $20 to $55.
Photo by Benjamin von Wong.

The other weekend, I strolled around South Street and was friggen' pumped to find a few developments that caught me off guard: ADIDAS is no longer an "originals" store but an outlet? There's a pimp new Villa? What is this TOTEM!? We've been frequenting Ps & Qs for a minute now (their jackets are currently half-off), but Totem popped up this past July. We peppered the store's brains, Phillip Yi, and he gave us some answers to a few of the hundreds of questions that come to mind when perusing his gorgeous storefront's wares.
When and how'd you get this store up and running? Had you been scoping sites for a while?
Totem Brand opened in July 2013, and I've been working on South Street for my entire retail career. I noticed Philadelphia did not have a heritage menswear store with a focus on U.S.-made goods and outdoor lifestyle. The community has really embraced our concept and mission.
Tell us why you're into this stuff. The general theme is American-made products, is that correct? Or, even if it's an international brand, there's a domestic manufacturing angle?
I think now, more than ever, quality is extremely important to customers. The U.S.-made brands we choose to feature at Totem Brand are all revered when it comes to quality and craftsmanship. I feel great offering items to my customers that are not going to fall apart after a couple wears. The more research I did into the brands that I wanted to carry, the more I identified with their mission: "Buy it once, buy it right."
Secondly, I feel proud to support our American manufacturers. I think that it is important to keep jobs in America and help stimulate the U.S. economy.
What are some of your personal favorite brands, and why do you love them so?
Some of my favorite brands are Filson and Norman Porter. Filson was founded in Seattle, WA in 1897, and their goods are made in USA. From their 100-percent virgin wool coats and oil finished jackets to their rugged luggage, the entire collection is extremely durable and practical. Every piece only gets better with age. Everything they make has lifetime warranty. They truly stand behind their product. I love their motto too: "Might as well have the best."
Norman Porter is an awesome denim brand. Each pair of jeans is made by hand. He has expanded his offerings to leather goods, and I am proud to carry his brand. It is truly a one-man operation located in Philadelphia. From the hickory stripe pocket bags to the hand-hammered copper rivets, the attention to detail is undeniable. We are located in Philadelphia, and it was only natural to carry a locally-made product.
There's not a ton of menswear options in Philly, and, as I told you, I'm a super-fan of Ps & Qs down the street. You two are really nailing that niche. What do you do that's unique to Totem?
I really try to focus on heritage and outdoor lifestyle brands. But I'm particularly trying to feature items that will remain classics over time, with an attitude towards high quality, durable, and practical fashion.
Sure seems like there's a little South Street retail renaissance going on. I like that ADIDAS turned themselves into an outlet and that Villa (608 South St.) is great at what it does. Are you excited to be a part of it?
For a while, South Street was the go-to destination for unique shopping boutiques. Then there was a sort of deterioration when manufacturers went overseas for production. This left a lot of U.S. manufacturers out of business. This culture of "cheaper goods are better" really hurt America. I'm really excited to be a part of the retail renaissance on South Street and turning it back into a shopping destination with quality and character.
Have you been South Streeting for your whole life? What are some of your favorite South St. gems?
Yes, but so many of my favorite stores have left over the years. Still, I'm always up to grab a Bloody Mary at Beau Monde and a gyro at South Street Souvlaki.
Alright, break down the deals you've got going on now—and when they'll expire. And tell us what to expect for spring.
Currently, our fall/winter goods are up to 40-percent off until supplies last. We are really excited for spring. A few brands we are proud to introduce are Barbour, Woolrich and Steven Alan.

Photo provided by the Ps & Qs dudes' Facebook page.
One of my favorite stores in the city is Ps & Qs. Pretty sure you've figured that out by the handfuls of posts I keep putting up. One of the reasons I love the store so much is because of a couple of the dudes that run the place: the owner, Ky Cao, and one of his trusty associates, Saeed Ferguson (pictured above in the bottom left). They're just chill dudes with good style, and they seem to enjoy talking shit with me about menswear shopping in the city and brands and shit. And Cao seems to be keen on putting together some really cool in-store events. I missed an event a couple weeks back that featured the Naked & Famous denim guru, Brandon Svarc. But when I got prodded to come see what these guys The Madbury Club were all about, I said to myself, This can only be interesting. Not knowing much about the dudes, other than what Cao'd told me (essentially, they run a blog, but they're also creatives who do all kinds of stuff), I knew I was in for some kind of a lecture and a Q&A. Those kinds of things are always good to get my blood pumping and my brain twitching.
So, let me break a few things down before I get into my thoughts.
The Madbury Club's been evolving for years. What started, primarily, with Phillip T. Annand and his budding Award Tour T-shirt game, with the assistance (he'll say mostly packing boxes of shirts) of his boy Ellington Hammond, has grown considerably and taken on a few different variations of a mission. TMC is far from a T-shirt company in 2013. Annand and Hammond have been recruiting. They've pulled in a handful of creative and spiritual dudes (this is, 100%, a sausage party; some of em' from Philly) to help them mold and sculpt their creative vision. But what they're more than willing to admit is that this vision isn't totally in focus— or at least, they're willing to admit that they're not even sure exactly what they do. They're somewhere in between a creative team that'd be not unlike a small ad agency (but only on the creative side), a collective of artists/photographers/videographers/creative producers and fashion fans. Seriously, it wouldn't feel right to call these dudes stylists or fashion editorialists, but they just love sweet goods. Especially sneakers. Over on The Madbury Club site, you'll find some extraordinary lookbooks in which they themselves act as curators and models. Certainly they've got brands they turn to on the regular, but what they seem to do most genuinely is dress themselves in current, urban, modern and clean looks.
One of the reasons these guys got started in this line of internetting is pretty simple: They were bored with what was being offered to them. Complex, SPIN, Highsnobiety, Hypebeast, Street Etiquette—these were 'zines/blogs that they eagerly and excitedly consumed, but they inevitably felt bored by them, or at least, they didn't feel like they were being as adventurous or as creative as they could be. So, they started a site. One of the things they were certain about was that they wanted the visuals to be extra. They wanted spreads to be full-screen affairs with outstanding content. "Content" is actually what TMC seems most obsessed with, and that was one of the weirdest aspects of the night. What this content is is, again, something they're deciding on as they go.
Take "Chazebralope" (below), for instance, one of their most recent efforts. It's essentially a trailer for a movie that will never be made, but it's an ambitious one. The vision came from a choice of six sneakers from PUMA that they could make something visual for. They picked the ugliest one, the one with more than five different animal prints on one shoe, and crafted a narrative around the idea of a mythical beast. A dangerous one–a mixture of a cheetah, an antelope, and a zebra (obviously). They shot for almost a week in the deserts of Utah and boiled down hundreds of hours of footage into a high-end, visually-dazzling trailer. Shoes are hardly the focus. But TMC guys are starting to catch on to the fact that they've got what some companies are looking for to the T. They're young, they're stylish, they're urbane, they're sophisticated, and they have taste, but most importantly, in their own way, they have the technical and artistic know-how to make an outstanding visual product. When they got their first giant wheat-pastes plastered all over New York City, they knew they'd made it. Sort of.
Here's the troubling thing, for me, about these guys: They're all clearly very talented; they've got GREAT eyes for visual aesthetics; they know clothes and shoes, and they're trying to explore the unknown realms of the nebulous worlds of creative new media. It's like dark matter. The sky is the limit. Craft yourself a strong following with a killer Instagram feed or recruit a rabid Twitter following, and sometimes, the world is your oyster. You could turn into a famous blogger (at least, until, the flash in the pan cools down) and start appearing on TV as the voice of a generation. But to do it all while continuously expressing the idea "We're not sure what we're doing" is disheartening because it feels a little like the blind leading the blind.
The team has found creative epiphanies and renewed their zeal by traveling, a pretty big component of their blog (which, at the moment, isn't nearly as robust or updated as it used to be, and they're OK with that). And one of the heaviest topics entertained in the Q&A session was the idea of following your creative heart, and if that means saying "Fuck it, let's go to California and see what happens," you buy your tickets, and you all cram into one hotel room or tent and do it on the cheap if you have to. School is not for everyone, and a degree doesn't get you anywhere. You get yourself to wherever you absolutely have to—and adventure is essential to a truly lived life.
I just have to share one more thing. In the Q&A, there was a dude who purported himself to be an art school graduate who teaches art, and he applauded the collective for rebuffing or at least questioning the value of an art degree, but finding much more value in just constantly creating and constantly experimenting. At one point, Annand talked shit about Duchamp's "The Fountain," which I didn't really approve of. He was making a point, though– when stuffy art heads make something absurd, call it art, and it's lauded as genius, it can be a little disconcerting. But art teacher dude managed to make the analogy that the work TMC is doing, work that we got to see lots of in their presentation, is in fact exactly like Duchamp's "Fountain," but in 2013. To him, I say, "No sir. I heartily disagree."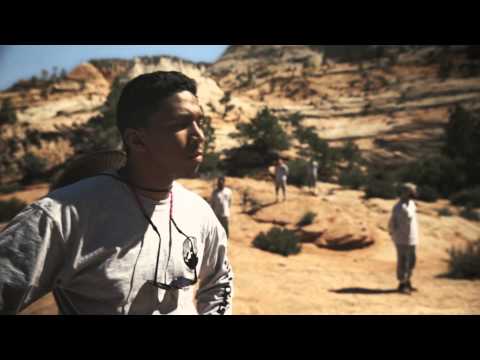 What defines beauty? In an age of popularized body modification, its more conventional definitions have shifted—thank heaven—to include more alternative visages. SuicideGirls, the widely popular website that features such beauties, promotes the concept of models having control over how their beauty is portrayed; as a result, the site and the girls themselves continue to build a staggering fan base. And, after a six-year hiatus, its Blackheart Burlesque is back to aid and abet those worthwhile efforts.
Combining the glamour of pin-up poise, tongue-in-cheek humor, the edge of industrial subculture and a kind-hearted jab at pop culture, the Blackheart Burlesque show created a niche for itself in the early 2000s heyday. In fact, they completed five North American tours opening for a bevy of heavy-hitting rock talents. After a six-year hiatus from the stage, veteran choreographer Manwe Sauls-Addison—who has worked with such artists as the late, great Michael Jackson, Beyonce and Lady Gaga—is bringing new performances and updated music to the BB production hoping to scintillate and satisfy fans.
To enthrall their audiences further, the SuicideGirls even throw a little nerd in there, incorporating elements from Game of Thrones, Star Trek, The Avengers, Planet of the Apes and many other geek favorites. So, if you want to see stunningly gorgeous dancers sporting Stormtrooper helmets and toting lightsabers, here's a night out that promises not to disappoint.
Mon., Nov 18, 9pm. $22.50. Theatre of Living Arts, 334 South St. 215.922.1011. tlaphilly.com

A screenshot of Ps and Qs' plethora.
Boy, it got cold overnight, didn't it? Suddenly we're rummaging through basements and storage bins for sweaters, scarves, gloves, winter jackets, wool socks and even boots. And did we not wake up with snow falling on Philadelphia yesterday? Hey, winter—guess you're here for real.
If you're like me, and I bet lots of you are, you're loathe to drag out that dingy old winter jacket you bought three years ago and have been trying to squeeze as many seasons out of as possible. Also, if you're like me, you're on the hunt for a good reason to go shopping and make a good investment.
So, for some gentlemen out there, I'd like to give you a few heads up on prices, styles, stores and recommendations on styles for the inevitable onslaught of freezing temperatures on their way. Shop these five spots for some style inspiration, at least:
1. City Sports, 1608 Walnut St., 215.985.5860. citysports.com
This isn't where you're gonna go for a peacoat, a bomber jacket or leather. But you will find some of the city's finest selections of North Face, Patagonia, and Burton jackets. Their cold weather accessory game is also bananas (try to find anything with the "Smartwool" trademark), with a vast selection of gloves, hats, ear warmers and warm scarves.
Favorite: Those Burton Poacher jackets that come in heathered grey are sick ($169.95).
2. Ps & Qs, 820 South St., 215.592.0888. psandqs.com
Stumbled in there the other day, curious to see what one of our city's best menswear boutiques pulled together for November, and wasn't disappointed. In addition to a vast and cozy collection of charmingly color-combined Patagonia fleeces ($119), a truly stylish selection of knit winter hats and their always-tight New Balance game (and now they've got Tretorns!), their jacket curation is on point.
Favorite(s): That Shades of Grey Baseball jacket ($253), those deceptively warm Patagonia quilted down "sweaters" ($219) or those leather-shouldered Penfield Stapleton down jackets ($300).
3. H&M, 1530 Chestnut St., 855.466.7467. hm.com/us
These may not be jackets out of which you'll get more than one season's wear. And, in fact, if you wanted to have three mediocre jackets for the price of one ritzy piece, and you mix and match colors and textures, this really isn't a bad option. A double-breasted peacoat's only $99; a duffel coat with toggle buttons is $99; great parkas in versatile colors range from $50-100, and a no-one-will-know-it's-from-H&M-unless-you-tell-them Lumber jacket in buffalo plaid's only $99, too. Oh, and don't mess with that Walnut Street spot; it's not even in the same league as the bigger brother down the street and around the corner.
Favorite: Anything with the word "biker" in it, and you're probably good, like the asymmetrical zipper ($79.95) or the fuller length trench, on sale for $99 from $199 right now.
4. Zara, 1715 Walnut St., 215.557.0911. zara.com/us
Listen, Zara's better in SoHo or midtown Manhattan, but we'll take what we can get from the international retailer while the gettin's good—and one thing Zara does well for men is blazers and outerwear. They're great for biker/moto jackets, and they've got a couple winter-weight ones worth trying on, but I snagged a knitted coat with a high-neck collar for $189 (in black) that I am extremely happy with this week. All of their leather, faux or legit, is priced pretty reasonably. Also, bonus tip: If you can, thick-enough blazers with a warm sweater underneath always looks classy.
Favorite: Didn't work for me, but that navy wool coat with a detachable waistcoat ($299) is nicely done, with brown leather details that look real sophisticated.
5. Theory, 1616 Walnut St., 215.735.1034. theory.com
This one's for the high-rollers or for those who just got a winter bonus and want to drop a crisp K on one garment. But if you're going to do it, this has got to be the best place to do so. Perhaps not deep-winter appropriate, but they've got the most stunning play on a baseball jacket in the city, with their Volter LS Coat in Kinlough Wool Cashmere Blend ($795), a navy wool number with black leather sleeves.
Favorite: Really wish we could spring for that Yver Coat in Belgrade Cotton Blend ($895), a real warm keeper in black, with a removable puff layer in a deep blue.
Alyssa Edwards is one of the best things of all time about RuPaul's Drag Race. She ducked out and left six other queens to fight, tooth and nail, for the title of America's Next Drag Superstar (Jinkx Monsoon beat out Alaska Thunderfuck and Roxxxy Andrews) on April 1, 2013. She lip-synched the HELL out of "Cold Hearted," the Paula Abdul gem from the summer of '89, but Coco Montrese went buck and did that thing where she pointed to her lips during the near-rapping fast part, and everyone died. Many grieved at the loss of Ms. Edwards, the deep red rose of Mesquite, Texas. Pretty much everyone knew that an injustice had been done and that Alyssa would go down in the RuPaul herstory books as one of the fiercest queens in five seasons of Drag Race. Well, tomorrow night she touches down in Philadelphia, and something tells me not enough people know how amazing it would be to gaze into that woman's perfectly-painted canvas of a face.
To be standing in front of and talking to the winner of Best Pageant Queen honors, chosen by fans and ru-vealed during the airing of 'The Lost Season" (it's just Season One), would probably be pretty mesmerizing. The self-proclaimed Vanessa Williams of drag serves you so much face and so much eye. In fact, her mouth, eyes and general facial control is what makes her the charming queen we so adore. She's expressive, and she makes you laugh with over-the-top gestures of "Can you believe how beautiful I am?" and "Clock this look I am giving to you." See, drag can be so serious. What it really comes down to is does it make you smile and stretch your creative imagination? Alyssa doesn't even really do too many impersonations; she's not that kind of girl. She could no doubt turn out some Elizabeth Taylor, Audrey Hepburn or Demi Moore, but definitely some Scarlett O'Hara heat.
Williams won as the first African American Miss America on September 17, 1983. But it got all tainted when some asshole brought forth some nude photos Williams had posed for when she was working at Tom Chiapel's photography studio, and her boss was just, ya know, in a tight spot and working on some angles and shadows. Oh, and here's this other naked girl. They ended up in Hugh Hefner's hands, and do you know what happened? He passed on them. Know who didn't? Bob Guccione and Penthouse. They ran her on the cover of their September '84 15th Anniversary Issue, and it was HUGE. That dirty magazine issue sold like gangbusters and all without Williams' consent – Guccione just paid Chiapel for them. She resigned from her reign as Miss America before the thing went to press in July of that summer.
Edwards was named Miss Gay America in 2010 and was stripped of her crown and status due to controversies over appearances, agreements and whatever. Coco Montrese was, in fact, the pageant's runner up and slipped her pretty mug underneath that tiara with grace. Coco and Alyssa have been longtime rivals and friends, officially and unofficially; it's no secret there's been blood both bad and good. But they're family. And it looks like they've emerged girls out of it all. In doing a little research for a conceived of but not executed (couldn't get her when I tried) phoner interview, I Googled 'Why did Alyssa Edwards get dethroned?' I also shot out a tweet, and Coco responded with a reply (and a photo!) after 30 minutes: "yall need to let that go, we did long time ago. Were in vegas shopping together ."
We still don't really know the nitty gritty, but hey, we don't need to. Alyssa's the people's pageant queen and she brings the camp, glamour, grace and showmanship I so love in a drag queen. Somehow, the magic of "Drop Dead Gorgeous (B. Ames Mix)" appeared on April 20 of this year, and it has since accumulated nearly a quarter million views. It is three minutes and 15 seconds of Alyssa ecstasy, perfectly packaged into a bite-sized little bitch sandwich. It's full of Alyssa-isms, something the children have now fully integrated into their vocabulary: "Girl, look how orange you look, girl!," "Girl, I am gag-ging," "Get a grip, get a life, and get over it," "Backrolls?," and, of course, my personal and all-time favorite, "Bitch, sit your ass down and shut the hell up, bitch!" Hello—the bitch sandwich was born.
Alyssa is everything—and she's doing Josh Schonewolf a favor and showing up to make everyone gag at his Ratchet party this Wednesday at Tabu. $25 tickets are still available, and that gets you intimate mug time with Ms. Edwards and photo opportunities. Otherwise, tickets are $15 at the door. Doors open at 9pm, and the show starts at 11pm, and he got Aeryanah Van Moi, Zsa Zsa St James, Satine Harlow, BEV and The Lady Poison to come out and open the show up for the queen of the night.
Hypothetical scenario: Dude you're on a first date with picks you up at your door; you walk over to a nearby restaurant and sit down at the table, and then you see his watch. It's a metallic number, chunky and thick, with visible gears and ostentatious detailing on its face. Now, hold on: Let's imagine this guy–he's six feet tall, dressed well enough (button-down, well-fit denim, inoffensive shoes) and has obviously made a good enough impression to win a date with you. But he seems to be quite fond of his timepiece, stretching on occasion to make sure his watch is visible beyond his cuff and holding his hands together in a manner that puts his wrist on display.
"Was that your dad's watch or something?" you inquire.
"No," he guffaws, "I bought this. It's a Hublot."
"What's that?" you ask.
"Oh, it's a luxury brand. Haven't you heard that Watch the Throne song, "Otis"?"
"No," you confess.
What he doesn't know is that you detest showy displays of income, wholesale buy-ins to maleness and co-opting pop star fashion for your own.
Busted.
That wouldn't happen with an Analog Watch Co. watch for a number of reasons. While watches made of wood aren't completely unheard of (you can find them at Kembrel, on sale, while the Chestnut Street pop-up's still open), Lorenzo Buffa is a Philadelphia designer and founder of AWC who's launched and already crushed a Kickstarter goal to fund the production of soft, flexible wooden watches that are gender neutral and make a statement that's not "I have money and taste." In fact, a wooden watch might suggest the wearer's a little more on the crunchy, urban hippie, eco-conscious and nature-loving tip.
On Oct. 11, Buffa launched a $10k-goaled Kickstarter push, and, at the time of this writing (10/21 @ noon), he and AWC have 333 backers with over $31,000 pledged and 20 days left in the campaign. Not bad at all. And, to his credit, Buffa's a queer kid who's propelled himself him into now-thriving watch designer status and a Kickstarter success story.
"If it wasn't for navigating the challenges of being a marginalized individual, I don't think I would be who or where I am today," he told PW. "Those hard times only give me strength and compulsion to push myself more." And push himself he did. For months he designed, prototyped, contacted and initiated relationships with manufacturers, studied other campaigns and prepared a marketing effort for his brand. "We spent months working on a strategy for launching on Kickstarter," he says. "I gauged how well the project would fit in, and fortunately, it's exceeded expectations."
Looks like Buffa's poised to be swimming in wristwear—taking orders, plus creating, marketing and shipping them—and he's not mad. The U Arts Industrial Design alum's background is pretty varied, but he sees a lot of potential in watches, much more so than just a way to tell time. "Watches today are much more about expressing one's identity. They are symbols of status, ideals, class, etc.," Buffa asserts. When questioned on whether or not he was ready to be the watch man, he seemed resolved: "I'm going to settle in and work on watches for now. This is just the beginning."
The Carpenter Collection uses soft wood, leather and minimalistic design elements (no numbers, lines or figures – it's Analog, get it?) to achieve a pretty sophisticated blend of aesthetic elements for 2013. Because he wanted to appeal to a wide audience—and, in all likelihood because he's a talented queer—these watches are slim, chicly simplified and refined in their design. And there's still time to get in on the Kickstarter project. There are only 10 left of the 200 spots to opt in at $85, but 97 of 100 spots are left to get yours for $95.
Kickstarter's obviously no joke. There's lots of build-up towards a campaign and lots of worry over how it'll unfold if and when your campaign's funded; Buffa gets the green light on Nov. 10th. Is he ready for the deluge? "Absolutely," he says. "This has been over a year in the making. Months have been spent building relationships with all the parties involved [and] in bringing a product to production." There's magic in that Kickstarter, too, helping all kinds of creatives achieve things never believed possible.
Buffa put it perfectly: "There is an amazing tool at our disposal: the Internet and computer. You can do anything. Anything. It's created a new era for makers, designers, and how small businesses grow in ways it never could have 20 years ago."