JAM ON THE RIVER
Okay! We got some news this morning about the lineup for what is sure to be a pretty chill but awesome collection of acts at the Penn's Landing River Stage. Did a little rooting around and realized that all of these bands basically fall under chill, ambient, jammy with a little bit of rhythm and funk—kind of like Tortoise or Sound Tribe Sector 9. But you've probably heard of Lotus: Mike Greenfield, Mike Rempel, Luke Miller, Jesse Miller and Chuck Morris formed at Goshen College (Indiana) in '99 and now call Denver and Philly home. They're an instrumental electronic band; I even found the word "jamtronica" in use on their Wiki page. In fact, this "Jam on the River" should basically be renamed "Jamtronica on the River." Even though Grimace Federation, a Philadelphia trio who use the phrase "blisscore" on their Facebook page and have a working relationship with Aesop Rock, it seems a pretty coherent theme. Almost like a mini-Camp Bisco.
This hasn't happened in six years—and you should see the list of folks who've played this ceremonious seasonal marker in the past. From the presser: "Jam On The River was known as the unofficial start to the summer and has a long, storied past with many of the top artists in world, including: Bob Weir, Deadmau5, Dr. Dog, Bassnectar, The Disco Biscuits, Ween, Al Green, The Flaming Lips, Sound Tribe Sector 9, Lotus, The Avett Brothers, Common, Grace Potter & the Nocturnals, John Butler Trio, Dark Star Orchestra, Cypress Hill, The Wailers and so many more."
Sounds like the lawn chairs need a washing, and the vaporizer needs to get charged up.
DIANA ROSS
HOLY. CRAP. Ms. Diana Ross is coming to Philadelphia, and The Mann says she's going to play a bunch of hits from her massive collection of career-spanning divadom. This is a little insane. Hot on the heels of a fun season evaluation we did on Thursday, it's a pretty big get. I'm not sure who's going to be in charge of making sure she's comfortable and happy because that is someone that I don't want to be. If I'm being completely real, I kind of wish that she'd booked at the Dell Center—still dying to know who they've booked this summer. Hopefully, they got at least one great like Ms. Ross (or Chaka Khan). Still, this one will almost definitely sell out. Who doesn't love her? I bet there are a dozen old has-beens who've been thrown under the bus by her (all hair and sequins), but whatever!
THE BOYD
This story's long, and I'll go ahead and slip you this post for a full timeline. But on Friday, The Philadelphia Historical Commission granted Live Nation (via developer Neil Rodin) a "hardship demolition permit" that will convert the historical theater into a multi-plex. All kinds of folks are both pumped and pissed that this landmark's getting a gut-job, but it passed with endorsements from Rittenhouse Row, Center City Residents Association and a few nearby apartment complex representatives. There were whispers of bringing it back to life (or, like they did in Wilmington, turning the Queen Theater into a World Cafe Live) and a big ole IMAX theater, but the real cries are that it'll be a useless theater in a couple years that shrivels up and dies. Kind of like the Rave or the Bridge? We will keep you posted on its progress—because this is going to be fascinating.
Last summer, we spent a good amount of time up at the bandshell in Fairmount Park. We even previewed the impending season for our Spring Arts guide and eagerly anticipated some of the biggest lineup additions that came rolling out during the season. And while there are a handful of shows we'd like to buy tickets for before it's too late, there are also some shows going on up there this year that are just asking for a big ol' "Whaaa?!" Let's break 'em down real quick by order of impending arrival.
Lana Del Rey at the Skyline Stage
Sunday, May 11 @ 7:30 p.m. $47.50.
Well, alright! A nice, big bang of a start with one of the most intriguing new artists of the 2010s. We've seen her tank, and we've seen her slay. Allegedly, by the time Del Rey rolls into Philly, we may have her 2014 release, Ultraviolence, and that would really be somethin'. She could either be charging up that hill triumphantly or stumbling up all wounded and battered.
Verdict: Thrilling.
Jack Johnson with Amos Lee
Friday, June 6 @ 7:30 p.m. $34.50-$64.50.
Hmm, not so sure about this one. Do that many people stand for Johnson's surfer/hippie/cabana boy bait? Hopefully, it'll go over well because it'll be June, and his tropical tunes will feel like an appropriate soundtrack for an early summer evening (with strangers blasting joints all around you). We love our Amos, but this one's a little perplexing.
Verdict: Puzzling.
[Update: This one's SOLD OUT.]
Willie Nelson and Family with Alison Krauss and Union Station featuring Jerry Douglas, plus special guest Kacey Musgraves
Friday, June 13 @ 7:00 p.m. $35-$89.50.
There's nothing not awesome about this! All of these fine folk are wonderful performers, and we're as pumped about Nelson as we are about Musgraves—who is one of the biggest rising talents in casual, folksy country rock, and she does it without kitsch (well, maybe a little). With Nelson's fam and Union Station, this is sure to be a blissfully beautiful summer night of diverse twang under twilight.
Verdict: Thrilling.
Widespread Panic with Galactic
Saturday, June 14 @ 7:00 p.m. $30-$47.50.
Well, one-half of this lineup is straight-up thrilling, and it's not Panic. Galactic is THE SHIT. If there's one place to start, it might be a live album of theirs from 2001 called We Love 'Em Tonight: Live at Tipitina's. But when I went to Bonnaroo in 2003, and Widespread was one of the headliners, it was Braindead Central. Their fans love "the 'Spread" perhaps as much as mind-altering drugs. This could turn into a little micro Bonnaroo. And that feels a little weird.
Verdict: Both.
Phish
Tuesday, July 8 @ 7:30 p.m. $45-$60.
Is this for real? I saw Phish in 2000, hot on the heels of the release of Farmhouse, and that was all that I'll ever really need in the live Phish department of my life. Turns out they've put out three records since then: Round Room (2002), Undermind (2004), and Joy (2009), with a fourth coming in 2014. When will they stop?
Verdict: Puzzling.
Neutral Milk Hotel with Circulatory System
Monday, July 21 @ 7:30 p.m. $29.50-$36.
Get these tickets now! They won't last! Everything Neutral Milk touches goes to "sold out" in no time fast. Perhaps, finally, NMH has found a venue that'll let some fans see Jeff Magnum & Co. rattle out staples from the now-infamous In the Aeroplane Over the Sea (1998). This verdict is unanimous.
Verdict: Thrilling.
Sarah McLachlan
Thursday, July 24 @ 8:00 p.m. $35-$72.50.
It's hard to think of other aging '90s female pop-rock stars as uninteresting as McLachlan. Almost the entirety of her Lilith Fair alumnae would be more welcome: Paula Cole, Shawn Colvin, Sheryl Crow, Jewel, Tracy Chapman, Suzanne Vega, Fiona Apple, Lisa Loeb, Joan Osborne and so on. She is permanently, and forevermore, the SPCA commercial lady.
Verdict: Puzzling.
Nick Cave & The Bad Seeds with Kurt Vile & The Violators and Nicole Atkins
Friday, July 25 @ 7:30 p.m. $19.50-$69.50.
This will rip! If you're not into Nick Cave, you've got Kurt Vile and his Violators. The two together feels like a perfect pairing. These two dudes and their bands are emblematic of what rock 'n roll used to be all about: guitars, hair, glamour, thoughtful melancholy and blowing minds.
Verdict: Thrilling.
Yanni
Saturday, August 23 @ 8 p.m. $45-$125.
Am I taking crazy pills? We're supposed to be excited about this? Who is excited about this? I'd like to know. And they're willing to pay $125 for Orchestra seats? This one's mystifying.
Verdict: Puzzling.
When Kurt Souder and Jennifer Burks got a prompt from the folks at Philadelphia Fashion Week to whip up a capsule collection, it sparked something in their creative trajectory. They'd both been toying with ideas and designs, but hadn't been given the opportunity to show fashion-y people what they're all about—that is, until last month, when they ushered out a handful of looks that ended up being some of the most memorable of the whole show. And on a three-week time budget.
Their brand, Weft, is picking up steam, and so are they. Specializing in tailored pants and capitalizing on their unique perspectives on menswear, especially sportswear, the two are poised for a busy spring. Last night, they showed me their collection and had a model (read: roommate) wear a few looks for perspective. For a capsule collection, a handful of garments created to express a shared aesthetic, this one's pretty robust. There's room for improvement, but their staples and standards are what keep the line strong: well-tailored and constructed pants, beautifully-cut five-pocket jeans, hand-painted "patterns" and a cohesion that celebrates an attitude they like to call "dressing in the dark."
That descriptor doesn't have to mean that your house was on fire, and you grabbed the nearest five garments to be covered in the event of a fire drill in winter. For Souder and Burks, it's about cultivating a wardrobe that works together, no matter the combination. They showed me three graphic print tees (perhaps the last they'll make) that illustrate objects exploding, visuals bolstered by Souder's self-taught leather cutting and hand-painted detailing. They see the tees as a layering tool, something to wear with a strong pant and a blazer or under a waffle henley.
But it's the tailoring of the pants that caught my eye the most. Their pinched seams, that run down the front of the pant like an outward pleat (but also like a simple fold-line), create a visual intrigue that adds to the garments' strength. A perfectly effortless but gorgeous pair of dark denim looked like it'd belong in an A.P.C. rack at Barney's. The simplicity of a black wool turtleneck with an asymmetrical hidden neck zip, not unlike something you'd find at LuLu Lemon but kicked up in sophistication, looked comfortably and perfectly paired with their jean.
I told them that with a line of 20 variations of those jeans and that sweater, I'd be waiting in line to get my size.
Philadelphia isn't notorious for cradling and cultivating fashion talent, but these two friends—who go back to pre-teen days at Moore's extracurricular art classes on weekends—are in it to win it in the menswear game. Whereas Commonwealth Proper and Suit Supply may corner a specifically higher-end and suiting market, Souder and Burks hope the everyday wear and flawless construction of their sportswear is something they'll see on all kinds of men walking down Walnut one day.
Last year, the Firefly Music Festival's big names were Red Hot Chili Peppers, Tom Petty & the Heartbreakers, Vampire Weekend and Foster The People. Wait, the "Pumped Up Kicks" dudes? Well, this year, with a June weekend at the end of the school year pinpointed, they seem to have stepped up their game a lil' bit. This week, they announced who'd be making their way to Dover, DE for a star-studded four-day festival—and we're not mad. Especially because this long-awaited Andre 3000 and Big Boi reunion is really happening. OUTKAST 2016! (Hil for veep.)
Sure, there are some duds; you can't get everything right and tight. Why does Jack Johnson get headliner status?? That stoner-surfer put out his sixth LP last year, but let's face it: Dude's straight-up soft rock. That's what he does. That's supposed to move a sea of molly-popped teenagers? It's also sad to see Imagine Dragons and the Lumineers so high up. It's my personal opinion that these are fad bands with no depth, and you won't care who they are in a couple years.
But heyyyy, Foo Fighters! They rip. It's one of my favorite memories of high school; I saw them at the Pepsi Arena in Albany when they opened for the Chili Peppers' Californication tour. We tried to take bong rips with vodka in the chamber (IT DOESN'T WORK. AND IT HURTS). The Fighters upstaged the Peppers, and I've had much respect for them since.
Some other highlights from deeper down the roster are unexpected and completely expected. That 1-2-3 punch of Arctic Monkeys, Weezer and Band of Horses is a little mystifying so high up: the Monkeys rule, but Weezer's completely resting on the laurels of a couple classic records from the '90s, and Band of Horses have totally lost even their most hopeful fans, right (kind of like Kings of Leon)? But cheers to Childish Gambino getting a high-up spot, and to Tegan and Sara, Local Natives, Iron & Wine and Sleigh Bells.
Creepin' down toward the obscures, we get Chance the Rapper (!), Phosphorescent, TuNe-YaRdS (are we done with this capitalization game yet?), Sky Fareirra, Lucius and White Denim. Most of the others I couldn't tell you too much about. Probably all of the aforementioned bands will be nighttime acts.
A thing that's noticeable about last year versus this year? Way less #EDM (that's electronic dance music, geezers), not enough in-your-face hip-hop (last year featured Kendrick and Azealia Banks), and not enough up-and-coming young legends. Last summer, they pulled in HAIM, Foxygen and CHVRCHES. Guess you win some and lose some.
Tickets go on sale this week, and $249 for an Early Bird four-day pass doesn't sound bad AT ALL. But that creeps up to $300 with time.


Photo provided by the Ps & Qs dudes' Facebook page.
One of my favorite stores in the city is Ps & Qs. Pretty sure you've figured that out by the handfuls of posts I keep putting up. One of the reasons I love the store so much is because of a couple of the dudes that run the place: the owner, Ky Cao, and one of his trusty associates, Saeed Ferguson (pictured above in the bottom left). They're just chill dudes with good style, and they seem to enjoy talking shit with me about menswear shopping in the city and brands and shit. And Cao seems to be keen on putting together some really cool in-store events. I missed an event a couple weeks back that featured the Naked & Famous denim guru, Brandon Svarc. But when I got prodded to come see what these guys The Madbury Club were all about, I said to myself, This can only be interesting. Not knowing much about the dudes, other than what Cao'd told me (essentially, they run a blog, but they're also creatives who do all kinds of stuff), I knew I was in for some kind of a lecture and a Q&A. Those kinds of things are always good to get my blood pumping and my brain twitching.
So, let me break a few things down before I get into my thoughts.
The Madbury Club's been evolving for years. What started, primarily, with Phillip T. Annand and his budding Award Tour T-shirt game, with the assistance (he'll say mostly packing boxes of shirts) of his boy Ellington Hammond, has grown considerably and taken on a few different variations of a mission. TMC is far from a T-shirt company in 2013. Annand and Hammond have been recruiting. They've pulled in a handful of creative and spiritual dudes (this is, 100%, a sausage party; some of em' from Philly) to help them mold and sculpt their creative vision. But what they're more than willing to admit is that this vision isn't totally in focus— or at least, they're willing to admit that they're not even sure exactly what they do. They're somewhere in between a creative team that'd be not unlike a small ad agency (but only on the creative side), a collective of artists/photographers/videographers/creative producers and fashion fans. Seriously, it wouldn't feel right to call these dudes stylists or fashion editorialists, but they just love sweet goods. Especially sneakers. Over on The Madbury Club site, you'll find some extraordinary lookbooks in which they themselves act as curators and models. Certainly they've got brands they turn to on the regular, but what they seem to do most genuinely is dress themselves in current, urban, modern and clean looks.
One of the reasons these guys got started in this line of internetting is pretty simple: They were bored with what was being offered to them. Complex, SPIN, Highsnobiety, Hypebeast, Street Etiquette—these were 'zines/blogs that they eagerly and excitedly consumed, but they inevitably felt bored by them, or at least, they didn't feel like they were being as adventurous or as creative as they could be. So, they started a site. One of the things they were certain about was that they wanted the visuals to be extra. They wanted spreads to be full-screen affairs with outstanding content. "Content" is actually what TMC seems most obsessed with, and that was one of the weirdest aspects of the night. What this content is is, again, something they're deciding on as they go.
Take "Chazebralope" (below), for instance, one of their most recent efforts. It's essentially a trailer for a movie that will never be made, but it's an ambitious one. The vision came from a choice of six sneakers from PUMA that they could make something visual for. They picked the ugliest one, the one with more than five different animal prints on one shoe, and crafted a narrative around the idea of a mythical beast. A dangerous one–a mixture of a cheetah, an antelope, and a zebra (obviously). They shot for almost a week in the deserts of Utah and boiled down hundreds of hours of footage into a high-end, visually-dazzling trailer. Shoes are hardly the focus. But TMC guys are starting to catch on to the fact that they've got what some companies are looking for to the T. They're young, they're stylish, they're urbane, they're sophisticated, and they have taste, but most importantly, in their own way, they have the technical and artistic know-how to make an outstanding visual product. When they got their first giant wheat-pastes plastered all over New York City, they knew they'd made it. Sort of.
Here's the troubling thing, for me, about these guys: They're all clearly very talented; they've got GREAT eyes for visual aesthetics; they know clothes and shoes, and they're trying to explore the unknown realms of the nebulous worlds of creative new media. It's like dark matter. The sky is the limit. Craft yourself a strong following with a killer Instagram feed or recruit a rabid Twitter following, and sometimes, the world is your oyster. You could turn into a famous blogger (at least, until, the flash in the pan cools down) and start appearing on TV as the voice of a generation. But to do it all while continuously expressing the idea "We're not sure what we're doing" is disheartening because it feels a little like the blind leading the blind.
The team has found creative epiphanies and renewed their zeal by traveling, a pretty big component of their blog (which, at the moment, isn't nearly as robust or updated as it used to be, and they're OK with that). And one of the heaviest topics entertained in the Q&A session was the idea of following your creative heart, and if that means saying "Fuck it, let's go to California and see what happens," you buy your tickets, and you all cram into one hotel room or tent and do it on the cheap if you have to. School is not for everyone, and a degree doesn't get you anywhere. You get yourself to wherever you absolutely have to—and adventure is essential to a truly lived life.
I just have to share one more thing. In the Q&A, there was a dude who purported himself to be an art school graduate who teaches art, and he applauded the collective for rebuffing or at least questioning the value of an art degree, but finding much more value in just constantly creating and constantly experimenting. At one point, Annand talked shit about Duchamp's "The Fountain," which I didn't really approve of. He was making a point, though– when stuffy art heads make something absurd, call it art, and it's lauded as genius, it can be a little disconcerting. But art teacher dude managed to make the analogy that the work TMC is doing, work that we got to see lots of in their presentation, is in fact exactly like Duchamp's "Fountain," but in 2013. To him, I say, "No sir. I heartily disagree."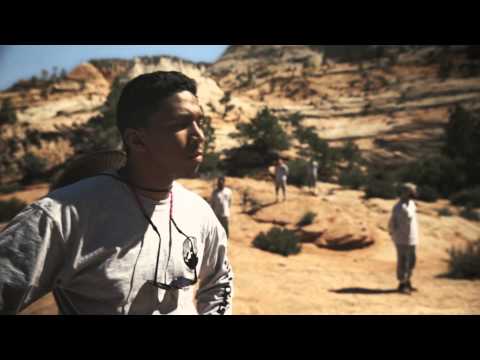 Hypothetical scenario: Dude you're on a first date with picks you up at your door; you walk over to a nearby restaurant and sit down at the table, and then you see his watch. It's a metallic number, chunky and thick, with visible gears and ostentatious detailing on its face. Now, hold on: Let's imagine this guy–he's six feet tall, dressed well enough (button-down, well-fit denim, inoffensive shoes) and has obviously made a good enough impression to win a date with you. But he seems to be quite fond of his timepiece, stretching on occasion to make sure his watch is visible beyond his cuff and holding his hands together in a manner that puts his wrist on display.
"Was that your dad's watch or something?" you inquire.
"No," he guffaws, "I bought this. It's a Hublot."
"What's that?" you ask.
"Oh, it's a luxury brand. Haven't you heard that Watch the Throne song, "Otis"?"
"No," you confess.
What he doesn't know is that you detest showy displays of income, wholesale buy-ins to maleness and co-opting pop star fashion for your own.
Busted.
That wouldn't happen with an Analog Watch Co. watch for a number of reasons. While watches made of wood aren't completely unheard of (you can find them at Kembrel, on sale, while the Chestnut Street pop-up's still open), Lorenzo Buffa is a Philadelphia designer and founder of AWC who's launched and already crushed a Kickstarter goal to fund the production of soft, flexible wooden watches that are gender neutral and make a statement that's not "I have money and taste." In fact, a wooden watch might suggest the wearer's a little more on the crunchy, urban hippie, eco-conscious and nature-loving tip.
On Oct. 11, Buffa launched a $10k-goaled Kickstarter push, and, at the time of this writing (10/21 @ noon), he and AWC have 333 backers with over $31,000 pledged and 20 days left in the campaign. Not bad at all. And, to his credit, Buffa's a queer kid who's propelled himself him into now-thriving watch designer status and a Kickstarter success story.
"If it wasn't for navigating the challenges of being a marginalized individual, I don't think I would be who or where I am today," he told PW. "Those hard times only give me strength and compulsion to push myself more." And push himself he did. For months he designed, prototyped, contacted and initiated relationships with manufacturers, studied other campaigns and prepared a marketing effort for his brand. "We spent months working on a strategy for launching on Kickstarter," he says. "I gauged how well the project would fit in, and fortunately, it's exceeded expectations."
Looks like Buffa's poised to be swimming in wristwear—taking orders, plus creating, marketing and shipping them—and he's not mad. The U Arts Industrial Design alum's background is pretty varied, but he sees a lot of potential in watches, much more so than just a way to tell time. "Watches today are much more about expressing one's identity. They are symbols of status, ideals, class, etc.," Buffa asserts. When questioned on whether or not he was ready to be the watch man, he seemed resolved: "I'm going to settle in and work on watches for now. This is just the beginning."
The Carpenter Collection uses soft wood, leather and minimalistic design elements (no numbers, lines or figures – it's Analog, get it?) to achieve a pretty sophisticated blend of aesthetic elements for 2013. Because he wanted to appeal to a wide audience—and, in all likelihood because he's a talented queer—these watches are slim, chicly simplified and refined in their design. And there's still time to get in on the Kickstarter project. There are only 10 left of the 200 spots to opt in at $85, but 97 of 100 spots are left to get yours for $95.
Kickstarter's obviously no joke. There's lots of build-up towards a campaign and lots of worry over how it'll unfold if and when your campaign's funded; Buffa gets the green light on Nov. 10th. Is he ready for the deluge? "Absolutely," he says. "This has been over a year in the making. Months have been spent building relationships with all the parties involved [and] in bringing a product to production." There's magic in that Kickstarter, too, helping all kinds of creatives achieve things never believed possible.
Buffa put it perfectly: "There is an amazing tool at our disposal: the Internet and computer. You can do anything. Anything. It's created a new era for makers, designers, and how small businesses grow in ways it never could have 20 years ago."
While the performers took the stage at last weekend's two-day Budweiser Made in America Festival, PW photographer J.R. Blackwell turned her lens to the crowd. Are you among the tens of thousands of who braved the throng? If so, perhaps you—or your friends, 'cause you probably didn't roll solo—are in these photos she took, capturing the captive (in more ways than one) audiences enjoying the dozens of acts performing on the Ben Franklin Parkway.