Tom Jones is the man on so many levels. His most recent, Spirit in the Room, is a stunning achievement from a 72-year-old stud. His 40th LP of covers—nay, let's call them interpretations—bears the Welsh superstar turning Leonard Cohen, Paul McCartney and Bob Dylan sings into gut-punching, heart-wrenching exorcisms. It'll be fascinating to watch this legendary entertainer swagger around the stage on South Street tonight. And Jones has had enough panties thrown at him to stock up a Victoria's Secret outlet. With good reason: Back in the late '60s, when he was giving us "What's New Pussycat?" and "It's Not Unusual," Jones wore tight pants and nearly-unbuttoned shirts. He moved like a maniac, and his 'fro game was tight, yet felt so natural and effortless.
In the '70s, he gave us "She's a Lady," and in the '80s, he blew Prince's "Kiss" up into a million pieces. But just about every song he's ever carried with that smooth, full-throated baritone larynx is compelling. The beauty of that gift he's carrying around in his neck is that its so capable. You want pop? Bam. A little country? Twang for days. Sad spiritual? Man, that's dark. Folksy capriciousness? Guess who just bested Joni Mitchell and Donavan.
Jones married his high school sweetheart, but don't sleep—he's like the 007 of the British Invasion. He may not tear up the stage like he did on his own TV show or in his endless slew of Vegas shows, but he's still got that legendary bulge in his throat.
8pm. $50. Theatre of Living Arts, 334 South St. 215.922.1011. tlaphilly.com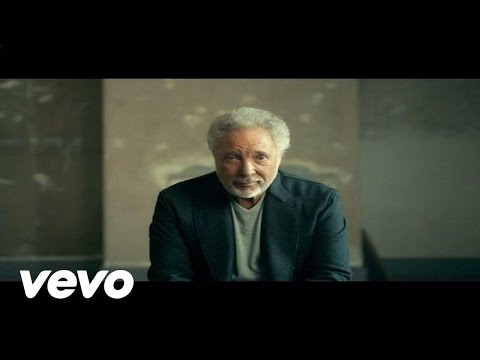 We were able to catch DEP's bassist, Liam Wilson, nursing a "bang-over" before they brutalize the crowd on Spring Garden with an early show tonight. It's in honor boxes and online right now, too:
With their fourth LP, 2010's Option Paralysis, the Dillinger Escape Plan cemented themselves in an elite class of metal monsters. With company like Mastodon, Isis, Converge and the Deftones, DEP is chugging along as one of the most brutal and towering titans of that magical mixture of metal, punk, thrash and noise. Their fifth, One of Us Is the Killer, is due in a few weeks, and boy, are we excited about it. Little known secret: They're pretty local. The band was formed in Morris Plains, N.J., but collects its members from around the country, and DEP's bassist, Liam Wilson, calls Philadelphia home. We snagged some time from him before the tour really starts gaining momentum and careens through Philadelphia's Union Transfer on the 26th.
PW: Liam! Where are you? The tour kicks off in Massachusetts on the 20th? Is that right?
Wilson: At this very moment, I'm sitting on the parked bus somewhere in the suburbs of New Jersey. Last night was the first of six weeks of shows, and our first show in about six months. We've got a day off to rest our necks from all the cathartic head-banging and body thrashing abuse (aka our "bang-overs") before we roll through Lancaster, Pa., tomorrow.
What can be expected from this new one? One of Us is the Killer—what a title! Can you expand on the meaning of the title a little?
Fans can expect a more twisted, yet fully focused dose of Dillinger. There's an unhinged vibe to this one. The attitude has a certain rawness I don't think we've been able to fully articulate until now. I don't think we've ever all been on the same page as much as we are now regarding how all things related to how this band should sound, feel and look—from the music to the artwork, videos, etc. The title comes from a lyric from what became the title track and is a response to co-dependent relationships.
While there've been a handful of former members, you, Ben (Weinman) and Greg (Puciato) have been together for more than a decade. Do you feel a certain level of communion with your bandmates? How's it been with Billy Rymer drumming?
I think the reality of how long the three of us have been "in a relationship"—and how complicated—it is, really hit us while we were writing and recording this one. In some ways, we've all taken different personal paths and become more individualistic as people during the last record cycle, and those individual adventures have given us new outlooks on our places in this band and the band's place in our lives. When we record, those respective lanes intersect in undeniably profound ways, and now that the record is done, and we can all reflect back on the product of those journeys, it's obvious how special and unique our chemistry truly is. That said, Billy is our secret weapon, so that's all I'm at liberty to reveal about him.
I saw that video on the DEP homepage in Australia of a table floating around the crowd and Greg climbing on it. Damn. I knew a show like yours'd be intense, but do you expect that kind of energy at UT? That'd be nuts.
I think the ceiling for most other bands is what we consider our floor when it comes to live performances. That's where the spirit of the music truly comes alive and possesses us, and that's when the whole thing comes into focus and justifies itself. Unlike a lot of our peers who are showing their age, I feel like our performances are getting more intense and unpredictable as the years wear on, with our old fans suspending their disbelief of what they've always thought we were and expected us to be colliding with a new generation of fans reacting to something we're positive they've never seen before at the high-level that we're delivering it.
Doors at 5:30pm, show starts at 6:00pm. With the Faceless + Royal Thunder. Union Transfer, 1026 Spring Garden St. utphilly.com
Mind if I overshare for a moment?
My adoration for John Medeski and his group, Medeski, Martin & Wood (MMW), goes way back to the summer between my graduation from high school and my first year of college. I graduated from Red Hook Central High School in Red Hook, NY, two hours north of New York City, in the summer of 2001. Our environs were idyllic; nestled in the Hudson River Valley and surrounded by the forests of the Catskills, we experienced four distinct seasons and had middle-sized town conveniences a drive away. We had a mall, theaters, hikes nearby and lush yards behind friends' houses. About a mile from my house was a place called Grieg Farm, a pick-your-own farm where you drive in, get a basket or bushel, and it gets weighed and you pay on your way out. They had a handful of fields and a couple cute little shops on the swath of a half-dozen acres. And the summer I graduated from high school, Grieg Farm allowed something called Gathering of the Vibes to take place on their grounds. It was to be a camping-style multi-day music festival, one that would emulate/inspire Bonnaroo, much larger in its scope and ambition. The Gathering still happens, in a seemingly endless run of annual gatherings, but a little further up north near Albany.
In those few days, I smoked a lot of weed. I was 18, and the world was in front of me as a recent high school graduate and impending college-matriculating, doe-eyed teenager. I hadn't heard of MMW until I walked right up to the lip of the stage (it had been raining, it was muddy, and lots of folks retreated to their tents or to their nearby homes) and watched, enraptured, as these three dudes stunned me with grooves, improvisation, tempo changes, virtuoso control of their instruments, and all the while, they didn't use vocals or lyrics. They did all of their mesmerizing with a keyboard, a standup bass or electric bass and a drum kit. I bought Shack-Man, their 1996 release with classics like "Bubblehouse" and "Night Marchers," as soon as their set was over. I'd brought a boombox to the campgrounds for the weekend, along with eight fat D batteries, and I popped it in as soon as I got back to my tent. I was floored. It was one of the most genuine experiences of getting wowed by a band, live, that you'd never heard before, then immediately wanting to listen to everything they'd ever recorded. I listened, stoned, in my tent as the rain came down, with the volume low, and vowed to adore this band for as long as I could.
Then, in college, I was randomly assigned into a room of four freshmen, along with three of the biggest stoners I'd ever met in my life. I went to a lovely, cushy liberal arts college, not really knowing how the super-upper class lived and how prep school kids had been experimenting with way harder drugs than shit weed and Coors Light for years before they enrolled at a residential college. The Hun School grad, we'll call him Bob, was the ringleader. His obsession with Marley and reggae like Steel Pulse and Peter Tosh extended to his insatiable thirst for being stoned. He came home one day with a six-foot acrylic bong. We listened to MMW's Combustication (1998) on repeat. It's a really trippy experimental jazz record that deftly employs some quirky samples, and it gets downright weird. It is IDEAL stoner music. In the way that Shack-Man had so much funk and bounce, and could potentially win arguments as a straight-up party LP (encompassing all drug abuse, but focusing primarily on alcohol), Combustication was a weed record, and then in 2000, they put out an acid record. The Dropper (subtle, right?) was insane. This was their acid jazz record, and it was even more perplexingly hypnotic than Combustication. We didn't do acid to the tone of The Dropper, but the endless weed Bob bought from the sales of his Adderall prescription did not get smoked without a soundtrack.
Then I took my brother and his best friend to see MMW open for String Cheese Incident at the Rensselaer Polytechnic Institute's field house. And it sucked. Not for MMW's set, but for SCI's—and I was hurt. Why would MMW identify with, play and open for such a mediocre band? After The Dropper, they stopped putting out truly inspired albums, even though 2002's Uninvisible wasn't a throwaway; it just seemed like the trio of Shack-Man, Combustication and The Dropper were the most stunning trio of experimental jazz records I could possibly dream up. They've put out some collections and live and acoustic-type compilations since, but MMW aren't coming to Philadelphia next week. John Medeski is. And he's bringing only a piano.
On Wednesday, May 1st, Medeski will dazzle the downstairs room at World Cafe Live, and it won't be much like a MMW show at all. This is an opportunity for Medeski to simply play with his skill set. He's well-steeped in jazz, pop, funk and classically-trained; there's so many directions in which he'll let himself go. It seems like it's a piano-oriented show, and that might mean no moogs, synths or Wurlitzers. It'd be cool if they were there, too, but this set, especially for jazz heads, should be a memorable one.
Heads up! Here comes Born Ruffians, a killer indie rock quartet from Toronto whose melodic mix of mayhem and martial percussion is this perfect mix of emotional rock 'n roll and catchy weirdness. They're pretty atypical in some senses; lead vocalist Luke Lalonde's warbly wail careens downhill between composure and mania in often empty spaces waiting to be filled by guitars, keys and drums. Their third labeled release (they're on Paper Bag and Mute) hit the web and stores this past Tuesday. Birthmarks is a solid, beautifully-put-together record and one that testifies to the maturation of the band and their sound (it's on Spotify). They're getting better as they become more mature musicians and seasoned tourers, and we were able to snag some email time from their badass bassist, Mitch Derosier, yesterday.
PW: Boring question but I've always wondered: How'd the name come about? You guys aren't ruffians, are you?!
Derosier: I just realized I've never looked up the actual definition of "ruffian" before. Google tells me it means "a violent person, esp. one involved in crime." So to say that we were born violent and involved in crime would be pretty crazy. I picture us as babies performing a heist. So, no, we're not ruffians.
I'm a bit of a latecomer to the BR game, meaning I became a full-on fan with Say It. And now that I have a new one to listen to, it does seem like you get shinier and more polished with age. Is that so?
That's pretty accurate. I'd say that's reflected in our recordings and our performances. We've probably just gotten better at our instruments too. Also, we probably sweat more as older people now and get shinier with age.
Y'all are suckers for melody, aren't you? Say It's full of it. And Luke plays with it so well with vocals, too.
Thank you (although, I suppose I'm thanking you on behalf of Luke for that). I agree, though. I think Luke's vocal melodies on both our new record and his solo record (Rhythymnals) are better than anything he's done with us up to this point.
To me, the BR sound's so killer partly because of the percussion. It really drives the melodies home, and that Hamelin's sick with the sticks, right?
Steve's drumming is definitely a huge part to our sound. Funny enough, I've seen people comment on Twitter about how amazing his drumming style is. And I've also seen someone frustrated with how he basically never just plays a straight up rock beat.
God, I love Canadian bands. Do you have Canuck pride? And who are your favorite Canuck-in-arms bands in the brotherhood of Canadian rock?
If I could time travel and join The Band to be a part of their brotherhood of Canadian rock, then them. I'd probably need to be able to grow a beard though. We have a lot of good band buds in Canada though, like Young Rival, The Elwins, Hooded Fang and Tokyo Police Club, to name a few.
Are you pumped for this tour?! See you Saturday night.
We are PUMPED in ALL CAPS for this tour. We've been waiting three years to tour these songs, so we're ready to blast them in your face on Saturday. See you then.
They play Johnny Brenda's on Saturday night, 4/20, and the tickets are $10 in advance and $12 at the door. Doors open at 8pm, and the first opener (there are two: Alec Ounsworth and Moon King) goes on at 9pm.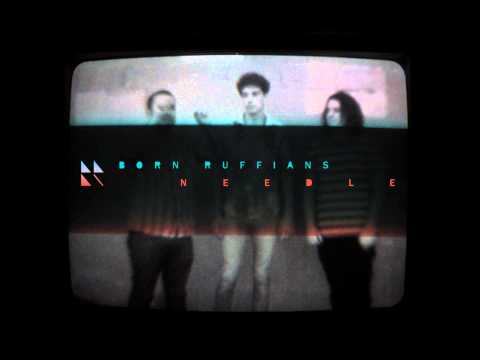 James Blake
Overgrown
(Universal Republic)
Sounds like: The follow-up to the U.K. producer/singer's debut is a sad and thoughtful new batch that brilliantly fuses soul, R&B, hip-hop and dance beats.
Free association: Amazing that he got RZA; these two together's a revelation.
For fans of: Jamie Woon x Radiohead + Burial, Joni/Feist, neo-soul x London.
British Sea Power
Machineries of Joy
(Rough Trade)
Sounds like: The self-mytholgizineg indie Brit rock titans whip up their sixth LP, a batch inspired by Ray Bradbury, and it's eerie, haunting and pretty.
Free association: Why, yes, we do like rock music—yours specifically/especially.
For fans of: Arcade Fire/Interpol/The Libertines, Joy Division, smart rockers.
The Knife
Shaking the Habitual
(Mute)
Sounds like: Didn't see this coming: 100 minutes of weirdo noise, as the Swedish siblings Dreijer's fourth messes with us hard. No pop hits or dance dirges here.
Free association: This is kind of a challenging listen, with a few moments of euphoria.
For fans of: Fever Ray/Aphex Twin, Bjork x Austra + Death Grips, Scandinavian darkness.
Tyga
Hotel California
(Young Money/Cash Money/Republic)
Sounds like: Another hilariously over-the-top, sex-obsessed and feature-littered affair, his third, and it doesn't have a "Rack City" on it; basic blunted misogyny.
Free association: One reviewer: more "Ramada Inn than Four Seasons." Ouch!
For fans of: Rick Ross/Lil Wayne/2 Chainz/Wiz/Chris Brown/Nicki, lady privates.
Iron & Wine
Ghost on Ghost
(Nonesuch)
Sounds like: South Carolinian and art/music academic Sam Beam dazzles on his sixth, his fullest (mad instruments) and yet somehow most nuanced to date.
Free association: More than 10 years after his Sub Pop debut, the journey he's on is awesome.
For fans of: Paul Simon/Will Oldham x Elliot Smith, saxes, choirs, sunsets/bare feet.
The Shouting Matches
Grownass Man
(BDC/Middle West)
Sounds like: Bon Iver's Justin Vernon reunites with Eau Claire buds he's been playing and recording with for ages for an LP of soulfully bluesy roots rock.
Free association: Way more fun than B.I.—thank goodness, he's having fun.
For fans of: Tom Petty x old (good) Band of Horses/Black Keys, howlin' over organs.
From our calendar:
TONIGHT
Casual Fridays
Forty-seven years ago today, the Bank of Hawaii instituted "Aloha Fridays," allowing its employees to don Hawaiian print shirts on their last work day of each week. Slowly but surely, this trend began to catch on with other major companies, and by the mid-1990s, professionals all across the country were ditching their suits and stilettos for stupid novelty ties and sneaks on Fridays. This new PIFA production by Stone Depot Dance Lab not only takes audiences through the history of this unorthodox tradition, but offers insightful commentary on the state and evolution of office politics.
Directed, choreographed and performed by Stone Depot founders Eleanor Goudie-Averill and Beau Hancock, the rollicking dance piece features live original tunes by Rit Mo Collective, and will all kick off with a happy hour sponsored by Philadelphia Brewing Co. in the Ruba Club lounge. Joining them onstage are Temple undergrads Cody Knable and Nia Shand, who, playing interns, will weave around flying file folders and out-of-control typewriters, all while rapidly changing their costumes—from the tacky polyester pantsuits of the '60s to the oh-so-popular skorts of the '90s.
Essentially, Casual Fridays is for anyone who has ever had to endure the 9-to-5 grind cooped up in a stuffy cubicle, their individuality stifled in generic business attire. Even if you've never worked in a traditional office setting or you're a full-time freelancer who sits around in PJs all day, as long as you've seen Office Space, then it seems safe to say the message won't be lost on you. / Nicole Finkbiner
6:30pm and 8:30pm. $10-$15. Ruba Club, 414 Green St. 215.627.9831. rubaclubstudios.org
Soulidified: Love of My Life
Take a seat or sway along to a loving performance dedicated to and in honor of neo-soul star Erykah Badu.
9pm. $10. World Cafe Live, 3025 Walnut St. 215.222.1400. worldcafelive.com
TOMORROW NIGHT
Michele Rosewoman and New Yor-Uba
This show falls just six days short of Michele Rosewoman's 60th birthday, and it also marks almost 30 years of her union with New Yor-Uba. Separately, they're both fascinating, talented and inspiring entities, but together, they make some of the most remarkable avant-jazz and world music fusion you could dream up. A California native and longtime lover of Oakland, Rosewoman was already steeped in Cuban and African musical culture when she started playing with Quintessence, debuting with a recording for Enja Records in 1987. But these sounds were pretty much just jazz; fine, fine jazz with Rosewoman's skills on the keys driving saxes and drums to create delicious Chick Corea-flavored melodies and energy. When she teamed up with New Yor-Uba, a brilliant Nigerian-inspired and African mystic-born collective of percussion and vocals, something really magical happened.
Taking the kind of ecstasy conjured by Fela Kuti and twisting it into fusion sprinkled with Rosewoman's astounding piano and organ runs, the collaboration really blew people's minds. It's a strange but perfect marriage: a sophisticated, talented jazzwoman with delicately flawless fingers and the power, joy and spiritualism that New Yor-Uba are so steeped in. It's like going to world music church with Diane von Furstenberg on the keys and Pedrito Martinez belting out African spirit chants as he peppers the congas with his able, worn hands. This is going to be a celebration, indeed. / Bill Chenevert
8pm. $25-$30. Painted Bride Arts Center, 230 Vine St. 215.925.9914. paintedbride.org
Jeff Thomas' All-Volunteer Army Horn Extravaganza
This 10-member band assaults the stage, horns a-blarin' and Springsteen influences a-showin'. Songs like "Cruella Di Vil" are engines of good times, with good people and beer splashing on the floorboards in generous quantities.
9:30pm. $10. Milkboy, 1100 Chestnut St. 215.925.6455. milkboyphilly.com
Philly Fest 2013
Young Savage and Ar-Ab headline the second annual concert event brought to you by Urban Celebrity Magazine. Tons of Philly's hottest and freshest talent will hit the stage, including the Bakery Boys, whose unique brand of mid-'90s hip-hop has been making waves across the city.
7pm. $20. Theatre of Living Arts, 334 South St. 215.922.1011. tlaphilly.com
WINKDOWN Birthday Bash
If you can't get enough house and techno, Josh Wink will be spinning for four straight hours at this fourth annual b-day celebration. Wink's newest single, "Balls," drops the very same day.
10pm. $10-$15. The Barbary, 951 Frankford Ave. worshiprecs.com
SKATERS
Out of N.Y.C., SKATERS is a free-wheeling, youthful and energetic quasi-punk group with a fondness for thick and fuzzy pedal effects. Expect a considerable amount of furious head-bobbing.
7:30pm. $8-$10. Kung Fu Necktie, 1250 N. Front St. 215.291.4919. kungfunecktie.com
MONDAY NIGHT
Michael Nesmith
Best known for his time spent with the Monkees, Nesmith was quietly influential on how we consume media since he burst on the scene, paving the way for MTV's dominance when he created PopClips in 1980. Nesmith is a talented songwriter in his own right, and this will be his first solo tour in the states in 20 years.
8pm. $50. World Cafe Live, 3025 Walnut St. 215.222.1400. worldcafelive.com
You may've heard about Jay-Z and Beyonce's fifth wedding anniversary trip to Cuba and the ensuing mini-scandal brought on by two Republicans calling for an investigation into the legality of the trip. We know that tourism and traveling to the Communist island's restricted for Americans, but why The First Couple of Hip-Hop are being questioned for their sponsored and planned-out trip is pretty weird. Then, this morning, on SoundCloud, Jay-Z unleased a friggen' nasty response called "Open Letter" and It. Is. Sick.
And maybe it was Stacey Dash's dumbass tweet that sent Jay over the edge (probably not). But Dash's used her Twitter to express lame views in the past, including a Mitt Romney endorsement and other inane conservative tidbits in 140 characters or less (often with less-than-savory grammatical attention to detail, one of the many dangerous pitfalls of trying to communicate something serious via Tweets).
Here's what she tweeted:
Here are some of they lyrics from Hova's venomous track addressing many different kinds of haters:
"Politicians never did shit for me/ Except lie to me, distort history/ They wanna give me jail time and a fine– Fine, let me commit a real crime/ Obama said, 'Chill, you're going to get me impeached'/ You don't need this shit anyway, chill with me on the beach," and "I woulda moved the Nets to Brooklyn for free/ Except I made millions off you fucking dweebs/ I still own the building, I'm keeping my seats/ You buy that bullshit, you better keep your receipts."
The Swizz Beats and Timbaland-produced track is pretty much straight-up fire. And the fact that it seems like he whipped it up in a matter of days is an even more impressive feat. Let's hope it slays a thousands-strong crowd in Philly this summer with it if he decides to get on the mic at his Made In America festival on the Parkway.