Let's start with Bisco. Many of you are probably Disco Biscuits fans. And that's totally okay. Back in the day, when we went to Bonarroos and Gatherings of the Vibes, the Biscuits were THE shit. They were one of those lower-on-the-roster bands that were good for a great set. Them and moe. But since the days of old, they've evolved and their dedicated following treks up to the Albany, NY-area for a multi-day camp and concert experience. It's plural Biscuit sets and fans go ape; they take and sell drugs, they drink 'til they can barely sway to the beat and, generally, depart the natural world for a number of hours before they return to IT jobs and server shifts. Each year, Camp Bisco's gotten more and more robust and diverse and this year's probably the biggest and baddest band roster to date.
The festival is July 11th-13th and $185 general admission tickets are now on sale. Here's a ridiculous list from the presser (bolded are the bands we'd be most excited to see):
"Boasting its strongest lineup to date, this year's performers include: The Disco Biscuits; Bassnectar; Passion Pit; STS9; Animal Collective; Umphrey's McGee; Flux Pavillion; Macklemore & Ryan Lewis; Lotus; Wolfgang Gartner; Boys Noize; Squarepusher; Tommy Trash; Dillion Francis; ℧Z; Aeroplane; Alvin Risk; Audrey Napoleon; Baauer; Bear Mountain; Boombox; Break Science; Cherub; Chris Malinchak; Clockwork; Com Truise; Congorock; Cosby Sweater; Crizzly; Dan Deacon; Designer Drugs; Dirtyphonics (Live); El-P; Eskmo; Flosstradamus; Free Energy; Gigamesh; Govinda; Gramatik; Grandtheft; Green Lantern; HeRobust; Heroes x Villians; Indobox; Killer Mike; Koan Sound; Manic Focus; M | O | D; Nadis Warriors; Nick Thayer; Paper Diamond; Party Supplies; Popeska; Project 46; RL Grime; Rubblebucket; Ryan Hemsworth; The Werks; Toro y Moi; Twiddle; Vacationer; VHS or Beta; Wick-It the Instigator; and Zoogma."
Thasalotta bands.
Now, the other and potentially cooler announcement from this week? Jay-Z and Justin are coming to Philly this summer, too. And it is, legitimately, a stadium tour. We're not talking arenas. We're talkin' about Yankee Stadium, Soldier Field, Candlestick Park, and when they roll into the Keystone state? Well, technically they'll hit Hershey Park first on the 4th of August but then they return to Citizens Bank Park on August 13th. Tickets go on sale on February 28th. Can we visualize, for a moment, what this tour will actually be like? Will it be a great night of music to sit on the upper level of Citizens Bank Park to see 43-year-old Jay rap a set and to watch JT croon his new tracks and bring us back to the sexy early aughts for standards like "SexyBack," "Senorita," and "Rock Your Body." We're not even sure this is a good marriage – what are they doing with each other? Is this some kind of deal struck by an Illuminati mandate?

Reuters story and photo.
It was one of those moments where I was extremely glad that someone else was watching beside me (and that the digitalism of our media showed Tweets about it within minutes). Last night, as CNN, who was lagging behind NBC in declaring a victory for Obama, announced re-election with the taking of Ohio and then proceeded to show people celebrating around the country (and in Africa). They showed screamers in Chicago, in L.A., in Times Square, in a small village in Kenya, and at the Empire State Building. Wait, what? Did that just happen? Kenyans are celebrating Obama's re-election? Like, as soon as we are? Hunh. Weird. That footage looked a little suspicious, too.
As you've undoubtedly noticed, there's been plenty of coverage on the coverage of last night's election. Twitter let us real-time analyze the important things like Barbara Walters' necklace and Diane Sawyer's intoxication. Or the hilarious desperate inclusion of tap-technology, virtual reality and that CBS guy pacing in a small wooden room with bar graphs. But why did CNN throw that half-of-a-minute of Kenya into their celebration montage? Seriously, am I taking crazy pills? Doesn't that feel a little unwarranted and just a tad racist? Don't you get the distinct impression that yes, international communities are curious about the outcome of America's rickety electoral college system's end product, but that perhaps developing nations aren't watching live-streams of state-to-state wins? And that's fine. Just logistically, I'm skeptical.
My hunch is that CNN just threw in some stock celebratory tribal glee into clips of real, ecstatic patriotic relief from the Atlantic to the Pacific. And that's MESSED UP. They didn't show anywhere real that might pertain to Obama, like a home base in Chicago or Hawaii. It was as if Donald Trump used that $5 million on some mainstream media time to spread the notion that Obama's really from Africa. Don't believe me? WATCH IT YOURSELF.
Nestled in mid-San Francisco is the neighborhood of Haight Ashbury: playground for psychedelia-seekers and stage for some the the best bands who ever lived. The cafe and boutique-lined streets still evoke the feelings of the 1970's today. But real artifacts from decades past can't be found in the heady shops or with the guitar-pluckers crowning every street corner, but from vintage shops.
Behold Wasteland: perhaps the best secondhand store in all of antiquity. Their warehouse is filled to the brim with vintage offerings, but their website features new items from Motel, Finders Keepers, Insight, BB Dakota, and Jeffrey Campbell as well as top-stitch designers such as Christian Lacroix and Vivienne Westwood. Among my favorite in-store findings were a vintage Morrissey t-shirt, a Billy Joel t-shirt with concert dates in Hebrew, and a faded sunflower cropped denim vest.
Fortunately, Philadelphians don't have to go as far as the West Coast to create the Haight Ashbury look. Named after the unique neighborhood, local brand Haight Ashbury offers vintage-inspired t-shirts and ready-to-wear items for anyone who desires to express their love of music, nature and originality. Browse their bold selections here, and gain some Haight Ashbury inspiration from their dreamy tumblr.
Or, become inspired by the neighborhood itself looking at some photos below…
By Marissa Oswald
It seems like lately, Atlantic City has been seriously upping it's game in the style department. With new resorts like the super-hip Revel, the Chelsea and now, the  Boardwalk light and sound show — AC has been making huge steps in shedding its cheesy persona.
The world-renowned Moment Factory—the same light-and-sound artists who lit up Madonna on her latest tour and designed the interactive musical wall in Montreal—have designed a new, dazzling color and sound show at Boardwalk City Hall, premiering this fourth of July weekend after the fireworks.
Get all the information to watch the fireworks on the beach, here. And, check out a preview of the new light installation in the photos below. Because, we could all use a extra dose of magic in our lives.
Thanks to Atlantic City Alliance,  follow them for more fourth of July goodness on Twitter and Facebook.  #HowIDoAC
Being a broke college student, there's nothing more depressing than walking down Walnut Street near Rittenhouse Square.  The only problem is there are identical stores all around the country…it's almost impossible to find anything unique.  I can understand shopping national stores if they're your only choice, but Philadelphia has so many boutiques to explore, each one different from the next.  I walked down 3rd street and visited four completely different stores in two blocks, each catering to a different sense of style.
Sugarcube is a swank boutique on 3rd and Arch streets.  Their unique selection of clothing ranges from a sexy faux leather dress to sophisticated men's cashmere cardigans with vintage and new clothing sprinkled throughout the store.  Laid back owners Elisa and Edward were eager to help customers with every need without breathing down their necks, a huge plus in our book.  While the prices are what one would expect of a high end boutique, the quality and selection of clothing makes it worth every penny.  In addition to great quality, the store sells Williamsburg Garment Company selvedge denim, one of only a handful in the country, for significantly cheaper than any national store carrying selvedge denim.  The chic atmosphere and eclectic range of clothing makes this boutique one to check out next time your wallet is burning a hole in your pocket. More »
Looks like FIFA is getting fancy. This year the FIFA World Cup Trophy is getting a special ordered Louis Vuitton case to keep it safe. It currently travels in an aluminum case. *Cue Beyonce's "Upgrade" here*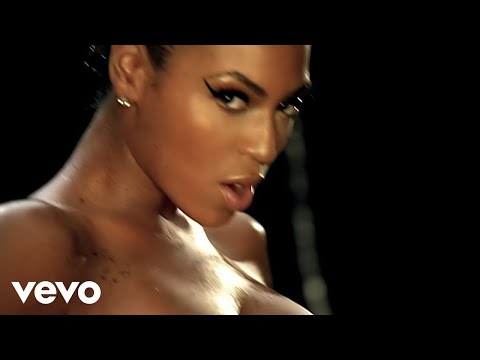 It actually makes good sense considering that LV's roots are in making travel trunks and when you are toting around 13.6 lbs of 18-carat gold (yeah, it's a serious trophy), cradling it in a little luxury seems like a smart investment. You would have thought that they would have gotten the case made prior to the trophy's cruise across the world though, which ended this weekend in Houston.
Though Louis Vuitton isn't a sponsor of the World Cup, they are certainly making use of some serious soccer stars of old for their current advertising campaign. Nothing like having Annie Leibovitz snap shots of a Foosball match between soccer legends Pele, Diego Maradona and Zinedine Zidane to show fans that even a luxury goods company can get a little sporty.
The LV case is currently being made just outside of Paris and will be used for the first time at the 2010 FIFA World Cup South Africa in June—which incidentally, I will be watching from pubs around London and Paris in just 37 days. Yes, go ahead, be jealous.
A week from today I will be hoppin' a flight to Florida (peace out suckas!) and enjoying a week of much needed r 'n' r. Since moving to Philadelphia four years ago I haven't been out of the city for more than a few days at a time. I've been able to get by with using my trusty weekender bag to tote my stuff and haven't really had a need for anything larger. Last night I started to fret about luggage, I didn't think I had anything big enough to tote my clothes for this vacation which led to a little online searching. Thankfully, before I committed to purchasing a new suitcase I remembered that I have one buried away in some closet underneath my housemate's piles of bike parts and vintage Playboy Magazines (seriously). But in my search I did stumble upon this gem of a metal suitcase, the GasCase by German company Ivorilla. Sadly, they aren't available in the United States yet, but based on the buzz they've been getting recently, I have a feeling we'll be seeing them Stateside soon enough.