When I lived in Brooklyn, I made it to the Flea once. There were bikes of all shades and colors, cool jewelry (I bought some Erica Weiner stuff), furniture that made me daydream of the budget and apartment I'd one day have, oh and food. And drink. Pretty sure I had a bangin' pink lemonade. I never thought the spot was so organized that it could up and declare a new location. Like Philly. But on June 2nd, a Sunday, the Brooklyn Flea arrives at the Piazza. The five-year-old successful flea market will have its first weekend in the Jared Kushner-bought Bart Blatstein monstrosity in just a few short weeks.
Kushner's the husband of Ivanka Trump, and he owns the New York Observer. He's teamed up with Flea co-founder Jonathan Butler and Eric Demby to bring their model to a Philly space, their first moment of expansion. We're hoping it's a continuation of a trend; seems like New York's finally seeing the beauty of our fair city. In the not-too-distant past we've seen stuff like 3rd Ward, SuitSupply, Joe Coffee and, wait, is that Uniglo coming to Philadelphia? Man, it's awesome.
Here's the rundown on the Philly Flea: It's a curated shopping and food experience for your Sunday morning and afternoon in Northern Liberties, and it launches on June 2. There are limited spots, a fee, an application process, and the powers that be pick and choose to achieve a blissful mix of art, furniture, vintage, modern, crafty, handmade, prefab and mad food. (Among the vendors slated are Philadelphia Salvage, Three Potato Four, At Home Modern, Peg & Awl and Forage Haberdashery.) Brooklyn Flea's been a fertile starting place for dozens of businesses looking to start small, build clientele and create a name for itself before moving into a brick-and-mortar location. No doubt that'll happen in our Philly locale, and it's exciting to see which startups will get the green light from the Philly Flea team.
The Piazza's one weird space. But did you know that it can contain nearly 8,000 people? There's no other space within a short radius of Center City that can so easily and professionally host such an excellent collection of vending tables and tents. There've been maybe a dozen businesses that have come and gone since Blatstein cut some deals for cheap rent in the piazza's youth, a result of a number of factors, no doubt. Personally, I have no desire to dine at a place like Gunner's Run (again). But when the Flea's chosen food vendors populate the Brooklyn Philly Flea, they'll pretty easily become the most solid eats outside of the dependable Bar Ferdinand and El Camino Real that will neighbor the flea (and benefit handily).
It's just good all around: New York expanding to Philadelphia, sophistication in the form of curated shopping, a thing to do every weekend and a revitalization of one weird, underused space. Starting in June, you've got a good reason to head up, if nothing else for a good place to stroll with a coffee in hand and peruse high-to-low-end goods and art. Plus there's like a 1000-percent guarantee that some cuties'll be shoppin' too.
Also, one quick note about the Flea's June 2 opener: Since it's the day after the sure-to-be-bangin' Roots Picnic, call it the official "Roots Family Post Picnic Brunch," 'cause according to insiders, Questlove and a slew of other dope local DJ are set to rock the Piazza stage.
Suit Supply just landed in Philadelphia on the corner of Locust and 16th, and dandies with a healthy income should be totally pumped. The Amsterdam-born brand is now 13 years old with 44 locations internationally, but only five in the U. S. of A: Atlanta, Chicago, D.C., SoHo and now Philly. At the grand opening, dandies were everywhere. SuitSupply (they like to play with capitalization and title spacing) definitely skews preppy and/or Ivy League. They encourage suiting mixed with casual wear and sell everything from wingtips and desert boots to tuxedoes and weekend bags. They definitely want dudes to walk in and be able to walk out with an entire outfit (not sure about underwear, though) and at a modest to high-end pricing scale. The store manager I spoke to explained that his whole outfit costs about $700. And the handsome staff should hopefully style and size you right.
Adding significantly to the menswear shopping situation in Center City, SuitSupply will provide a lot of style to our city's fairly grim (for dudes, at least) fashion sense. With the departure of Club Monaco's men's section, we don't have a lot of places to pick up some high-end product that can be worn for years and in a ton of different situations. We've got Barney's, naturally, and that's great and all, but you're probably looking at a much steeper price tag on a designer suit. And while we'd love to be able to afford a Philip Lim or Theory suit, it'll probably be a little bit of a moment in time; a suit you'll take out in 10 years and think I can't wear this anymore. While we've got a nice handful of boutiques and shops that nail casual and stylish staples (like Ps & Qs and Sugarcube), SuitSupply's a great international brand for a little more luxe. And until we get a rumored Uniglo, the more international fashion we can get in Center City, the better.
The two-floor story also prominently features an on-site tailor. There's a fee associated with each specific service, but, depending on volume and timing, they want you to get your suit tailored while you shop. That being said, the silhouette of the SuitSupply man is slim. The fit of these clothes is a modern, fairly skinny cut — not so sure how the big boys'll do in this store. The suit room, downstairs, is wild, and blazers line the wall, with sizing from 30s to 50s. But beyond Macy's and heading out to King of Prussia, men have a great new option for event suiting. Meaning, you need an interview suit? A wedding or graduation suit? You can start your search with $500 in Center City and probably find a great, quality, well-constructed suit that'll cover you—maybe for the rest of your life.
Once upon a time, I fell in love with Major Lazer and, by default, Diplo. But that feels like AGES ago. I had only been in Philadelphia for about six months when I moved to Northern Liberties, to Wildey Street just west of Front Street. The night before I moved in, I walked around with my new roommate and we strolled through a newly-finished Ghost Town that was the nascent Piazza at the time. There was not yet a Swift Half, a Fabric Horse, a PYT or any of the other businesses that rushed in. But what DID hit me like a ton of bricks that summer, was "Pon de Floor." I vividly remember bringing Guns Don't Kill People, Lazers Do down to our DVD player, our default CD player in the house, and spinning it for my roommate's girlfriend and proclaiming (admittedly, with a beer buzz on) "This is going to be the song of the summer!" I twerked and twerked and twerked.
Turns out, I was pretty much right. That record, perhaps not coincidentally carrying the momentum built by the stunning success of a local-gone-to-Brooklyn's debut, Santogold, became a massive success. "Hold the Line," a collab with her and Mr. Lexx, was technically the first single. But Guns was full of sleeper classics: "Bruk Out" is a humble but bangin' dark gem of a story about a stripper love affair, "When You Hear the Bassline" boldly introduces the album's tones of the Caribbean and herb, "Mary Jane" employs killer snares and goofball good times for an irresistably high-enducing hit, and "Keep It Goin' Louder" satisfies that nightclubbing, fist-pumping dancefloor banger you didn't even realize the record needed.
Today, you can give a listen to the highly-anticipated and highly-awaited sophomore. However, things are different. First of all, the two primary co-conspirators that Diplo had in his charge for Guns are gone: Swith and Skerrit Bwoy have left (for creative and religious reasons). The 5.7 Pitchfork review that landed today isn't terribly kind and yet sees hope in the highs and credits the lows with missteps in judgement. In are "Trinidad-born Jillionaire and Black Chiney's Miami-via-Jamaica sound system member Walshy Fire," plus a bazillion guests. See, the guests on the debut were just much more of a thing you had to hunt for in the liner notes. And they were way more obscure. These guests on Free the Universe, save for a few tracks, seem to be why we're supposed to buy the record. But some of em' just don't work.
It's pretty easy to get into the tracks we've already heard that feature big indie names: Amber from Dirty Projectors on the super-chill and vacation-y "Get Free," and Ezra Koenig on the romantic "Jessica." Meanwhile, there are a few downright near-catastrophes: the Peaches and Timberlee joint, "Scare Me," could be so much better (love for Peaches but she doesn't belong here), Shaggy and Wynter Gordon sounds like it could be a cool combo, but "Keep Cool" is not a success story, and neither is the garbage that was conjured up when they invited Wyclef Jean into the brotherhood of dancehall cool with the atrocious "Reach for the Stars." And then there's that obvious trend-grabbing on the dubsteppy and house-friendly "Jet Blue Jet," which seems practically built to be remixed but not to stand on its own as an original track. Flux Pavillion's moment, "Jah No Partial," cashes in on the Skrillex craze, too; brutal ear pollution skronkshit. However, my clear favorite is the bizarre team-up of Bruno Mars, Tyga and Mystic on the immediately smile-creating "Bubble Butt."
There isn't a single song like "Pon de Floor," the way it jumps out of speakers and heaphones and screams 'You'll never get tired of me!' Diplo's elevated status, due to the unbelievable success of Guns, may have allowed him to reach into his wallet and shell out for some big names, but he wasn't able to capitalize on the underground infectiousness and energy that bursts forth from the collective's debut effort. It actually seems to stand as a landmark for the Philadelphia producer's climb to international acclaim. But this new one doesn't do him any favors (or half of the guests at his employ). But I will twerk to "Bubble Butt" at the club if it comes on. Yes I will.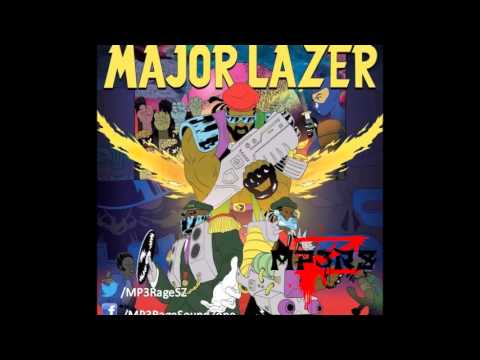 Yup, the Queen Bey seems to be all in on supporting her very gay fanbase. And with this brilliant collection of Instagram comments, dutifully dug up by our friend and distinguished alum at the Village Voice, Brian McManus, we are briefed on the shitstorm that ensued. See, it makes sense. Beyonce's a big pop star and she has Christian and gospel roots. And for some fans, Beyonce's the paradigm of clean morals and modest beauty; a hardworking humble girl from Texas. So for her to come out, vocally, and advocate for gay marriage as the Supreme Court hears arguments for and against the Defense of Marriage Act and Prop 8, well it pissed some people off. Obviously, it also thrilled millions of Bey-hive worshippers who feel excited to continue to support a seemingly LGBT-friendly pop star, but some Christians are ripshit. They're ready to abandon Beyonce like she's Satan's tool to convert the masses into heathens and perverts. You've surely noticed waves of Facebook profile pictures turning into red equal signs, and Bey's added to a quickly growing list of even moderate and Christian folks who are proudly affirming simple guarantees of rights and protections. Need a reminder of how bleak the state of Pennsylvania's LBGT citizens' rights are? Check out Randy LaBosso's helpful and informative rundown on the brutal truth.
We thought we'd pull a few choice ones from Brian's blog post to share with you these entertaining pearls of discourse:
@redbadchica: "Marriage should be between a man and woman and that's it! Just because the media and society says its ok does not mean that I do! We are all entitled to believe what we want and I will raise my kids to know that this bs isn't right no matter how much society throws it in our face! Ppl are so stupid if they think that this girl OR HER HUSBAND agree with this shit. It's a good career move to fight for gay rights!"

Isn't it mystifying how some spelling and grammar fixes would make this bullshit just a little more digestible?
This one's great especially for the use of "Adam and Jose": @star562: "Adam and Eve were put on this earth for a reason. If the Lord intended to have same sex marriage the Mighty one would have put Adam and Jose or Ellen and Christi but he didn't. Now if you want to be in a same sex relationship then go for it. But there is no way two people of the same sex will have their signature on an official certificate. No way."
And then there are these two gems:
@janyouweary: "Im not tryna preach on instagram, but @2sweeet_t is right fans. Its always an opposing force to another; opposite. Black/white, day/night, male/female, God/devil. We are merely on this planet to find or way to Heaven as creations of God. The devil is here to cast us astray. Homosexuality is an abomination whether our paths decide that for us or not. If you don't believe in God/His word; the Bible…Im sorry but Im no judge."
@fashion_icon25: "This world coming to an end, people really think its okay for women to fuck women and men to fuck men . Smh , Satan got all his hoes out."
Satan got all his hoes out! It's too much.
With the height of prom and wedding season just around the corner, millions of women across the country will be flocking to stores in search of the perfect dress, one that they'll probably only wear once and therefore is a complete waste of their money.
Enter: Rent The Runway
This weekend, the online dress and accessory rental site—which I had a chance to test-drive back in August—is partnering up with LivingSocial to offer its first-ever pop-up, non-virtual showroom in Philly at the Arts Ballroom (1324 Locust St.). There, ladies can "Spring in to Style," trying on a selection of their designer fashions and accessories under the guidance of RTR's personal stylists and possibly place rental orders for a discounted rate.
If you're weary about renting a dress online, I can assure you, RTR makes it super easy. They send you two different sizes, there's reviews and photos from real women who have previously rented the dress and when your done, you just throw it into the provided shipping package, and drop it into the mailbox. You can read my full review here.
The hardest part is actually choosing the dress. With a revolving selection of over 35 thousand dresses and gowns from top designers and 7 thousand accessories, you're likely to be trolling their website for hours. Oh, and they're all available for a fraction of their normal retail value.
So save yourself some time and stop by the pop-up showroom this weekend.
Note: walk-ins are not welcomed. Rather, you need to purchase a $6 dollar ticket and make an appointment through LivingSocial. In exchange, you'll receive a free tote-bag and 20 percent any rental you place at the showroom.
Showroom hours: Fri., 12-8pm, Sat., 10am-7pm, Sun., 10am-5pm
On Monday morning, another big announcement happened with a Michael Nutter photo op: Philadelphia Live Arts and Philly Fringe are combining efforts, solidifying a headquarters, expanding their scope, renovating a new space, and as Emily Guendelsberger put it, thankfully, shortening their combined names into FringeArts. This is big news. Not only is the nature of Philly Fringe and Live Arts morphing before our eyes into something bigger and better, they're carving out a space for themselves across from the beautiful new Race Street Pier underneath the Ben Franklin Bridge. It's going to be a massive space with multi-functioning spaces and a BAR. Oh, and public restrooms that'll be open to the public all-year-round.
Take it from the horse's mouth via their press release:
"Our future home is located across the street from Race Street Pier at the corner of Race Street and Columbus Boulevard. The 1903 historic former pumping station will be transformed into a year-round center for contemporary performing and visual arts; the 10,000-square-foot building will feature:
+ 240-seat Theater
+ Studio
+ Restaurant and Bar
+ Outdoor Plaza
+ Permanent Festival Hub
Programming under the new FringeArts banner will expand to include not only the annual 16-day Festival but also a year-round series of high-quality contemporary dance, theater and music performances both local and international; commissioned public art installations; and a residency program that continues to expand and grow as a state-of-the-art incubator for artists."
As noted in Emily's post, there might be a teeny, tiny problem – train and car traffic and the resulting noise. She said that even with a mic, when a NJ Transit train passed by, it's all you could hear. But that's outside. Even though an outdoor performance space sounds cool, you've gotta be crafty about what you do and when you do it. The theater sounds totally rad, though. We won't say no to these kinds of things filling up our city.
With Morgan's Pier, that damned beautiful Pier and Sugar House and all that, it looks like the city's actually trying really hard to make that waterfront a thing. And while there's plenty of room for improvement, they're getting there. Like, can we do something with that monstrous Dave and Busters? Can we connect Old City more seamlessly with these new waterfront attractions? We gotta try.
With Third Ward and the looming reno and reuse of The Dolphin, it really feels like this city's on the cusp of an explosion of art. With Union Transfer, we're becoming a city with a world-class diversity of spaces. It's happening, you guys!
There's one other thing. Does Philly have enough actual art and artists to keep these enterprises humming? Maybe all this means that talent, voices, thoughts and art'll be looking at our city with a keener eye; Philly has the resources and the spaces to facilitate every kind of show that can be dreamed up.
It feels really weird writing about things that are everywhere but you're not sure if people have actually seen it or heard it. And if you're a person on the internet once in a while, you've probably seen the dozens of videos inspired by Baauer's "The Harlem Shake." Now, to be clear, the song is not what the dance really is. The actual harlem shake is a dance that started, pretty much, back in 1981 in the South Bronx. It's an old-school hip-hop dance move and it could even go further back, if you'll go, to Ehtiopia and a traditional dance they do called "Eskista." You can check out a demonstraion of the more modern, club and chorgrapher-friendly version here.
The way it comes back to Philly was tipped off to me by a one Mr. DJ Apt One or, one half of Philadelphyinz. The man's got a good ear, and when he started to hear Baauer's "Harlem Shake" literally everywhere, and noticed its position at #2 on the iTunes, he took notice. Oh, that's a sample I used on a moombathon remix. And furthermore, there's a sample in Baauer's track that samples Plastic Little's "Miller Time." Jayson Musson AKA Hennessy Youngman is credited for using a reference to dancing the harlem shake after knocking a sucka out in "Miller Time" and Musson recently Instragrammed confirmation from Baauer himself that his shake is in the mix.
Baauer used to be called Cap'nHarry and was a Philly-friendly DJ and producer who threw parties in Philadelphia. These days he's in Brooklyn and blowing shit up worldwide. Fun how these kinds of things come back to Philly, isn't it?
This one's my favorite (cuz guess why):