PW's new biweekly column, "Forking Stupid," sees 25-year-old Nicole Finkbiner persuading professional chefs from Philadelphia's great restaurants to please teach her, for the love of god, how to cook—one dish at a time. This week, Nicole visits South Philly's famous Ippolito's Seafood to learn the proper way to cook salmon.
Ippolito's Seafood
Fresh Cut Salmon
Pat down with paper towel
Sprinkle with salt and pepper
Sprinkle Wondra flour on skin
Place in pan with butter skin down
Cook on medium heat for a few minutes, until salmon is half cooked through (you will see the color change)
When flipping over, flip away from you (Salmon can also be finished in the oven at 350 for 20 min)
Cook this side until done
Squeeze fresh lemon on top
To Add Spinach:
Spinach can be added when salmon is almost done. It only takes a few minutes to cook, or can be done in a separate pan.
Grab a two handful of spinach.
Add butter, garlic and sauté
Sprinkle with salt, pepper and fresh lemon
Dry Sea Scallops
Add cooking/vegetable oil to pan, heat
Pat down scallops with paper towel
Sprinkle with salt and pepper
Add to pan on med heat, sear for a few minutes until caramelized on one side
Flip away from you, continue on the second side
When cooked through, you will notice a color change
Finish with fresh lemon
Everyone's talking about the Queen Bey these days. It's nice. And it's for a variety of reasons. Let's start with the lip-synching bit. K. So, at President Obama's inauguration on the D.C. mall, she didn't sing live. People went ape. Or, more accurately, she DID sing live but sang with a backing track. She hasn't been shy about it. She claims to be a perfectionist (not surprised) and wasn't able to rehearse with the badass Armed Forces band. So she recorded a vocal to be played in front of hundreds and thousands of people and one of her idols – the first black president in the United States. And yet maaad people want her head on a stake. It's kind of hilarious. It's as if they're accusing her of some Milli Vanilli shit, or Ashlee Simpson. There was controversy even surrounding the iconic 1991 Whitney performance, which has reached untouchable level at this point.
Now, the other things are that she and Destiny's Child have a new collection out. It's love songs. And there's a new one called "Nuclear" on it. I could listen to it all day. It's pretty simple, chill and hushed. There was talk of D's Child reuniting at the Super Bowl on Sunday and there still is. But dumb-dumb Michelle may have spilled that it won't be happening, after all.
So the other day, Bey held a press conference for Super Bowl reporters. A giant LED flag gently waved behind her as she walked to a podium in a short cream-colored dress, huge heels and an impeccable weave. She asked the crowd of media folk to stand up and she belted out an a capella version of "The Star Spangled Banner." It was sickening.
There's a presumed song list developing that includes: "Crazy In Love," "Baby Boy," "End of Time," "Single Ladies," a D Child medley that'll include "Nuclear," and maybe "I Was Here." That would necessitate a Destiny's Child moment. Not mad at that. Super Bowl performances are pretty hit-or-miss – there've been some real flops. Last year, Madonna's moment in the sun was… kinda whack. She just seemed, well, a little old. She's limber and fit as she races into her 50s, but at a certain point, wearing a sparkly unitard and tights while barely executing choreography more fit for a 20-year-old, it's just a little uncomfortable to watch.
The last piece is that there's an HBO documentary looming over the horizon. As an HBO consumer, I've seen the trailer more than a handful of times. It's a little weird, not gonna lie, even as a Beyonce super-fan. She talks about how normal she is; she has fear. She isn't sure how much of herself to reveal. It seems somewhat of a mediation on celebrity and being 'an artist.' Frankly, there's footage we've seen before, from "Elements of 4," the performance DVD she put out this past November. But it better go deeper than that. That's happening February 16th. Viewing parties will be happening, including one in my living room.
Two places to consider hitting up tonight for Old City's First Friday celebration…
Art in the Age: Haven't made it out to the Constitution Center's American Spirits: The Rise and Fall of Prohibition exhibition? Well, this is the next best thing. As the Center's exclusive partner, Art in the Age will be hosting a special exhibit of its own which features illustrations of the people, places, and processes that played a key role in forming Philly's unique Prohibition experience. Even better: you'll get to sample their bangin' line of craft spirits. 5-9pm. Free. 116 N. Third St.
Three Sirens Boutique: In addition to their usual FF spirits and sales, this month, Three Sirens will be treating shoppers to some live music—the keen folk-rock melodies of local singer-songwriter, Dani Mari from 7:30-8:30 p.m. Whether before or after her performance, be sure to peruse the boutique's selection of Valentines-appropriate dresses and accessories. If you're staying home on Feb. 14, consider picking up a chocolate scented candle by Claudia & Ran to set the mood. 5-9pm. Free. 134 N. Third St.
Two unique local comedy shows going down on Saturday…
GET REAL 2: The Evolution of Comedy: Seeking both to amuse and enlighten, Ian Harris and Jason Resler, "America's top rationalist comics," are once again bringing their Evolution of Comedy Tour here to Philly, tackling all those taboo subjects that comedians aren't suppose to tackle. This year, they'll be joined on stage by an even bigger line-up of local talent including, the queens of Philly sketch comedy, ManiPedi, stand-ups Doogie Horner and Steve Gerben and Philly Sketchfest/Philly Comedy Month co-founder, Dave Terruso who will serve as the evening's host. Meanwhile, providing some inspired instrumental live jams is Philly's one and only "surf-punk, horror sci-fi" group, Mercury Radio Theater. Be sure to stick around after the show for a late night music/video/dance party led by DJ Dave Mass & Friends. 9pm-2am. $15-$20. Underground Arts, 1200 Callowhill St.
1st Annual Veggie Wing Bowl Comedy Spectacular: You know what 94WIP's beloved annual Wing Bowl doesn't have? Live comedy! While four awesome local stand-up comics—T.J Hurley, John Nunn, Carolyn Busa, Jim Ginty—dish out killer jokes, several gluttonous characters will be housing several dishes of Seitan buffalo wings during four rounds of competitive eating.  Keeping the performers, eaters and hecklers in check are hosts, Hillary Rea and Larry "Thunderfoot" Napolitano. Last but not least, a crew of "Wing Bearers" will be competing for the coveted title of Mr. Wing Man 2013. Oh, and expect a few surprise guests to pop up throughout the night. 7:30pm. Free. Adobe Café, 1919 E. Passyunk Ave.

Two South Philly watering-holes to catch the Super Bowl at on Sunday…
South Philly Bar & Grill: This year, SPBG is teaming up with Female Football Frenzy (aka. F3), an annual campaign bringing men and women together for the purpose of football and philanthropy, to celebrate the big game for a good cause: The American Heart Association (AHA). In addition to their usual selection of brews and grub, to really stress the importance of maintaining a health heart, the restaurant will be serving Super Bowl-themed and AHA-approved dishes such as a "Red Zone" Roasted Vegetable Wrap, "Extra Point" Pasta Primavera and a "Fourth Down" Fruit and Yogurt Parfait.  For every heart-healthy food option and Skinny Girl cocktails, $2 will be donated to AHA. Those generous enough to make a $25 dollar donation will receive a pin, t-shirt and a bunch of raffle tickets. 6pm. $10-$25. 1235 E. Passyunk Ave.
Noir's South Philly Super Bowl Tailgate: If you have money riding on the game, it's probably a good idea to make sure you still have cash in your pocket when it's all said and done. Fortunately, that doesn't mean you can't stuff your face in the meantime. From the pre-game festivities till the rising of the Vince Lombardy Trophy, Passyunk Avenue's newish Montreal influenced Italian joint will be serving up 25-cent wings in two uniquely delicious varieties: either covered in a sweet and spicy chili glaze or deep fried and adorned "wit" caramelized onions.  To wash down all that chicken goodness, Chef Marco DeCotiis will also be offering $1 dollar Yuengling pints and his $5 dollar "O'Canada" special, which includes a 12 ounce Molson and a shot of Canadian Club. 3pm. 1909 Passyunk Ave.
Buke and Gase is a fascinating band. They're a duo and well, they use weird instruments that they've made themselves. It's hard to envision or figure out exactly how their tools work without seeing them in front of you, but we'll try to break a few down right quick. The buke is a baritone-turned-ukelele-turned six string. Hunh. The gase is part bass and part guitar. K. And then they use, seemingly, just a kick-bass drum. When really, one of the most prominent instruments in this equation is Arone Dyer's wildly versatile voice. She's a powerhouse and her vocals easily transition between beautiful, ethereal leading lady and menacing, punk-educated banshee. And just in the way that her voice teeters between beautiful and ugly, thus is the essence of Buke and Gase; so does their music.
Their controlled chaos has yielded all kinds of goofy monikers for their genre-twisted approach to rock music: melodic discordance, metal-infused indie rock, post-proto-punk prog-folk with no-wave undertones (that's some b*llshit from Wikipedia), all the way to chamber-punk. Maybe that's why I like this record so much. You have to wait for the moments of rapture – they don't present themselves immediately. But when they come they hit you over the head like a bag o' bricks and make you bob your head and tap your foot. In the way that Animal Collective used to be a challenging listen (or Panda Bear, for that matter) in the mid-2000s, there was always that moment when everything comes together; that eureka moment of 'That's where the groove comes in!' General Dome's kind of like that.
Since my honest-to-goodness First Listen, I was intrigued. It had the sound of one of those angry-but-listenable female-fronted rock bands that I've always loved. Even though I've never loved the Yeah Yeah Yeahs, Karen O's always had a soft spot in my heart for the way that she channels PJ Harvey in a more commercial way, and carries on the tradition of nasty rock pioneers like Patti Smith and Chrissie Hynde, and capitalizes on the evolving power of riot grrrls like Sleatter-Kinney. Furthermore, in the prog-rock arena, with masters like Battles blowing minds in the past few years, we've had our pallettes wizened with the way that funk and punk can coexist. Not to mention the way that rock and dance have been married by bands like The Rapture and LCD Soundsystem.
So, to be sure, the combination of these instruments does a lot for the freshness and brilliance of this new record; a buke, a gase and a witchy, banshee rocker lady's voice. But also in the way that we've come to be inundated with the same formula for a successful rock sound, these two challenge that and then proceed to elevate what kinds of melodies and grooves two people can create within a rock toolset. Whether they're going for it or not, and not knowing explicity who their influences are, they call out comparisons to some of the most brilliant and refreshing artists of the last two decades (especially in the realm of punk and funk and dance-flavored rock music).
And there's nothing more rewarding than a record that unfolds itself and presents more rewards with multiple listens. They're on Spotify, too, so you can listen to their new one there and then buy your tickets to tomorrow night's show at Johnny Brenda's (it's only $10-$12).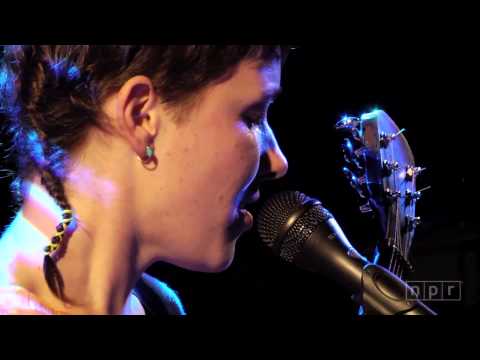 Mitchell & Ness' 18th Annual Winter Sale
With the Super Bowl just four days away and the Flyers finally back on the ice, seems like an ideal time to maybe stock up on some sports gear. It just so happens that the folks over at Mitchell & Ness have a long tradition of celebrating the Super Bowl with a badass sale. In addition to taking 25 percent off headwear and accessories, all apparel will be an impressive 50 percent off. I repeat: HALF OFF ALL MITCHELL & NESS APPAREL! Hell, you might as well pick yourself up a Flyers jersey, an Eagles hat, a Phillies scarf and Sixers sweatpants. As for any Falcons or 49ers fans out there, well, you can just go fuck yourself. Through Feb. 2. Mitchell & Ness, 1201 Chestnut St.
Arcadia's Annual Winter Attic Sale
Ah yes, it's right about that time of the year when retailers must purge their inventory to make way for the impending season. You only have three days to take advantage of Arcadia's annual winter blowout, which directly coincides with a spring pre-sale and will be quickly followed by a Valentine's Day sale. Exclusively at their Rittenhouse store, shoppers can save 50-80 percent off all fall/winter style, not to mention there will be a clearance section of clothing and accessories starting at just $20 dollars. We're talking designer collections from Dolce Vita, BB Dakota, Lauren Moffatt, Prairie Underground and even Pendleton's Portland Collection. Meanwhile, hit either one of Arcadia's city locations and take 15 percent off all of their new spring arrivals. You can also shop online using the code: SPRINGFEVER. Feb. 1-3. No Libs: 819 N. Second St. Rittenhouse: 265 S. 20th St.
Tour seasons are picking up and dates keep getting announced (AESOP ROCK AT UNION TRANSFER, WHADUP). Over the next few weeks, if we make it to a handful of these dates, it'd be a good way to get out of this ruthless winter funk:
Saturday, 1/26 – Christopher Owens (formerly of Girls fame); his new album, Lysandre, is solid as a rock. $15.
Tuesday, 1/29 – Purity Ring with Young Magic; honestly, we're more pumped about Young Magic, but it's a solid lineup. $15-$17.
Saturday, 2/02 – The Vaccines; if you like Interpol or the Drums or even the Strokes, you'll be down with these guys. $20.
Friday, 2/08 – Aesop Rock with Busdriver; Aesop's Skelethon was one of the most refreshing listens of 2012. $17-$19.
Monday, 2/11 – Toro y Moi; with his brand new Anything in Return, he's getting more hype and less wispy. $15.
JOHNNY BRENDA'S
Friday, 2/01 – Buke & Gase; you should listen to their new one, General Dome, on NPR's First Listen. Man, it's good! $10-$12.
Tuesday, 2/05 – Memory Tapes; excellent, thoughtfully potent and dreamy pop/electronica from a Philly vet and Jersey boy. $12.
Wednesday, 2/06 – Cheers Elephant; Philadelphia's own rootsy, psychedelic foot-stompin' harmonizin' quartet. $10.
Saturday, 2/09 – Ape School with Ramona Falls; Ape School's been kickin' around Philly for years with his droney weird pop and Ramona's the excellent off-shoot of Menomena in the form of Brent Knopf. $12.
Thursday, 2/14 – Bleeding Rainbow; Hooray for the formerly-known-as-Reading-Rainbow-twosome! They used to be a duo of noise pop pioneers, but now they're four and loud and melting faces. $10.
WORLD CAFE LIVE
Wednesday, 1/30 – Kindred the Family Soul; LOVE these guys. Their stellar Love Has No Recession (2011) was some of the best Philly soul we've seen in years. $20-$30.
Wednesday, 2/13 – Bilal; A Love Surreal CD release party for the sickeningly sexy Philly talent. $20-$38.
Wednesday, 1/30 – Musiq Soulchild; The Philly-born R&B, soul and funk maven makes panties drop in West Philly. $35-$40.
Saturday, 1/26 – Hot Water Music; Damn! Punk/post-hardcore legends and pioneers of their genre, the Florida boys ride again after a couple breakups but almost 20 years in the biz. $20.
Wednesday, 1/30 – Cat Power; her rescheduled date should be even better now that she's healthy and we've had some time to simmer on the excellent Sun. $30.
UNDERGROUND ARTS
Friday, 2/08 – Beak>; The Portishead alum, Geoff Barrow, has his fingers all up in this one. This should be a dark and trip-hoppy night for fans of disturbing and haunting electronica. $15.
Friday, 2/15 – Pissed Jeans; Our local warriors of balls-to-the-wall metal meets punk meets sludge meets noise are prepping a brand new LP and this show should be momentously loud. $12.