Two places to consider hitting up tonight for Old City's First Friday celebration…
Art in the Age: Haven't made it out to the Constitution Center's American Spirits: The Rise and Fall of Prohibition exhibition? Well, this is the next best thing. As the Center's exclusive partner, Art in the Age will be hosting a special exhibit of its own which features illustrations of the people, places, and processes that played a key role in forming Philly's unique Prohibition experience. Even better: you'll get to sample their bangin' line of craft spirits. 5-9pm. Free. 116 N. Third St.
Three Sirens Boutique: In addition to their usual FF spirits and sales, this month, Three Sirens will be treating shoppers to some live music—the keen folk-rock melodies of local singer-songwriter, Dani Mari from 7:30-8:30 p.m. Whether before or after her performance, be sure to peruse the boutique's selection of Valentines-appropriate dresses and accessories. If you're staying home on Feb. 14, consider picking up a chocolate scented candle by Claudia & Ran to set the mood. 5-9pm. Free. 134 N. Third St.
Two unique local comedy shows going down on Saturday…
GET REAL 2: The Evolution of Comedy: Seeking both to amuse and enlighten, Ian Harris and Jason Resler, "America's top rationalist comics," are once again bringing their Evolution of Comedy Tour here to Philly, tackling all those taboo subjects that comedians aren't suppose to tackle. This year, they'll be joined on stage by an even bigger line-up of local talent including, the queens of Philly sketch comedy, ManiPedi, stand-ups Doogie Horner and Steve Gerben and Philly Sketchfest/Philly Comedy Month co-founder, Dave Terruso who will serve as the evening's host. Meanwhile, providing some inspired instrumental live jams is Philly's one and only "surf-punk, horror sci-fi" group, Mercury Radio Theater. Be sure to stick around after the show for a late night music/video/dance party led by DJ Dave Mass & Friends. 9pm-2am. $15-$20. Underground Arts, 1200 Callowhill St.
1st Annual Veggie Wing Bowl Comedy Spectacular: You know what 94WIP's beloved annual Wing Bowl doesn't have? Live comedy! While four awesome local stand-up comics—T.J Hurley, John Nunn, Carolyn Busa, Jim Ginty—dish out killer jokes, several gluttonous characters will be housing several dishes of Seitan buffalo wings during four rounds of competitive eating.  Keeping the performers, eaters and hecklers in check are hosts, Hillary Rea and Larry "Thunderfoot" Napolitano. Last but not least, a crew of "Wing Bearers" will be competing for the coveted title of Mr. Wing Man 2013. Oh, and expect a few surprise guests to pop up throughout the night. 7:30pm. Free. Adobe Café, 1919 E. Passyunk Ave.

Two South Philly watering-holes to catch the Super Bowl at on Sunday…
South Philly Bar & Grill: This year, SPBG is teaming up with Female Football Frenzy (aka. F3), an annual campaign bringing men and women together for the purpose of football and philanthropy, to celebrate the big game for a good cause: The American Heart Association (AHA). In addition to their usual selection of brews and grub, to really stress the importance of maintaining a health heart, the restaurant will be serving Super Bowl-themed and AHA-approved dishes such as a "Red Zone" Roasted Vegetable Wrap, "Extra Point" Pasta Primavera and a "Fourth Down" Fruit and Yogurt Parfait.  For every heart-healthy food option and Skinny Girl cocktails, $2 will be donated to AHA. Those generous enough to make a $25 dollar donation will receive a pin, t-shirt and a bunch of raffle tickets. 6pm. $10-$25. 1235 E. Passyunk Ave.
Noir's South Philly Super Bowl Tailgate: If you have money riding on the game, it's probably a good idea to make sure you still have cash in your pocket when it's all said and done. Fortunately, that doesn't mean you can't stuff your face in the meantime. From the pre-game festivities till the rising of the Vince Lombardy Trophy, Passyunk Avenue's newish Montreal influenced Italian joint will be serving up 25-cent wings in two uniquely delicious varieties: either covered in a sweet and spicy chili glaze or deep fried and adorned "wit" caramelized onions.  To wash down all that chicken goodness, Chef Marco DeCotiis will also be offering $1 dollar Yuengling pints and his $5 dollar "O'Canada" special, which includes a 12 ounce Molson and a shot of Canadian Club. 3pm. 1909 Passyunk Ave.
Buke and Gase is a fascinating band. They're a duo and well, they use weird instruments that they've made themselves. It's hard to envision or figure out exactly how their tools work without seeing them in front of you, but we'll try to break a few down right quick. The buke is a baritone-turned-ukelele-turned six string. Hunh. The gase is part bass and part guitar. K. And then they use, seemingly, just a kick-bass drum. When really, one of the most prominent instruments in this equation is Arone Dyer's wildly versatile voice. She's a powerhouse and her vocals easily transition between beautiful, ethereal leading lady and menacing, punk-educated banshee. And just in the way that her voice teeters between beautiful and ugly, thus is the essence of Buke and Gase; so does their music.
Their controlled chaos has yielded all kinds of goofy monikers for their genre-twisted approach to rock music: melodic discordance, metal-infused indie rock, post-proto-punk prog-folk with no-wave undertones (that's some b*llshit from Wikipedia), all the way to chamber-punk. Maybe that's why I like this record so much. You have to wait for the moments of rapture – they don't present themselves immediately. But when they come they hit you over the head like a bag o' bricks and make you bob your head and tap your foot. In the way that Animal Collective used to be a challenging listen (or Panda Bear, for that matter) in the mid-2000s, there was always that moment when everything comes together; that eureka moment of 'That's where the groove comes in!' General Dome's kind of like that.
Since my honest-to-goodness First Listen, I was intrigued. It had the sound of one of those angry-but-listenable female-fronted rock bands that I've always loved. Even though I've never loved the Yeah Yeah Yeahs, Karen O's always had a soft spot in my heart for the way that she channels PJ Harvey in a more commercial way, and carries on the tradition of nasty rock pioneers like Patti Smith and Chrissie Hynde, and capitalizes on the evolving power of riot grrrls like Sleatter-Kinney. Furthermore, in the prog-rock arena, with masters like Battles blowing minds in the past few years, we've had our pallettes wizened with the way that funk and punk can coexist. Not to mention the way that rock and dance have been married by bands like The Rapture and LCD Soundsystem.
So, to be sure, the combination of these instruments does a lot for the freshness and brilliance of this new record; a buke, a gase and a witchy, banshee rocker lady's voice. But also in the way that we've come to be inundated with the same formula for a successful rock sound, these two challenge that and then proceed to elevate what kinds of melodies and grooves two people can create within a rock toolset. Whether they're going for it or not, and not knowing explicity who their influences are, they call out comparisons to some of the most brilliant and refreshing artists of the last two decades (especially in the realm of punk and funk and dance-flavored rock music).
And there's nothing more rewarding than a record that unfolds itself and presents more rewards with multiple listens. They're on Spotify, too, so you can listen to their new one there and then buy your tickets to tomorrow night's show at Johnny Brenda's (it's only $10-$12).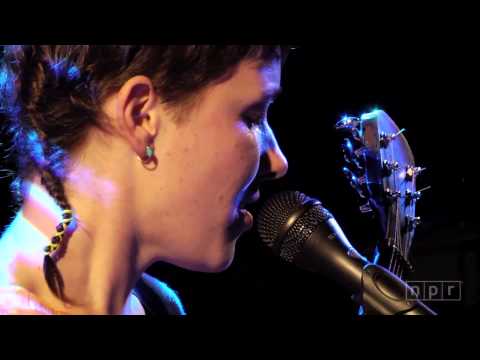 Mitchell & Ness' 18th Annual Winter Sale
With the Super Bowl just four days away and the Flyers finally back on the ice, seems like an ideal time to maybe stock up on some sports gear. It just so happens that the folks over at Mitchell & Ness have a long tradition of celebrating the Super Bowl with a badass sale. In addition to taking 25 percent off headwear and accessories, all apparel will be an impressive 50 percent off. I repeat: HALF OFF ALL MITCHELL & NESS APPAREL! Hell, you might as well pick yourself up a Flyers jersey, an Eagles hat, a Phillies scarf and Sixers sweatpants. As for any Falcons or 49ers fans out there, well, you can just go fuck yourself. Through Feb. 2. Mitchell & Ness, 1201 Chestnut St.
Arcadia's Annual Winter Attic Sale
Ah yes, it's right about that time of the year when retailers must purge their inventory to make way for the impending season. You only have three days to take advantage of Arcadia's annual winter blowout, which directly coincides with a spring pre-sale and will be quickly followed by a Valentine's Day sale. Exclusively at their Rittenhouse store, shoppers can save 50-80 percent off all fall/winter style, not to mention there will be a clearance section of clothing and accessories starting at just $20 dollars. We're talking designer collections from Dolce Vita, BB Dakota, Lauren Moffatt, Prairie Underground and even Pendleton's Portland Collection. Meanwhile, hit either one of Arcadia's city locations and take 15 percent off all of their new spring arrivals. You can also shop online using the code: SPRINGFEVER. Feb. 1-3. No Libs: 819 N. Second St. Rittenhouse: 265 S. 20th St.
Tour seasons are picking up and dates keep getting announced (AESOP ROCK AT UNION TRANSFER, WHADUP). Over the next few weeks, if we make it to a handful of these dates, it'd be a good way to get out of this ruthless winter funk:
Saturday, 1/26 – Christopher Owens (formerly of Girls fame); his new album, Lysandre, is solid as a rock. $15.
Tuesday, 1/29 – Purity Ring with Young Magic; honestly, we're more pumped about Young Magic, but it's a solid lineup. $15-$17.
Saturday, 2/02 – The Vaccines; if you like Interpol or the Drums or even the Strokes, you'll be down with these guys. $20.
Friday, 2/08 – Aesop Rock with Busdriver; Aesop's Skelethon was one of the most refreshing listens of 2012. $17-$19.
Monday, 2/11 – Toro y Moi; with his brand new Anything in Return, he's getting more hype and less wispy. $15.
JOHNNY BRENDA'S
Friday, 2/01 – Buke & Gase; you should listen to their new one, General Dome, on NPR's First Listen. Man, it's good! $10-$12.
Tuesday, 2/05 – Memory Tapes; excellent, thoughtfully potent and dreamy pop/electronica from a Philly vet and Jersey boy. $12.
Wednesday, 2/06 – Cheers Elephant; Philadelphia's own rootsy, psychedelic foot-stompin' harmonizin' quartet. $10.
Saturday, 2/09 – Ape School with Ramona Falls; Ape School's been kickin' around Philly for years with his droney weird pop and Ramona's the excellent off-shoot of Menomena in the form of Brent Knopf. $12.
Thursday, 2/14 – Bleeding Rainbow; Hooray for the formerly-known-as-Reading-Rainbow-twosome! They used to be a duo of noise pop pioneers, but now they're four and loud and melting faces. $10.
WORLD CAFE LIVE
Wednesday, 1/30 – Kindred the Family Soul; LOVE these guys. Their stellar Love Has No Recession (2011) was some of the best Philly soul we've seen in years. $20-$30.
Wednesday, 2/13 – Bilal; A Love Surreal CD release party for the sickeningly sexy Philly talent. $20-$38.
Wednesday, 1/30 – Musiq Soulchild; The Philly-born R&B, soul and funk maven makes panties drop in West Philly. $35-$40.
Saturday, 1/26 – Hot Water Music; Damn! Punk/post-hardcore legends and pioneers of their genre, the Florida boys ride again after a couple breakups but almost 20 years in the biz. $20.
Wednesday, 1/30 – Cat Power; her rescheduled date should be even better now that she's healthy and we've had some time to simmer on the excellent Sun. $30.
UNDERGROUND ARTS
Friday, 2/08 – Beak>; The Portishead alum, Geoff Barrow, has his fingers all up in this one. This should be a dark and trip-hoppy night for fans of disturbing and haunting electronica. $15.
Friday, 2/15 – Pissed Jeans; Our local warriors of balls-to-the-wall metal meets punk meets sludge meets noise are prepping a brand new LP and this show should be momentously loud. $12.
Joan Shepp: For once, you might actually be able to afford something inside this chic Rittenhouse shop. Now through Saturday, shoppers will receive up to 70 percent off ALL fall merchandise, including designer labels like Balenciaga, Yohji Yamamato, Rick Owens and Givenchy. (1616 Walnut St.)
Hope Chest: Just in time for Valentine's Day, the store is offering 20 percent off any one piece of their sexy lingerie at full price. The sale also applies to their not-so sexy, everyday garments. You have until Feb. 28 to advantage of the deal. (1937 Chestnut St.)
Nicole Miller: All sale styles are now 70 percent off so perhaps it's time to stock up on cute spring dresses. Their Semi-Annual Sale ends Jan. 31. (Bellevue: 200 S. Broad St. Manayunk: 4249 Main St.)
Arcadia Boutique: For the remainder of this month you can receive an extra 30 percent off all sale merchandise as well as 40-60 percent off all fall and winter favorites. (No Libs: 819 N. Second St. Rittenhouse: 265 S. 20th St.)
H&M: Though the retailer seems to be having an awful lot of sales lately, this "Holiday Weekend Sale" is especially enticing. All this weekend, select garments will be up to a whopping 80 percent off while already reduced accessories will be an additional 50 percent off. Boy, I guess H&M really likes Martin Luther King, Jr. Day. Check out all the items you can save on.
Club Monaco: Starting today, the shop is offering 30 percent off all reduced merchandise. If you're a student, just bring your ID and you will also save 20 percent off on full priced items including items apart of Club Monaco's new January Collection. (1503 Walnut St.)

Chill Moody as featured in XPN's The Key.
Our ace culture team put together a solid set of suggestions in our Calendar this week (online and in print). Here are a few of the highlights:
TONIGHT
CHILL MOODY AT THE TLA
West Philly's Chill Moody is a potent purveyor of R&B, rap and hip-hop. He is just as comfortable mixing rhymes with slick beats ("A Good Thing") as he is praising the woman of his dreams ("What Took You So Long"). Variety is the name of the game with regard to his musical repertoire. Tracks like "Angel," in addition to being an uplifting song about how a woman should never settle for being with an abusive man, have a soothing '70s-style groove to it, while "The Price is Nice" cleverly uses the theme song to The Price is Right as the basis for its entire beat and structure. And for you Journey fans out there, Moody's "Inspired" does indeed feature a sped-up version of their classic "Separate Ways (Worlds Apart)," further demonstrating Moody's penchant for making unique records. Moody's latest single, the tongue-twisting "Bombs," dropped earlier this month. -Brian Palmer
10pm. $12. With Jade Alston, Mic Stew, Mont Brown + Pate. Theatre of the Living Arts, 334 South St. tlaphilly.com
GOV'T MULE AT THE TOWER
Warren Haynes plays the guitar like a Zen master zonked on moonshine, not flaunting technique as much as clawing the essential soul from every note. The Allman Brothers earned a No. 23 slot on Rolling Stone's "100 Best Guitarists" list in 2003 and has a specially-designed Gibson guitar named after him. But it's not skill—it's Haynes' heart and penetrating knowledge of blues, rock and gospel that make Gov't Mule shows special. He and his band rip the viscera from classic Hendrix, the Grateful Dead and Steppenwolf songs and hand them to fans still steaming, still dripping, still pulsing with life. Gov't Mule's own songs—like "Beautifully Broken," "Soulshine and "Blind Man in the Dark"—hold up remarkably against canonical covers: just as meaty, just as full of blood and soul. -Jennifer Kelly
Fri., Dec. 28 and Sat., Dec. 29, 8pm. $29.50-$35. With Sister Sparrow and the Dirty Birds. Tower Theater, 69th and Ludlow sts., Upper Darby. 610.352.2887. thetowerphilly.com
TOMORROW NIGHT
CHAKA KHAN AT HARRAH'S IN CHESTER
Without the fiery former Rufus lead singer Chaka Khan, there's no Mary J. Blige, Angie Stone, Jennifer Hudson or any female vocalist of this era singing R&B. For the past four decades, the Chicago-born singer's powerful pipes sparked every song she sang, whether her quiet storm standards "Sweet Thing," "Through the Fire," and "Everlasting Love," her Whitney Houstonized anthem "I'm Every Woman" or her stunning Guru Jazzmatazz, Vol. 2: The New Reality collab, "Watch What You Say." And, if that weren't enough, her jazz cred is so deep that Al Jarreau, Earl Klugh, George Benson and Miles Davis appeared on her criminally underrated 1988 LP, CK. Philly has shown her love from Day 1, so look for the newly slimmed-down Khan to bring her ageless A-game to the Harrah's stage. -Eugene Holley, Jr.
9pm. $45-$75. Harrah's Philadelphia Casino & Racetrack, 777 Harrah's Blvd., Chester. 484.490.1800. harrahsphilly.com
BLACK THOUGHT AT THE BLOCKLEY
Tariq Trotter, better known as Black Thought, has made a name for himself as the MC of the Roots, but his work has proven to be formidable whether performing with them or flying solo. He calmly lays down hypnotic rhymes to match the thrumming bass line, periodic shouts and '70s-style funk of "Black Over Easy," and the groovy love ode "Please Don't Go" features more of his epic raps about people trying to convince their significant others not to leave them. "Web" proves that he could probably rap in his sleep, as he lets his spellbinding, perfect freestyle form take control while he shows you what he's made of, and on the melodic hip-hop number "Thought is Like," when he raps about not wanting to settle for a consolation prize, it's more than just a clever metaphor; it's emblematic of his ambitions. Nobody does it better than Black Thought. -Brian Palmer
9pm. $20-23. With J. Period, Reef the Lost Cauze, Mic Stew + Rowboat Casino. The Blockley, 3801 Chestnut St. 215.222.1234. theblockley.com