Photo by Alexander Iziliaev
What started as the thrilling idea of a matinee of The Nutcracker turned into a trio of performances in two nights that essentially captured the entire spectrum of dance. It was awesome and right here in Philly: the soon-to-be-experts from Temple's Boyer College of Music and Dance's Endings, the Pennsylvania Ballet's awe-inspiring production of George Balanchine's The Nutcracker and an Aloe Vera-hosted Freak Boutique – A Very Phreaky Christmas at Tabu Sports Bar & Lounge. December in Philadelphia is full of opportunities like these: The city's literally overflowing with theater, dance and art options. So start adding tickets to your wishlist.
In Temple's second set of 13 terminal projects presented in two seatings, at 8 p.m Friday, on the corner of Broad Street and Montgomery Avenue inside the Conwell Dance Theater, seven solid performances were delivered. We missed Melisa Clark, but Brittany "Griff" Griffiths' "Dansul Mirese Vampiri" was a slightly creepy and sinister affair, with a striking bride—the strongest dancer of the wedding party—who had ill-tempered and malicious bridesmaids. "Harbor," performed by Ryan James Stauffer and Crystal Albrecht, was a tension-filled duet and dominated primarily by Albrecht's graceful physicality. It verged closely into melodrama territory, yet remained one of the strongest showings of the night. A peculiarly dark and dramatic club-inspired piece full of queer flavors called "Before We Fuck Ourselves to Death" was soundtracked by a remix of Kylie Minogue's "Did it Again (Razor-n-Go Dub)." It was high energy and a welcome spike of energy at the middle of the show, but felt just a little too White Party for a final recital performance. Wei Wei Ma pulled out one of the most mesmerizing pieces of the night that she called "The Stream." She entered onto a long, unfurled silk jacket of white; she stepped on it as if it were was a dock over a lake before laying down on it, then rising while pulling it over her shoulders effortlessly. She'd sown sleeve extensions (she's credited as the costume designer) that she'd gather and throw with ease, creating extraordinary extensions of movement.
The Pennsylvania Ballet's production of The Nutcracker is really a big, beautiful staging, a feast for the eyes and ears. The show is as much Balanchine's as it is the PA Ballet's and Beatrice Jona Affron's "Orchestra of the Pennsylvania Ballet," flawlessly executing Tchaikovsky's legendary score. And to be clear, it is a little bit of a looser, child-friendly and less-than-serious affair. There are children everywhere—in the show, in the aisles, in the seat next to you asking "Who's that? What's he doing?" But they're in Christmas formal wear and asking in tiny little 5-year-old voices. It's adorable. The sets are meticulously and ornately constructed. It's said that ballet companies across the country make 40 percent of their annual ticket sales with Nutcracker runs, and why wouldn't they? The growing Christmas tree, the endless dancers, the hundreds of costumes—it is a busy and technically challenging production to pull off day in and day out. The child-like energy you get in your seat is also reflected on stage; hordes of dancers aged 8 to 18 get that rare and life-fulfilling opportunity to dance one of the most famous ballets of all time. But these kids aren't professional ballet dancers (yet). The most stunning feats of athleticism and execution of technical prowess come from the first act's toys and soldier (Leah Hirsch, Marria Cosentino and Amir Yogev), and the second act's dreamlike suite that includes the Sugarplum Fairy (Elizabeth Mateer) and her cavalier (Lorin Mathis). Three favorite elements of the second act's "Land of Sweets" were the Asian Tea dancers, the Arabian Coffee dancer and the Russian Candy Cane dancers. The sets were stunning, all the way down to Mother Ginger's birth of the polichinelles. Christmas spirit is in the air, no doubt, with a show rife with gift-giving, eloquent fake snowfall and childlike dreamscapes. It's one of the finest holiday traditions in the world for a reason.
The holiday spirit wasn't quite so refined and worldly upstairs at Tabu's Freak Boutique later Friday night. It was drunk and sloppy, tucked and lip-synching. One of the city's most enchanting gender non-conformists, Icon Ebony-Fierce, did a pair of killer numbers, with a Luther Vandross Christmas moment, and then exuded straight-up disco joy with Sylvester's "You Make Me Feel (Mighty Real)." Aloe Vera, Paige D'Mone and Rio Manone were three tall, skinny, crazy-lookin' holiday hos in turning out an assortment of more modern, rock-chick numbers that pleasantly pushed in a little "F#*$ you"/pissed-off glamour mess realness. We had a young woman falling asleep on our shoulder over and over, despite constant pleas from friends to get a cab or stand up, but it wasn't annoying as much as fitting—like your drunk cousin who had too much Christmas ham and scotch.
Boyfriend/Hubby…
The Philly Package, $72 / Duke & Winston, 633 N. Second St.
Yards Soap Box, $21 / Duross & Langel, 117 S. 13th St.
611 Men's Luxe Life Navy Plaid Flannel, $76 / 611's Pop-Up Showroom at Liberties Walk, 1024 N. Third St.
Do Your Best Pennant, $36 / Three Potato Four, 376 Shurs Lane, Building A
Girlfriend/Wife…
Adorn Signature Crystal Necklace, $128 / Adorn Boutique, 1314 Frankford Ave.
1-Hour Massage/Mani Pedi, $100 / b2 Salon, 777 S. Broad St.
Pink & Pepper Booties, $89.95 / South Moon Under, 1731 Chestnut St.
Monogrammed Wine Stopper, $22 / C Wonder, King of Prussia Mall, 160 N. Gulph Rd.

Here comes Christmas. It's right around the corner and if you're like me and haven't done a stitch of holiday preparation, you still have a whopping six performances (including tonight at 7pm) to catch before the big day. This is to say, if you're looking for some kind of emergency holiday magic, this is a great pick. Furthermore, if you're interested in snatching up a last-minute gift, there are nine more performances before the New Year.
The Pennsylvania Ballet is a world-class ballet and an often over-looked cultural treasure of our city. And what says a classy and artistic Christmas celebration more than the ballet. FYI, there are often two showings per day (noon and 5pm on Sundays and the day after Christmas), and a string of 2pm performances between Christmas and New Years.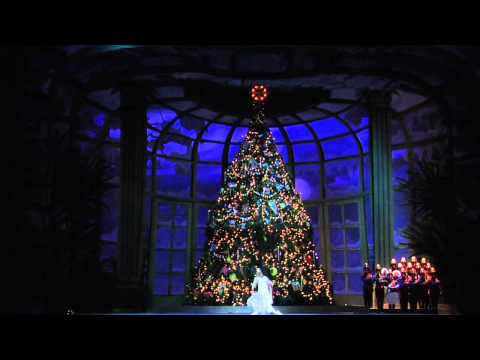 Just in time for the final leg of the holiday shopping season, Philly's fashion-forward dance/music-inspired clothing and accessories brand, 611 Lifestyle has just revamped and set up shop inside a vacant garage, smack dab in the middle of Rittenhouse Square (behind Parc Restaurant at 225 S. 18th St.)
Open daily from 12-6 p.m. now through Sunday, the store will be carrying a large selection of men's t-shirts, record/laptop bags and jackets from 611's "DJ Life" line as well as the more design-oriented items from their "Luxe Life" line including, handmade leather luggage, dress shirts, flannels, scarves, hats and even their new limited-edition, hand-dyed long sleeve jerseys (see below).
And yes ladies, they have items for you too. Just not quite as much.
Some useful background on the brand: It was founded by local DJ and owner of the now-defunct South Street staple 611 Records, Nigel Richards. All of the pieces within 611 Lifestyle's ready-to-wear "DJ Life" collection are actually inspired by the shop's original designs, such as their "I Love the DJ" catchphrase tee.
If you're dying to know what 611 has up its sleeve for spring, it just so happens that the holiday pop-up will be offering shoppers a sneak peak.
Mother…
Nashelle Identity Necklace, $58 / Verde, 108 S. 13th St.
Voluspa Scented Candle, $40 / Town Home Jewelry & Boutique, 1616 Walnut St.
Labradorite Drop Earrings, $68 / Adorn Boutique, 1314 Frankford Ave.
Chloe Beige Oversized Embellished Sunglasses, $149 / Kembrel, 1822 Chestnut St.
Father…
Duke & Winston Preppy Package, $135 / Duke & Winston, 633 N. Second St.
Rustic Table Lamp, $179 / Gourmet of Olde City, 26 N. Third St.
Di Bruno Bros. Pasta, Sauce, & Cheese Set Grande, $99 / Di Bruno Bros., 1730 Chestnut St. & 930 S. Ninth St.
Philadelphia Woodworks Gift Certificate (Any Amount) / Philadelphia Woodworks, 4901 Umbria St.
If the selection of vintage clothing, accessories and housewares available on their Etsy shop is any indication, you're definitely going to want to get your ass over to Fishtown at some point this weekend where the local founders of Snowbird Vintage will be temporarily occupying the entire space just above Adorn Boutique. These ladies clearly have a good eye for vintage fashion. Most of the items fall into either the "super-trendy" category or "stunningly classic" category. Personally, I'm really digging this 1970s wine-colored floor-length dress with crochet detailing. It's like classy-Bohemian. Best of all, there's even more awesome items downstairs. Friday, 11am-8pm. Daily through Sun/16. Free. Adorn Boutique, 1314 Frankford Ave.
If you missed Crafty Balboa last weekend, this may be the closest craft event to it. More than 15 local artisans and craftspeople will be in attendance selling an array of fine handmade jewelry and vintage treasures, including those of SquidWhale Designs, Dahling Accessories and MADEBYHANK. Oh, and you can even get a portrait of yourself sitting on the moon. That alone makes it worth the trip. Saturday, 12-6pm. Free. 1241 Carpenter St.
While you may never be able to enjoy Christmas with the same unbridled enthusiasm that you did as a child, why not at least try? Plop down on Santa's lap, decorate cookies, marvel at an array of shinny seasonal arts and crafts, rock out to your favorite Christmas song with Frosty and maybe even partake in a little holiday treasure hunting. If this all sounds incredibly embarrassing, then offer to babysit a niece or nephew and relive your youth through them. Saturday, 11am-2pm. Sister Cities Park, Logan Square, 18th & Ben Franklin Pkwy.
You didn't think the holiday season was going to go by without a GO WEST craft extravaganza, did ya? Regardless of who it is that you need to crossed off your list, chances are one of the 40 local vendors at this year's event will have the ideal gift—one that you probably would have never thought of yourself. For instance, how about a cozy hand knitted or crocheted winter accessory for your bestie living in Chicago? Or how about a clever screen-printed tee for you're little bro? Saturday, 11am-4pm. Free. The Rotunda, 4014 Walnut St.
Once again, Three Sirens Boutique is partnering with Nawrocki Fitness for a special shopping event, this time with a portion of the proceeds helping to benefit Moss Rehab. In addition to accessories and handbags by Urban Expressions and apparel from RD Style and Press, befittingly, the boutique will be bringing along their selection of Hardtail workout gear as well. RVSP to the Facebook event or bring your student ID and you'll receive an additional 10 percent off. Sunday, 12-5pm. Free. Nawrocki Fitness, 1500 Locust St.
TUESDAY
Polygon Comedy: Holiday Explosion!: Anything with the word "Explosion" in the title is probably worth checking out, right? This month, Philly's independent comedy showcase will feature the wits of stand-up comic Jake Alvarez, followed by the angry local improvisers, Angry People Building Things and improv tag-team Rosen & Milkshake. Your headlining act for the evening is none other than the gals of ManiPedi, the hilarious sketch troupe who you may or may not remember from PW's cover a few weeks ago. 7:30pm. $5. L'Etage, 624 S. Sixth St.
Second Stories: The Worst X-Mas Ever III: If you're looking for a few laughs tonight, but don't have $5 bucks to shell out on a cover, just head over to The Dive where upstairs, several funny locals will be sharing their most horrendous/embarrassing Christmas memories, all for your entertainment. So not only are you guaranteed some good chuckles, but you might start conjuring up a few repressed holiday memories of your own—for better or worst. 7pm. Free. The Dive, 947 E. Passayunk Ave.
Christmas Movie Quizzo: If you own a TV, you've probably seen Elf, A Christmas Story, Home Alone and Christmas Vacation at least a dozen times. Now finally, you have a chance to put all the useless info you've retained about these holiday classics to good use during four rounds of trivia, one movie for each. Perhaps needless to say, come bringing you're A-game because these are going to be some pretty tough questions. If you can't make it out tonight or simply want a do-over, the event will be re-hosted Wednesday night with the same drink specials and Christmas tacos. What's a "Christmas Taco?" I have no idea. Tues., 8pm & Weds., 8:30pm. Free. Drinker's Tavern, 124 Market St.
WEDNESDAY
CakeStyle Philadelphia Pop-Up Shop: For one day only, the virtual styling service for busy, modern women will be bringing their holiday selection of designer fashion and accessories into the real world, right here to Philly. Not only will guests will have a chance to win a $1,300 dollar Victoria diamond shaker necklace from local designer, Adornia, but a portion of the day's proceeds benefit The Hamels Foundation. The shop will be open all day (8am-8pm) and you don't need to be a sporting club member to check out the designer duds inside. Wednesday, 8am-8pm. Free. The Sporting Club at the Bellevue, 224 S. Broad St.
Spirits & Suds Bar Crawl: Start building up your alcohol tolerance now as you hit as many of the 12 participating bars/pubs/restaurants along E. Passyunk Avenue as your stomach/liver can stand. For just $5 dollars, you'll get $3 dollar craft beers, $4 dollar cocktails and $5 snacks at select locations as well as your choice of either a Santa or Elf hat and "Santa's Sipping Stamp Card." Once you've collected five stamps on said card, you'll be entered to win a $300 in gift certificates, with every additional stamp bettering your odds. The long list of drink and food specials include Art in the Age cocktails at Birra (1700 EPA), $5 dollar nachos at Adobe Café (1919 EPA), cranberry-ginger margaritas at Cantina Los Caballitos (1651 EPA) and a $5 dollar meatball sub at Stogie Joes (1801 EPA). 5:30pm-10pm. $5. Various locations along E. Passyunk Ave.
El Fuego & Philly Improv Theater's 100% Improvised Baby Jesus' Menorah Kwanztravaganza & Comedy Spectacular: Don't be confused by the incredibly long and hilarious title—these are actually just two separate shows, which happen to be taking place in the same venue right after one another. First up is El Fuego, a new holiday musical that takes place after a fire has devastated the North Pole, killing countless innocent elves. The elves that did survive are on strike due to unsafe working conditions. Need I really say more? Afterwards, catch an all-encompassing holiday production in which one of the Philly Improv Theater's house teams recreates a holiday gathering based on those shared by a few randomly selected audience members. Sounds like a pretty sweet double header, huh? So be sure to make a night of it (and save yourself some cash) by getting tickets to both shows. 7pm/9pm. Through Dec. 31. $12-$35. Skybox @ The Adrienne, 2030 Sansom St.
THURSDAY
Bario-Neal Holiday Party: Peruse the selection of handcrafted adornments from this Philly-based jewelry brand while enjoying delicious seasonal cocktails, beer from Yard's Brewing and treats from Federal Donuts and Yumtown. Don't feel guilty about splurging on one of Bario-Neal's since all of their jewelry is made with reclaimed precious metals, ethically sourced stones and low-impact, earth-friendly practices. Also, bring in a new toy for CHOP's Holiday Toy Drive and in exchange, you'll receive 40 percent off any one item in the boutique.  5-9pm. Free. Bario-Neal, 700 S. Sixth St.
Nicole Miller's Annual Men's Night: For all the fellas out there who wouldn't know an awesome gift if it smacked them in face, Nicole Miller is coming to the rescue. In addition to complimentary personal shopping and gift-wrapping services, the shop will be serving cocktail, hors d'oeuvres and even a few models. When picking out the perfect gift for the gal(s) in your life, keep in mind that 10 percent of all sales from the event will benefit the Ventri Foundation. So don't be stingy. 6-9pm. Free. Nicole Miller Bellevue, 200 S. Broad St.