Since I know this city is overflowing with creative talent, I figured I would pass this along…
As part of their first-ever "DIY Style Week," TODAY.com is asking readers to share their DIY style projects—accessories, clothing, shoes, whatever—for a chance to win a DIY prize pack including roughly $200 worth of cool crafting goodies as well as a post on their Web site about their project.
All you have to do is submit a photo and/or video of your creation/design along with a short essay about the project (100 words or less). You're allowed a total of eight entries (one per day) between now and 5 p.m on Friday. TODAY style editor, Bobbie Thomas will select a winner on Nov. 1.
Considering how simple the contest is, I encourage anyone working on any sort of style/design fixer-upper or craft to enter. As an additional incentive, I'm even going to welcome readers to share their DIY style project with PW Style.
That's right, submit a photo and/or video to pwstyle@philadelphiaweekly.com, tell us a little about you and the project and next week, we'll highlight the submissions on this here blog (unless it's just absolutely terrible). Deadline: Friday afternoon.
In the meantime, should you just be looking for some tips or inspiration, TODAY.com will also be posting a different DIY style tutorial from pros each day this week. Here's the lineup:
Monday: TODAY style editor Bobbie Thomas
Tuesday: Erica Domesek of PS I Made This
Wednesday: Geneva Vanderzeil of A Pair and A Spare
Thursday: Kristen Turner of Glitter 'n Glue
Friday: Jenni Radosevich of I Spy DIY
Ok, so what are you waiting for? Start crafting!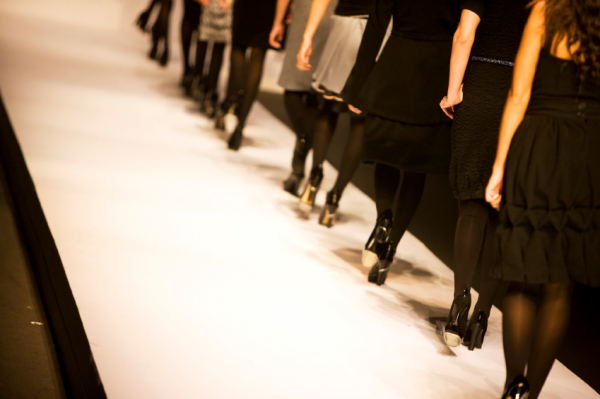 It's almost here! New York Fashion Week 2011 is just days away and you're still dreaming of that front row seat aren't you? No worries, looks like Mercedes-Benz is having a contest for all you fashion daydreamers and the winner will receive a pair of tickets to one of this year's runway shows. All you have to do is create an outfit and make sure that it includes an item made by one of this year's NYFW designers. Send in a photo of said outfit to the crew at Mercedes-Benz. Submissions will be posted on the Mercedes-Benz Fashion Week Facebook page and the winner will be the person responsible for the outfit that receives the most "likes". Not sure what we're talking about? Don't worry, the fine folks over at Examiner New York have made a step-by-step list of how to enter for the tickets and where to send your submissions but don't hesitate, entries must be received no later than February 9 at 9 a.m. (ET).
Alright PW Style Blog readers, it's time for a little contest. The rules are simple. Send us a photo of an outfit that you think screams PHILADELPHIA. Maybe you snapped a photo of someone on the street or maybe you have an outfit of your own that you want to throw on and document. No matter the means, we want you to give us your best Philly Phashion. The reader who sends in the outfit that we deem to best encompass the feel, style and true essence of Philadelphia will receive two tickets ($100 value!) to next week's 17th Annual Phashion Phest. At the Phest you'll enjoy a top shelf cocktail reception followed by a runway show featuring looks from local retailers. The event takes place on 12th Street, Tuesday, September 28 at 6 p.m..
Entries can be sent to AMANDA
See that mustachioed dude in plaid up there?
Does he look like a Mortimer? How about an Ignatius? Or a Chico? Or Skip, Bob, Uriah, Francine, Hef, Dupree, Seymour,  Buford, Joyce, Derek or Flip?
Pick your fave and Tweet it @inliquidart so they can give this fine gentleman a proper baptism as the official mascot for Art for the Cash Poor 11. Voting ends at 8 p.m. on June 11.
(We're feelin' Skip. Tell us your pick in the comments!)
The banner says it all. Artists hop to it! Who wouldn't want to be able to say that they designed the shirt for a Ray's Happy Birthday Bar Bloody Mary Smackdown?