Let's be honest: consignment shops are a dime a dozen in Philly-most no different from the last. Fortunately, this past weekend, I was proven wrong having  stumbled upon a hidden gem neatly tucked away on 11th and Pine called The Crystal Cage.
Owner Kelly Reynolds opened the door to her swanky, upscale accessories boutique with a bright smile, as she does to all of her customers. At first glance, the shop is adorned with purses, shoes, scarves and jewelry. Upon further investigation, I notice that every piece of merchandise is a top-notch, brand-name fashion designer that even the most humble "fashionistas" are dying to get their paws on. Martin Margiela, Louis Vuitton, Tori Burch, Coach, Burberry, Prada and more, all in good-excellent condition, right in front of me.
If I didn't know any better I would have thought I had  accidentally stumbled into heaven.
Kelly informs me that her store, which has been around for ten years, is unique and shouldn't be considered a regular-old consignment shop. While she has a black book full of exclusive designers including Ronald Williams and Lea Furs that sell only to her store, she also accepts merchandise (in fabulous condition) from anyone looking to sell. Rearing away from the ordinary "consignment shop rules," the entrepreneur offers sellers a 70/30 profit, giving them the higher payout only after the accessory is sold. Kelly also opts to not attend local fashion shows as to ensure she doesn't get products that every other boutique has. Instead, she jets off to International shows in Italy and other fashion-hot spots around the world.
No matter which high-end piece of fashion you want to rock the streets of Philadelphia with, The Crystal Cage will make sure you are looking chic and fabulous.
~Michelle C. Mass
A couple of weeks ago, the New York Times announced in an article that the cloth tote has taken the place of the luxury bag. According to the paper, the tote "…telegraphs not money, but access, ethics, culture…"
That's right, no longer is wearing the latest Vuitton, Chanel, or Jacobs the way to go. Now you can save your hard earned money and just rock a "humble cloth tote."
Personally, I'm not buying this. Having  never been into bags with labels, I think I'm going to pass on this trend.  My tote will continue to be reserved for storing sweaty yoga clothes and books. But if you're digging the so-called humble cloth tote, here's a few to consider:
Were you lucky enough to score tickets to McQueen's Savage Beauty exhibition in NYC this past summer?
Want to show the world how environmentally conscious you are?
All about representing Philly?
(You can find these Philly-centric totes at Open House in Center City or online at We Heart Philly)
~Zenovia Campbell
A friend forwarded me a link to this last week and while I didn't particularly enjoy looking at these mangled puppies, it did make me feel a little bit better about my own.
While capturing Louis Vuitton's (unbelievably cute/incredibly sophisticated), Spring 2012 line, a photographer for Style.com made sure to get plenty of shots of the designer's new accessories and heels.
The problem: after about month of runway shows, many of the models' feet were looking, well, painful.
I mean, you can't really blame them. If you're strutting around day after day in a variety of several-inch-high heels (often which don't actually fit), naturally, there's going to be some wear and tear.
A pedicure can only do so much.
Nevertheless, these ladies aren't doing a good job of advertising these heels. If anything, I now want them even less.
As I do for each major awards show, last night I camped out in front of my TV hoping to see some fashion heavy-hitters on the Screen Actors Guild awards red carpet, and there were quite a few!  Let's take a look at them below:
1. January Jones in Carolina Herrera
Jones decided to move away from the body-baring sexy that she sported at the Globes, and turned it out in this gilded Carolina Herrera confection paired with sculpted hair for a look that is at once elegant and and classically beautiful.
2. Claire Danes in Louis Vuitton
Though she's always well put-together, Claire Danes usually bores me on the red carpet, but not last night.  She looked feminine and flirty and perfectly on-trend in a floral, ruffled Louis Vuitton cinched with belt.  The easy hair and bright pink lips topped it off just right.
3. Mila Kunis in Alexander McQueen
Perhaps taking a cue from all the press First Lady Michelle Obama got just a few weeks ago in her red McQueen, Mila showed up and showed out with this gorge red, black and white Alexander McQueen.  Kind of fitting for her film Black Swan too, no?
4. Christina Hendricks in L'Wren Scott
Finally!  After many a red carpet appearance in prom'y frou-frou gowns, Miss Hendricks gets it right with this sultry long-sleeved L'Wren Scott.  It fits her curves beautifully and is sexy without being in-your-face.  Sometimes, less is definitely more.
5. Hailee Steinfeld in Prada
You gotta hand it to whoever is responsible for styling this young actress.  She got the fashion industry talking when she showed up in Prabal Gurung at the Globes and now she dazzles again in a bold, fun and totally age-appropriate Prada gown.  Only a matter of time before she's on the cover of Teen VOGUE.  Mark my words.
—Kat Blazowski
—Paris Haute Couture Week is in full swing and the runways were filled with more than just models and clothing—plenty of musicians too. Marie Claire.co.uk
—Jil Sander's latest collection for Uniqlo went on sale today. You can shop +J in the snow of New York City if you dare. The Cut
—Lovin' this interview with Philadelphia upcycler Tanna Paradis. Her vintage upcycled wedding accessories are something old with a new twist. Handmade in PA
—The Philly Roller Girls kick off their season Saturday, February 12. Tickets are on sale now for the opener at the 23rd Street Armory. Facebook
—Academy Awards nominations are in and the buzz has already begun. Moviefone gives their predictions for the 2011 winners. Moviefone
—The Valentine's Day fashion collections are rolling in. Looks like Louis Vuitton won Nylon Magazine's heart this year. NylonMag
—Everyone loves a little warehouse sale. It's the perfect way to warm up a snowy day. Bus Stop Boutique
If seeing Gucci Mane's new ice-cream cone face tattoo made you go WTF?! well then get ready for it to happen again.  Now we know there's lots of questionable fashion tattoos out there.  From the Chanel CC's to the Marc Jacobs logo permanently stamped on Marc himself's ex-boyfriend.  But this just enters new realms of ridiculous.  Apparently some guy thought it would be real cool to get his entire arm tattooed with the famed Louis Vuitton monogram:
Yikes.
—Kat Blazowski
Image via Fashion Copious
Looks like FIFA is getting fancy. This year the FIFA World Cup Trophy is getting a special ordered Louis Vuitton case to keep it safe. It currently travels in an aluminum case. *Cue Beyonce's "Upgrade" here*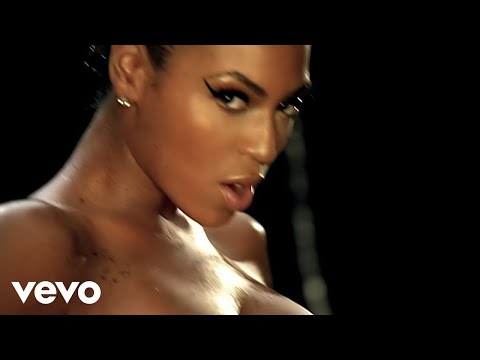 It actually makes good sense considering that LV's roots are in making travel trunks and when you are toting around 13.6 lbs of 18-carat gold (yeah, it's a serious trophy), cradling it in a little luxury seems like a smart investment. You would have thought that they would have gotten the case made prior to the trophy's cruise across the world though, which ended this weekend in Houston.
Though Louis Vuitton isn't a sponsor of the World Cup, they are certainly making use of some serious soccer stars of old for their current advertising campaign. Nothing like having Annie Leibovitz snap shots of a Foosball match between soccer legends Pele, Diego Maradona and Zinedine Zidane to show fans that even a luxury goods company can get a little sporty.
The LV case is currently being made just outside of Paris and will be used for the first time at the 2010 FIFA World Cup South Africa in June—which incidentally, I will be watching from pubs around London and Paris in just 37 days. Yes, go ahead, be jealous.