From our calendar this week:
Tonight
MEEK MILL
Meek Mill's path to success hasn't been a smooth and straight ride. A handful of years back, the rapper got signed by T.I., but before anything could come out, he got arrested and sent to the slammer for eight months. Then last November, on the night of his album listening party, the super-successful Dreams & Nightmares, he was detained by police but released. It still made headlines and put the brakes on a big tour, guaranteeing local dates from the Maybach Music Group emcee for a bit. If that wasn't enough, last month, his name came up in the shooting incident outside of French Montana's hotel on Columbus Avenue. Meek was on the bus, but it turns out it was more of a fan-on-fan incident. The brother either can't catch a break or isn't trying very hard.
But hey, dude's been winning: Puma signed him on as a brand ambassador, his big non-mixtape album debut put him high on Billboard charts, and he sold nearly 300,000 copies in the first two weeks. When he got signed by Rick Ross alongside Wale, he was ushered into a boys' club of which he's certainly taken advantage, collaborating with artists that orbit in Ross' universe, like 2 Chainz, Drake, John Legend and Mary J. Blige. No one can deny the success of anthems like "Amen," "House Party" (with Young Chris) and "Young & Gettin' It." And tonight, the Tower Theater's sure to be packed with proud fans who love what Meek brings to the Philly hip-hop game: commercial and critical success that puts him in the family of the Roots, Beanie Sigel and Freeway.
8pm. $30-$45. With Ace Hood. Tower Theater, 69th and Ludlow streets, Upper Darby. 610.352.2887. thetowerphilly.com
Wednesday, April 10th
JOHNNY POPCORN
Hezekiah Davis is a self-proclaimed "sarcastic asshole," and he got it from his funk-punk parents, who raised him in West Chester and Delaware. The comrade-in-arms of other Philly nu-soul giants like Bilal, Kindred the Family Soul and Musiq Soulchild, as Hezekiah, he's more of an emcee, but on this new project, one he's been working on for a couple years, he sings. And you know what? Dude's got pipes. They're not Bilal-level pipes, no, but the transition from rapper to funk and soul-spiked hip-hop band leader has not been unfriendly to the West Philadelphian.
Davis' collaboration with Tone Whitfield, a bass specialist and producer with a healthy pedigree of his own, and soulstress Marjani Clark for last year's The Crow yielded a new and fresh voice in Philadelphia music. The first single, "Hello to the Bad Guy," is a snare-propelled and grimy guitar-driven track that hoists Hez's plaintive, questioning tone above the fray. Meanwhile, the puppet-heavy video behind "Next Episode," a pretty piano-backed insult track about an ex who he's "through" with, is sultry, groovy and down-to-earth. "At least we tried, ya know?" he asks. His emulation of Gil Scott-Heron and Grace Jones is not lost in these songs. He brings that classic Philly-flavored soul to this new project. And he and his supporting crew play the middle opening set for Smokey Robotic tonight, channeling the likes of Erykah Badu and Mos Def.
8pm. $8-$12. With Smokey Robotic + Kokayi. Johnny Brenda's, 1201 N. Frankford Ave. 215.739.9684. johnnybrendas.com
This one's a funny one. See, Wale used to be one of my favorite up-and-coming rappers. Back in 2009 he put out Attention Deficit on Interscope after a relatively loose sponsorhip/signee relationship with Mark Ronson. His first proper LP was a really fun record and had some totally awesome singles on it that brought you into the record and then the rest of the tracks on it would lure you in and keep you from beginning to end. "Chillin," "Pretty Girls" and "World Tour" were just a few of the featured tracks that brought you closer to stellar cuts like "90210," "Shades" (that shit is awesome!) and "Mama Told Me." There was a lightheartedness in this one. A tone that, regrettably, I feel he's lost and/or abandoned for a harder, more hood mentale that reflects his signing to Maybach Music Group and working under Rick Ross.
Nevertheless, his 2011 sophomore (of course, with many EPs and mixtapes in between), Ambition, has done exceedingly well for itself. And won himself another horde of dedicated fans. They may, in fact, look at Attention Deficit with scorn or shade. And if I'm being completely honest, I haven't paid much attention to his eight, count them EIGHT mixtapes. For whatever reason, maybe because I'm drowning in records to listen to, I don't very often get down with mixtapes (save for Nostalgia, Ultra, natch). The mixtapes may be, in fact, where he's hooked a legitimately loyal following. Hard to tell.
What's easy to tell? This show should be a pretty excellent one. He's got good energy and now clearly has huge chunks of content to work with. If it were me, though, I'd just want hear AD from cover to cover (especially if he could get Chrisette Michele or Jazmine Sullivan on stage).
Tickets are $35 and it looks, I think, like Freeway'll be there to open up the night. SCORE.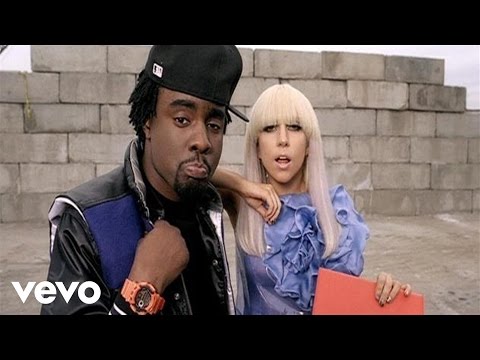 Yup, Philly's own 25-year-old up-and-coming young rap superstar had another run-in with the Philadelphia Police Department. He tweeted this photo hours after the digital and physical release of his major label debut, Dreams & Nightmares. The newly-annointed Maybach Music Group core member got his big debut off to a strong start with the bigtime-charting "Amen" featuring Drake. And when the tracking week of sales conclude and results are public on Wednesday, Meek and Rod Stewart are looking to chart in the top 10 of Billboard's Top 200 with, really, only Taylor Swift almost certain to prevent Meek from debuting at #1.
Dreams & Nightmares is looking at selling between 170,000 and 185,000 copies, while Rod's dopey Christmas record's probably not going to break 100,000 in sales. Meek's major label debut, of course, comes after many Dreamchasers mixtapes and short plays. And it also comes almost simultaneously as the other big young gun of fall hip-hop, Kendrick Lamar's, big debut. His good kid, m.A.A.d. city currently sits at the top of the Billboard Rap Albums and Hip-Hop/R&B Albums charts. And, not sure if you noticed it, but the New York Times recently put the two records side-by-side and looked at the youngbloods' similarities and differences.
Meek's no stranger to Philly's hood life. He got asked to hush about some lyrics he wrote about the assistant district attorney (Noel Ann DeSantis) in "The Ride." Back in 2008 he was arrested on gun charges and sentenced to eight months in jail. In June of this summer, he was caught up in that whole Drake/Chris Brown/bottle-throwing incident. He was seemingly just a by-stander but other sources say he was in the middle of the two. Five days after that, a North Philly pastor called for a boycott of his blazingly-hot single "Amen" due to its religious-mixed-with-sexytimes language. The details of his detainment are pretty murky. The Philadelphia Police have been surprisingly forthcoming with small details but not enough to piece together a juicy story.
But here's to Meek's big charting debut on Wednesday, son. Philly. Represent.